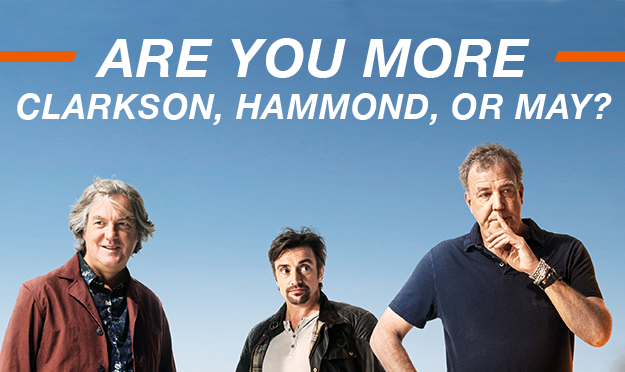 "I've always been barred from driving a Bristol."

"I always do that. I visit a different city, and I think, 'Where is this street where the fun, the swordfighting, the brawling, the seduction, and the drinking takes place?'"

"I like to think that my arrogance, impetuosity, impatience, selfishness and greed are the qualities that make me the lovable chap I am."

"I like pygmy goats, because they're just lovely. And ducks."

"On the last census, I put my religion down as Jedi Knight..."

"Everything I have ever bought is in my car. People say it's a skip and disgusting, and refuse to get in there. That's one advantage…"
The wait is finally over. You can now watch the very first episode of The Grand Tour, streaming weekly, exclusively on Amazon Prime.
Jeremy Clarkson, Richard Hammond, and James May are back with The Grand Tour. A show about adventure, excitement, and friendship...as long as you accept that the people you call friends are also the ones you find extremely annoying. Sometimes it's even a show about cars! Sign up to exclusively on Amazon Prime. now and get a 30-day free trial.
All images courtesy of BuzzFeed, iStock and Amazon Prime.