We recently asked LGBTQ+ members of the BuzzFeed Community to tell us about their favorite holiday memories with family. Here are some of the best submissions.
1.
The pocket knife
"My wife and I got engaged in April. The following Christmas my 97-year-old grandfather presented her with a pocket knife he had picked out himself — a meaningful gift within my family. He said if she was going to be part of our family, then she needed a pocket knife of her own. Later, at 98, he sat in the front row and watched us get married with a huge smile on his face."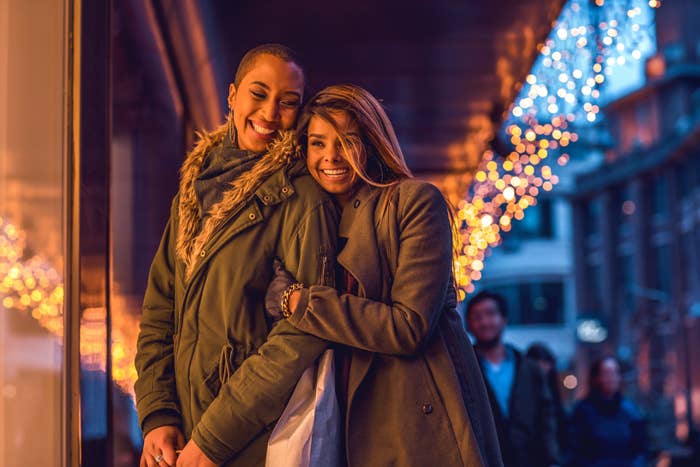 2.
The family try
"I remember the first time I brought my significant other to an extended family function. He was running late, and my entire family had been asking about him — out of what I imagined was perhaps a combination of support and sheer curiosity. When he finally arrived, I could tell my family was going a little bit over-the-top in trying to make him feel welcome, which was equal parts endearing and intimidating for my boyfriend. Either way, I appreciate the effort, which meant a great deal to me."
—Jake S.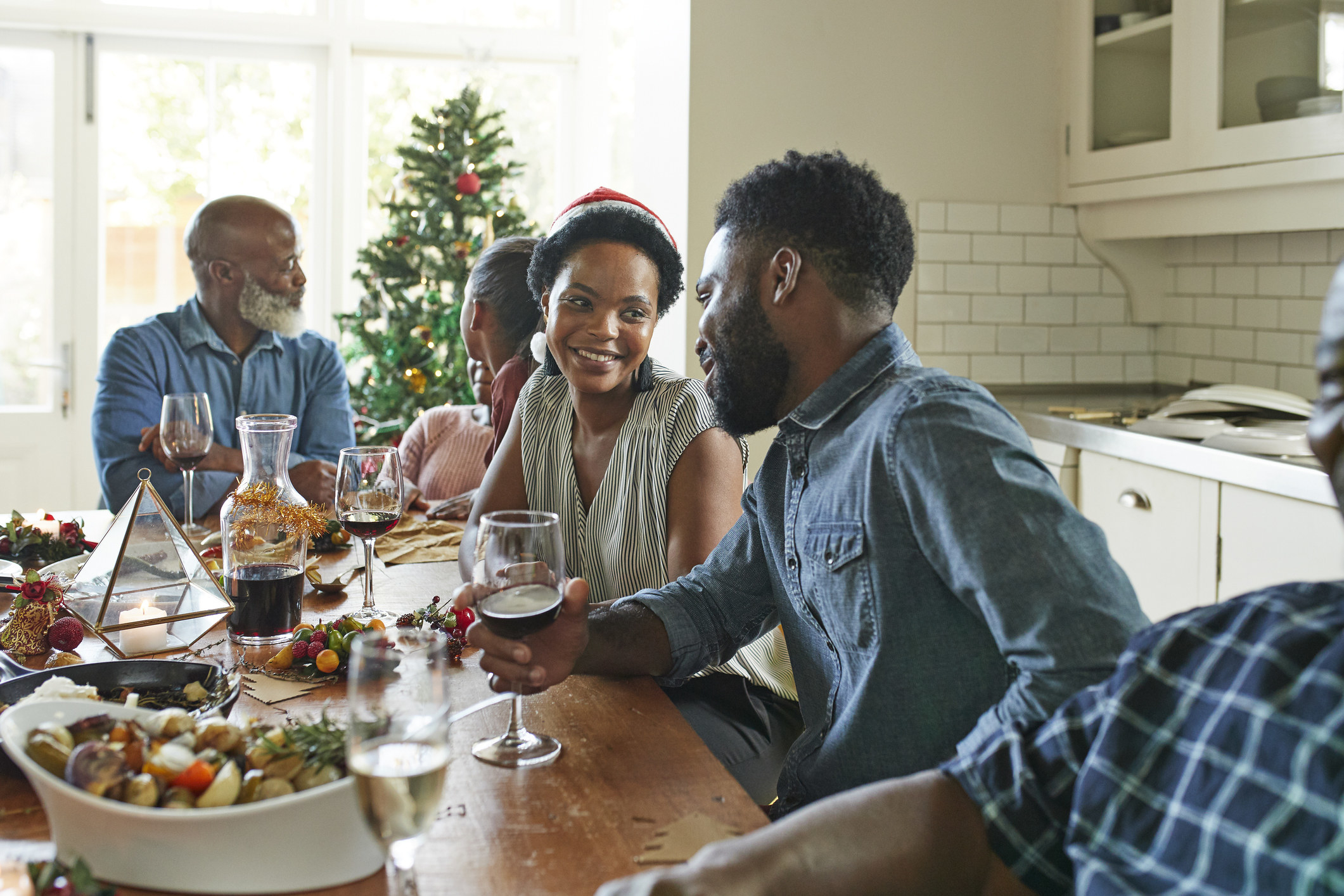 3.
The quiet moment
"For context: I'm trans, and when I came out to my dad, he wasn't necessarily 'upset,' but he also definitely wasn't on board. Fast-forward a couple years at Christmastime, I saw my dad writing my chosen name on my presents. Before then, he'd been using a neutral nickname I'd said was also ok. But that year, every single one of my presents had my real, actual name on them. My dad's not a very emotional person, so neither of us mentioned it, but the quiet acceptance nearly made me cry."
4.
The shared experience
"It was Thanksgiving 2017, and I hadn't seen my favorite cousin in a while, so we were catching up. She told me she had something she needed to talk to me about, and that's when she came out to me. I felt so much joy as I realized this would be a perfect time to come out myself. So I did, and it was amazing! We talked about our experiences, our celebrity crushes, and how we were feeling about our sexualities. Since then, I've come out to every other member of my family! To this day, this is one of my very favorite memories, and it makes me smile every time I think about it."
5.
The anticlimactic reveal
"I remember there was one holiday in which my cousin was hosting all of us at her new home. I, a boy, was dating another boy at the time, but hadn't formally come out to all of my extended family. To be honest, I wasn't super close with that side of my fam, so I decided to let them find out on their own, rather than take the time to sit down and carry out an awkward conversation. Well, my cousin noted that if I wanted to bring my S.O. with me, then I had to first come out to our grandmother, who'd be in attendance and had no idea I was queer. Ultimately, my mom reached out to my grandmother and let her know, and from my understanding it went fine. Of course, my boyfriend broke up with me (for unrelated reasons!) around the holidays, so although the coming out wasn't for nothing, it sure felt like it."
—Sam B.
6.
The proposal
"I proposed to my now-wife in early December 2015. At a large Christmas event with my extended family, I finally got to introduce my fiancé. The problem, though, was that at least half of my family did not know that I was 1) engaged or 2) gay. I had more than one experience of showing someone the ring and them asking my partner about her fiancé...and I would say it was me. This only brought more confusion. We still laugh about it, and I haven't made her go back to another extended family Christmas since."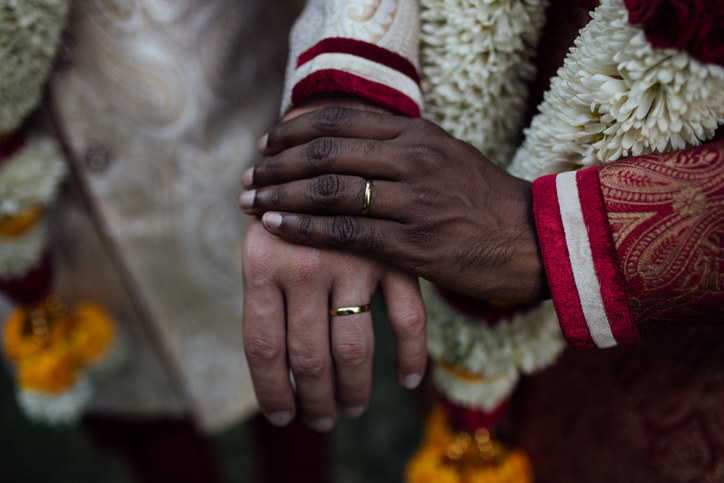 7.
The casual cousin
"I spent one Thanksgiving with extended family in a different part of the country. I was hanging out with my cousin and one of her friends from home when her friend started, very casually, telling me a story about my cousin and her girlfriend. Prior to this, I had no idea my cousin was queer, but it was just so cool to be able to discuss the topic so casually. My cousin was so comfortable and confident, and it made me feel even more comfortable talking about my own experiences as a queer person too."
—Fran L.
8.
The fireworks display
I decided to come out to my parents on the Fourth of July. I wasn't going to pay for the fireworks myself!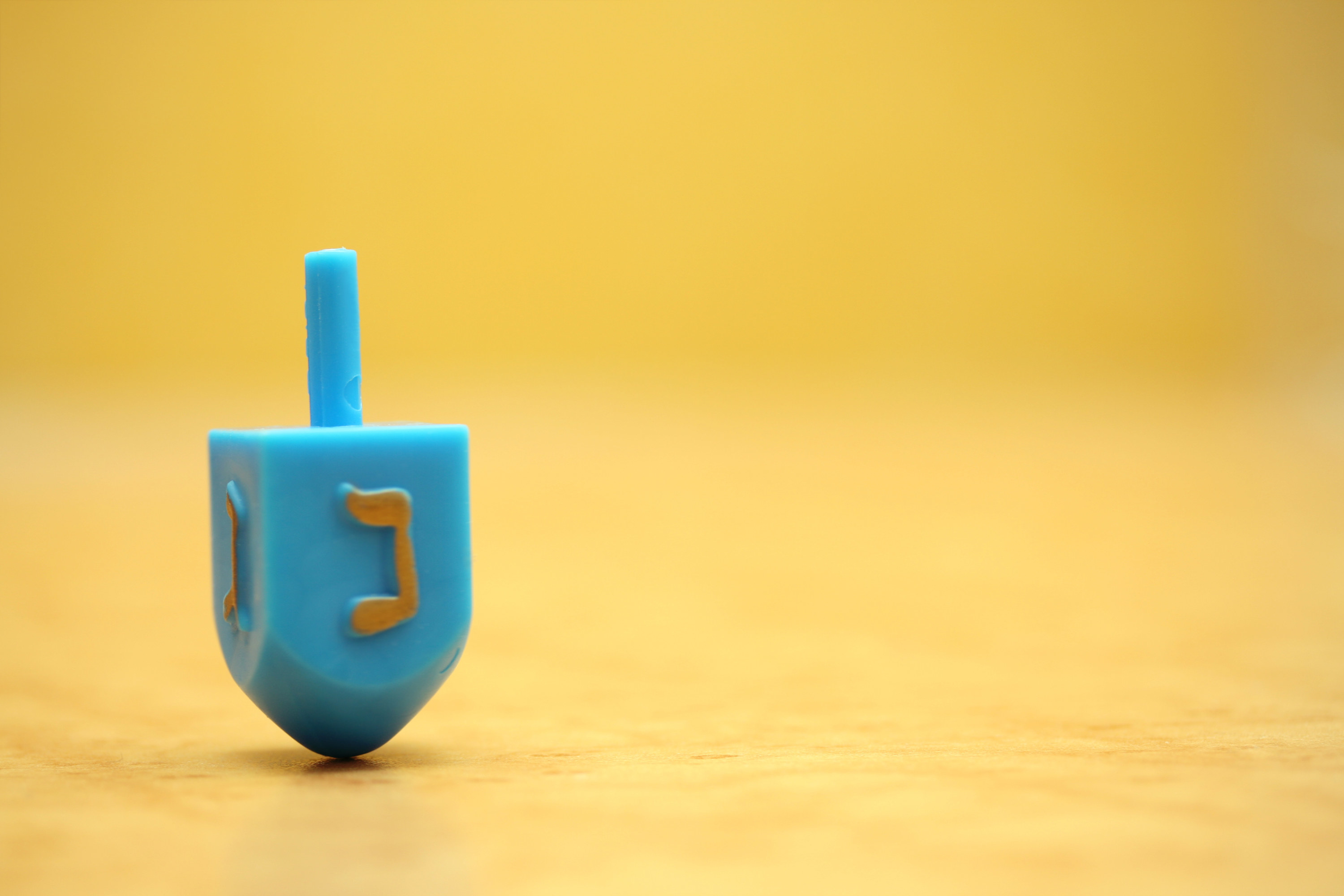 9.
The first of many
"I was celebrating Hanukkah with my Catholic boyfriend one year, and he came over to my parents' place to celebrate. It was his first Jewish holiday celebration ever, and I think he was a bit overwhelmed at first. Within no time, though, my family really embraced him and included him in all of our traditions — including latke making."
—Seth B.