Get ready, because this may be the best news you hear all day: Amazon Aware is Amazon's *new* must-have skin and body care line.
And yes, it's available on Amazon Prime. That means two-day shipping for Prime members!
What makes Amazon Aware's new skin and body care line conscious is that it's vegan, cruelty-free, formulated without fragrances *and* certified carbon neutral. Even better, each item is packaged in either glass jars or refillable aluminum bottles with a reusable pump.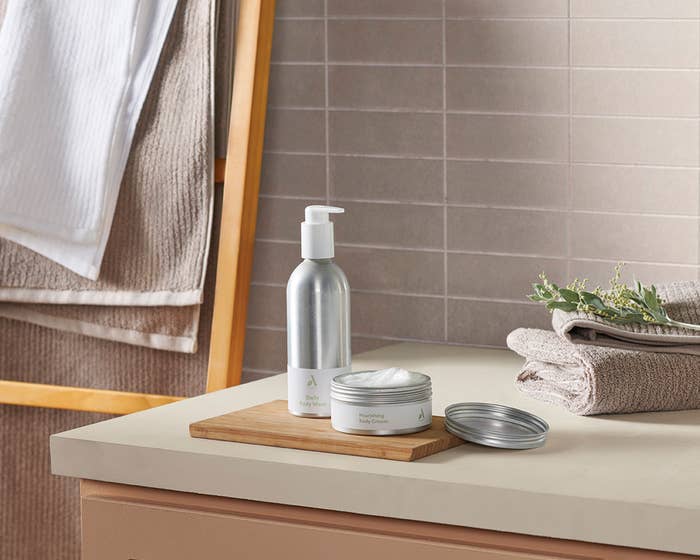 Take a look at the dermatologist-tested Amazon Aware beauty products that'll elevate your beauty drawer:
Start your routine with the Daily Body Wash: a foaming gel cleanser in a refillable aluminum bottle made with glycerin and other helpful ingredients.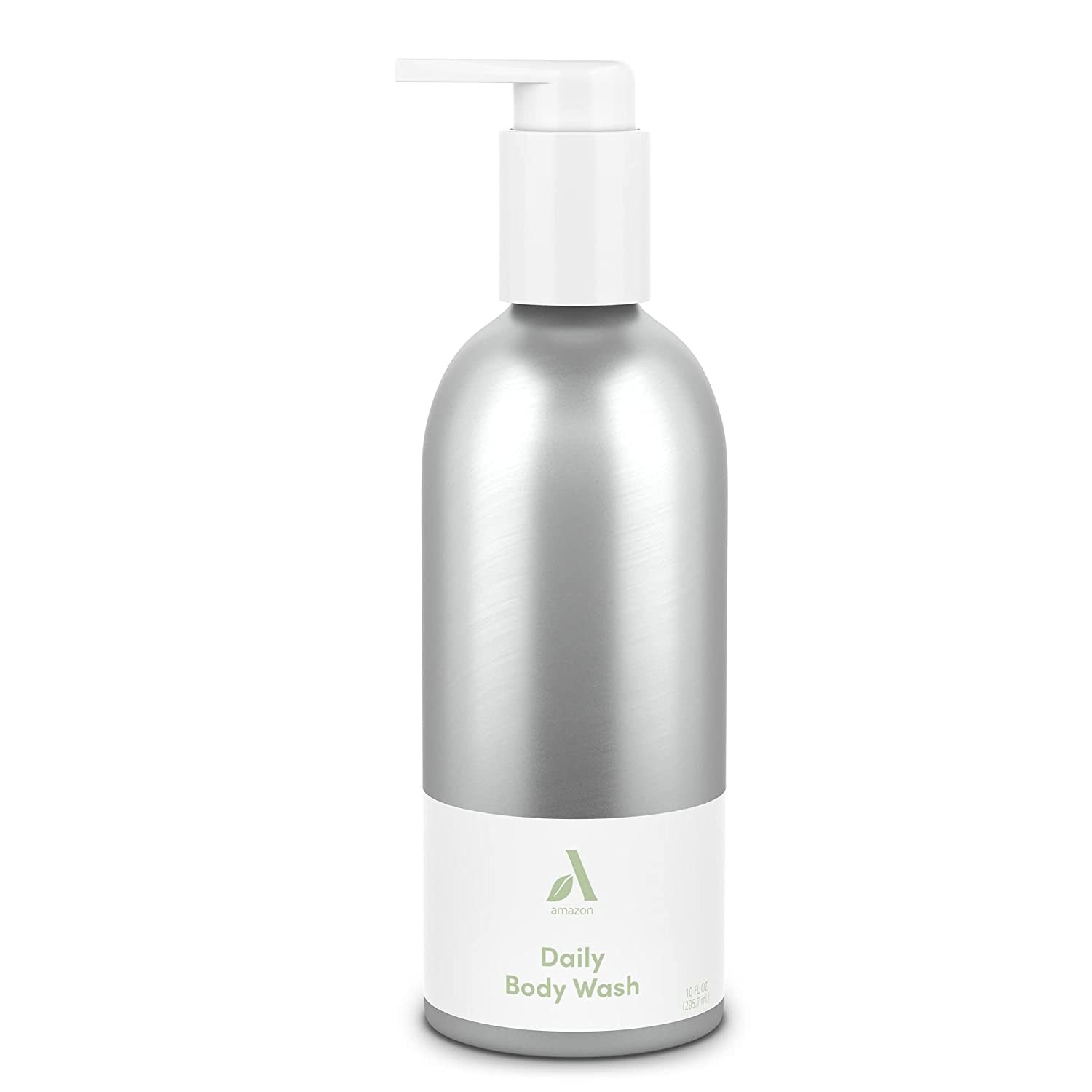 Next, use the Hydrating Face Cleanser: a gentle, milky cleanser infused with avocado and sandalwood oils to hydrate, balance, and brighten skin without stripping away natural oils.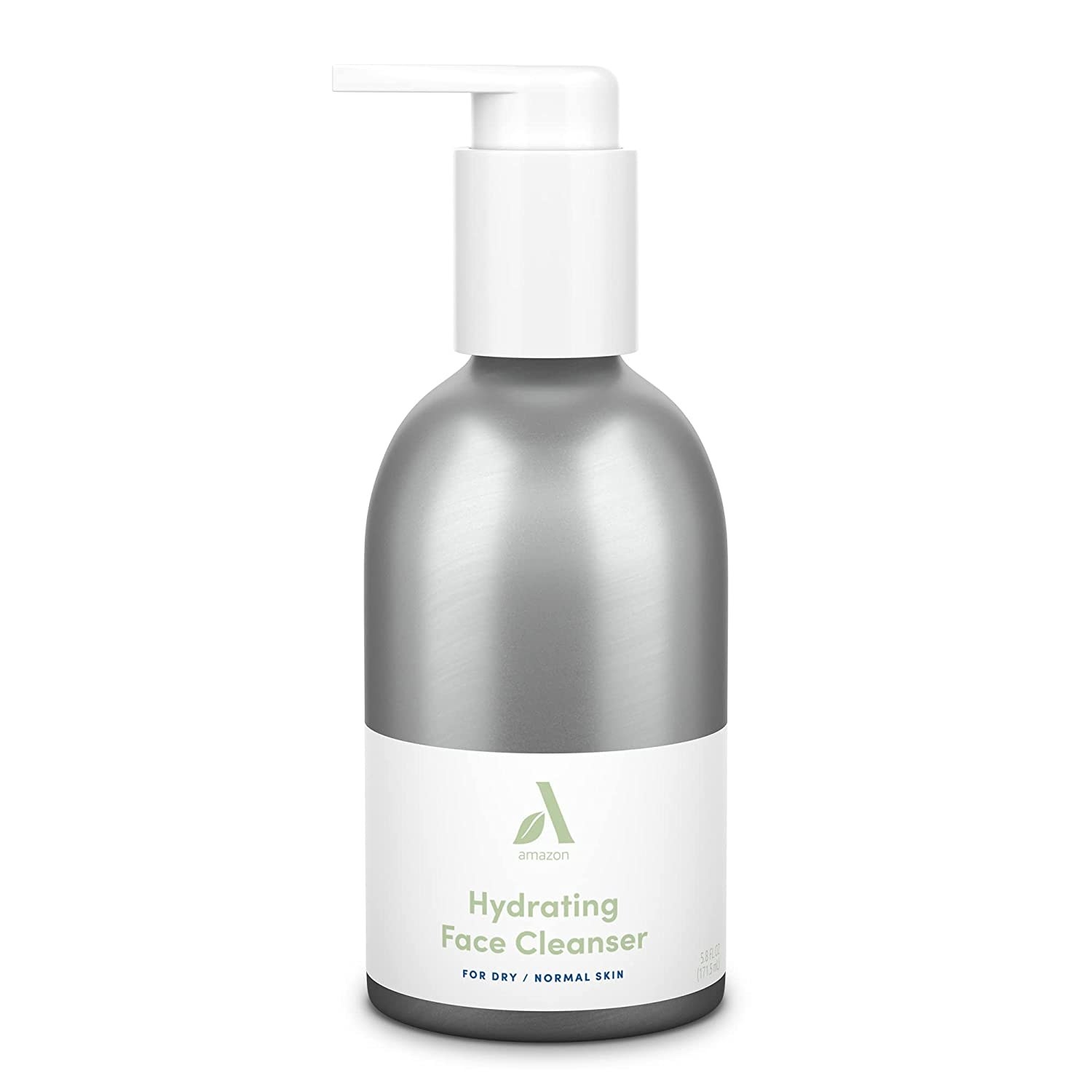 Or the Balancing Face Cleanser that provides a gentle clean using ingredients like arnica and calendula extracts — both perfect for cleansing and balancing oily- and combination-type skin as they help soothe inflammation and reduce blemishes.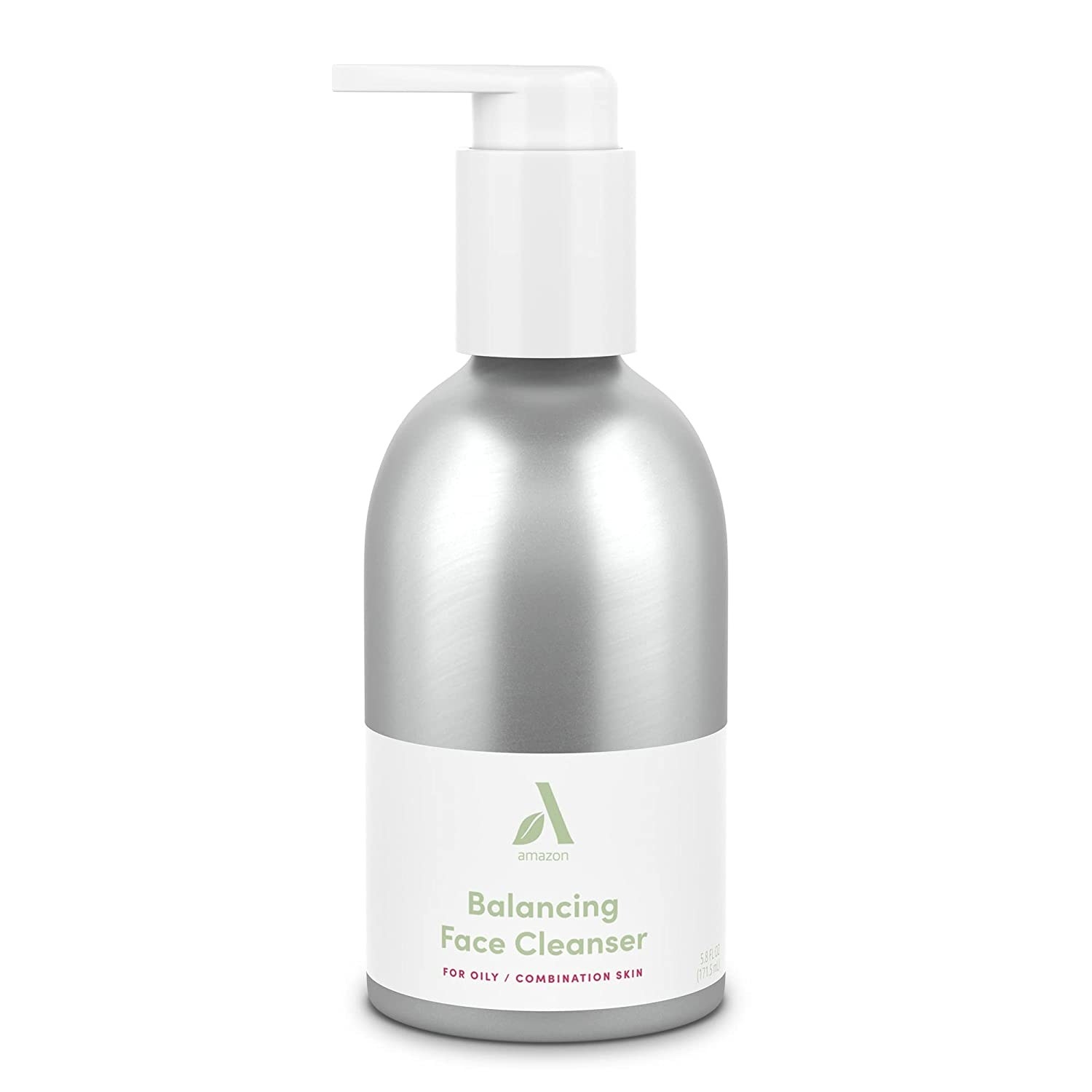 Next up, your moisturizer is a beauty essential and the Hydrating Face Moisturizer will keep your skin glowing and bright. (This is for you, #TeamSensitiveSkin!)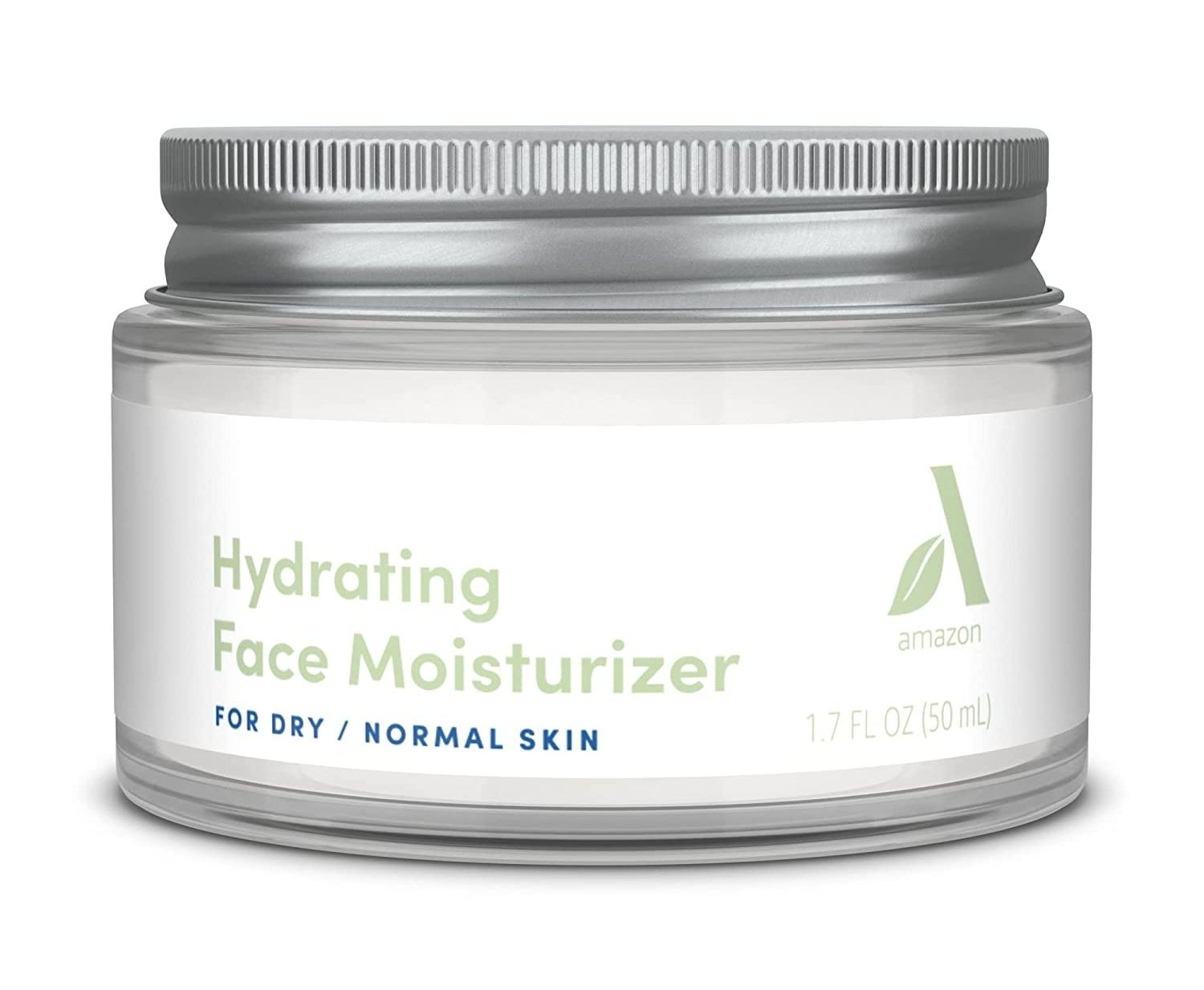 If you have oily/combination skin, there's also a Balancing Face Moisturizer that provides refreshing and effective moisture without oils that'll clog pores. Licorice root extract and vitamin C are what fuel this product's balancing and brightening powers!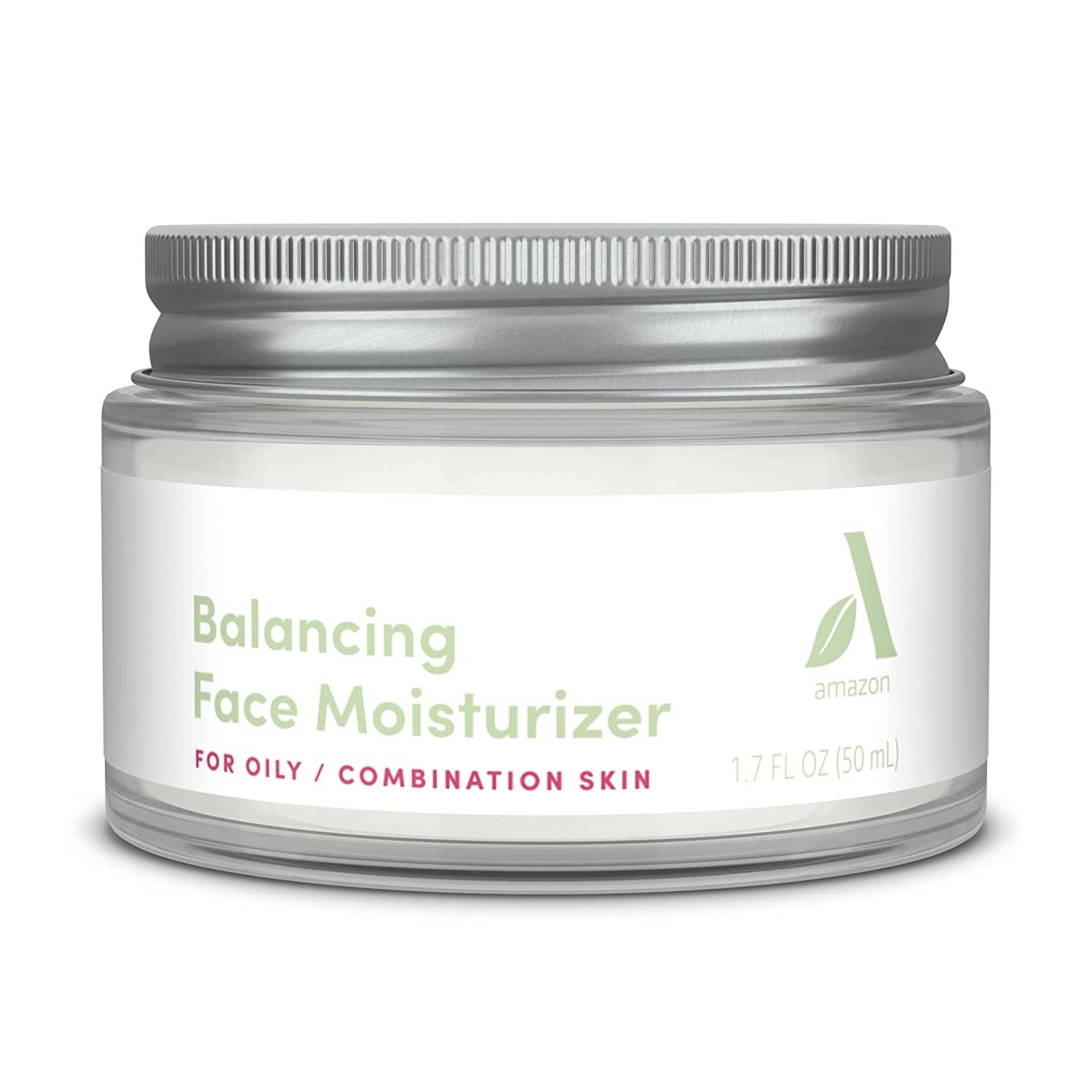 A vitamin E– and shea butter–infused Daily Body Lotion is just as lovely as it sounds. The lightweight formula is made without fragrances and works to nourish and moisturize skin simultaneously. On top of that, the aluminum bottle would look great on your bathroom countertop, right?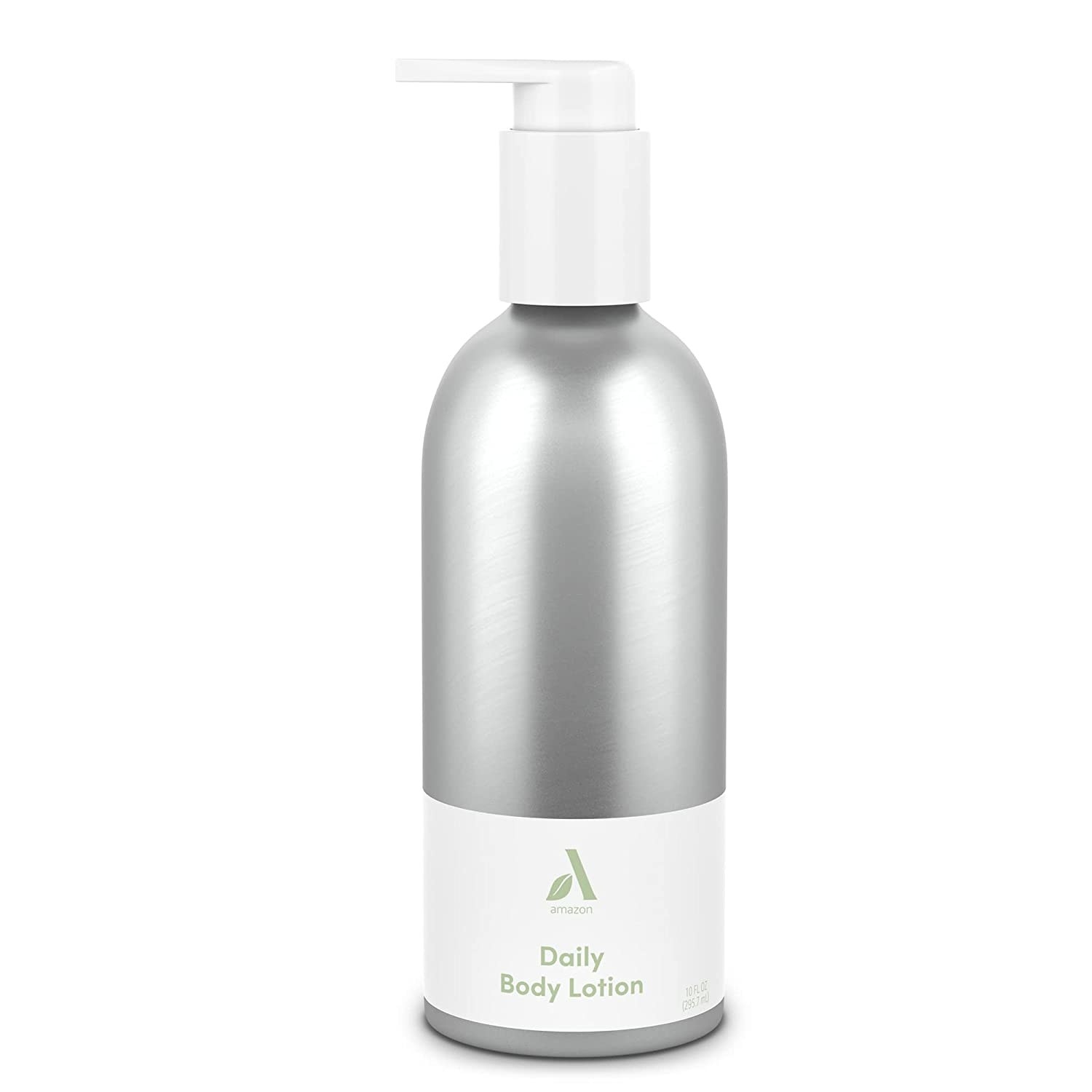 Finish up your routine with the Nourishing Body Cream which uses a blend of shea butter and vitamin E for a thick, creamy formula that'll take care of any and all dry spots. After a bath or shower, it'll feel like heaven and your skin will love it!