This past month, in coordination with the Pillars Fund and Left Handed Films, Riz Ahmed and other Muslim actors, writers, and directors helped launch the Pillars Artist Fellowship, which is aimed toward Muslim storytellers in the US and UK.
According to a study conducted by the USC Annenberg Inclusion Initiative called "Missing & Maligned: The Reality of Muslims in Popular Global Movies," less than 2% of more than 8,500 speaking characters they examined in top films were Muslim.
Looking closer, there's a lack of diversity in the Muslim characters shown on TV and in movies, with an overwhelming majority of them being male and Arab.
Ahmed says, "The representation of Muslims on screen feeds the policies that get enacted, the people that get killed, the countries that get invaded."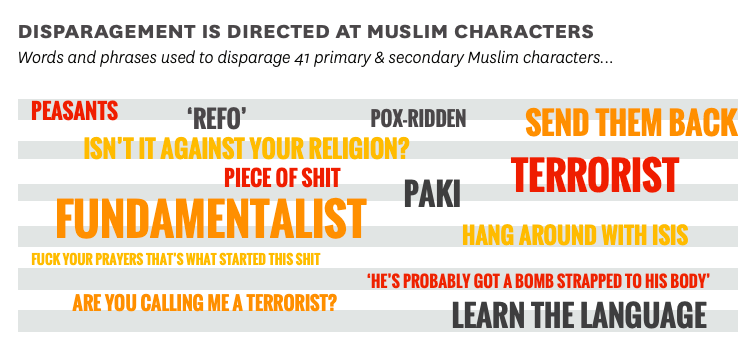 With this fellowship, fellows will receive $25,000 to fund their projects, workshops with industry professionals, and a chance to showcase their work to industry partners at the end of their term.
The advisory committee for the fellowship includes Riz Ahmed, Mahershala Ali, Sana Amanat, Karim Amer, Rosa Attab, Lena Khan, Nida Manzoor, Hasan Minhaj, Jehane Noujaim, and Ramy Youssef.
They also released a guide to Muslim representation for film industry professionals called "The Blueprint for Muslim Inclusion." With all of these resources, y'all have no excuse for sloppy, half-baked portrayals for the sake of ✨diversity✨.
Muslim representation has been SEVERELY lacking, so it's about time something was done about it.