Nothing Will Emotionally Fuck You Up As Much As "Toy Story" Does
"As the years go by, our friendship will never die."
FACT: We all know and love the Toy Story series.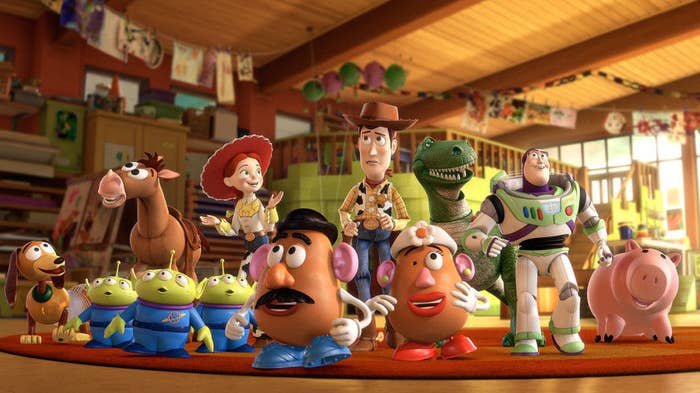 FACT: When you really think about it, Toy Story is actually the saddest movie in the world.
You might be thinking, "Um, what ignited this Toy Story spark in you, Amanda?"
Well, TBH, it all started with that video of the girl and her dad singing "You've Got a Friend in Me." I heard it and thought, WTF THIS SONG IS SO SAD.
The song is the epitome of friendship and it's so freaking pure and beautiful.
We all deserve the kind of friend who makes you feel like this song.
So, I thought about the song so much that I eventually started thinking about the movies and IT BROKE MY HEART SO MUCH THAT I CRIED AT WORK.
SERIOUSLY, all the toys did was love Andy, love one another, and just care for one another.
Like, I admit in the first movie Woody is kind of an asshole. He wants to get rid of Buzz because he loves Andy so much and just wants to be Andy's favorite.
But then serious shit happens at Sid's house and Woody and Buzz almost die. But they realize how much they BOTH love Andy and decide to escape Sid's weird house.
SO WOODY AND BUZZ SET ASIDE THEIR DIFFERENCES AND BECOME BEST TOY FRIENDS.
Then, in the second movie Woody is LITERALLY toy-napped while Andy is at camp by that weird AF dude, who we find out later to be Andy's dead dad's enemy (WOW WTF PLOT TWIST).
As Woody is toy-napped, we find Jessie and we get the fucking saddest moment ever in Toy Story 2. "When She Loved Me" by Sarah McLaughlin starts playing and you see how Jessie feels after she's abandoned by her kid.
LIKE, WE JUST DISREGARD TOYS BECAUSE WE THINK THEY DON'T HAVE FEELINGS. BUT THEY CARE OMG.
Anyway, the toys work together to get Woody back because THEY ALL HAVE A FRIEND IN ONE ANOTHER.
Luckily, by the end of this movie, all the toys (plus the new additions: Jessie and Bullseye) end up safe and sound back at Andy's house and everyone lives happily ever after...
...until Toy Story 3 is made and COMPLETELY RUINS YOU.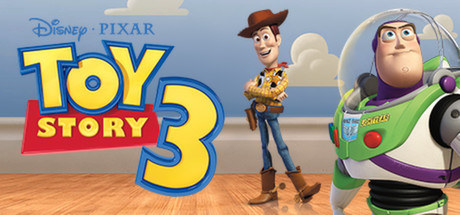 THE TOYS WERE ACCIDENTALLY SENT AS DONATION AND WERE AWAY FROM ANDY AND — SURPRISE! — ANDY IS ABOUT TO GO TO COLLEGE (BECAUSE CARTOONS GROW UP TOO, PEOPLE).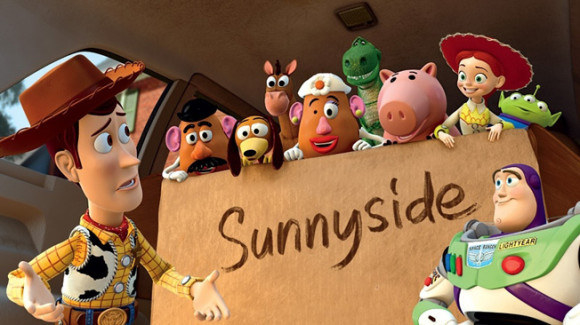 As they are trying to escape the terrible daycare they're donated to, THEY ALMOST GET FUCKING BURNED TO DEATH AND THEY LITERALLY ACCEPT THE FACT THAT THEY'RE GONNA DIE.
BY THE GRACE OF GOD THEY ARE SAVED THO.
They make it out and make it back home. You think that Andy is just gonna say "fuck it" and take them all to college and live happily ever after, but HE DOESN'T.
THEY STAY WITH THE LITTLE GIRL AS ANDY DRIVES AWAY AND WOODY SAYS "SO LONG, PARTNER" AND I'M ACTUALLY CRYING.
THEY JUST LOVED ANDY SO MUCH.
SIDE NOTE ABOUT THE THIRD MOVIE: ANDY'S DOG IS REALLY OLD AND THAT MAKES ME SAD TOO.
I don't know about y'all but I grew up watching these movies and I LITERALLY WENT TO COLLEGE WHEN ANDY WENT TO COLLEGE AND I WANTED TO RIP MY FUCKING HEART OUT.
Just the idea of something/someone loving you as much as the toys love Andy makes me fucking die.
The only thing that keeps me going is the fact that their friendship will never die, just like the song says.
Oops. Something went wrong. Please try again later
Looks like we are having a problem on the server.
Well, I've poured my heart out, what do you think about Toy Story?
It makes me sad, but not like THAT sad

It makes me wish that toys were real

I actually hate Toy Story

It's just a movie and you need to get the fuck over it