Circulou pelas redes sociais nessa semana um vídeo em que o comediante Joey Salads realizou um experimento social que ficou conhecido como "CHILD ABDUCTION EXPERIMENT", ou "Experimento da Abdução de Crianças", numa tradução livre. O objetivo era mostrar aos pais como é fácil raptar uma criança.
Em um parque, Salads se aproximava primeiro da mãe da criança e perguntava a ela como seu filho reagiria caso fosse abordado por um estranho, e depois se aproxima da criança.
Das três mães que participaram do vídeo, duas responderam que os filhos provavelmente ignorariam o desconhecido ou que viriam até elas antes de dar atenção a ele. Apenas uma admitiu que o cachorro que Salads trazia poderia ser um grande apelo para atrair seu garoto.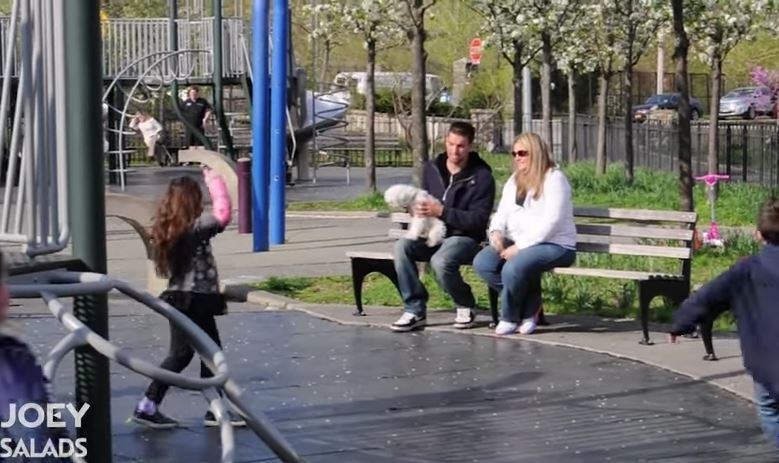 E O RESULTADO...
Todas as crianças abordadas por Joey foram receptivas à aproximação e acabaram indo embora com ele!
A terceira mamãe tinha toda a razão sobre o cãozinho! O bichinho de estimação foi usado por Joey como gancho para puxar assunto com os pequenos todas as vezes.
No final do experimento, ela explicou ao filho o que poderia acontecer caso o comediante fosse realmente um estranho mal-intencionado.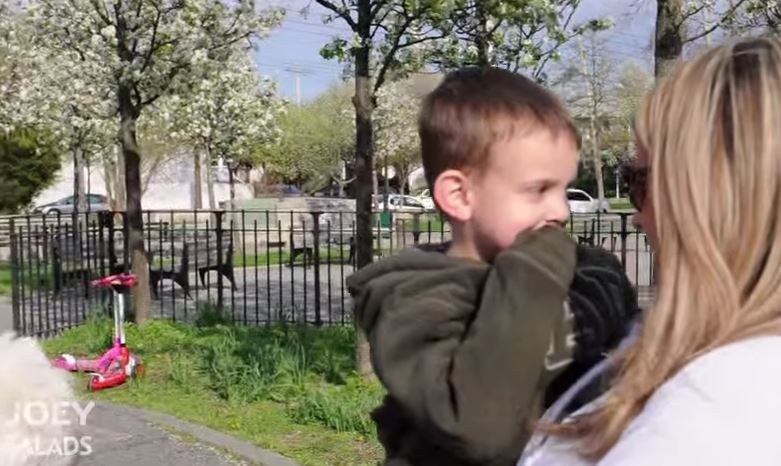 Felizmente para essas mães, as intenções de Joey eram ótimas, mas todos os anos 8 milhoes de crianças são raptadas em todo o mundo , segundo o ICMEC (Centro Internacional Para Crianças Desaparecidas e Exploradas).
Então, mamães e papais, o bom e velho "Não fale com estranhos" não pode sair de moda.
Se ficou curioso e quer ver o vídeo completo, aqui está!
This post was created by a member of BuzzFeed Community, where anyone can post awesome lists and creations.
Learn more
or
post your buzz!