If you're looking for some nostalgic inspiration for a new 'fit or to add to your makeup routine, look no further.
Let's start off with some totally '90s and early-2000s makeup looks.
1.
Try a deep red lip like Tyra Banks and Gwyneth Paltrow...
...which Naomi Campbell and Reese Witherspoon wore as well.
2.
Pastel blue eyeshadow was a big trend in the '90s and looks like it would be super fun to recreate today.
Cameron Diaz rocked this look on more than one occasion.
3.
Look marvelous in mauve! Goop was a big advocate for a sweep of mascara and a deep rosy lip in the 90s.
4.
Smokey and smudged was a big deal in the '90s with stars Tyra and Gwyneth showing off their makeup looks at photoshoots and on the red carpet.
5.
Another idea is to try out a statement brick red/brown lip color like Drew Barrymore and J-Lo.
6.
Way before Euphoria premiered, stars like Christina Aguilera and Naomi Campbell wore bright glitter on the red carpet and in fashion shows.
7.
Celebs also kept it minimalistic back then, with a subtle wash of lipgloss and not much else.
When it comes to style staples in the 90s-2000s, things could get a bit eclectic, but that's not to say the fashion wasn't incredibly fierce, too.
8.
Like this glittery glam top and leather pants combo... it's a YES from me!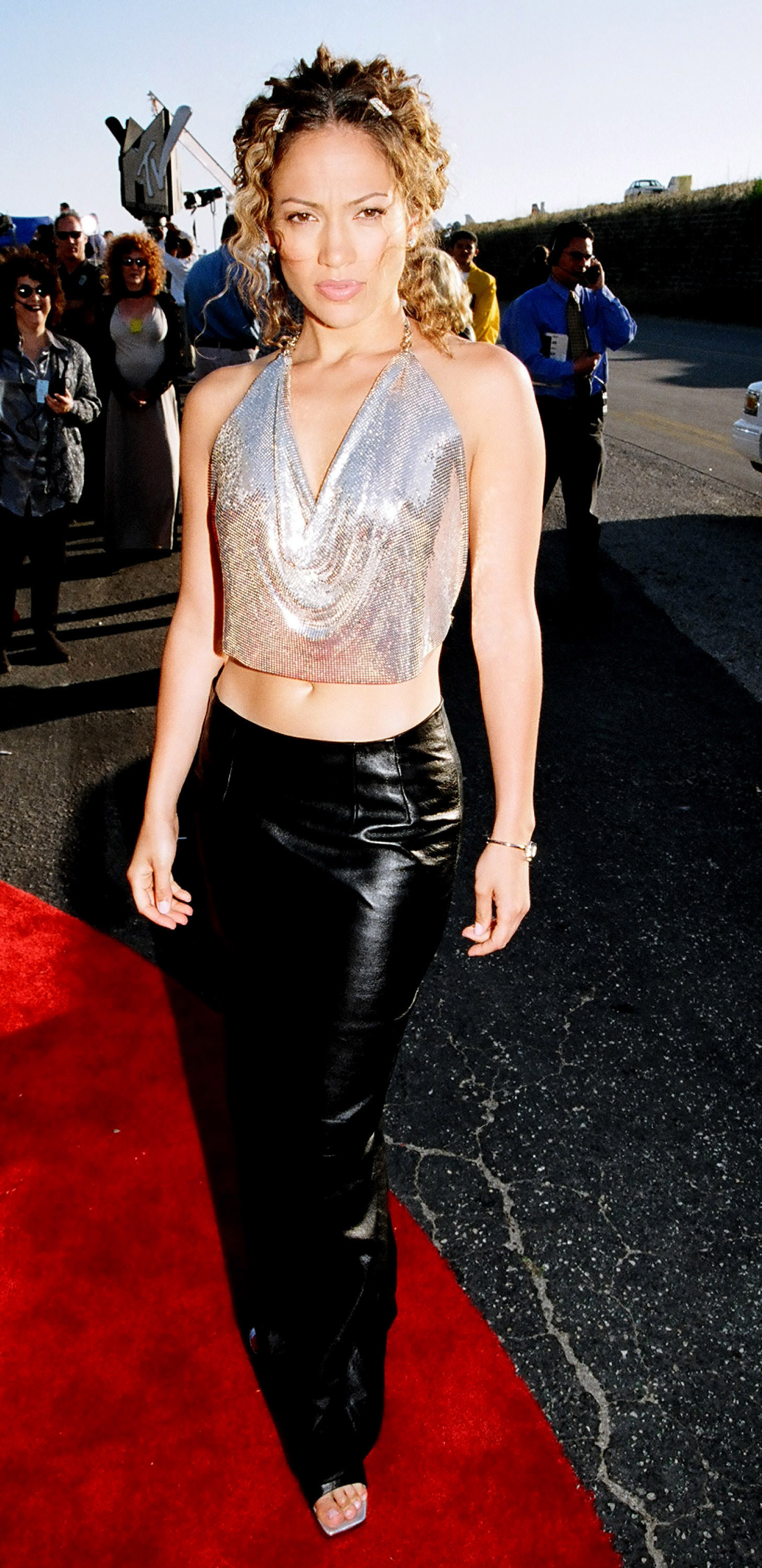 9.
Christina looks so amazing in this 2000s open shirt, low-rise pants, and crimped hair look. Grab your favorite button-up tank and a pair of jeans to recreate this style.
10.
Gwyneth is chic in understated in this neutral scarf-tank and leather pants.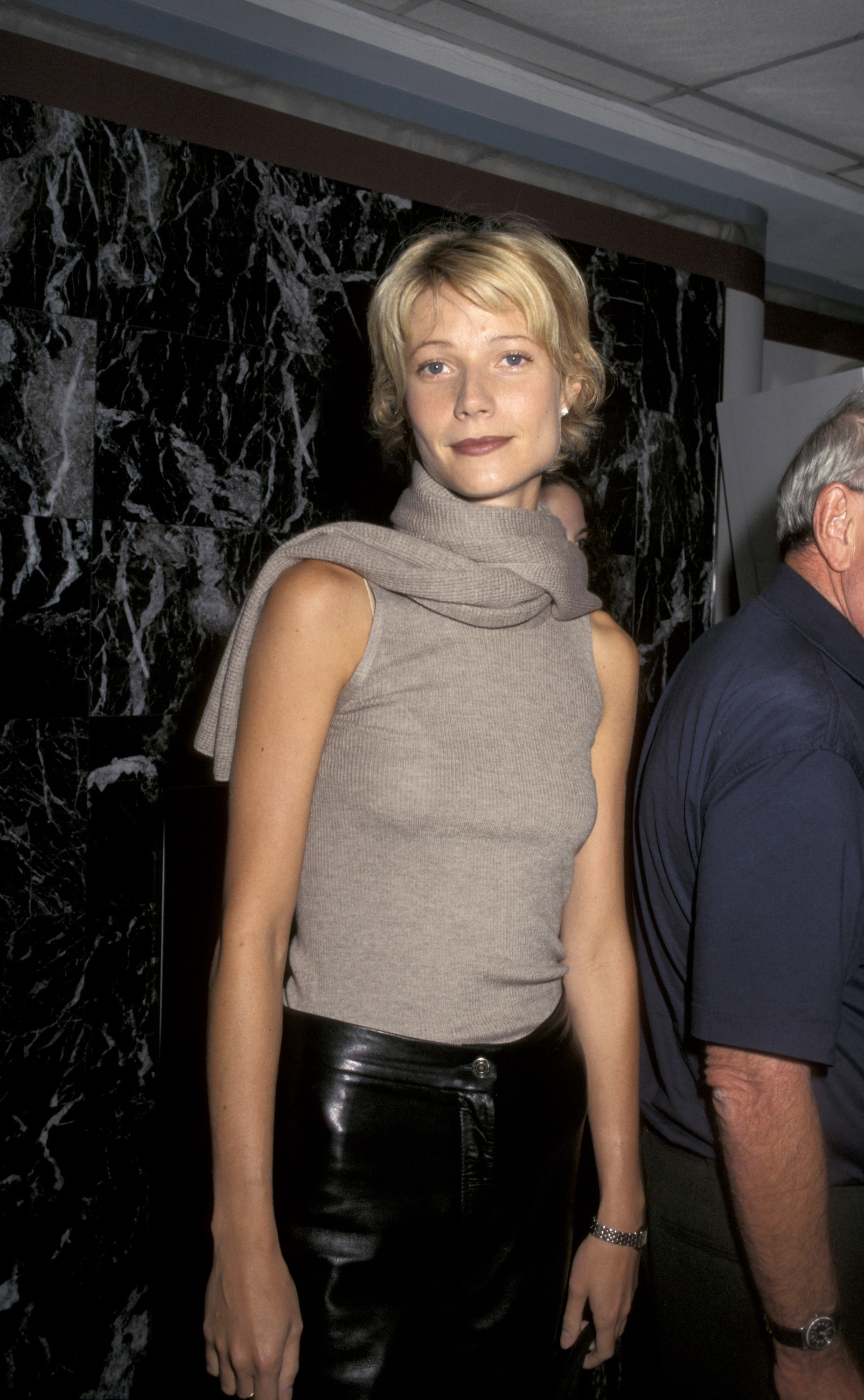 11.
Goop rocked a similar style here, in a dark cami and beige skirt. It's a classic silhouette.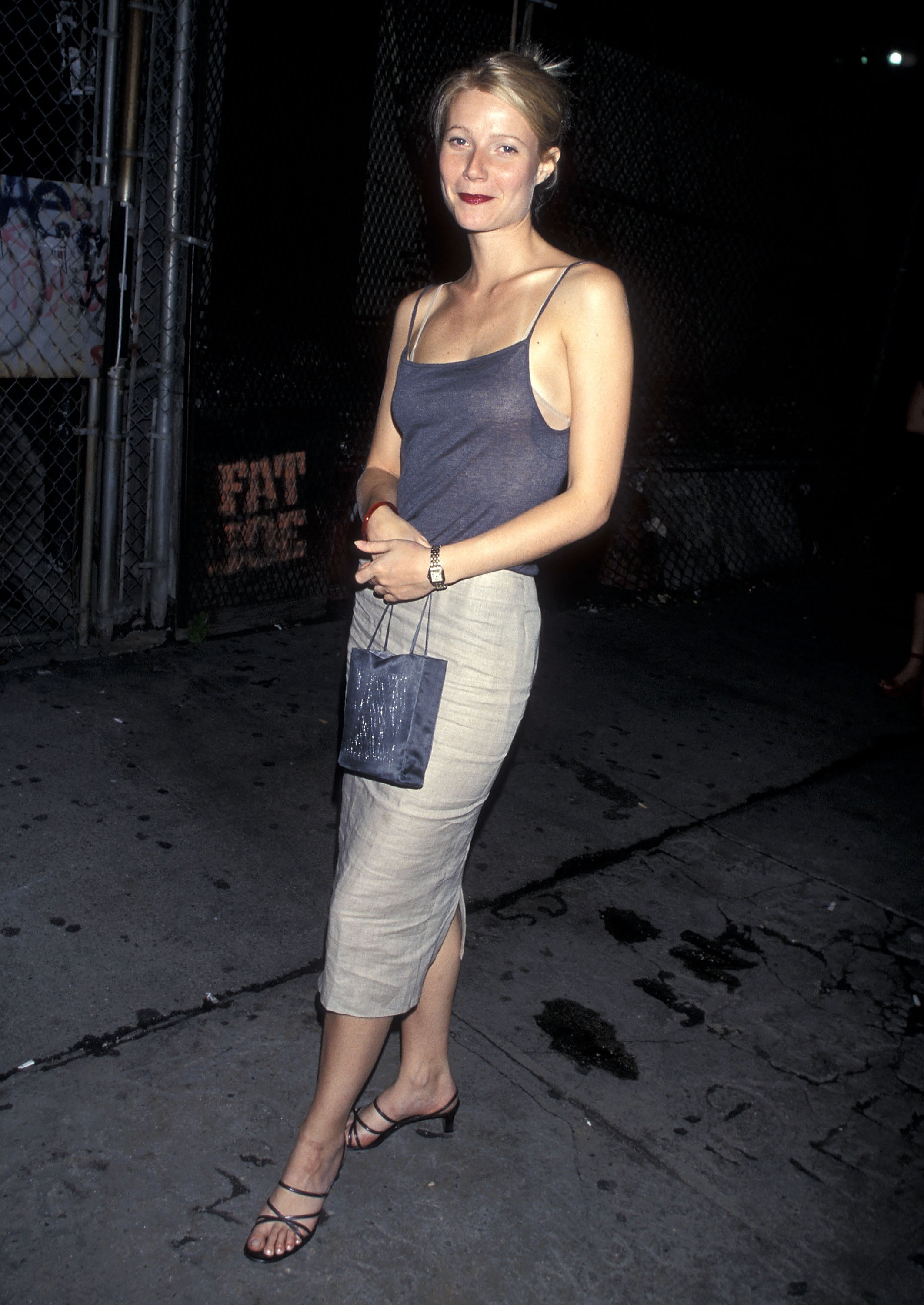 12.
Cameron looks great in this cozy minimalistic turtleneck, a beaded purse, and a side slit skirt. The outfit is simple but still makes a cool, effortless statement.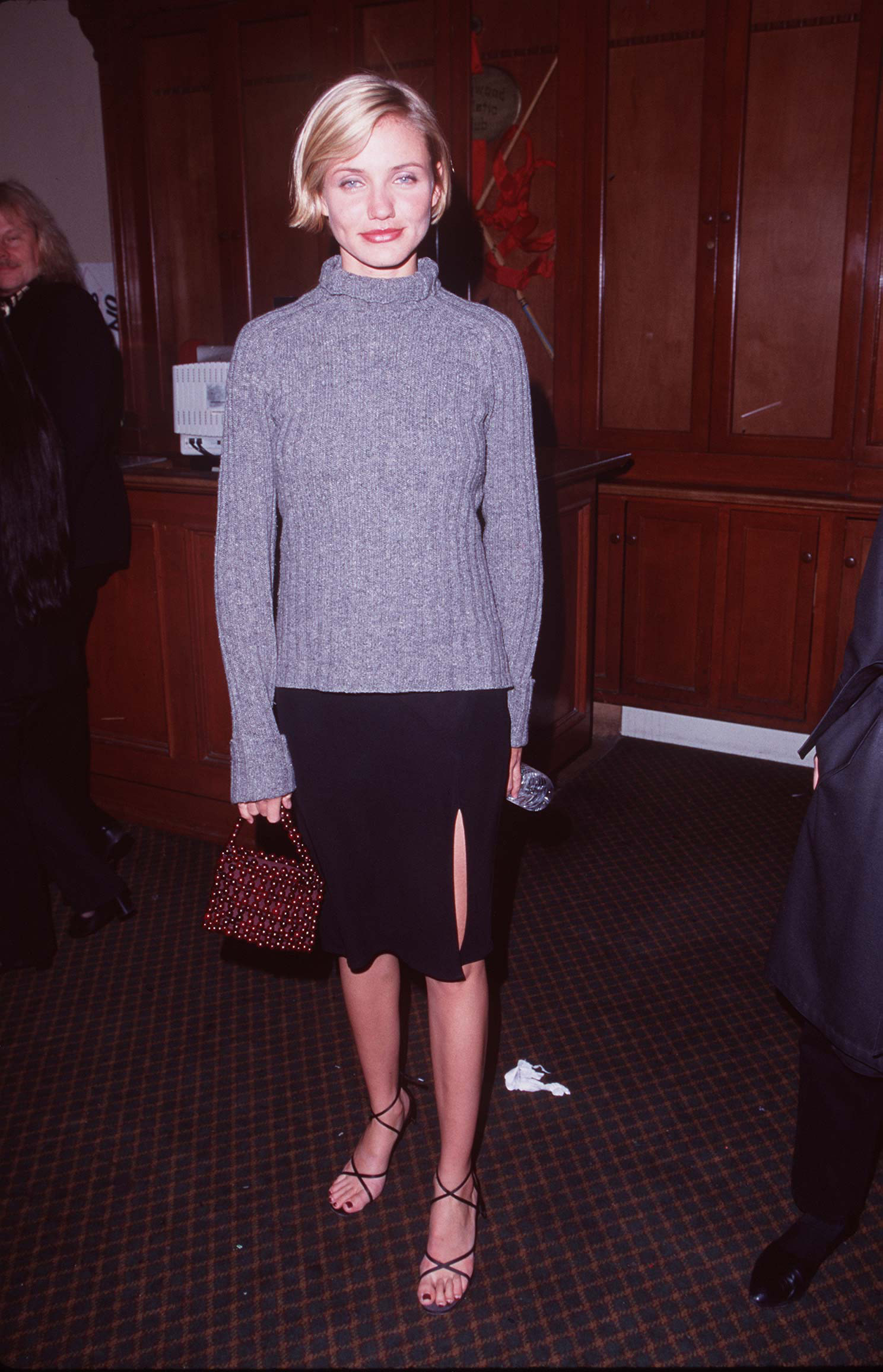 13.
A scoopneck tank and tan pants, like Reese's outfit here, were easy staples back then, just as they are today.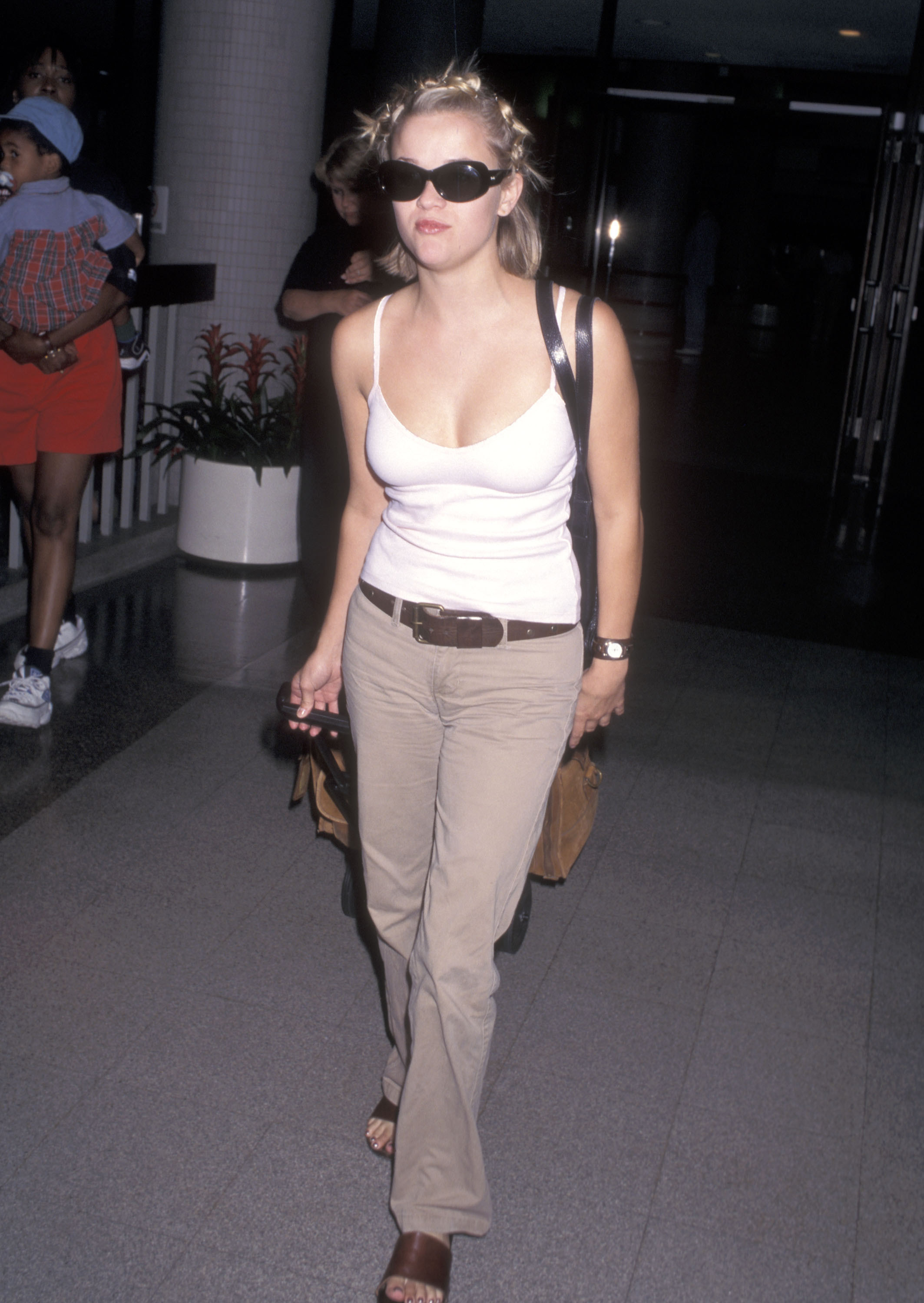 14.
This look is a little harder to put together than the one above but the long white dress and patterned coat are a real vibe.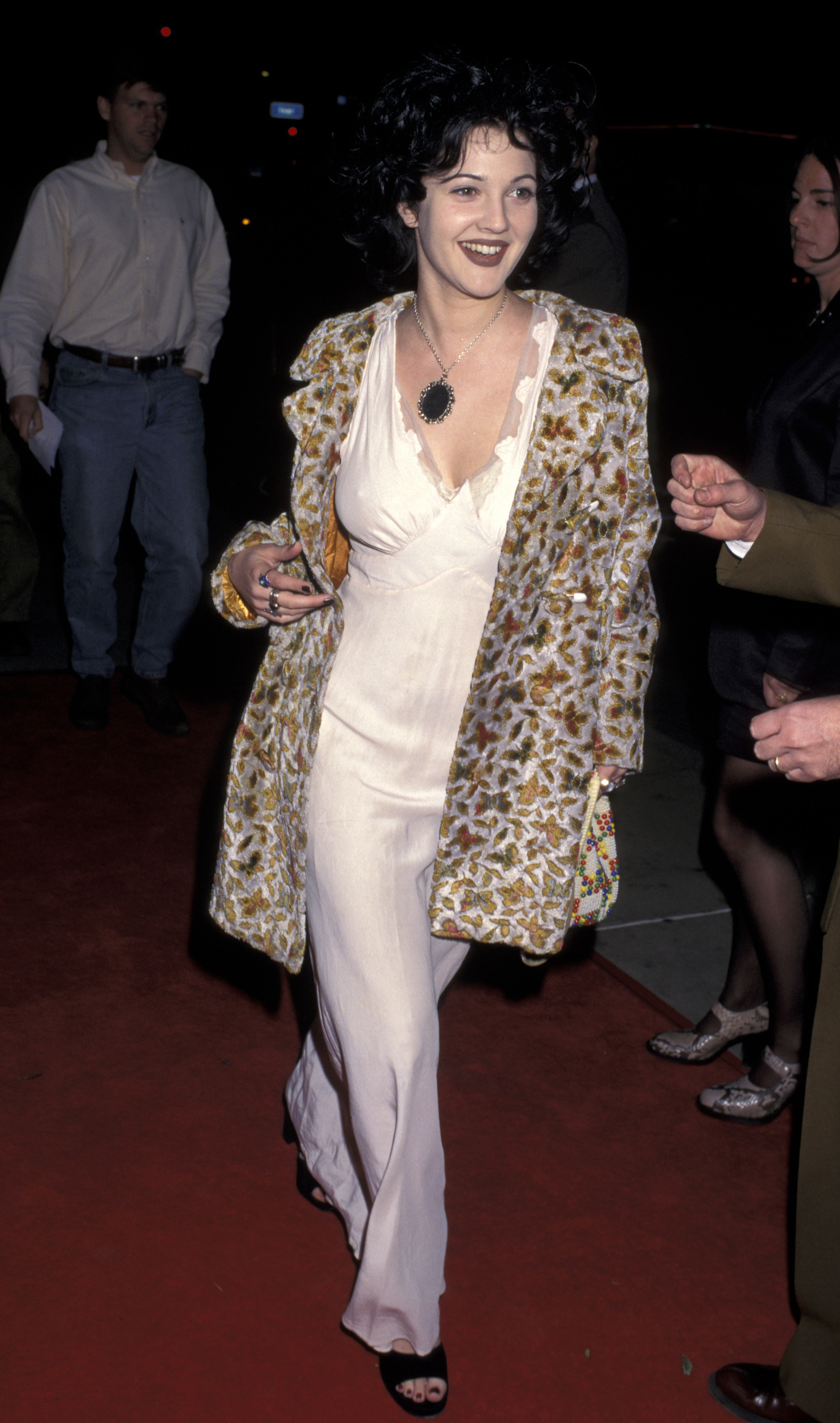 15.
We all know Namoi and it's thanks to fierce runway looks (like this chic white dress and duster) that she's become a true style icon.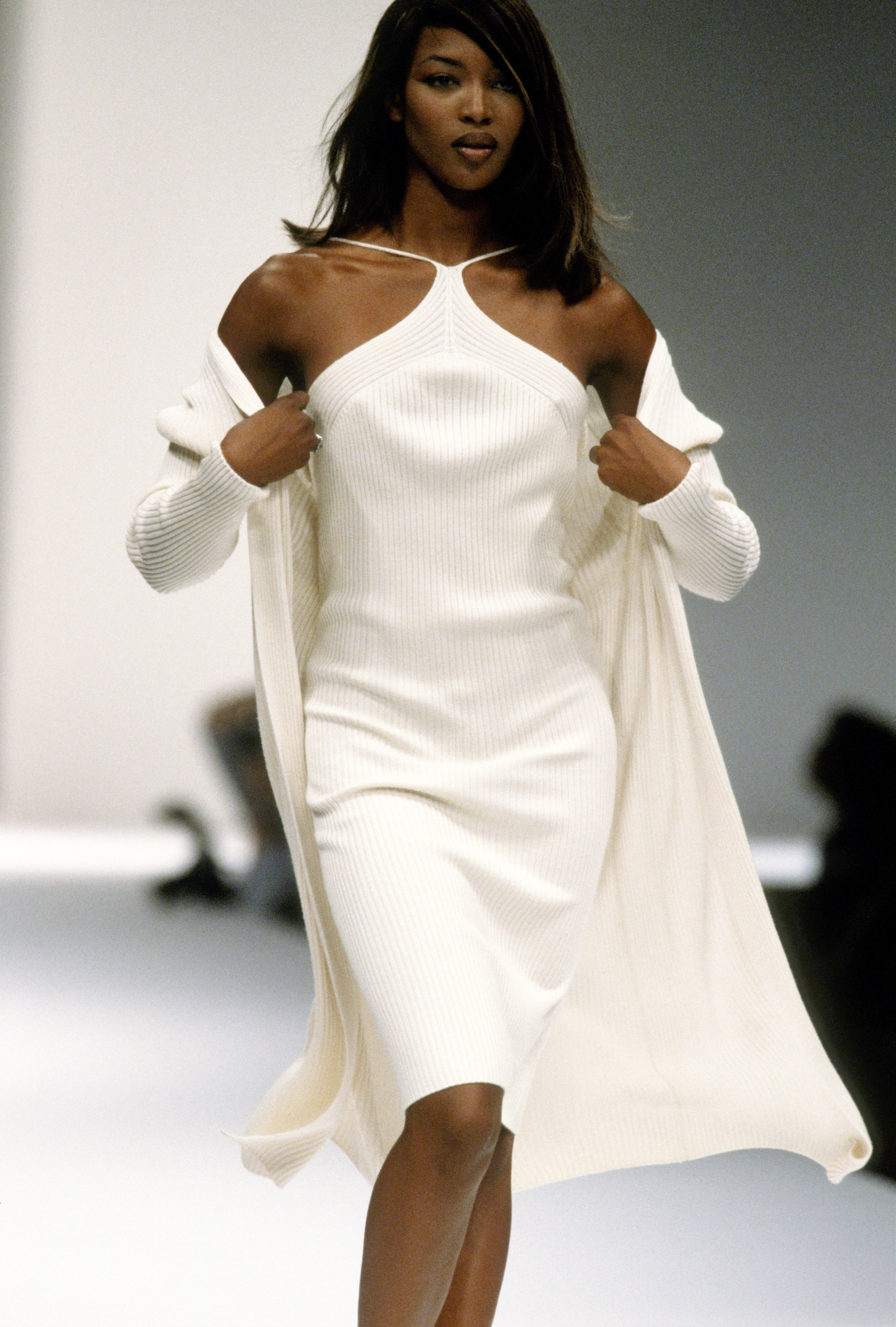 16.
This animal print sheer goodness deserves to make a comeback. Yes, it's chaotic... but in the best way.
17.
Tyra's off-duty style is oh so classic 90s. The oversized denim jacket. The Calvin Klein shirt. The sunglasses and athletic sneakers. It's amazing.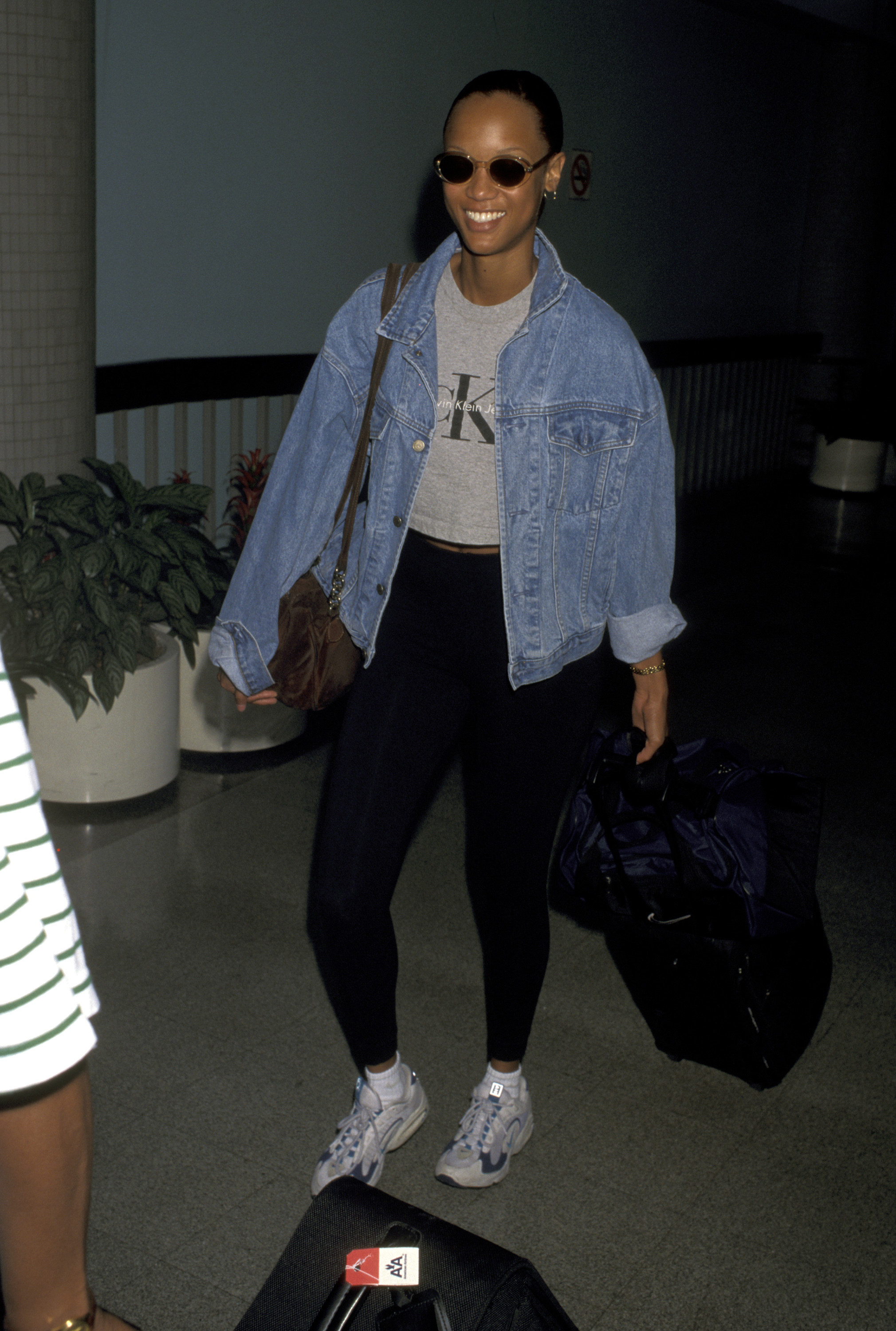 18.
Cameron looks like a study abroad student in Paris for the first time with her cropped sweater and neck scarf. Really, she's posing on a red carpet for a film premiere but... details.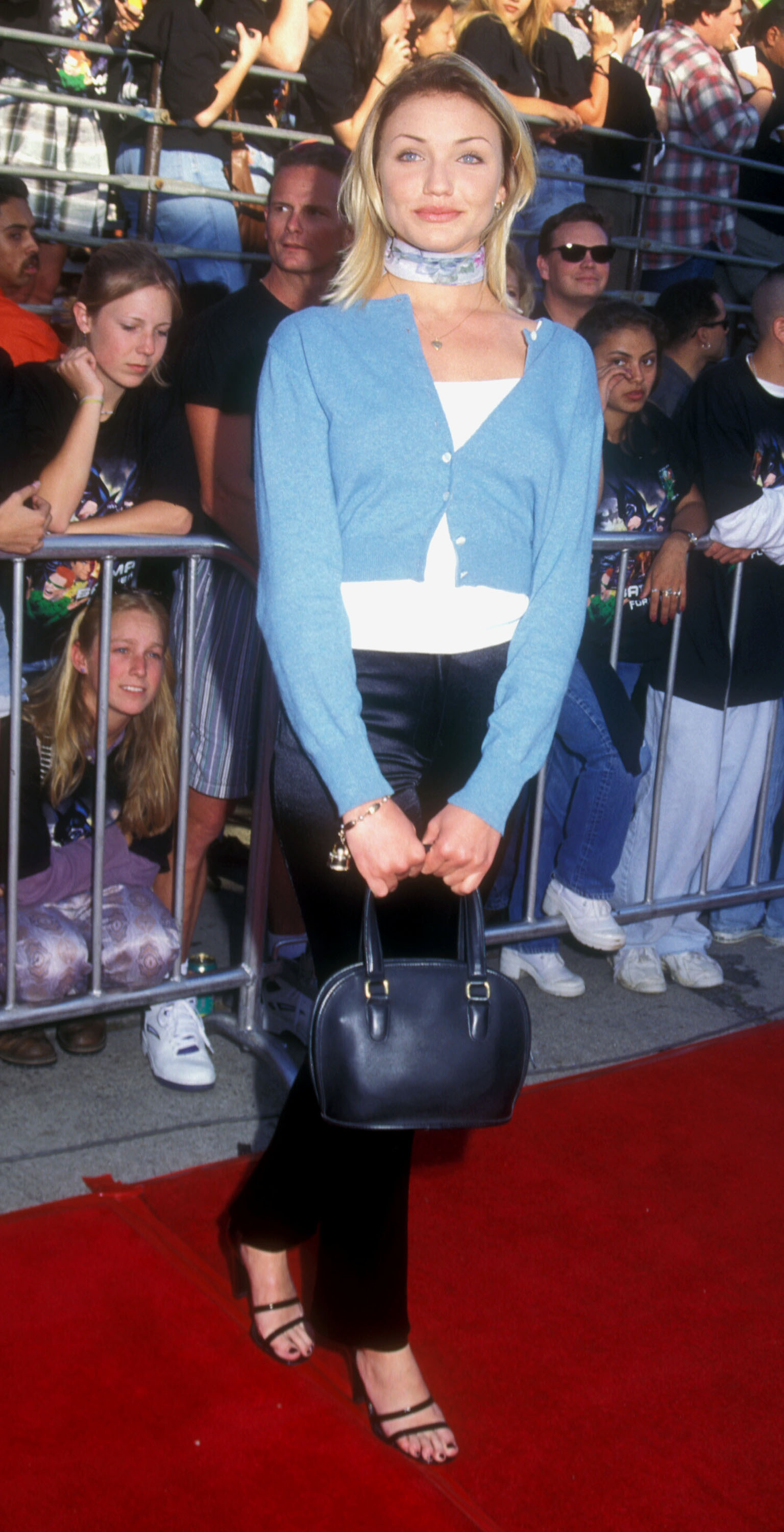 19.
Grab a pink cropped cardigan, a leopard print skirt, a belly chain, and a pair of Mary Janes to recreate Christina Aguilera's incredible red carpet style.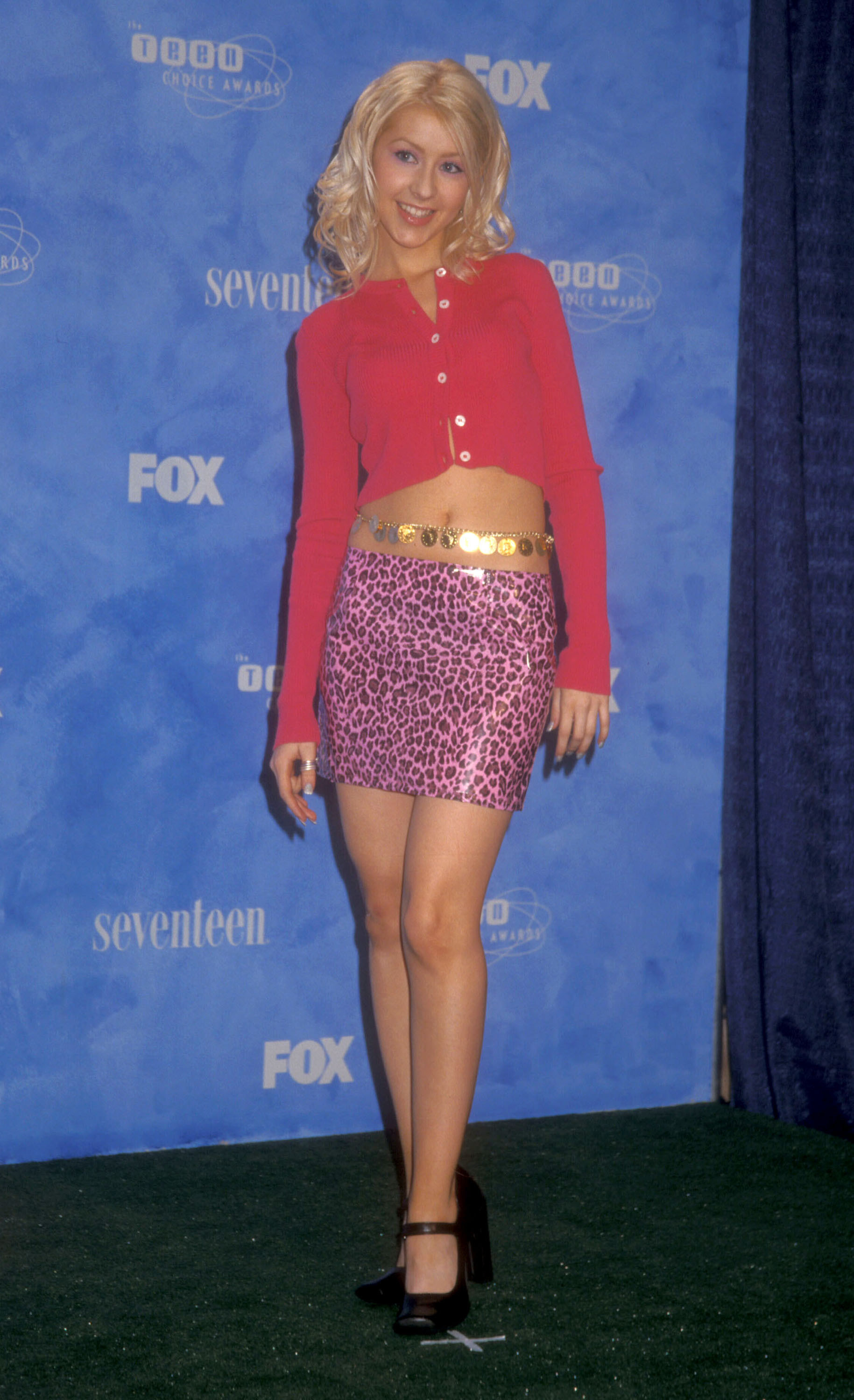 20.
All you need for this Tyra Banks approved look is a strapless leather corset top and sleek black pants. Easy.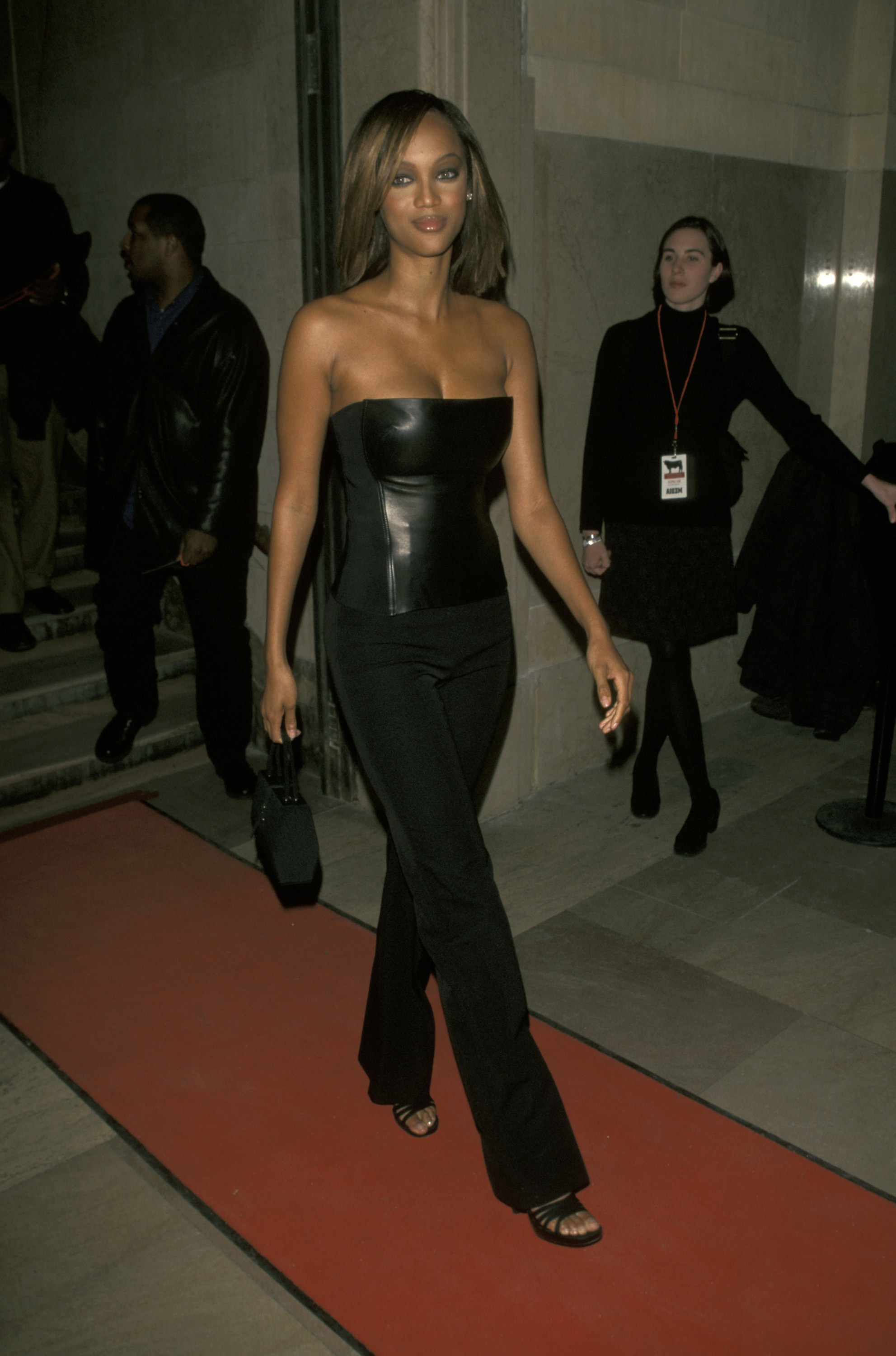 What are your favorite '90s and '00s styles to wear today?