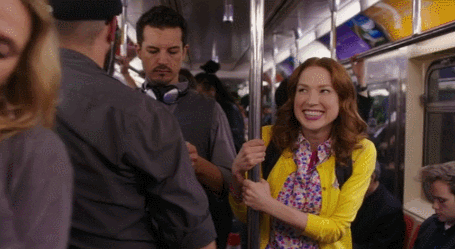 1. What a nice day!
2. Is it supposed to rain?
3. I should have brought an umbrella.
4. Maybe I should go back and get an umbrella.
5. Nah, I'll be fine.
6. Walking is awesome!
7. Who needs a car anyway?
8. I definitely don't miss driving.
9. Climbing stairs is great exercise.
10. I don't even need to go to the gym!
11. ...
12. I shouldn't have worn heels.
13. How do women here wear heels??
14. GRATE GRATE AH GRATE!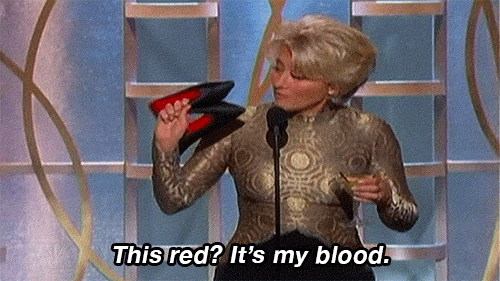 15. I hate heels.
16. Four more blocks..
17. Three and a half more blocks..
18. This block was definitely longer than the last one.
19. Almost there.
20. Man, I could totally go for a bagel.
21. Why are so many people getting bagels?!
22. I could just stop at Starbucks.
23. WHY ARE SO MANY PEOPLE AT STARBUCKS?

24. OK, one more block.
25. Is this uptown or downtown?
26. This is definitely downtown.
27. Aaand, that was uptown.
28. Where's my MetroCard?
29. Did I fill my MetroCard?
30. Insufficient fare?!?
31. OK, I'll just refill —
32. WHY ARE SO MANY PEOPLE REFILLING THEIR CARDS?
33. Refilled my card, ready to go.
34. Swipe again.
35. Swipe again at this turnstile.
36. UGH I'M SWIPING!
37. Not too fast, not too slow...
38. HOLD THE DOORS HOLD THE DOORS!
39. Four more minutes for the next train?!
40. That guy over there is kinda cute.
41. What if he started talking to me?
42. We could tell people we met on the subway.
43. That would be so romantic.
44. Oh god, he saw me.
45. The train's here!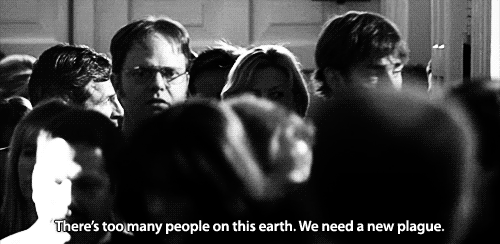 46. WHY ARE THERE SO MANY PEOPLE?!
47. SQUEEZE IN, THERE'S SPACE IN THE MIDDLE!!
48. I SEE SPACE I SEE SPACE —
49. Empty subway car! This is aweso —
50. Not worth it. I'll wait for the next train.
51. Four more minutes.
52. I shouldn't have worn heels.
53. There should be WiFi down here.
54. I could check my work emails and get a head start on the day.
55. Or post to Instagram.
56. Train's here!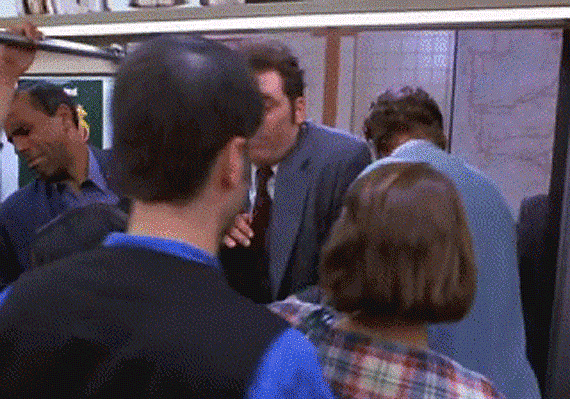 57. Dude, get your armpit out of my face.
58. THAT WAS MY FOOT!
59. Something smells like burritos.
60. Do people eat burritos for breakfast?
61. I should have gotten that bagel.
62. Did that guy just touch my ass?!?!
63. Nope, just a backpack.
64. Sigh, train traffic ahead.
65. That's definitely an excuse.
66. There's always train traffic.
67. I'm hungry.
68. I would totally eat a burrito right now.
69. Why did I wear heels??
70. Here's my stop! Finally!
71. Excuse me, I need to get out.
72. Dude, I need to get off here.
73. Guys, let me out, this is my stop.
74. GET OUT OF MY WAY!! UGH.
75. Jeeeeeez.
76. Stairs and heels are a bad idea.
77. So many stairs.
78. Which side of the street am I on?
79. Is this north or south?
80. I think I just crossed the wrong street...
81. Oh, thank god I'm here.
82. I can't believe people do this every day.
83. I definitely don't need to go to the gym today.
This post was created by a member of BuzzFeed Community, where anyone can post awesome lists and creations.
Learn more
or
post your buzz!