Weekend Brunch for Two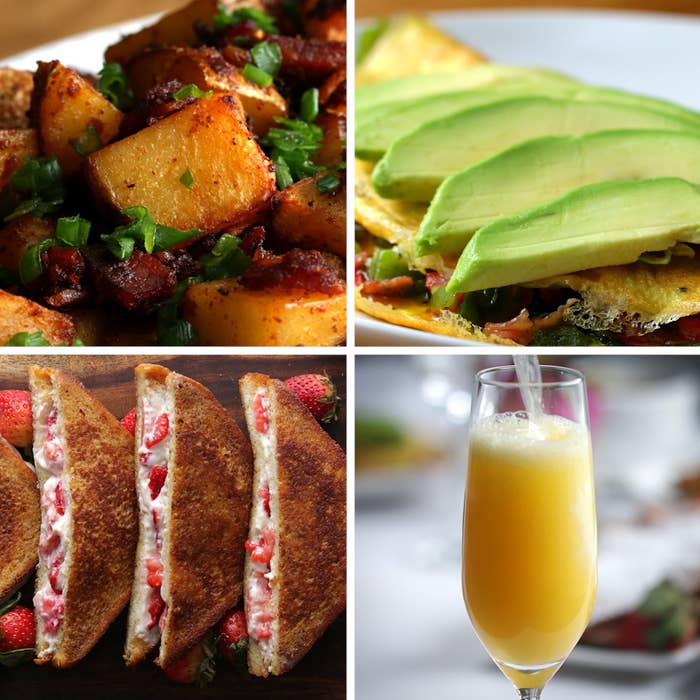 Loaded Breakfast Potatoes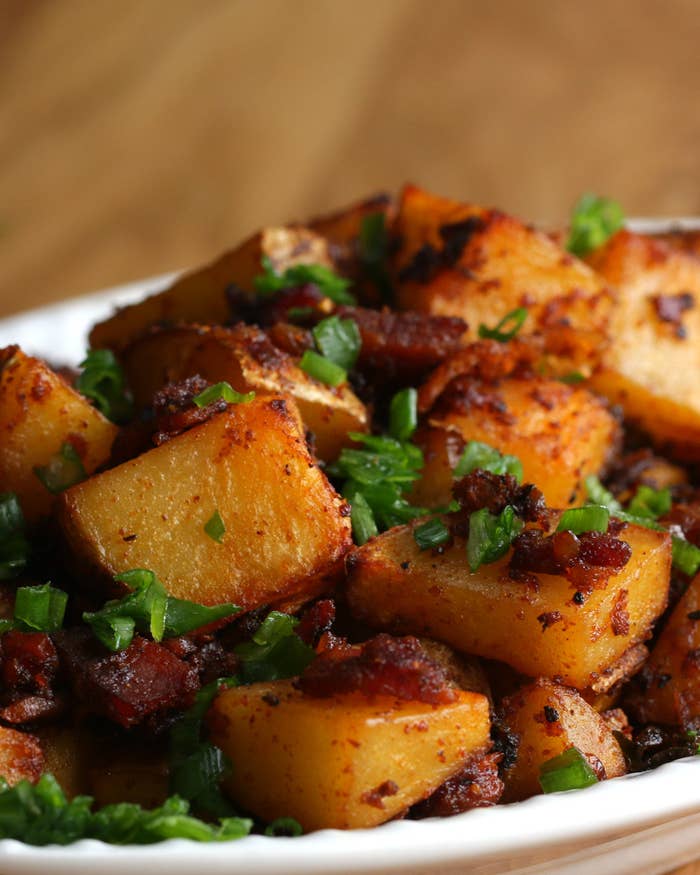 INGREDIENTS
Servings: 2
2 medium potatoes, diced
½ onion, chopped
3 strips bacon, cooked & crumbled
¼ cup green onions, sliced
1 teaspoon salt
½ teaspoon pepper
1 tablespoon taco seasoning
1 tablespoon olive oil
PREPARATION
1. Preheat oven to 425°F/220°C.
2. Combine all ingredients in a 9x9" square baking dish and mix evenly.
3. Bake for 30 minutes, flipping every 10 minutes.
4. Serve!
Southwestern Omelet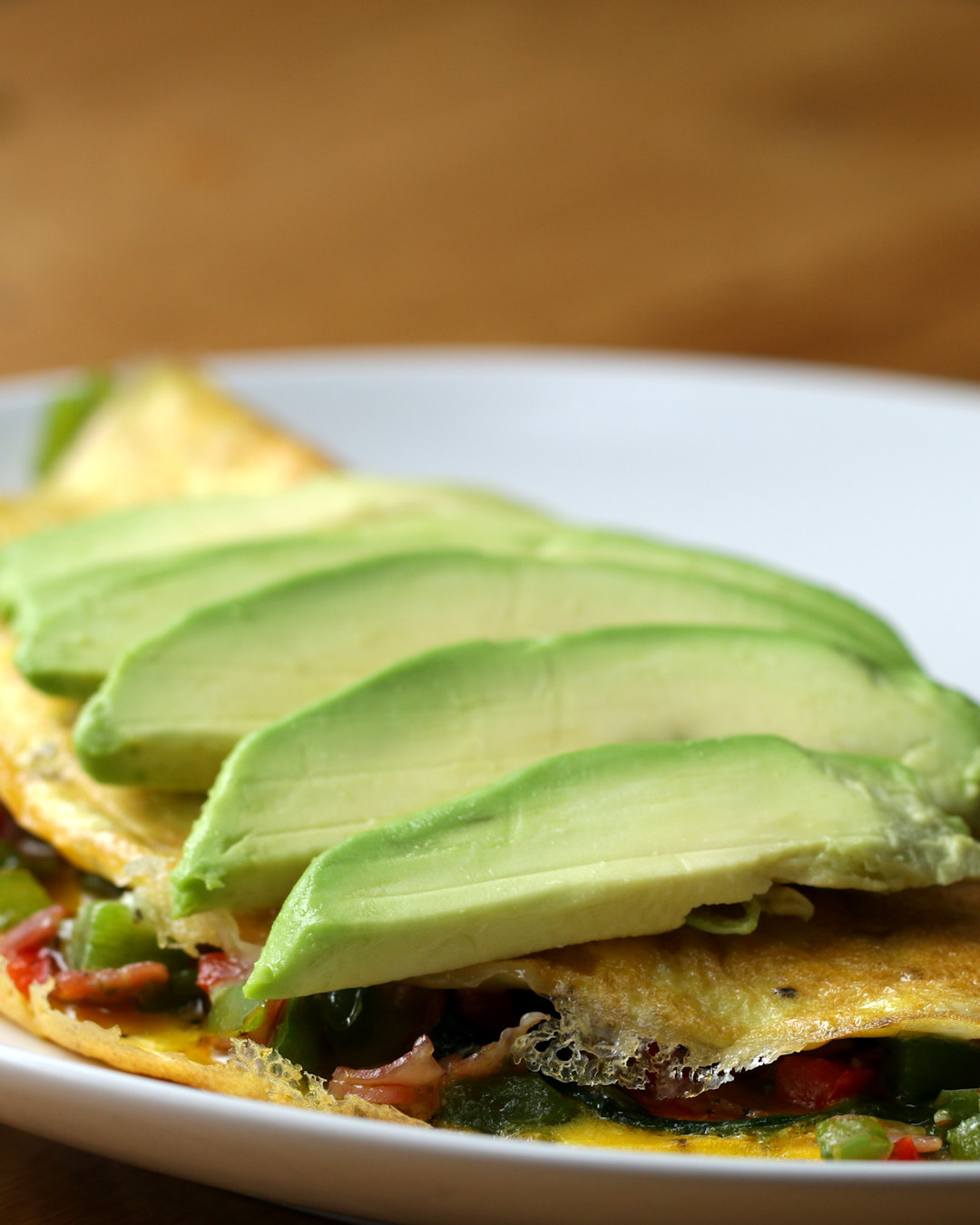 INGREDIENTS
Servings: 2
2 tablespoons oil
½ cup ham, chopped
2 bell peppers, diced
1 cup spinach
Salt
Pepper
4 eggs
½ cup jack cheese, shredded
½ cup cheddar cheese, shredded
1 avocado, sliced
PREPARATION
1. Heat oil in a pan over high heat.
2. Cook the ham, peppers, and spinach with a pinch of salt and pepper until the spinach has wilted. Transfer to a bowl.
3. Whisk the 4 eggs with a pinch of salt and pepper, then pour half of the mixture into the pan, swirling it around to make a full circle. Lower to medium heat.
4. Cook for about 15 seconds, then spoon half of the veggie mixture on one half of the omelet and sprinkle half of the jack and half the cheddar cheese on the other half.
5. Cook until the cheese is half melted, then fold one half of the omelet over the other.
6. Cook for another 15 seconds, then remove and transfer to a plate.
7. Fan out half of the avocado slices on top of the omelet, then repeat with the other omelet.
8. Serve!
Strawberry Cheesecake French Toast
INGREDIENTS
Servings: 2
8 ounces cream cheese, softened
¼ cup powdered sugar
1 cup strawberries, sliced
1 teaspoon vanilla extract
4 slices bread
3 eggs
⅓ cup milk
2 tablespoons sugar
1 teaspoon cinnamon
4 tablespoons butter
Garnish
Powdered sugar
Strawberries
PREPARATION
1. Combine the cream cheese, powdered sugar, strawberries, and vanilla extract in a bowl and mix until there are no large lumps of cream cheese.
2. Spread a large spoonful of the mixture in the center of two bread slices, then cover and press with the other two bread slices to make two "sandwiches."
3. In a separate bowl, beat the eggs with the milk, sugar, and cinnamon until the cinnamon is evenly distributed.
4. Melt half of the butter in a pan over medium heat.
5. Dip one of the sandwiches into the egg mixture on both sides, dripping off the excess, then place it into the hot pan. Cook until both sides are golden brown, then repeat with the remaining butter and the other sandwich.
6. Sprinkle with powdered sugar and serve with strawberries!
7. Enjoy!