Dress it up!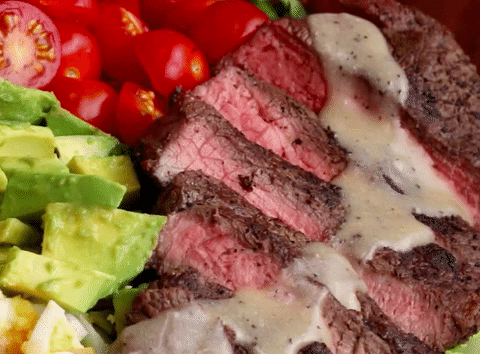 Mix it up!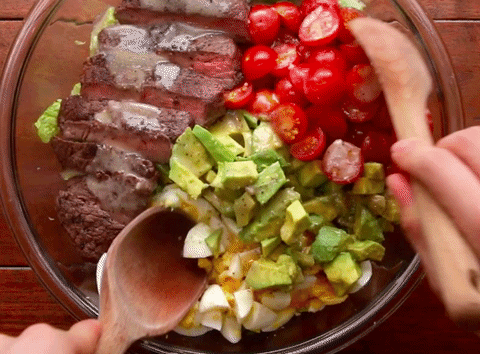 Eat it up!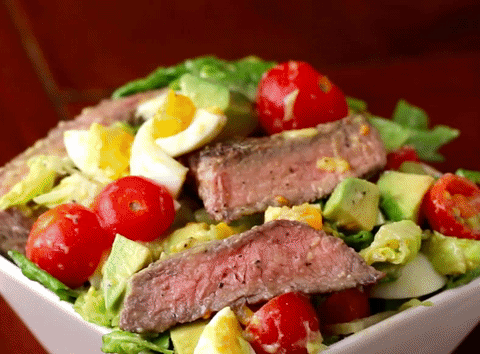 Steak and Avocado Salad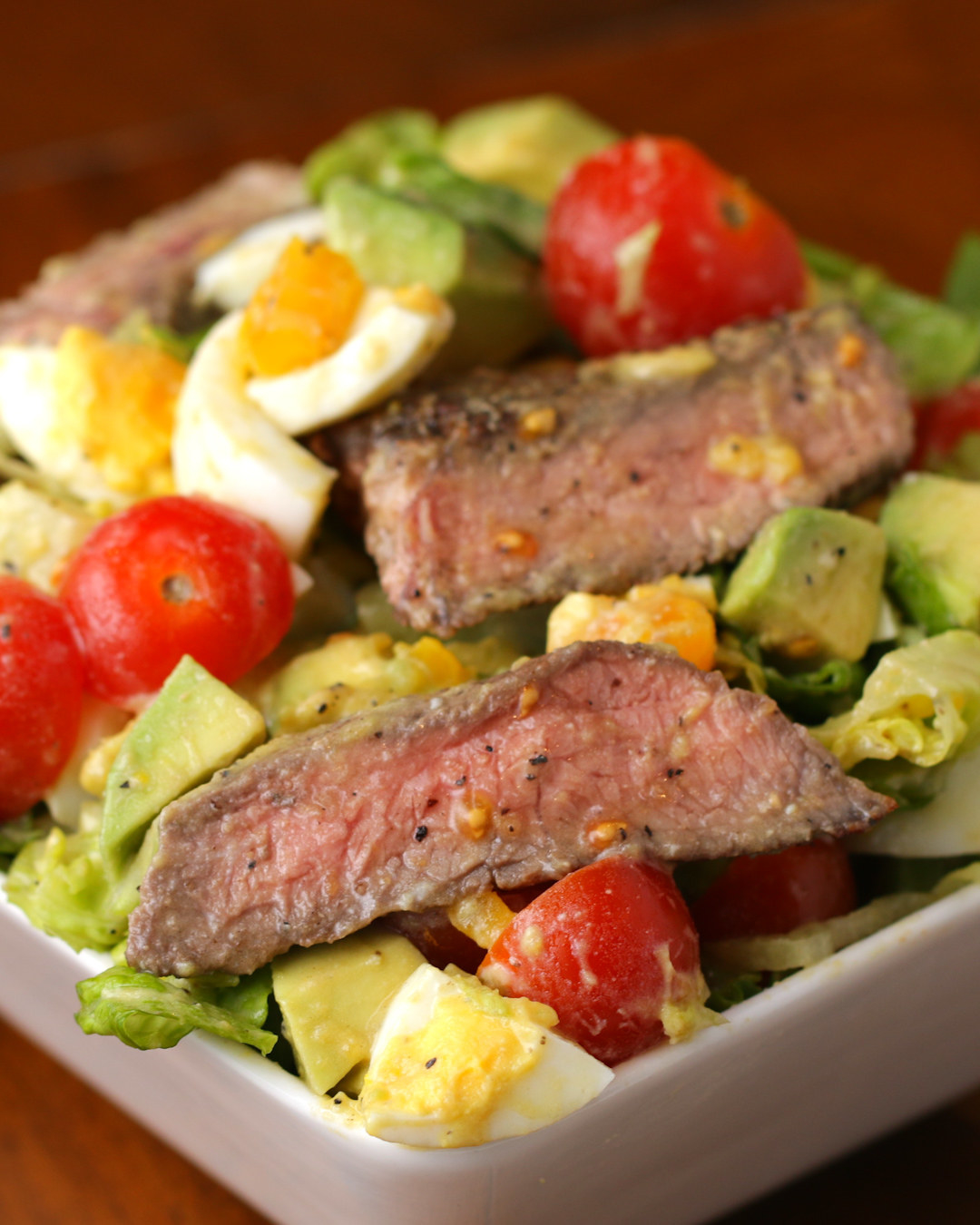 INGREDIENTS
Servings: 2-4
1 pound sirloin steak, about ½ inch thick
Salt & pepper
2 tablespoons oil
2 hearts romaine lettuce, chopped
3 hard-boiled eggs, diced
2 avocados, diced
2 cups cherry tomatoes, halved
3 tablespoons caesar dressing
PREPARATION
Salt and pepper the steak on both sides, being sure to rub in the seasoning.
Heat the oil in a pan over high heat until slightly smoking.
Sear the steak for about 2 minutes per side, then rest it on a cutting board for 10 minutes.
Slice the steak.
In a large bowl, combine the lettuce, eggs, avocados, cherry tomatoes, steak, and dressing, tossing the salad until evenly coated.
Serve!