Bread can be so boring and, like, WHATEVER.
Not when you make it a pizza...
Pizza Bread Bowl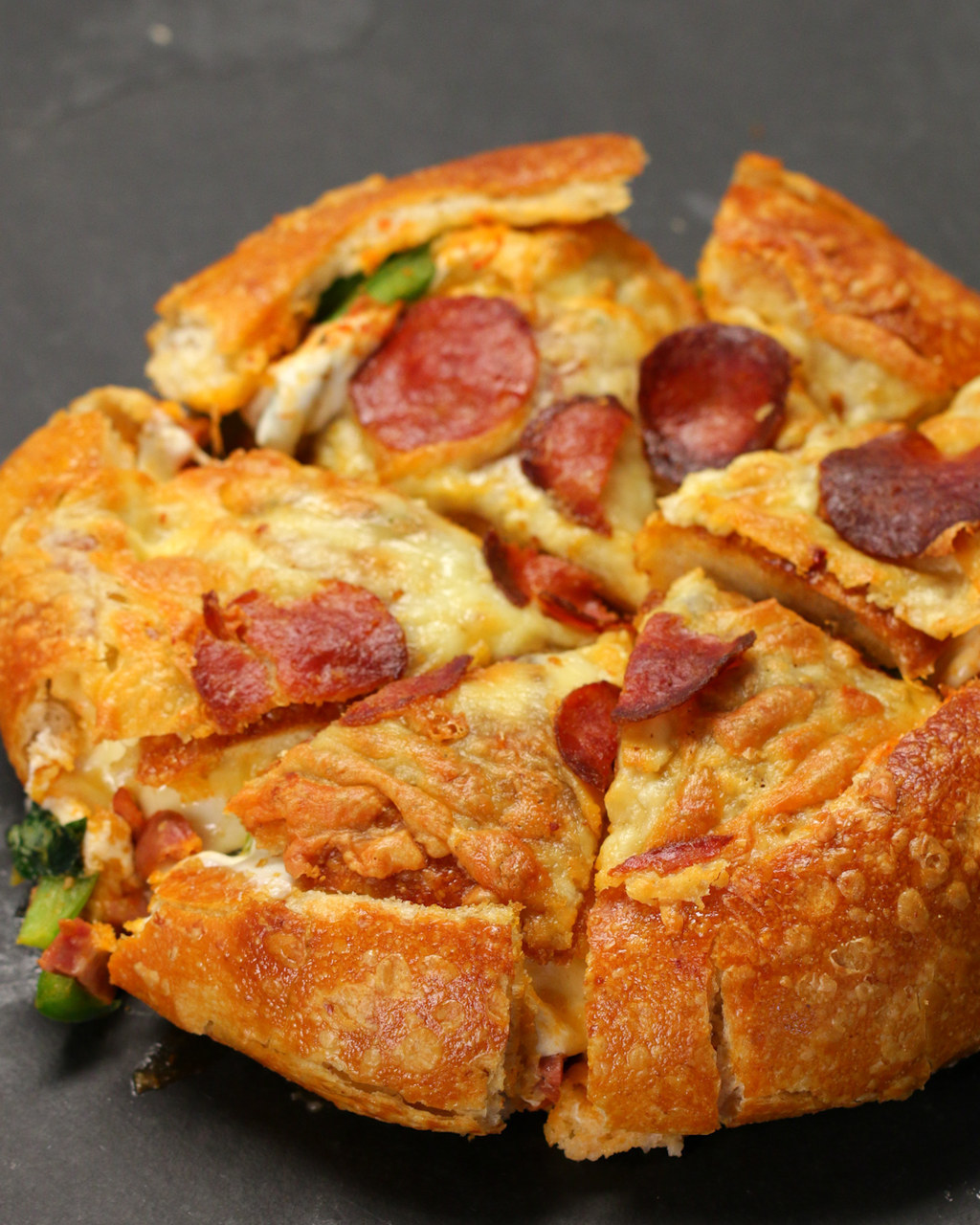 INGREDIENTS
Makes 1
1 bread boule
1 cup marinara sauce
8 oz fresh mozzarella
6 oz pepperoni
½ onion, sliced
½ cup basil
1 cup cooked sausage
1 green bell pepper, sliced
1 cup white cheddar, shredded
PREPARATION
Preheat oven to 350°F.
Slice the top of the bread boule off and remove the insides. Spread ½ cup of the marinara on the bottom of the boule, then layer with half of the mozzarella, 5 ounces of the pepperoni, onions, basil, sausage, peppers, the other ½ cup of marinara, the remaining mozzarella, and half of the white cheddar, and place the cap of the bread boule on top.
Wrap the bread bowl in foil, then press with a heavy object for 30 minutes. Remove the foil and sprinkle the remaining cheddar and pepperoni on top. Bake for 30 minutes, until cheese is golden brown. Cool for 10 minutes, slice, then serve!
Want BuzzFeed Tasty right in your inbox? Sign up for our newsletter!