At the end of the film, Eugene accidentally cuts Rapunzel's face, leaving her with a terrible scar. Despite her pleas, her parents decide to have him executed for his previous crimes and maiming their daughter.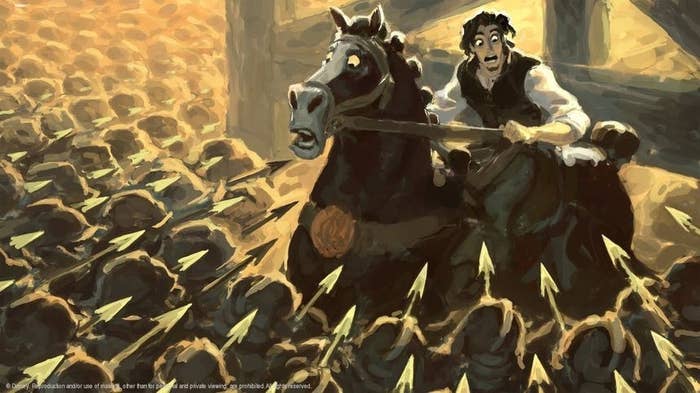 Captain Li Shang kills Mulan when he leans she's a woman. Yao, Ling, and Chien-Po plot to kill Shang. Mushu is now an adult dragon and has resurrected Mulan. They decide she is a girl worth fighting for and help her gather an army to seek revenge.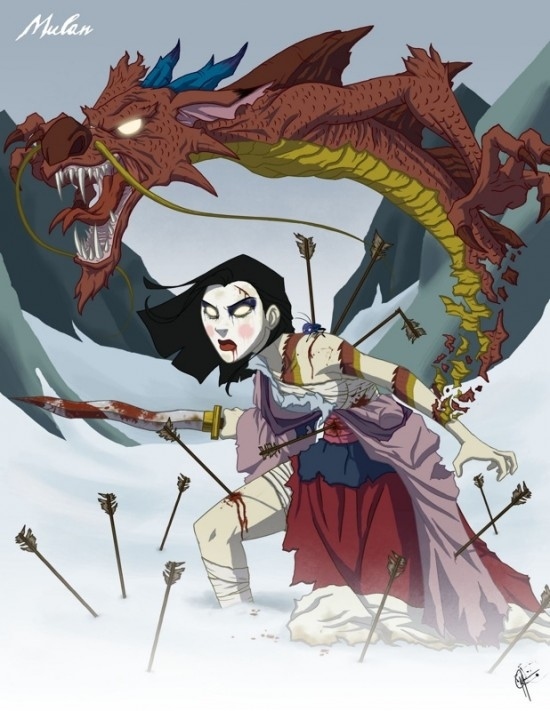 Radcliffe invites the Powhatans to a feast. In the middle of the feast, Radcliffe gives an order and the colonists break out their guns and kill everyone. Pocahontas goes mad with grief and stabs John Smith before being shot by Radcliffe.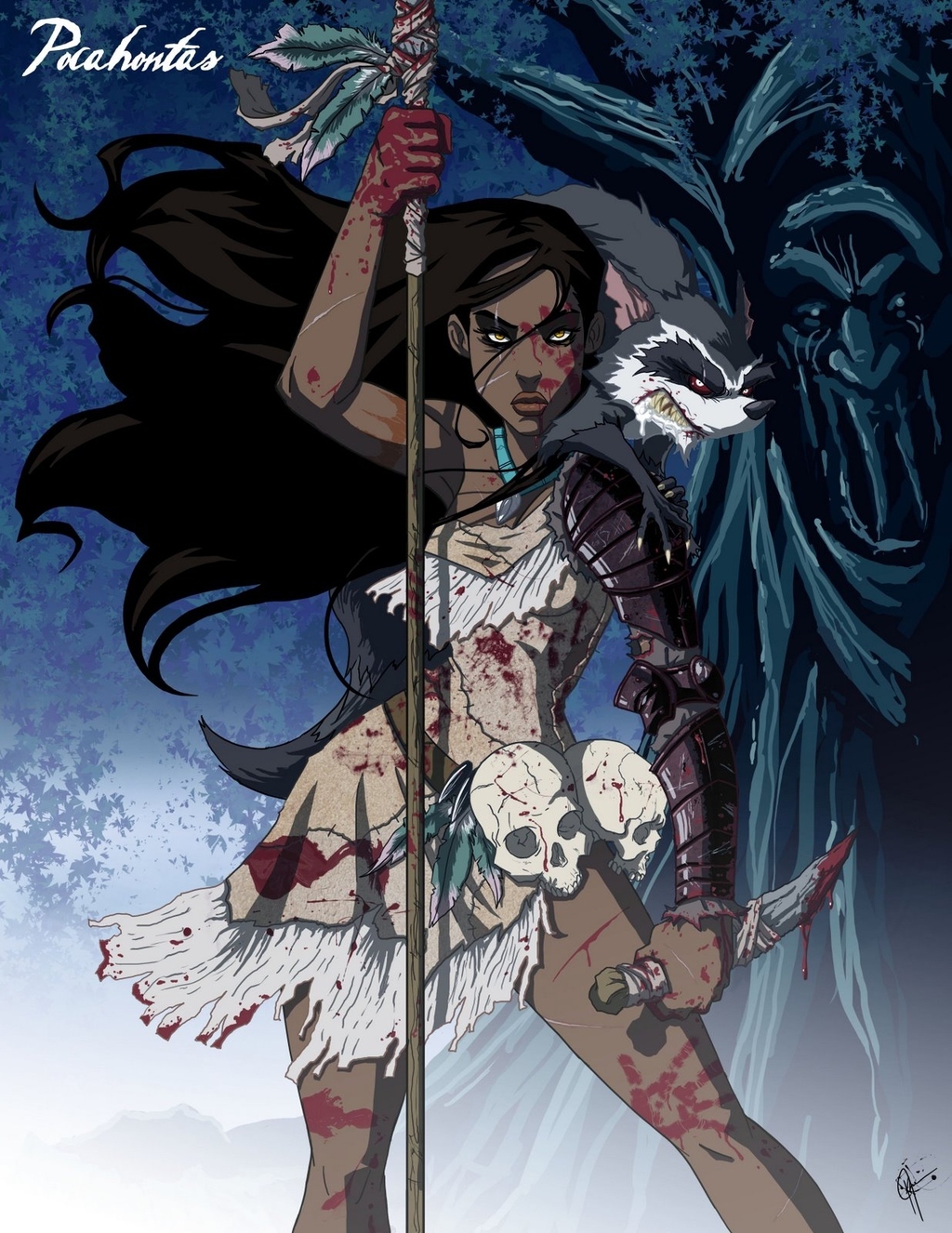 Ariel accidentally exchanges King Triton's death for legs. Ursula conquers the kingdom and sits one the Coral Throne. Years later, a mermaid drowns Ariel for killing the rightful king.