How to fix the Fantastic Beasts franchise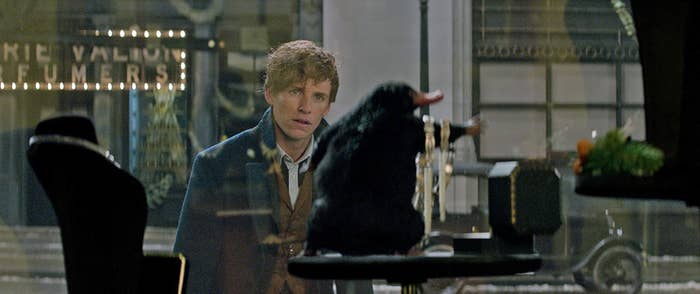 First of all, get rid of Johnny Depp
Okay, I know what you're thinking. You're just saying this because of his tumultuous relationship with actress Amber Heard. And to that I say yes and no.
There's no doubt Johnny Depp is an incredibly skilled actor. He has brought various iconic characters to life. However, in my opinion, he has simply become too mainstream for something from the Harry Potter world. If you think about it, although many of the actors from the Harry Potter movies were award-winning superstars in their own right, they were never as recognizable (well, at least not until Harry Potter) as Johnny Depp is.
That, adding the whole thing between him and Amber Heard, just makes him a wrong fit to play dark wizard Gellert Grindelwald, who is supposed to be the main antagonist of the Fantastic Beasts franchise. Ralph Fiennes was, in many ways, the opposite of Johnny Depp, and people saw him as Lord Voldemort and not as, well, Ralph Fiennes (at least while watching the movies).
My solution? I think they should recast Johnny Depp (it wouldn't be the first time someone's recasted in a Wizarding World movie) and find someone fresh to play the dark wizard. I'd also appreciate if they casted someone with nordic origins since the character's Swedish (that would save a lot of makeup too).
Second of all, simplify the story
One of the best things about Harry Potter was always its intriguing and complex story and the characters surrounding it. However, Harry Potter was told first through seven books written by autor J.K. Rowling and then adapted into eight movies through the span of a decade. Fantastic Beasts, on the other hand, is being directly adapted from screenplay to screen, and that changes a lot of things.
The way I see it, J.K. Rowling can't afford to waste time with some characters's unnecessary storylines, and rather needs to focus on the main characters that we are only meeting now through the silver screen.
Also, stop trying to make this all about Harry Potter. This story should be able to stand on its own without the need of having characters we've seen before in a different franchise popping up without having any real utility in the story (for instance, Nicolas Flamel) and confusing fans (that whole McGonagall business).
Please, Jo, make it simple, and focus more on the story and less on expanding the wizarding world we already know and love.
Next, hire a new director
Don't get me wrong. David Yates is an incredibly talented director and has done wonders in the Wizarding World. But part of what made the Harry Potter movies so compelling was its variety of directors, each one of them bringing something different and fresh to the wizarding world.
David Yates, however, has been directing these movies for a long time now (he has directed every Wizarding World movie since Harry Potter and the Order of the Phoenix, which came out a long, long time ago) and the Fantastic Beasts franchise is beginning to feel dull and predictable.
In my opinion, Warner Bros. should focus on trying to make the movies less blockbuster-like and more sophisticated, like the Harry Potter movies. By hiring a new director with a fresh and new perspective, some improvements and changes could be made regarding the music, the visual effects and the whole feel of the upcoming installments overall.
And finally, hire someone to help J.K. Rowling out
Now, I don't need to talk with you about J.K. Rowling and how amazing a storyteller she is. If you're reading this post my best guess is that you already know that. However, Jo is not a screenwriter and had no experience writing a screenplay before Fantastic Beasts and Where to Find Them. I think sometimes she may get carried away by how personal this story is to her and start digressing a little bit. She's used to writing 200-paged novels and you can't write the same way for a 2-hour-long movie.
My solution is that Warner Bros. hires someone with experience writing screenplays (maybe even someone who's worked on Harry Potter, for example) to help J.K. Rowling as a co-writer. Together, they'd be unstoppable. J.K. Rowling could give them the ideas and they would turn it into a proper screenplay that's not as complex as a series of novels.
In conclusion
In conclusion, that's how I feel about Fantastic Beasts and how I think this still promising franchise should be fixed. Do you have any suggestions? Please tell us in the comments below and thank you for reading this post!
This post was created by a member of BuzzFeed Community, where anyone can post awesome lists and creations.
Learn more
or
post your buzz!