1.
Setting an alarm on your phone...
2.
...and snoozing it multiple times...
3.
...every day.
4.
Blaming the Pill for literally everything.
5.
Mood swings? Definitely the Pill.
6.
Weird cravings? The Pill for sure.
7.
Despite all your complaining, being grateful for any relief it brings...
8.
...and the fact that it stops you from having children.
9.
Always struggling to get the pill out of the packet...
10.
...and feeling your heart stop when you drop it on the floor.
11.
Hating yourself when you keep forgetting to take it.
12.
Having the luxury of feeling secure.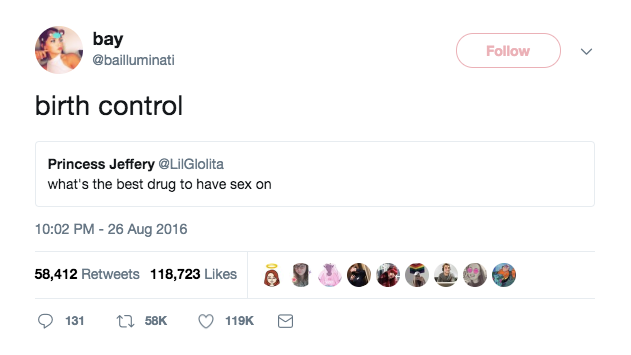 13.
Getting a new type and deciding to educate yourself.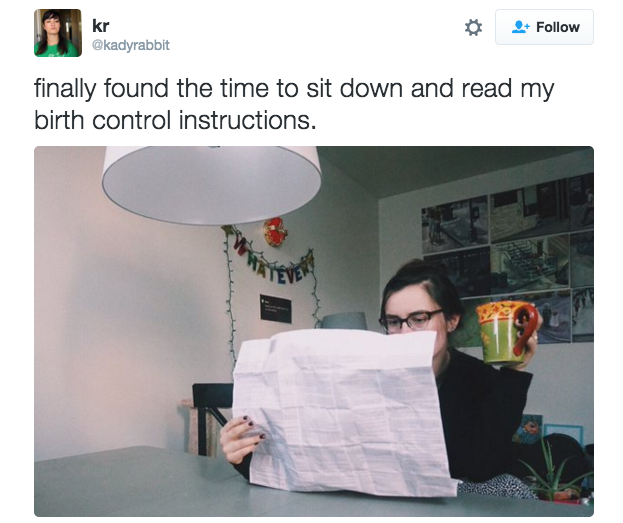 14.
Feeling slightly uncomfortable when telling other doctors...
15.
...but, for the most part, having zero shame.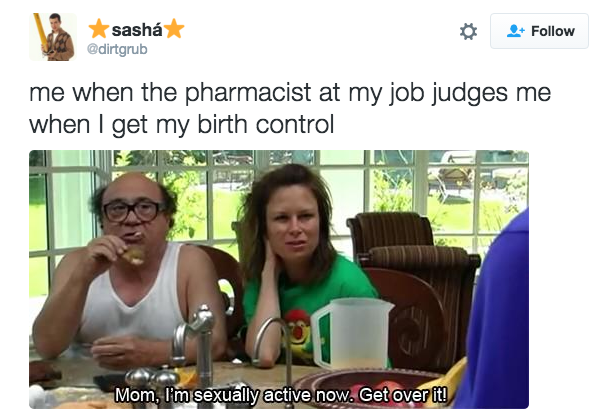 16.
Realizing that taking birth control is the only semi-responsible thing you do...
17.
...and being pretty proud of yourself for it.