1.
A five-pack of fishnets of different hole sizes so you can mix and match depending on your outfit. They have reinforced toes, an elastic high waist, and are less than $10 — no wonder they have over 15,000 5-star ratings on Amazon!
2.
A pair of handmade rhinestone fishnet tights if you want to make sure your friends can spot you on the dance floor — by shining like the diamond you are.
3.
A pair of snake fishnets to make you look like goth royalty (or at least a goth snake charmer) and comfy enough to slither into without any problems.
5.
A Nude Barre nude tight that comes in 12 inclusive nude shades and sizes S–5XL, because tights are supposed to actually match your skin tone and "nude" shouldn't just be beige.
6.
A maxi top fishnet for when you need a pair of stockings to give some party above-the-knee vibes and something a little more modest below. Don't we all have those days?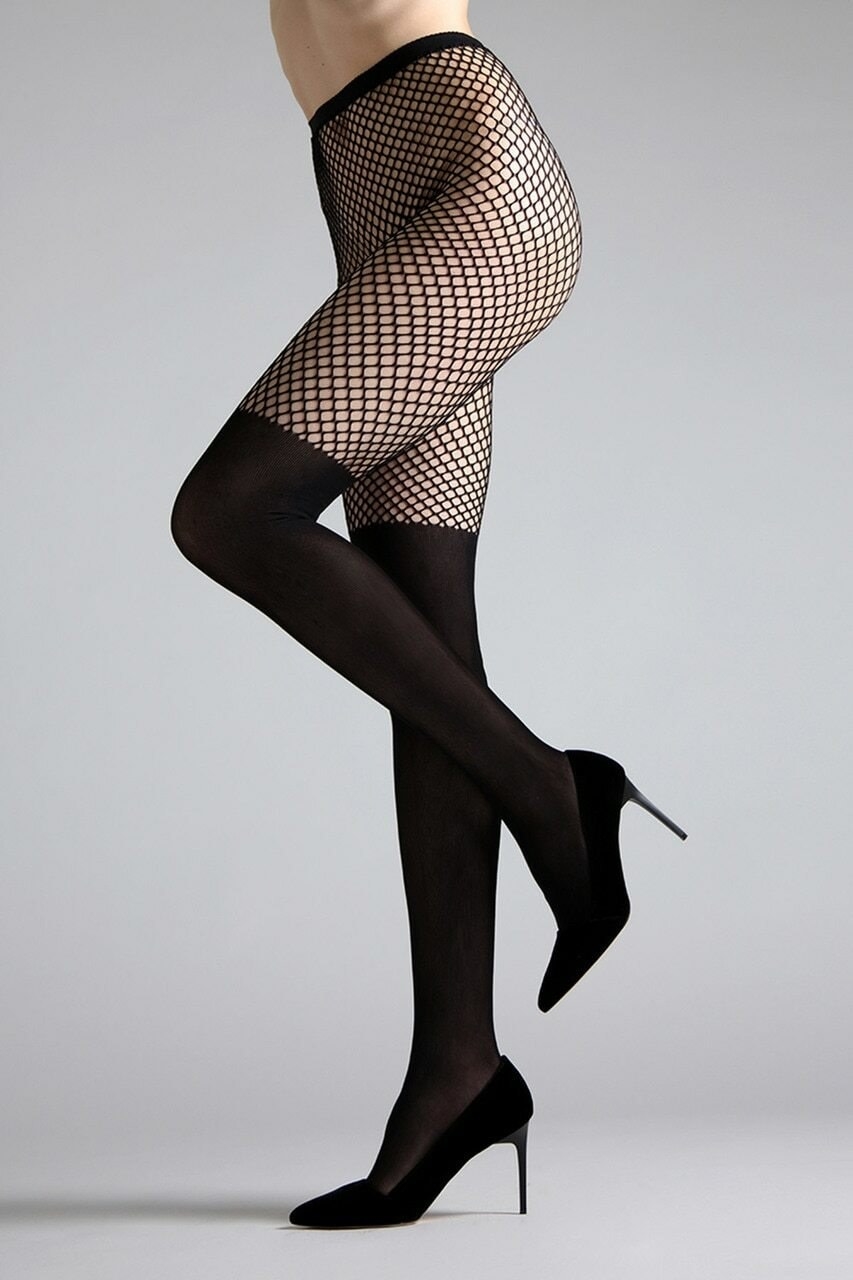 7.
A neon fishnet stocking that's available in 17 different colors, so you can be your carefree, vibrant self and also plan for basically any rave outfit imaginable.
8.
A pair of micro fishnets if you're looking for a subtler, skin-like look but still need those holes for a little excitement in your life. These are apparently the tights that Beyoncé wears while she's onstage that give her legs that shiny, toned look 👀.
9.
A large-grid fishnet stocking for those who want more real estate for showing off your gams, and if you're on a budget (these are under $6)!
10.
A fishnet garter belt and suspender set with a cute as heck thigh accent, so your legs can be whole accessories on your night out. Plus, your tights won't budge because they're fastened tight (har har)!
11.
A plus-sized fishnet set you won't want to take off, because they're stretchy, durable, and best of all...affordable. No more spending the big bucks on tights that rip as soon as you put them on.
12.
A pair of ✨ sparkly fishnets ✨ that comes in different colors, ideal for pretending you're a disco ball while dancing the night away.
13.
A pair of footless fishnet leggings if you've tried to go the conventional stocking route and decided you don't need them to go near your feet. The cutoff style is great for days when you just want to move around and be comfortable.
14.
A back-seam fishnet tight made with care that might just be the first pair of fishnets you own that won't rip, itch, or make you regret getting your legs all tangled up.
15.
A fancy pair of DKNY fishnet thigh-highs that'll become a staple in your closet and make nearly everyone ask, "What brand are those, and where did you get them?" Go tell 'em!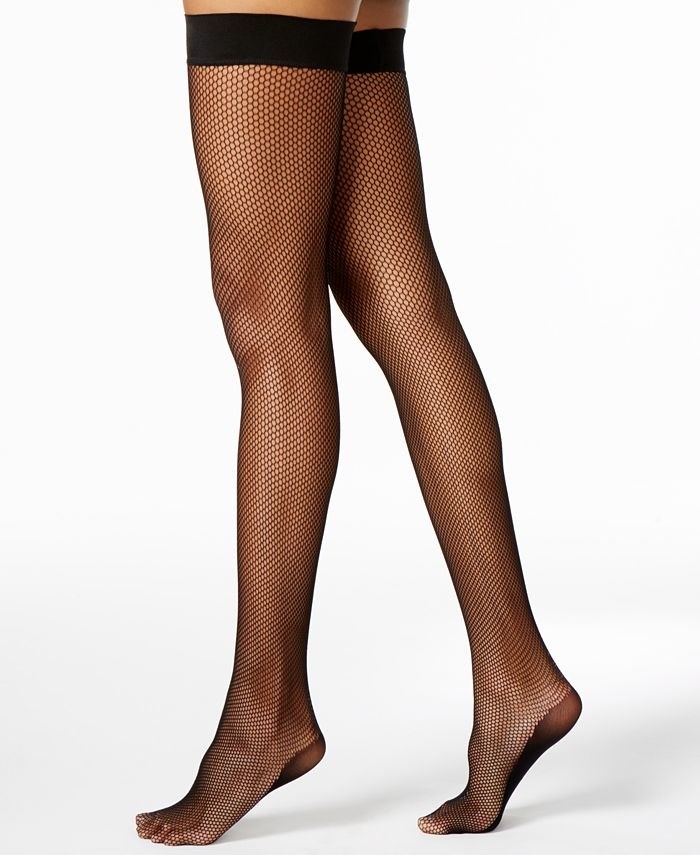 How you'll want to show your legs off at every opportunity after buying these tights:
Reviews have been edited for length and/or clarity.