What is the opening shot?

20th Century Fox

Via 20th Century Fox

Via 20th Century Fox

Via 20th Century Fox

Via 20th Century Fox

Via 20th Century Fox

Via 20th Century Fox

Via 20th Century Fox

Via 20th Century Fox

The visual themes start early, guys.

Via 20th Century Fox

What does Rasputin sell in order to kill the Romanovs?

20th Century Fox

Real talk, he was the most extra.

Via 20th Century Fox

What does Anastasia go back for during the siege on the palace?

20th Century Fox

I tried to tell you...it's a theme.

Via 20th Century Fox

What is Dimetri's last line in the song "A Rumor in St. Petersburg"?

20th Century Fox

"That reward will be mine, you'll see!"

"And she'll fall in love with me!"

"The biggest con in history!"

"We'll find her, Vlad, you can trust me!"

"The biggest con in history!"

Boy, maybe don't scream about it then, jeez.

Via 20th Century Fox

What name is Anastasia known by in the orphanage?

20th Century Fox

She cute.

Via 20th Century Fox

Where did this terrible woman get Anya a job?

20th Century Fox

Ew, no thanks.

Via 20th Century Fox

What item in the abandoned palace makes Anya have a vivid flashback?

20th Century Fox

Via 20th Century Fox

Via 20th Century Fox

Via 20th Century Fox

Via 20th Century Fox

Via 20th Century Fox

Via 20th Century Fox

Via 20th Century Fox

Via 20th Century Fox

She sees herself dancing with her father, and I see myself crying in the TV reflection.

Via 20th Century Fox

The papers our heroes have are in blue, but what color are the papers SUPPOSED to be for the train?

20th Century Fox

And a snarky communist Russia joke ensues.

Via 20th Century Fox

What detail about the Baron does Anya "recall" without help during the song "Learn To Do It"?

20th Century Fox

"I don't believe we told her that!"

Via 20th Century Fox

What family member must Anya first convince of her identity BEFORE she can see the Dowager Empress?

20th Century Fox

The Empress's cousin, Sophie

She is both a person AND a cream puff.

Via 20th Century Fox

When does Dimetri realize that Anya REALLY IS Anastasia?

20th Century Fox

When she recalls how she escaped the siege correctly, without anyone telling her

When Sophie recognizes her as being Anastasia

When the locket she's been wearing the whole time fits into the music box he has

When she recalls specifically how she likes her tea made

When she recalls how she escaped the siege correctly, without anyone telling her

"There was a boy...he opened a wall?"

Via 20th Century Fox

Why does Dimitri think Anya won't want to be with him after she realizes she's royalty?

20th Century Fox

"She's a princess, and that's not my type."

"Princesses don't marry kitchen boys."

"Princesses don't fall in love with guys like me."

"Princesses don't marry con artists."

"Princesses don't marry kitchen boys."

With your animated Han Solo-looking ass.

Via 20th Century Fox

What does the Dowager Empress tell Anya that makes her change her mind about Dimitri?

20th Century Fox

He didn't take the reward money

Gestures speak louder than words, fellas.

Via 20th Century Fox

How does Anya destroy the spooky vessel that's been keeping Rasputin alive?

20th Century Fox

She stomps on it until it breaks

"And this, THIS IS FOR ME."

Via 20th Century Fox

What is the very last spoken word said in the film?

20th Century Fox

"So long, everybody!"

Via 20th Century Fox
Only A True '90s Kid Can Get A 100% On This "Anastasia" Quiz
Some things you yearn to remember...
So maybe you're not OBSESSED with this one...or maybe you're just more of a Disney kid. Either way, you know what this means? Time for a re-watch!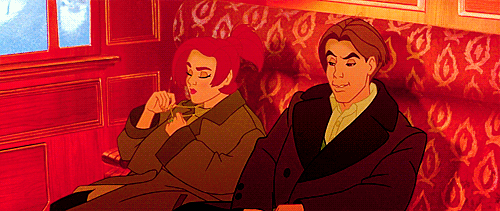 If I can learn to do it, you can learn to do it!
"Something in you knows it, so you'll pull through it!" You've seen this one a couple of times, but your memory is a little foggy, not unlike Anya's own memory!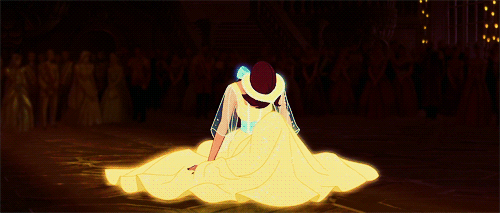 Grandma, it's me! Anastasia
Not quite a perfect match, but hey, pretty darn close! You've certainly seen this '90s staple MANY times, but there's always time for another watch! MAYBE A SING-A-LONG RE-WATCH?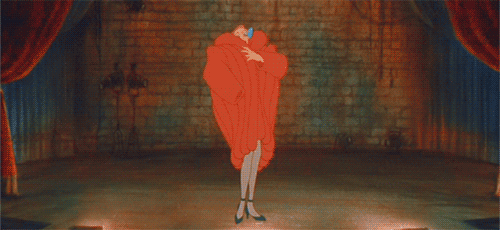 You ARE The Grand Duchess
Wow, you definitely grew up on this classic and remember every line like true royalty! Oh and, if we make it out of this, remind me to thank you.