"You" Season 2 Has A New Trailer That I Highly Suggest You Don't Watch Alone
*Spooky cover of Radiohead's "Creep" plays softly in the distance.*
So a couple of weeks ago, Netflix dropped a teaser trailer for Season 2 of its wildly popular and incredibly horrifying show, You, and it was certainly enough to make your skin crawl.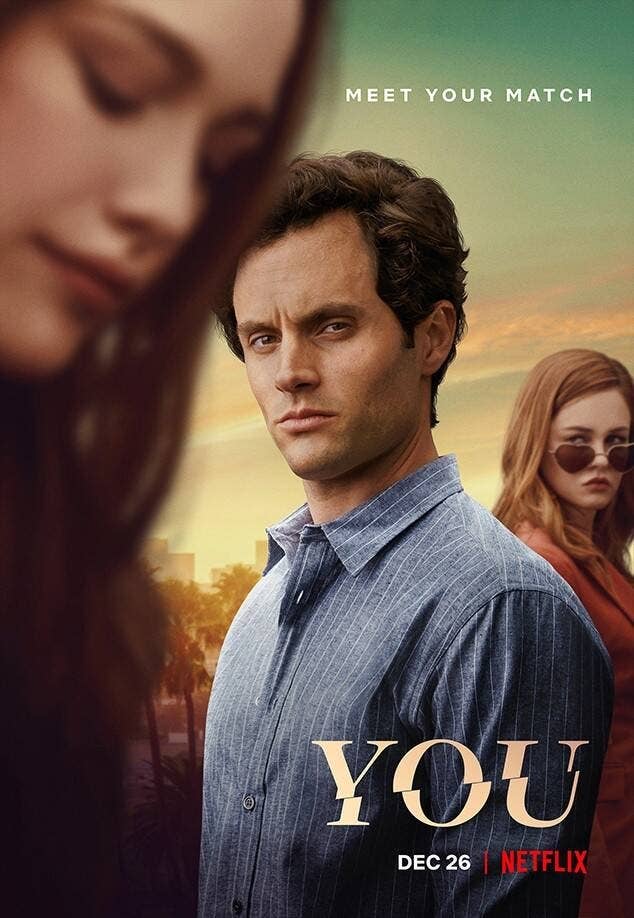 Well, this week we received a brand-new, full length trailer for the second season, and it looks like Joe (now going by the name "Will," because he's a big ol' liar, remember?) is back on his usual creepy stuff — but this time, on the west coast.
The trailer begins with a quick montage of Joe/Will and Beck's romance in Season 1 — in case you needed a recap — as if their terrifying relationship isn't burned into your brain for all eternity.
This is followed by a snippet of what appears to FINALLY be the answer to the question: How the heck is Joe's ex-girlfriend, Candace, still alive?!
Anyway, we cut to current times, and it appears that Joe/Will has moved to Los Angeles to get a "fresh start" (you know, from all the STALKING AND MURDER).
But it's not long before he finds his next obsession in the most Los Angeles way possible: Creepin' on girls at a farmers market.
Still, he can't seem to escape the (literal) blood on his hands...
...Or you know, Candace, who seems to always be around. HOW'S IT FEEL TO BE STALKED, JOE/WILL? Ya damn creep.
This trailer DEFINITELY plays more like an outright horror movie than the first teaser, and the cover of Radiohead's "Creep" playing softly in the background is an A+ touch.
But the pièce de résistance comes during the final shot, which features Joe/Will standing in front of — YOU GUESSED IT — his favorite glass torture chamber/book preservation room:
So be prepared for all kinds of paranoid nightmares once Season 2 of You ~creeps~ onto Netflix Dec. 26!