If You Understand These 17 Things, You're Probably Dating Your Best Friend
Like regular best friends, but with more butt-touching.
1.
You flow comfortably in and out of each other's friend groups because, hey, YOU ARE ACTUALLY FRIENDS, ALSO.
2.
Though sometimes you two can be "those people" in public, but in a cute AF way.
3.
Like when you forget how much information is TOO much information to share with everyone else.
4.
Anyway, doing "boring" stuff is never boring as long as you do it together.
6.
Like, you can be 110% assholes to each other, but still laugh about it at the end of the day.
7.
Because they're the first person you want to talk to when you have good news, and the last person you ever want to have bad news.
8.
Plus, you have a truly uncomfortable amount of inside jokes.
9.
And the silliest things feel like the most exciting things.
10.
Because they know how to cheer you up, even after the most terrible of days.
11.
You dislike all of the same people, so you can shit-talk them all day, every day.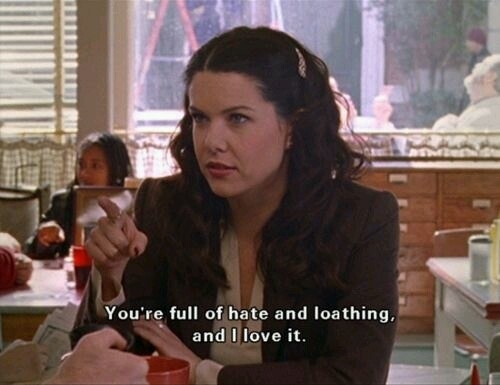 12.
And even though sometimes THEY piss you off...
13.
You can never TRULY dislike each other.
14.
And you can nerd TF out about the same things, because you share similar interests.
15.
But even when your interests are totally different, you're still there to support them in everything they do (and vice versa).
16.
Because you ALWAYS have each other's backs, no matter what.
17.
Because, at the end of the day, that idiot is YOUR idiot.