As Dec. 15, 2017 quickly approaches, the hype for The Last Jedi grows stronger.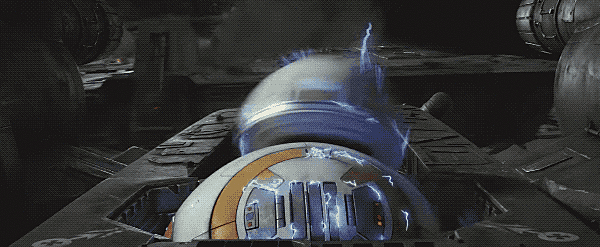 And Disney has been ~consistently sneaky~ in reference to how and when they give us new footage.

And let me just say: YOU. GUYS.

The TV spot, which is a mere 10 seconds long, still manages to instill intense excitement, while teasing a few new visuals.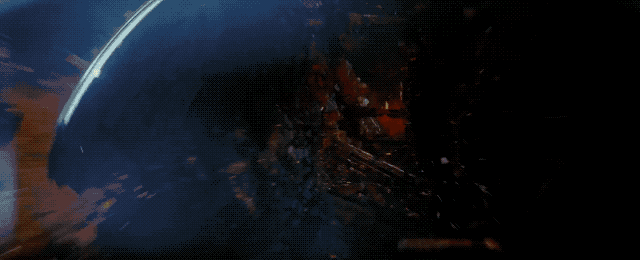 The biggest of which being that we get more Captain Phasma, who has been sorely missed.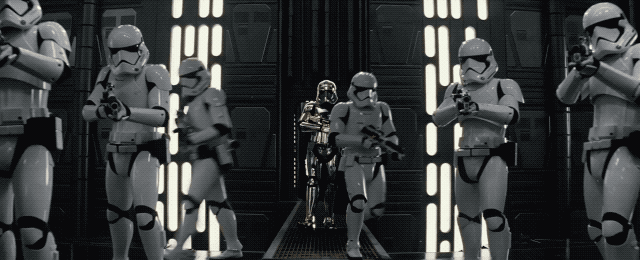 And more of my absolute favorite new buddy pairing: Chewie and this Porg (who is a star, fight me).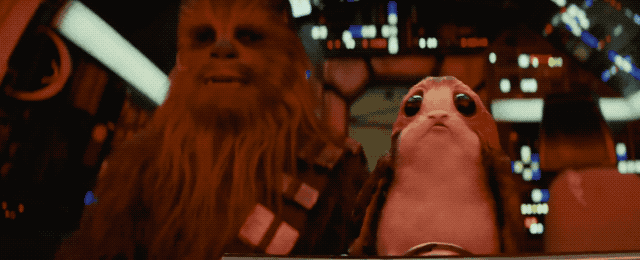 Overall, I just can't handle the wait anymore, so you'll catch me running into the first available midnight showing like: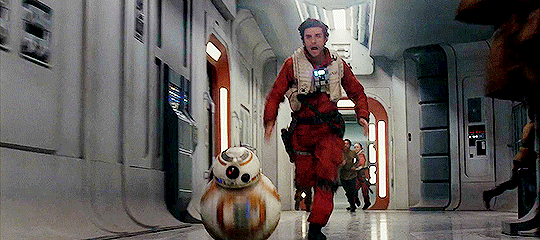 Looks like there are no comments yet.
Be the first to comment!