Colin Farrell And Nicole Kidman's New Horror Movie Has A Trailer And It's Horrifying
*deletes Ellie Goulding's "Burn" from playlist immediately*
With Halloween right around the corner*, it's around that time of year when our soul sockets get inundated with brutal imagery from upcoming horror films.
And this year we have a wide array of branded, familiar horror movies to choose from, whether it be Jigsaw or It or Leatherface.
But today we got our first look at a horror of the truly psychological kind from the writer/director who brought us the critically acclaimed films Dogtooth and The Lobster, Yorgos Lanthimos.
The film, mysteriously titled The Killing of a Sacred Deer, has very little info out about it, though it was nominated for the Palme d'Or and won Best Screenplay at the 2017 Cannes Film Festival.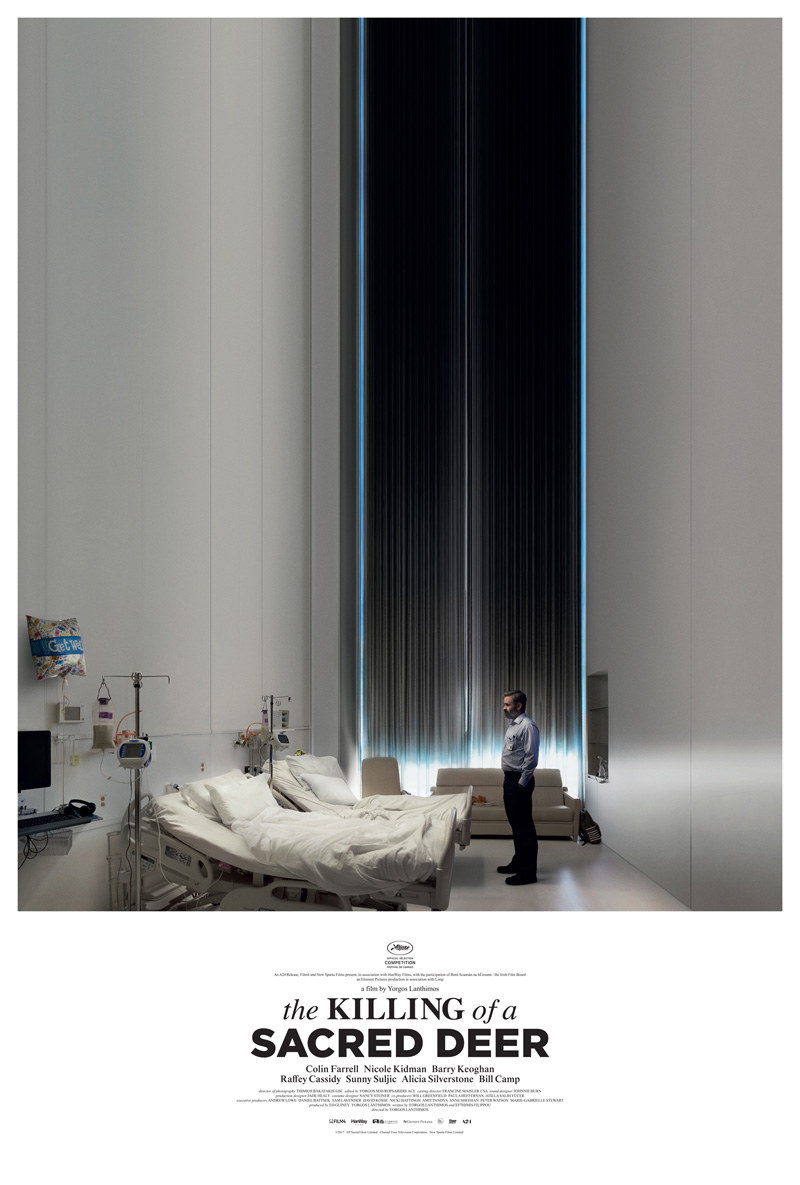 And in a time when trailers can give away a little TOO MUCH plot information, this first trailer manages to show pretty much nothing, while still giving me the willies.
The trailer shows Colin Farrell as a surgeon married to Nicole Kidman. Farrell appears to befriend a strange teenage boy played by Dunkirk's Barry Keoghan, and then SHIT STARTS TO HIT THE FAN.
The film truly looks as beautiful as it does unsettling.
The official synopsis reads: "A prominent surgeon adopts a teenager into his family, but as the teen's actions grow increasingly sinister, the doctor is forced to make a terrible decision."
The trailer creeps along at an eerie pace, with some heavy visual callbacks to Stanley Kubrick's The Shining.
The sound design alone for the course of the 1 minute and 18 seconds is CHILLING AS ALL FUCK.
So basically, if you hate a good night's rest, I can't recommend watching the full trailer highly enough.