Your best friend finds an old, creepy-looking Ouija board in their parents' attic during a party. They want you and a couple of other party goers to use it. No one has ever used one before, so you must first go over all of the rules.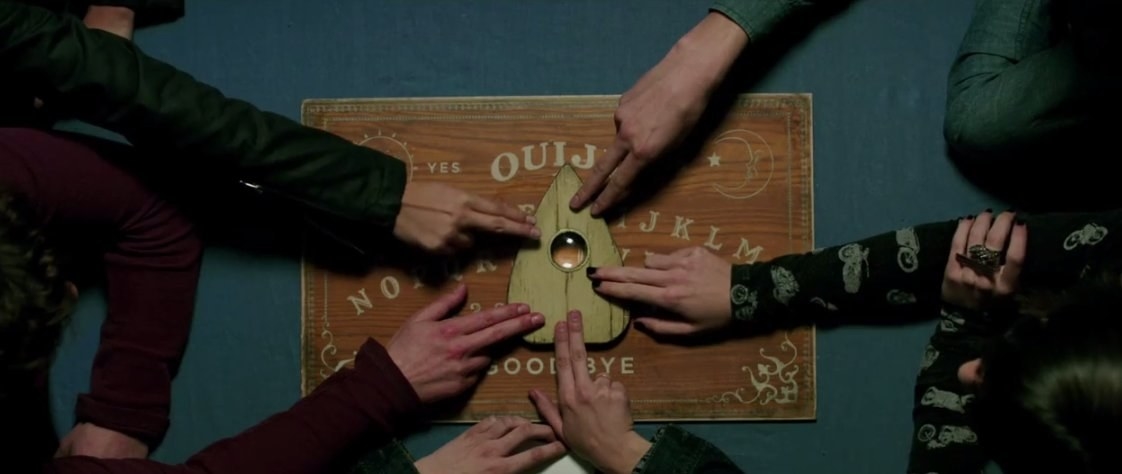 You only get 20 seconds with the rules before someone anxiously grabs them out of your hands. The rules for using the Ouija board are as follows:
No, you're not supposed to use the board in the house.

You decide as a group that it would be best to use the board outside, in the backyard.

We need to select ONE person to speak.

And, much to your horror, everyone votes for YOU to be the speaker.

Sure, it's creepy AF when the planchette immediately moves to "Yes," but the other two are BIG no-no's.

Refuse, we're not supposed to taunt the spirits.

The party goer may be down for possession, but you're not. Refuse to ask the rude question in favor of something less...dick-ish.

It's time stop using the board, NOW.

A figure "8" is the sign of an angry, vengeful spirit and you don't need that kind of negativity in your life. It's time to stop using the board immediately.

Move the planchette to "GOODBYE."

It's not JUST polite, it's necessary in order to close out the board and make sure no spirits remain in your friend's backyard (without paying rent).

NOPE. Sorry, you can't use the board alone, ever.

You pack up the board and take your friend by the hand back into her party. That's enough spooks for one night.
Looks like there are no comments yet.
Be the first to comment!