For literally decades, Star Wars fans have been saying that they wish they could eat, sleep, and breathe all things Star Wars. Well — considering the theming of their latest hotel — that statement is about to become a reality.
BuzzFeed was at Disney's D23 Expo in Anaheim this past weekend when, during the "Sneak Peek! Parks, Experiences, and Products" panel, we received an in-depth look at Walt Disney World's newest and MOST interactive hotel experience ever: Star Wars: Galactic Starcruiser.
The concept behind the incredible hotel (referred to as a "cruise," since you're ~cruisin'~ the galaxy) is that you board a brand new ship to Star Wars canon, the Halcyon, where you will enjoy a relaxing two-night stay.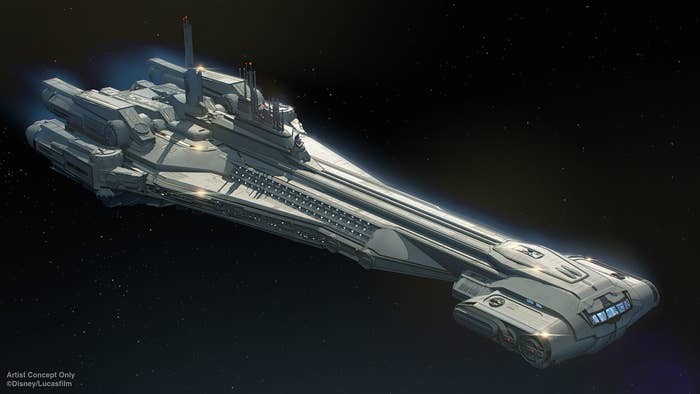 You will board the ship with the SAME group of people you exit your journey with, ensuring that all of the guests' stories will tie in seamlessly together over the course of the two days.
The adventure literally begins at check-in, where you'll board a "pod" that will "launch" you into space before attaching to the Halcyon, where you will find your room.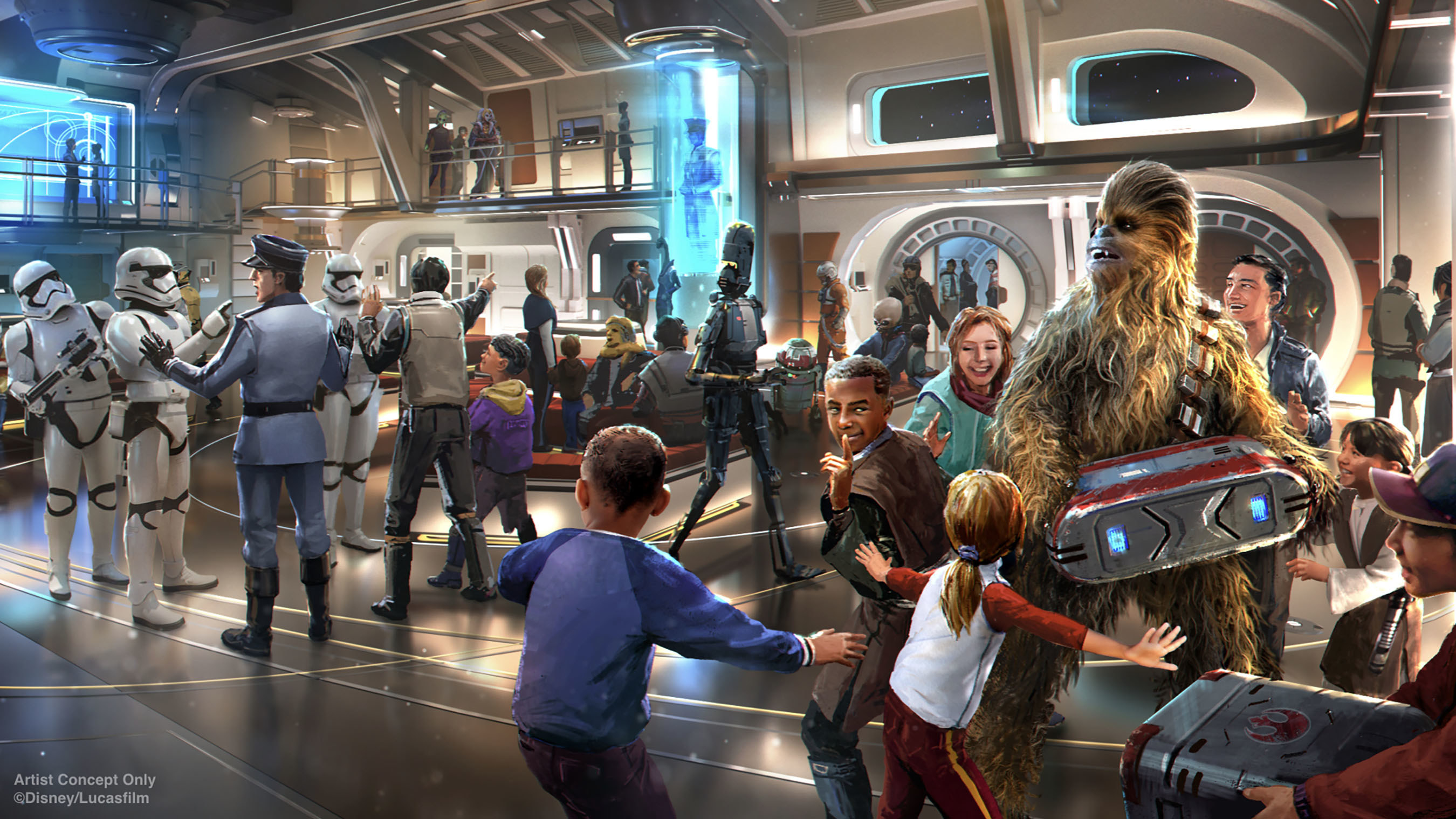 Each and every "window" on-board will feature spectacular views into outer space as you travel to your final destination, the planet of Batuu, located in Galaxy's Edge at Walt Disney World's Hollywood Studios, where you will exit and continue your own Star Wars story.
And the hotel sounds like the DEFINITION of "immersive," because every single choice you make during your two-night stay will affect the direction your own personal adventure takes.
While panel members heavily hinted at various activities, they did confirm one DREAM COME TRUE activity for fans: Lightsaber training with a remote droid, just like Luke Skywalker did!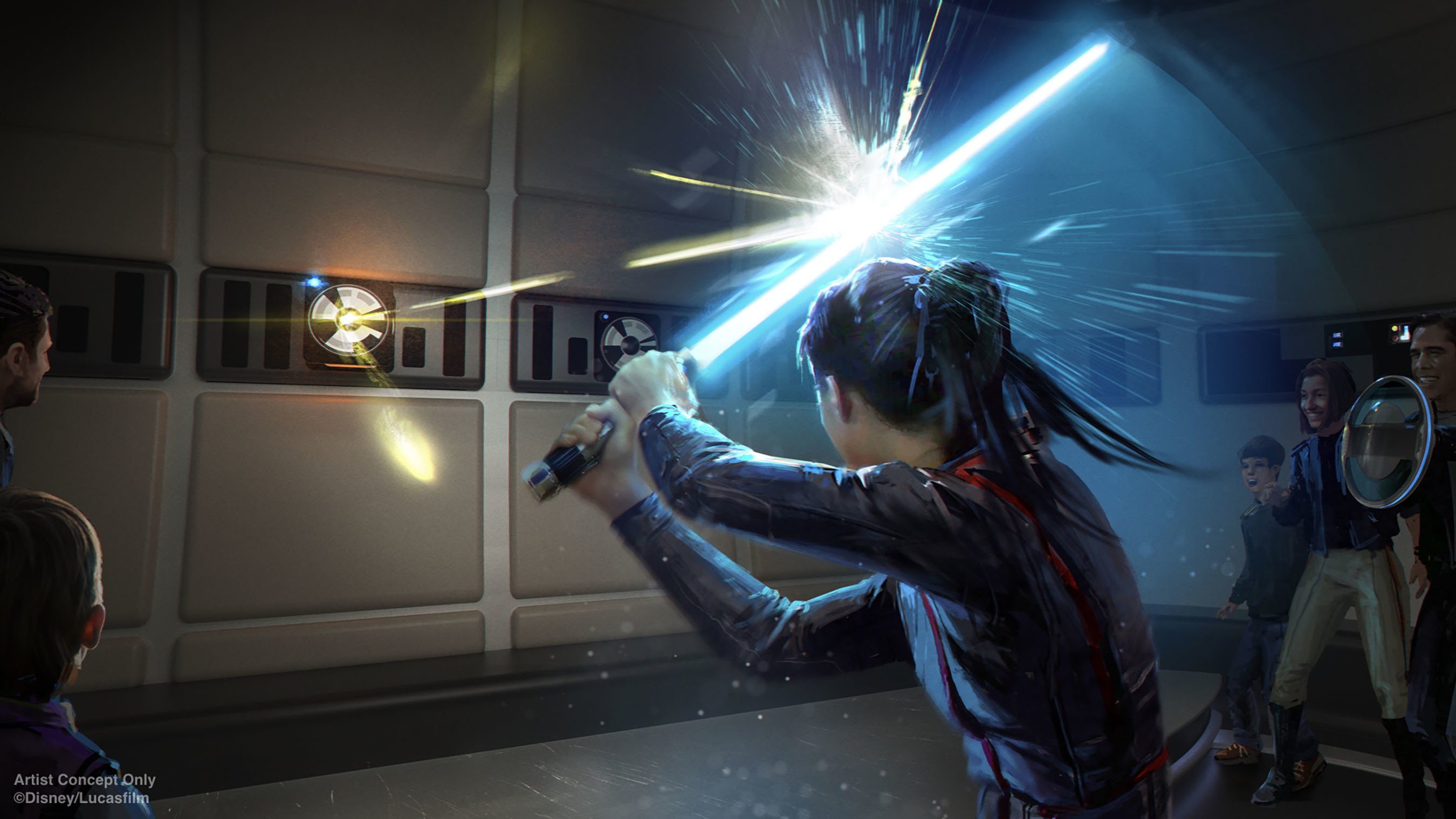 As of right now, the hotel does NOT have an estimated opening day...but you better believe that I will be there on whatever that day is. My bags? Packed. My destination? The Halcyon. The force? Strong with this one.