Stan Lee's Cameo In "Captain Marvel" Was The Most Meta Cameo Of All Time
"Trust me, true believer."
After what feels like centuries of anticipation, Captain Marvel is officially in theaters and it's truly MARVELOUS.
But one big question fans had before the film was released was how Marvel Studios would handle the passing of icon and creator Stan Lee, and if his much-beloved cameos in the films would continue.
Well, the answer to that is OF COURSE he had a cameo...and now we have to delve into light spoiler talk. WARNING: If you'd like to avoid any spoilers for Captain Marvel, please click away now!
The cameo occurs during a high-speed chase sequence in which Captain Marvel is looking for a Skrull, a creature capable of shape-shifting into anything, who has hidden himself on a train.
While walking cautiously through the train car, Captain Marvel stops in front of Lee who, for the first time in the Marvel Cinematic Universe, is playing HIMSELF.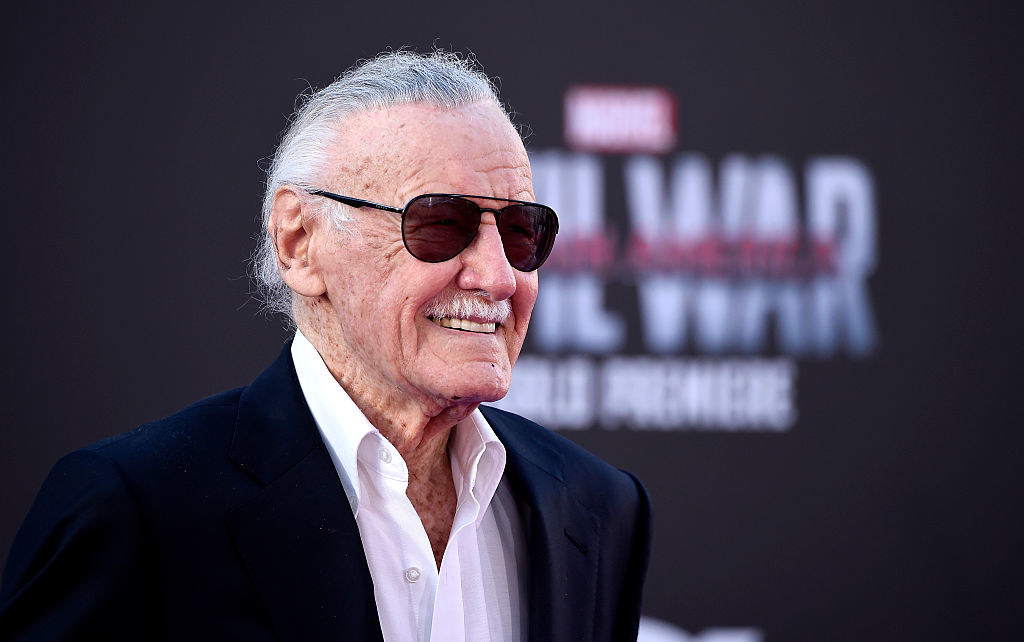 He's simply sitting on the train, running through his lines for the ICONIC Kevin Smith film Mallrats (a film where he ALSO appears as himself, long before his MCU cameos were a thing). Captain Marvel smiles knowingly at him, then continues down the train car. It's freakin' beautiful.
And, if you thought that movie lover and comic book nerd king Kevin Smith had nothing to say about this sweet nod to his film, then YOU KNOW NOTHING ABOUT KEVIN SMITH. He wrote a heartfelt Instagram post about the reference shortly after seeing the film:
"Just saw Captain Marvel. I am a blubbering mess. After a lifetime spent referencing the movies, the movies just referenced me," Smith wrote in the caption of the photo.
So, basically, this means that now BOTH Stan Lee the person AND Kevin Smith's film Mallrats exist in the Marvel Cinematic Universe forever, which led Smith to ask the ultimate fan question: "If I'm now part of the Marvel Universe, I have only one question: Did I survive 'The Snap?'"
So yeah, there you have it. Long live the king of all nerds and "excelsior" forever.