In case you missed it, this weekend Stranger Things' David Harbour and his positively yolked arms hosted Saturday Night Live, and it was a pretty darn great episode.
While there were plenty of great moments — including the return of Pete Davidson — the standout sketch of the night was, easily, the painstakingly accurate parody of Joker, which showcased the dark origin story we never knew we needed(?)...that of Oscar the Grouch from Sesame Street:
Not unlike his inspiration — Arthur Fleck/Joker (played in the actual film by Joaquin Phoenix, who, ironically, DESERVES an Oscar) — Oscar (Harbour) is a simple man who loves him some garbage.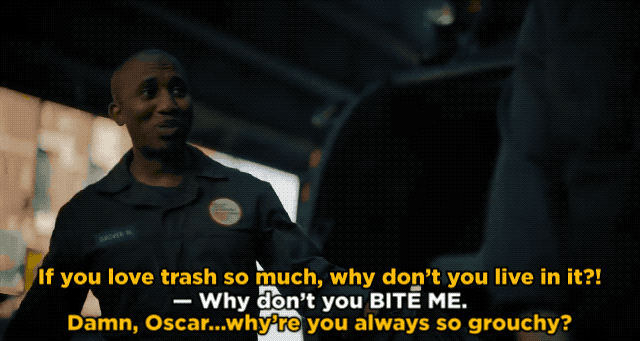 But he lives in a cruel and unforgiving world — aka an unrecognizably darker version of Sesame Street — that just flat-out refuses to understand the sheer joy trash gives him.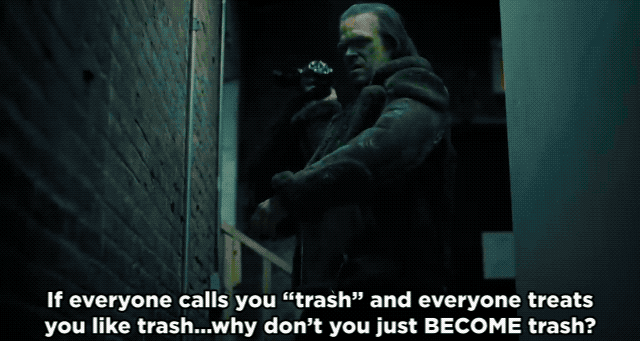 And all of the residents of Sesame Street are represented in their own ridiculous, Joker style, including Snuffleupagus — who is a pimp in this alternate universe:
We have Ernie and Bert — the former of whom is willing to literally DIE for his rubber duckie:
There are also some fantastic blink-and-you'll-miss-them character inclusions, like Grover — who's Oscar's coworker:
Still, the absolute BEST part of the sketch is how closely they managed to get all the shots to match the original trailer...like, whoever conceptualized this deserves a raise TODAY.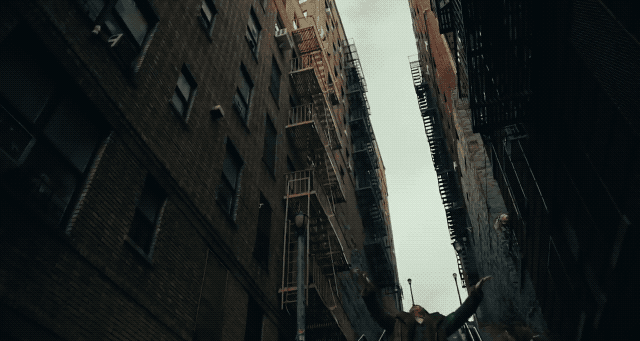 So yeah, there ya have it. It's perfect and I've watched it approximately eight thousand times (not including all of the times I watched it for this post). Just for funsies, who's a character that YOU think would have the best, most ridiculous-yet-kind-of-perfect Joker-style reboot? Share in the comments!