For those not ~in the know~, Silverman and Kimmel dated for seven years from 2002 to 2009.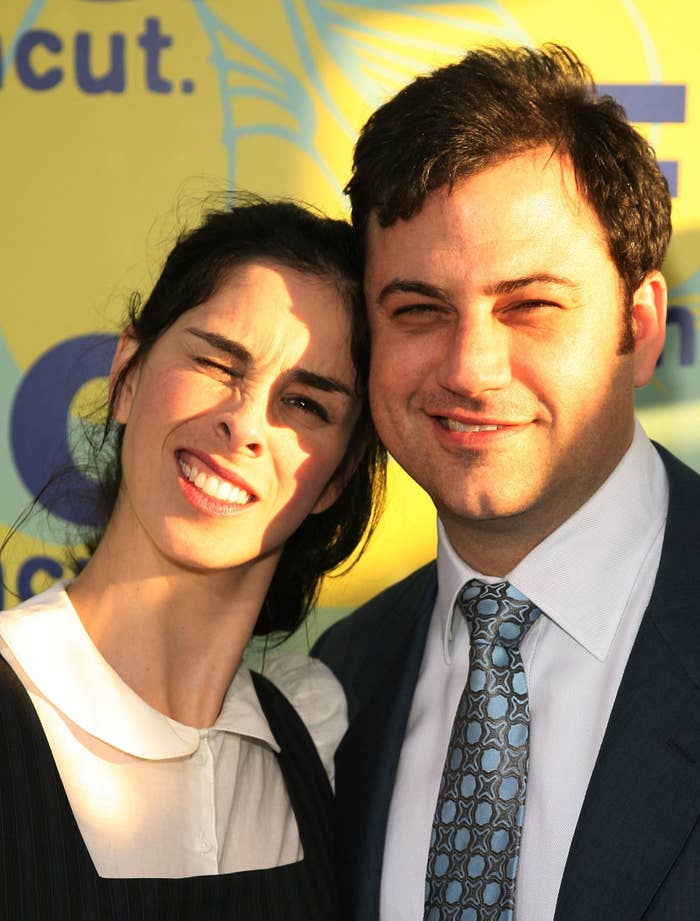 However, the two remain incredibly friendly in situations that would have the rest of us CRINGING.
For instance, when Kimmel (who's been happily married for five years now) asked about Silverman's love life, she immediately began outing their "tryst."
Then, after praising his "cute, bright, funny, blonde" wife, she gave maybe the most RELATABLE complaint about an ex ever: That their new partner is getting a far better deal than they did.
The audience (and Kimmel) LOVED the friendly jab, but you can even see her mouth what looks like "Sorry" to Kimmel while the audience applauds. PRECIOUS.
And it turns out Silverman is all around the best ex-girlfriend ever, because she ALSO remains in good graces with her most recent ex, actor Michael Sheen.
She stated that this skill is due to her ability to no longer see her exes as "sexual beings," which...well, Kimmel's face says it all, TBH:
In short, I've never needed an anti-romantic comedy starring two friendly exes going on a whirlwind adventure more than I do right now. Someone please write it for me, k thanks.
CORRECTION
Silverman recently broke up with actor Michael Sheen. An earlier version of this post misidentified him as Martin Sheen.