So, I'm pretty sure I'm in love with Saoirse Ronan.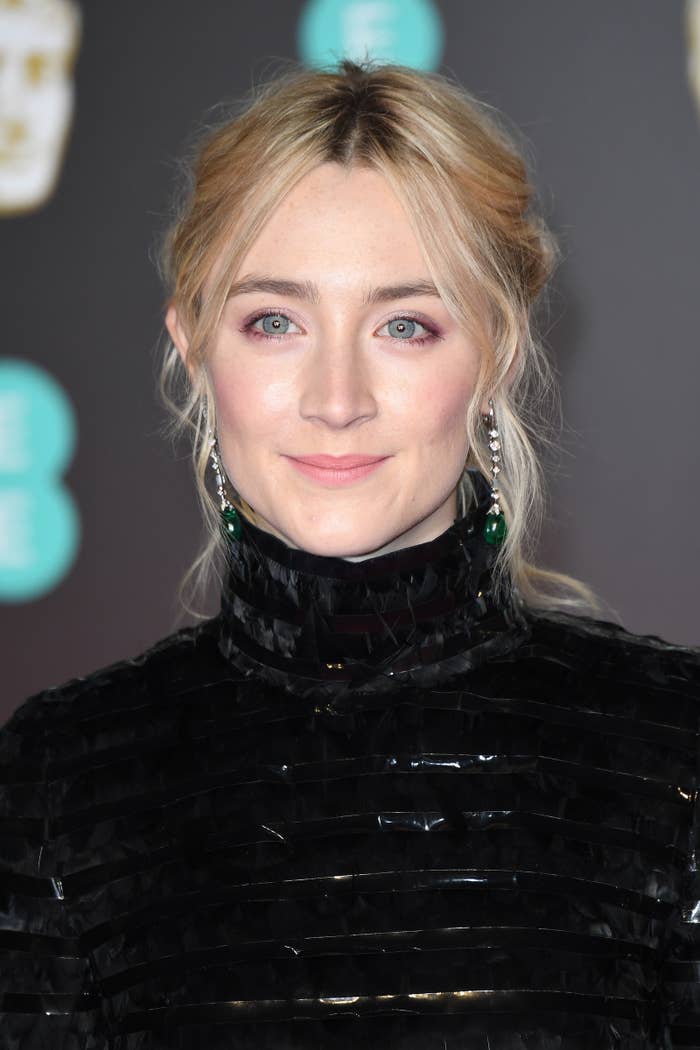 She's incredibly talented, genuinely relatable, and just plain adorable all around.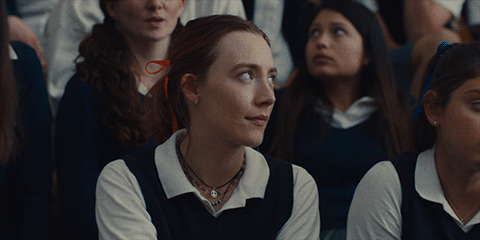 And she continued to win my heart when she stopped by Jimmy Kimmel Live! this past week, and fully admitted that she told her Lady Bird co-star Timothée Chalamet to get a fake I.D.
Since Timothée had just been on the show the night before, Jimmy simply asked Saoirse if his claim about the fake ID was true, which she coyly ~denied.~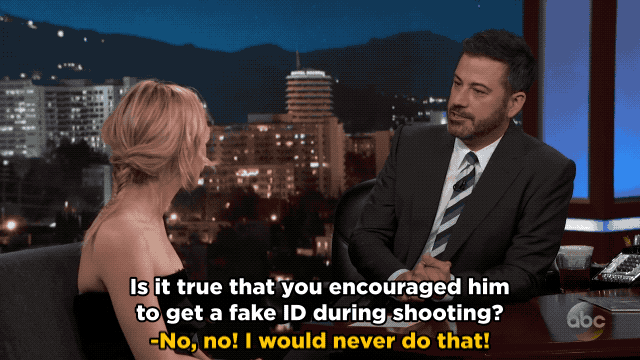 This lead her to explain that she's from Ireland, where the legal drinking age is 18, which made working in America weird.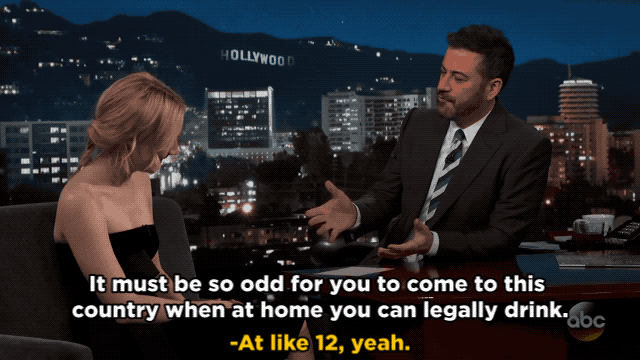 So, when she was 19, she decided to try out the whole "fake ID" thing, though she did state in the interview that she DOES NOT recommend it.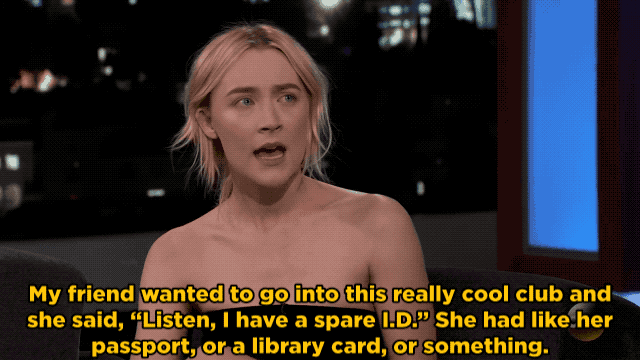 Because it's so stressful that she ended up entirely overthinking the situation.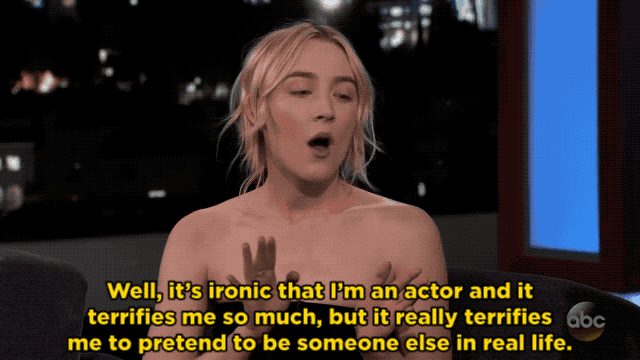 And developing an entire second life around "Rose," her new fake identity.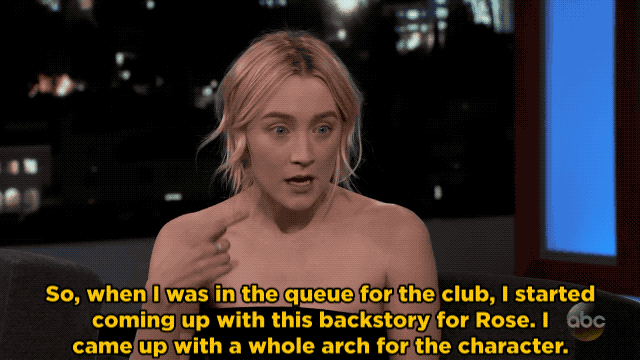 Which, of course, the bouncer could've given two craps about, because he just let her in without even looking at it.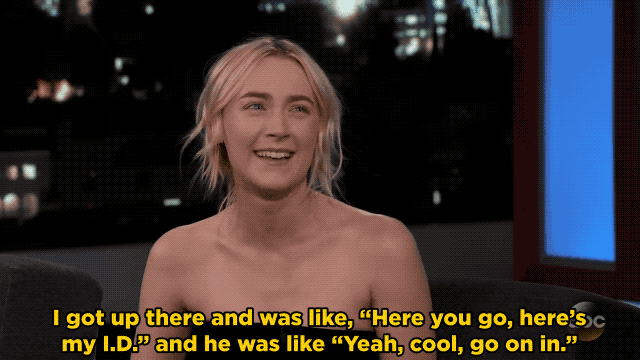 Saoirse, you are perfect, I love you, never change.