If you don't know who Regé-Jean Page is by now, I have to assume you're the neighbor of SpongeBob SquarePants, Patrick Star — because you're living under a rock.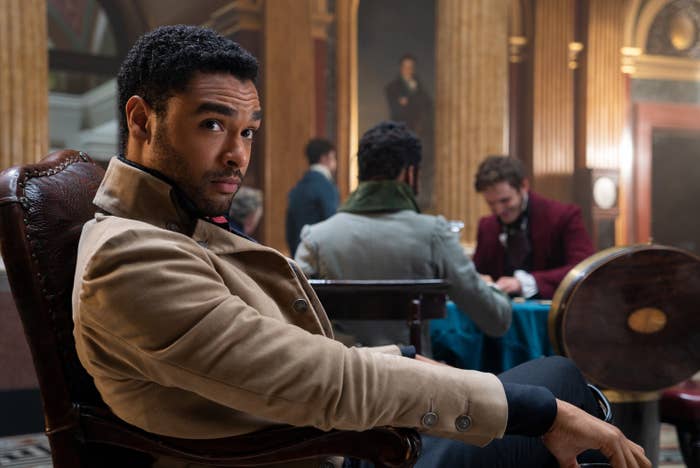 Still, I'll humor you: Regé-Jean Page is the breakout star of Netflix's Bridgerton series whose impossible good looks are only rivaled by his incredible talent. Like, just LOOK at this smile, would you?!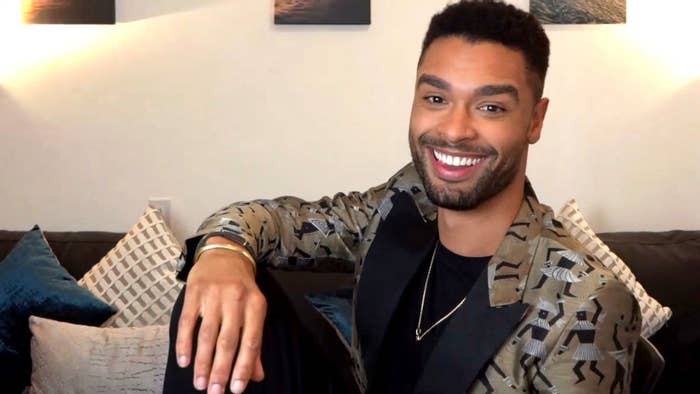 And this week, Regé sat down with The Crown star Emma Corrin for Variety's Actors on Actors series, where he opened up about how he felt while auditioning for his breakout role of Simon Basset, and how he believes Bridgerton actually has a lot more to say about masculinity than it might appear:
"I was like, 'OK, cool. It's a period drama. It's Jane Austen-esque. Why are we doing this now? What does it have to contribute?'" Regé said in reference to how he felt when first reading the script.
"We have a couple hundred years between Jane Austen and where we're at now, which means we've got like five or six waves of feminism since. And so, in carrying the torch, we need to make some ground with it."
"Because Simon's an archetype that already exists," he continued. "He's Darcy. He's Heathcliff. He's a tall, dark, brooding, emotionally stunted man."
Emma then noted that she viewed Simon's journey on the show as one of "unpacking masculinity," to which Regé heartily agreed.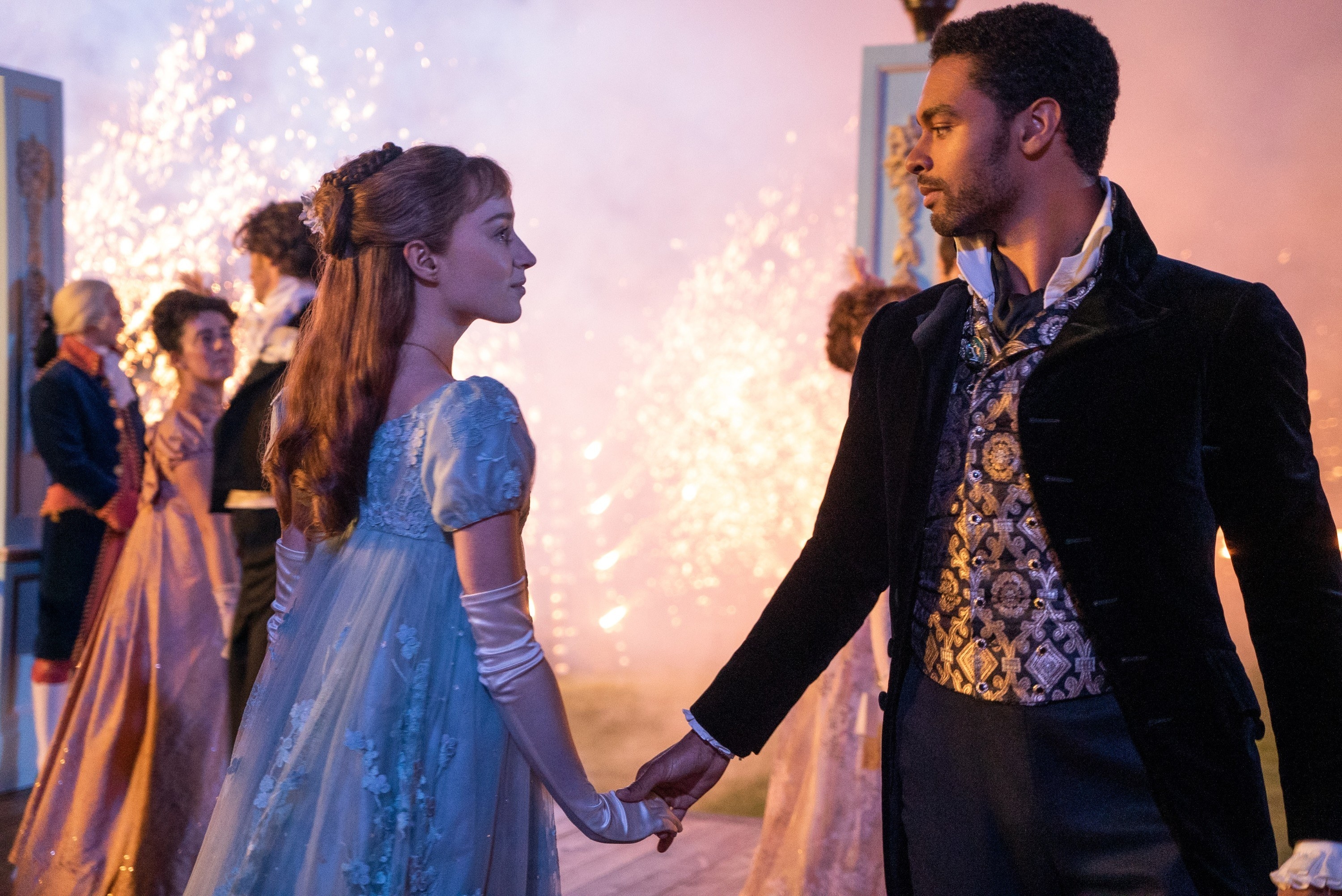 "Yeah, and the idea of romantic heroes...when you say the word 'hero,' it implies it's someone you look up to," he said. "We talk a lot with Bridgerton about it being female-centric, but also, what are men looking up to?"
He then finalized his point by making a delightful McDonald's-themed analogy, saying: "What am I doing with this icon of masculinity? What's making this meal actually worth eating? I think of Bridgerton as a Happy Meal, but with secret vitamins put in there. It's like a secretly healthy, organic burger."
Still — to continue his analogy — it appears our "Happy Meal" is going to be a little less happy for Season 2, since Regé's character will not be appearing on the new season!