1.
Ashton Kutcher revealed that he said "I love you" to Mila Kunis for the first time with a little help from tequila and a Kenny Chesney song.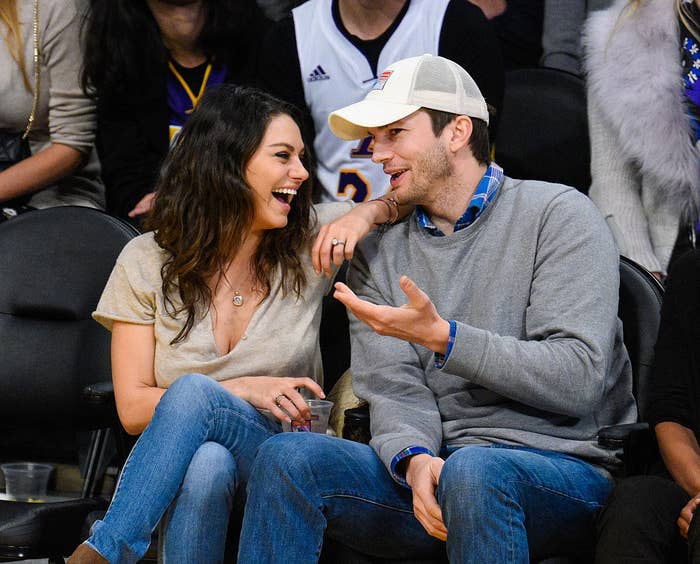 "The first time I told my wife that I loved her was while listening to 'You and Tequila,'" Ashton said. "I might have had a little too much tequila. I showed up drunk at her house, at like 2 in the morning, and I just started screaming, 'You and tequila make me crazy!' And I told her I love her."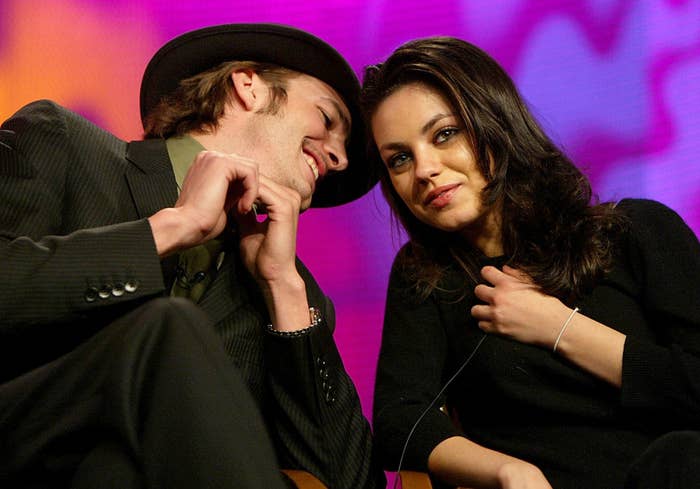 "She said, 'Don't say it if you don't mean it. Are you gonna love me in the morning when you wake up from this hangover?'" he finished. "I woke up the next morning and said, 'I still love you.'"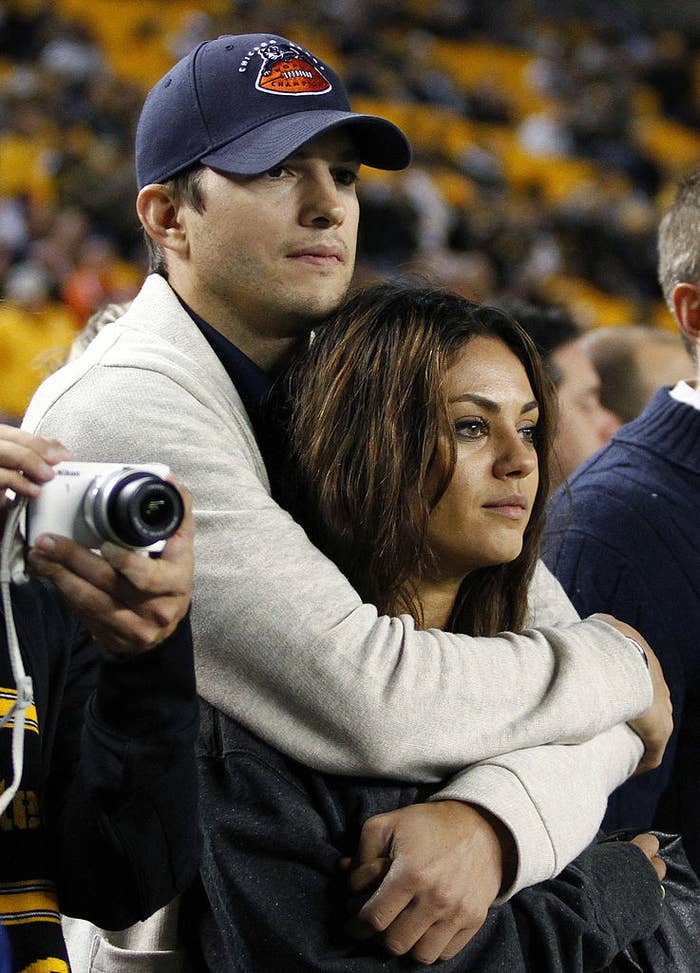 2.
And Dax Shepard revealed that Kristen Bell regularly misses the toilet bowl when tossing her toilet paper in, usually leaving it balancing on the seat instead — which Dax claims happens "four, five days a week."
In one such video (because, yes, there are multiple), Dax shows a piece of toilet paper caught on the seat, saying, "Well, fucking well, what do we have here? It's neither in there," pointing to the toilet bowl, "and it's certainly not in there," pointing to the trash can. "What kind of animal would do that?"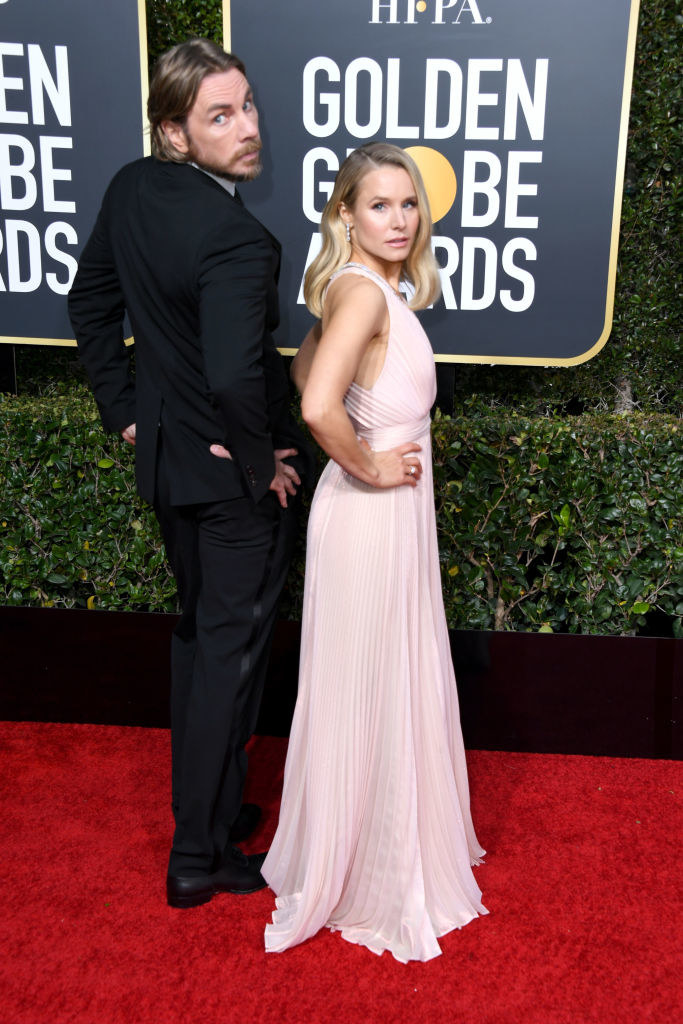 When confronted on camera, Kristen says, "I didn't do it on purpose!" She later wrote in an Instagram story, "I never could have played pro ball."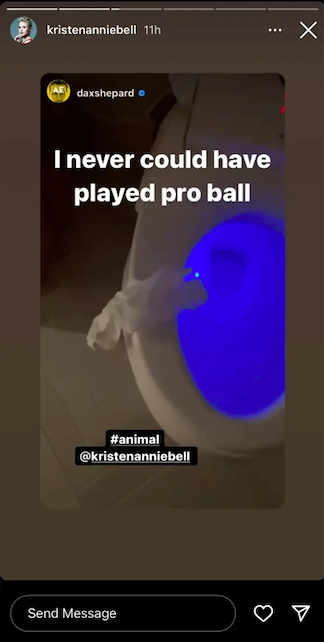 3.
Hey, while we're talking about toilets, we might as well stay on the subject: Meghan Trainor once revealed that she and husband Daryl Sabara have toilets next to each other in their house. No, I mean, like, directly next to each other.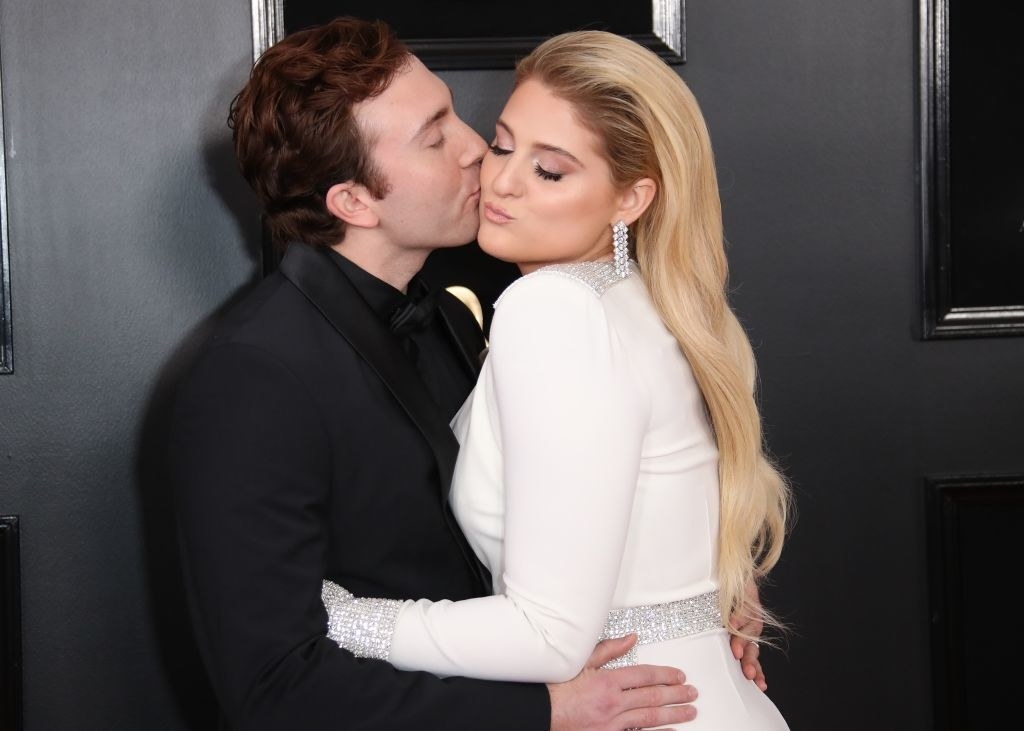 "We just got a new house and we did construction," she said. "Nobody knows this, but in our bathroom, there was one toilet, and a lot of time in the middle of the night when we're with the baby, we've got to pee at the same time. So I was like, 'Can we please have two toilets next to each other?'"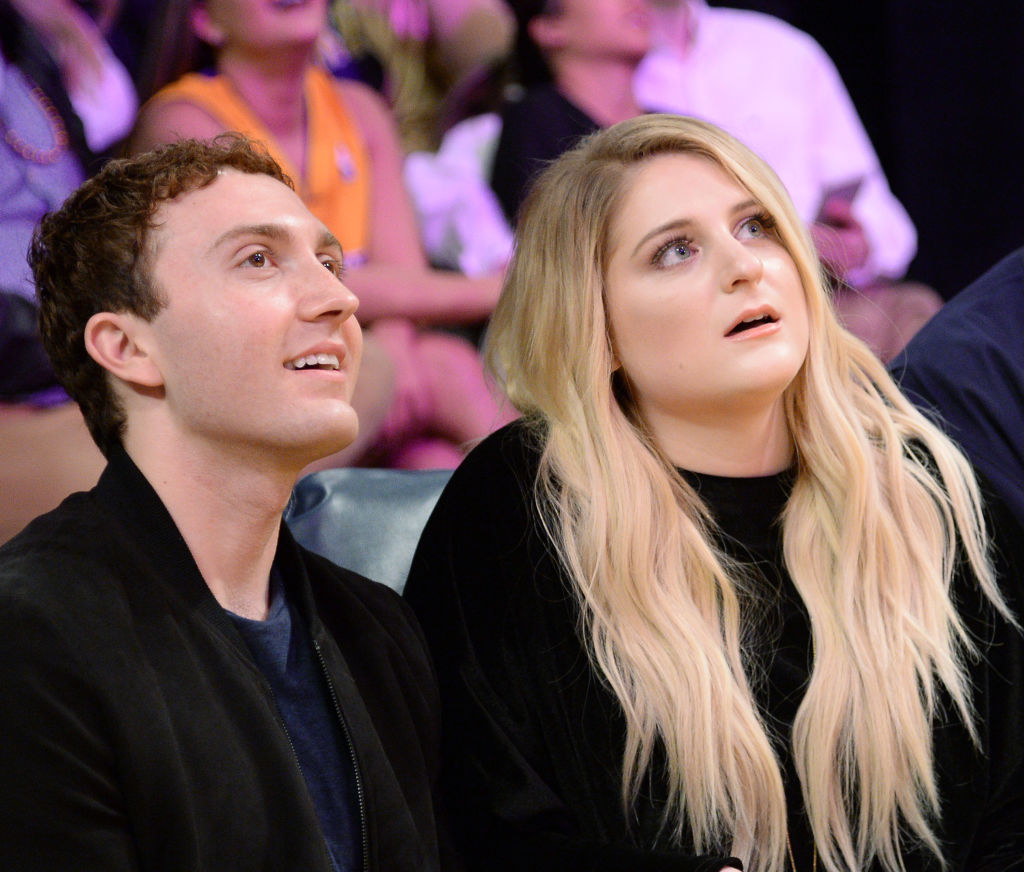 She admitted, "And we've only pooped together twice. We pee at the same time a lot."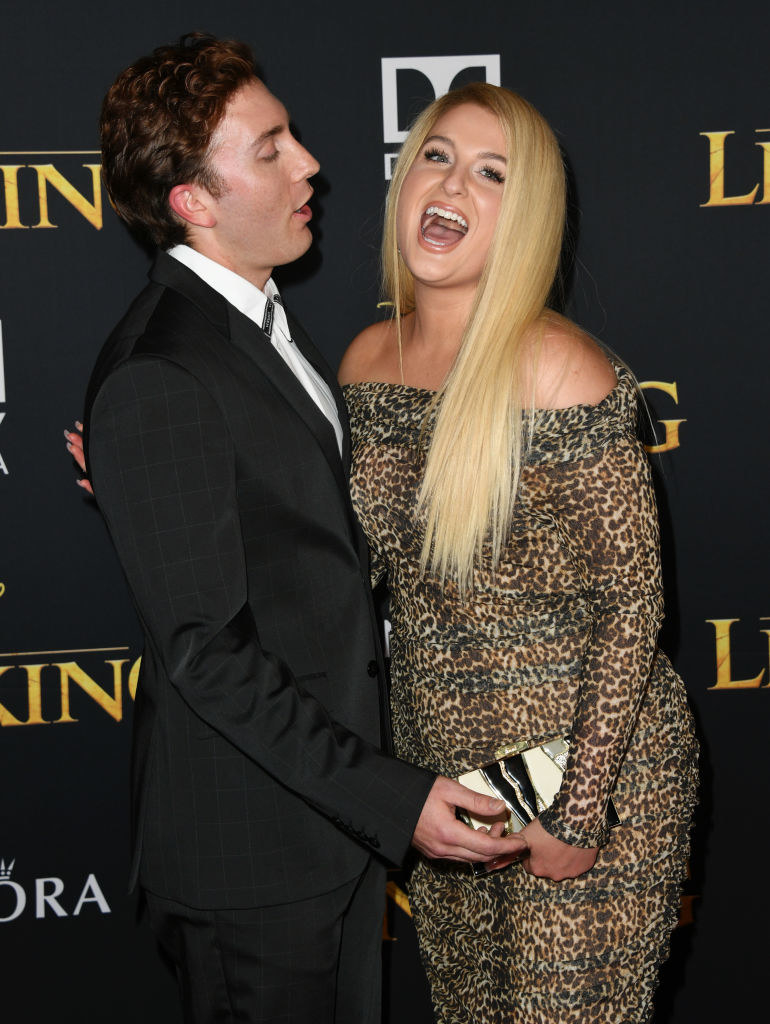 When asked by Seth Meyers — who, at the time, was expecting his first child with his wife — about how to act in the delivery room, Ryan said that he "jammed a little Marvin Gaye's 'Let's Get It On'" in an attempt to make her laugh, though that wasn't the result.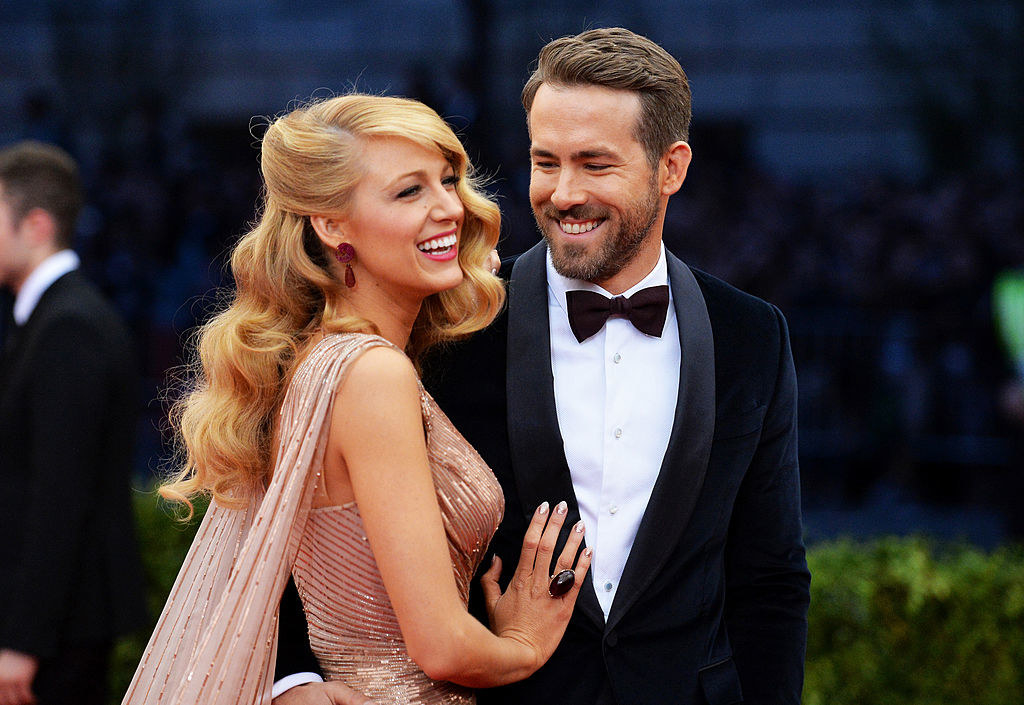 "It was like steak knives came out of her eyes. She was like, 'Are you [bleeped] kidding me right now?'" he recalled, going on to say, "But she was a mercenary; I think I just caught her in the middle of a contraction. She was pretty much making jokes the entire time."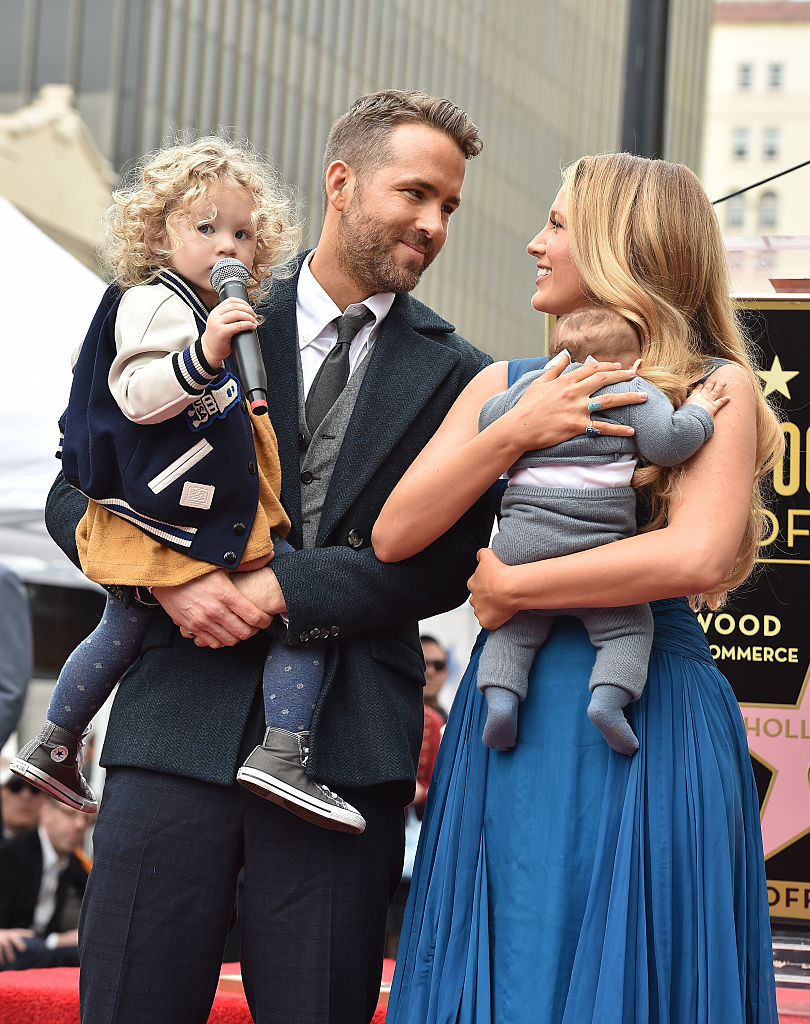 5.
During Vanity Fair's lie detector test, Chrissy Teigen revealed that the couple does, in fact, have a prenup when she asked her husband, John Legend, if he ever would have married her without one.
"I think prenups are a good thing to do," John said before joking, "I actually wish I knew you were going to be so successful. I would have rewritten the prenup a little bit. You're a lot richer than I thought you'd be."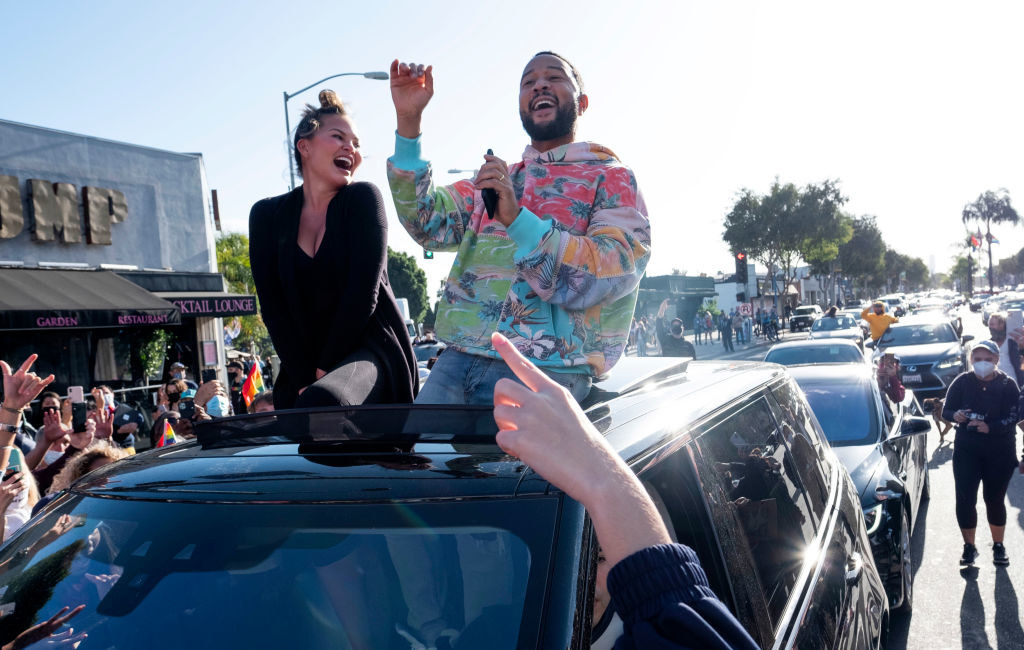 To which Chrissy responded, "If you touch ... even one of my monies..."
"Well, she was actually going out of town to film a movie, and this was really new in our relationship," MGK said of the reason for the unique gift. "I didn't have a passport, either, so she was going out to Bulgaria, and so I was kinda freaking out, like, 'You're gonna leave and I can't even come see you.'"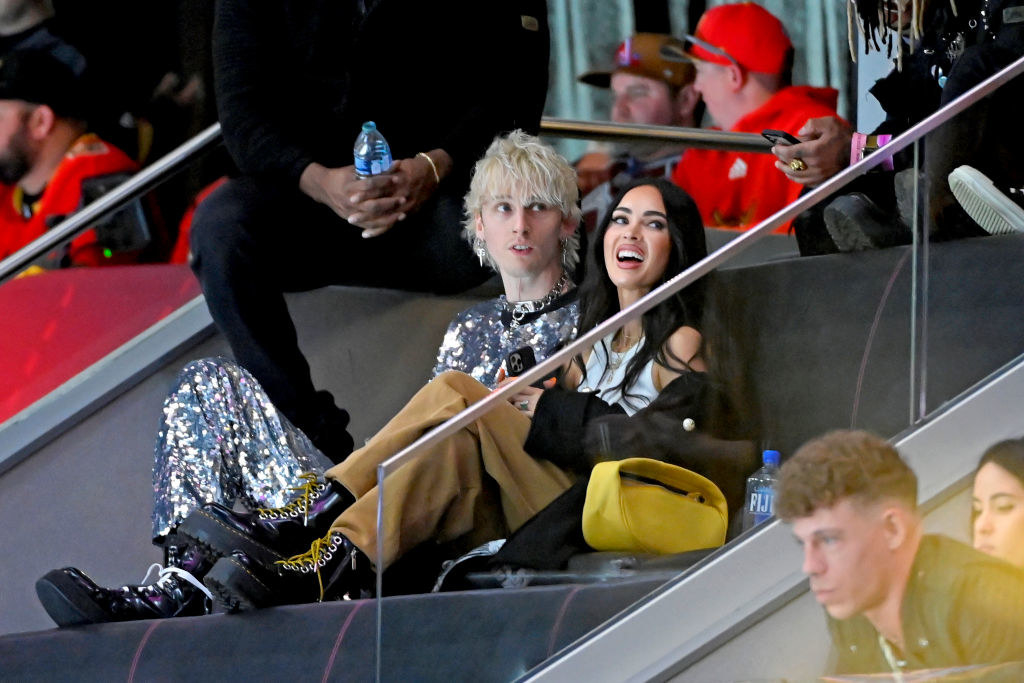 MGK finished, "I mean, some people give a handkerchief to their partner. She gave me her DNA."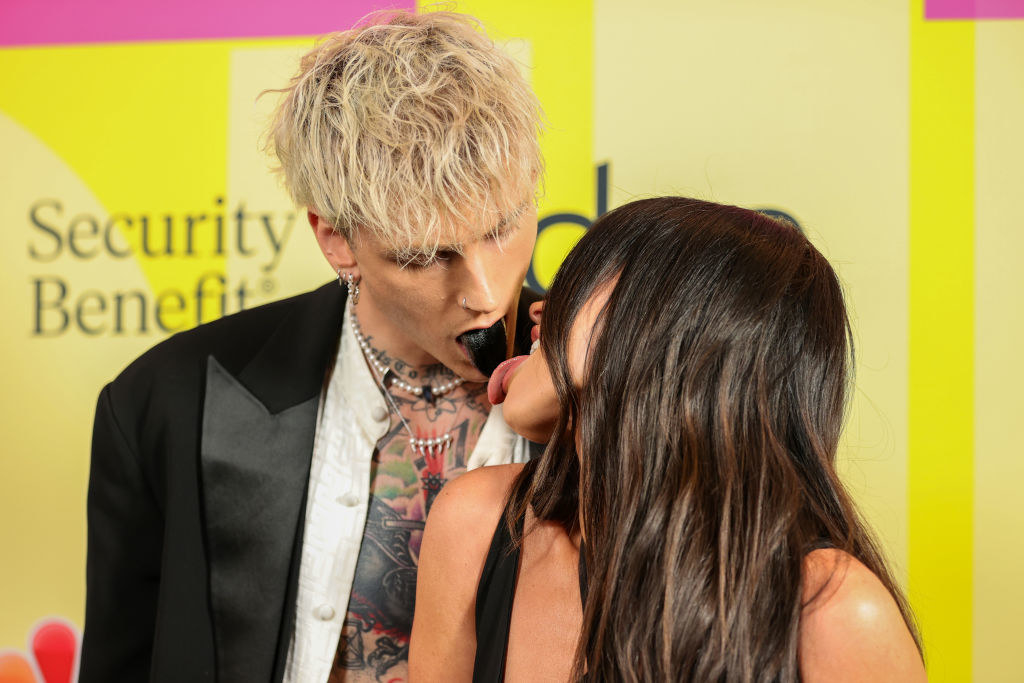 7.
And Will Smith revealed that he and Jada Pinkett Smith have an open marriage, which is not uncommon in Jada's family.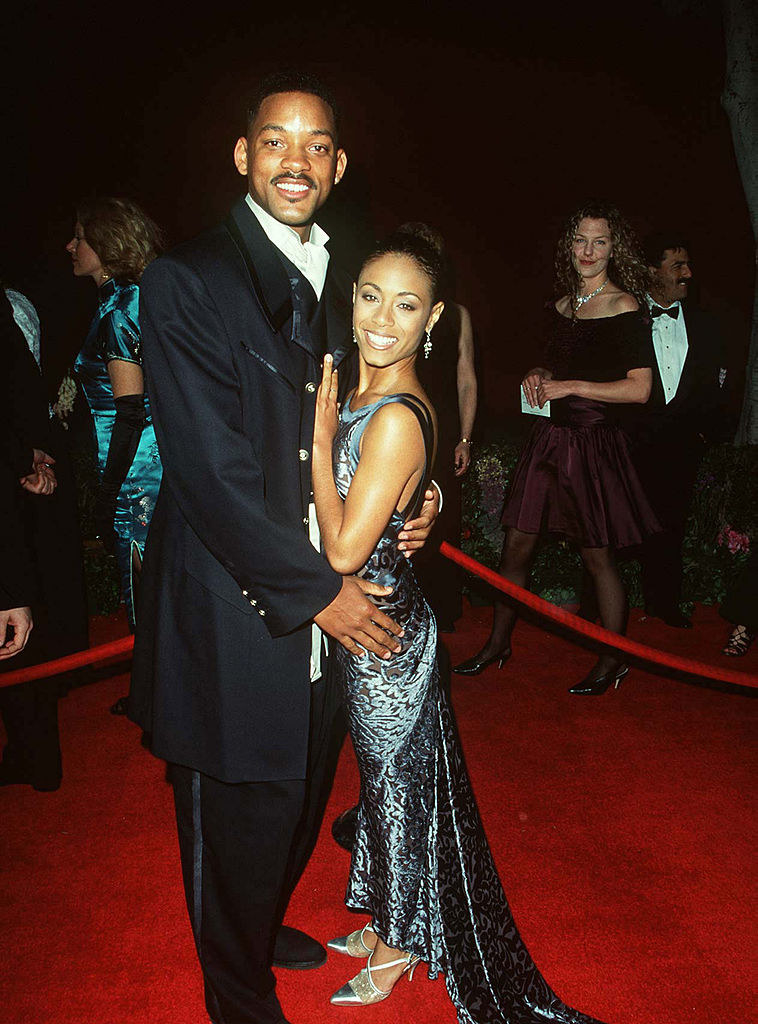 "Jada never believed in conventional marriage … Jada had family members that had an unconventional relationship. So she grew up in a way that was very different than how I grew up," Will said.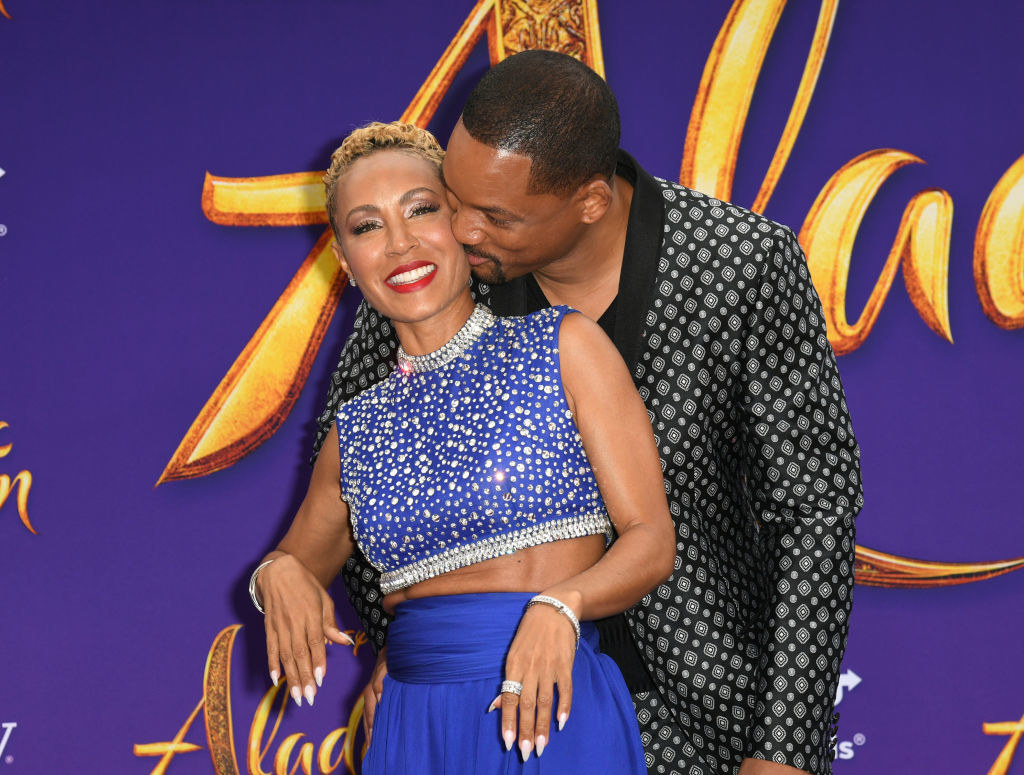 "There were significant endless discussions about, what is relational perfection? What is the perfect way to interact as a couple? And for the large part of our relationship, monogamy was what we chose, not thinking of monogamy as the only relational perfection," he said. "We have given each other trust and freedom, with the belief that everybody has to find their own way. And marriage for us can't be a prison. And I don't suggest our road for anybody. ... But ... the freedoms that we've given one another and the unconditional support, to me, is the highest definition of love."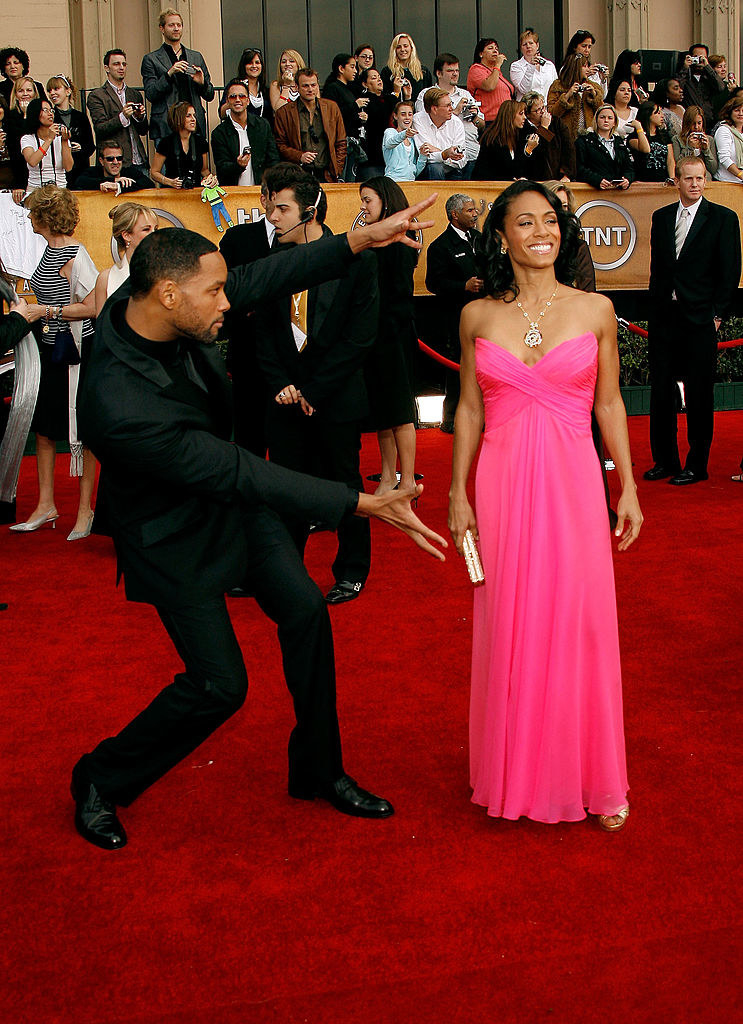 8.
Kourtney Kardashian revealed that, while she and husband Travis Barker have been married for several months as of now, they don't currently live together.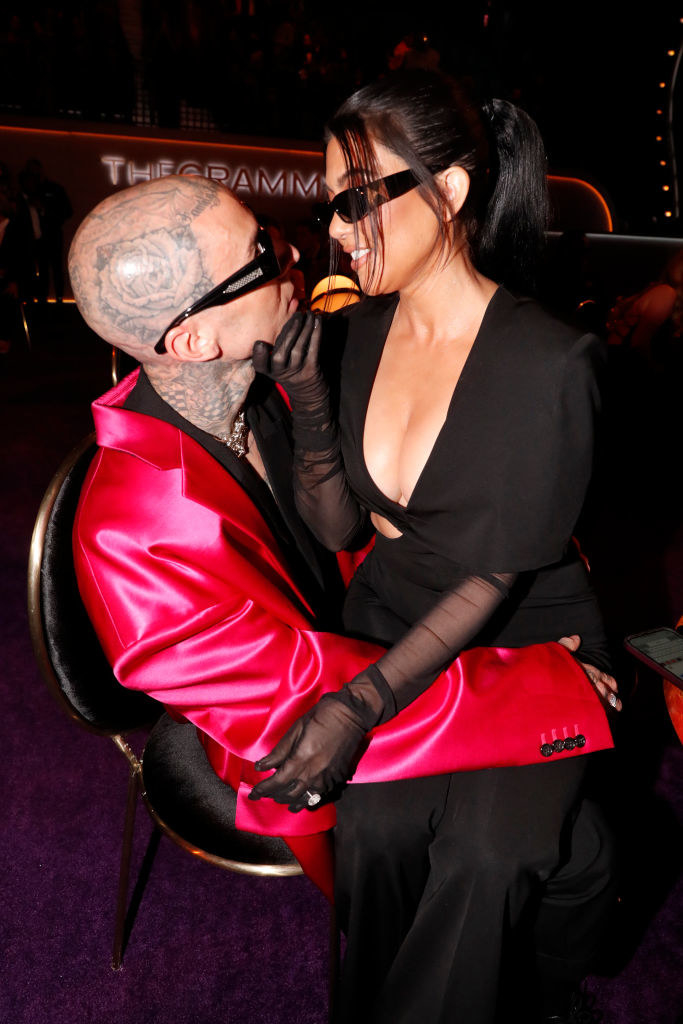 "I think we're in the place where we're figuring out how to blend our households and our kids. We're getting those things in place. We do family dinner every Sunday night with all the kids at his house," Kourtney said.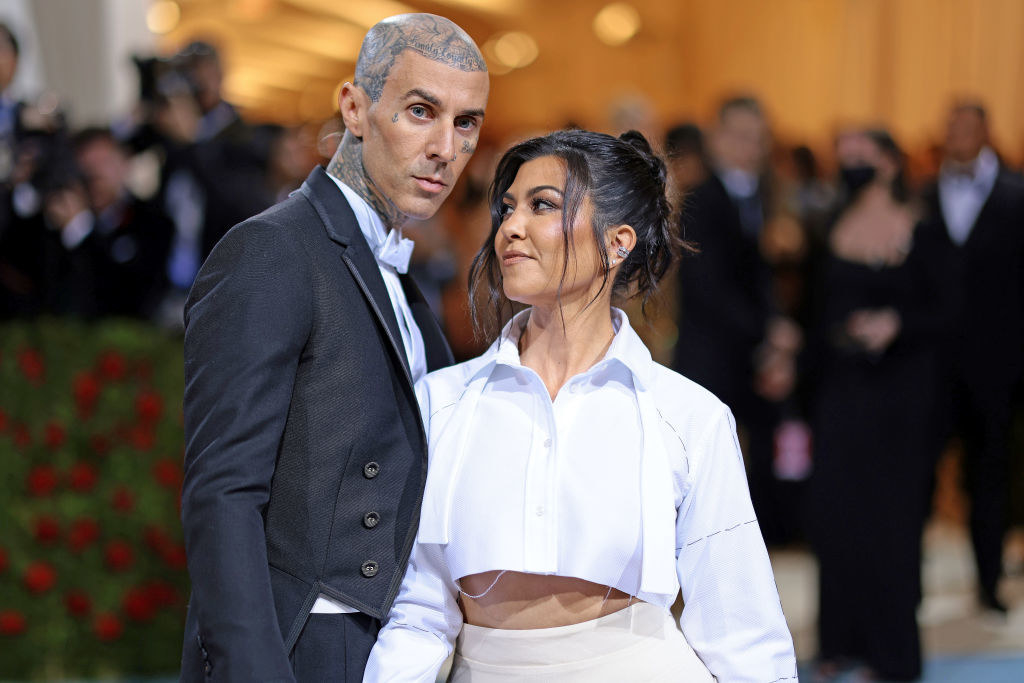 "We want our kids to also feel really comfortable, and they have both lived in their homes their whole lives, for the most part, and they each have their rooms," she said, noting that in the meantime, the couple live just "a block away" from each other.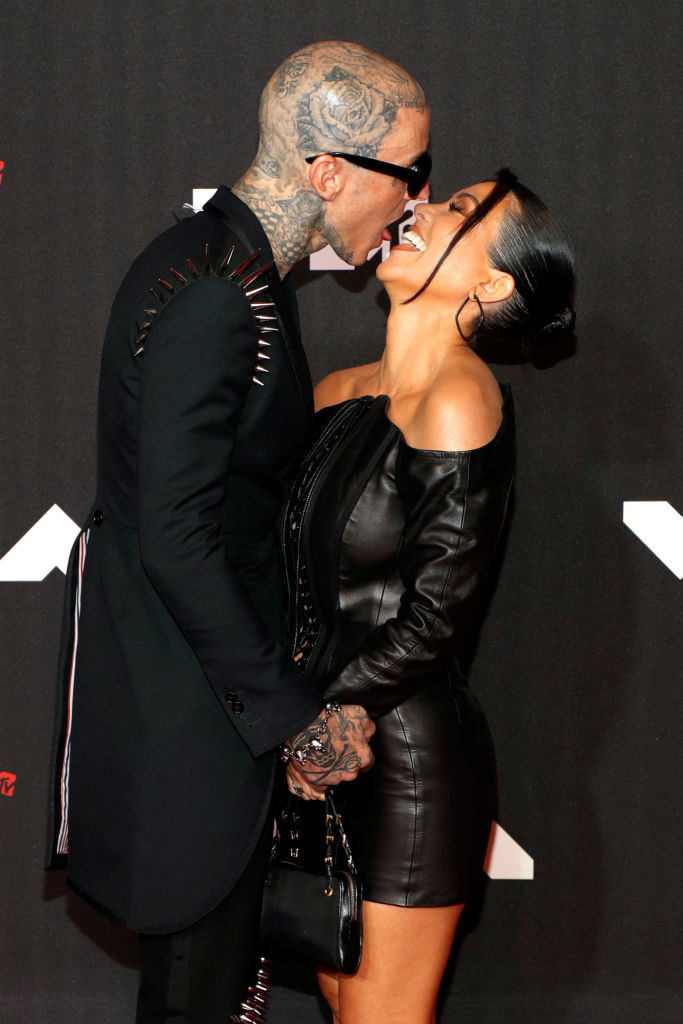 9.
Zendaya revealed that, because of how the Spider-Man suit goes on Tom Holland — that is, all in one piece, with no zippers or quick way to get out — she often worries about what will happen to him if he has to vomit.
"I always have this fear that if he's working really hard or something's happening — if he had to throw up, per se — how's he going to get it out?" she asked. "This is a genuine concern! Sometimes when I look at him, I get a little scared ... it just stresses me out!"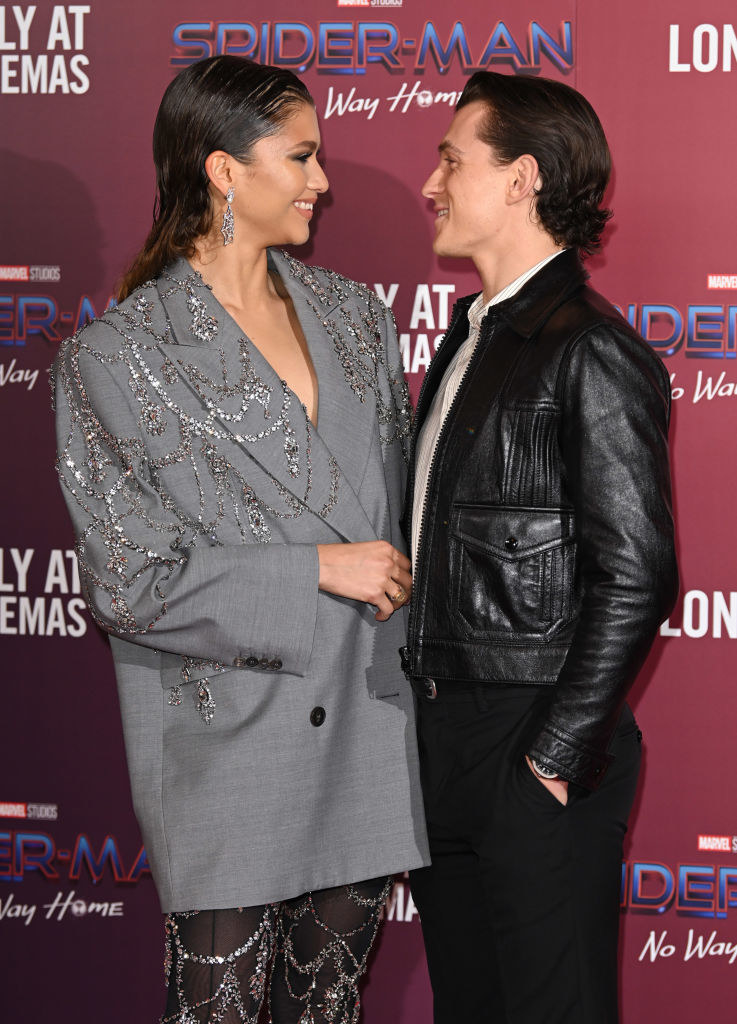 And because of this worry, Tom also went on to reveal that he will sometimes straight-up troll Zendaya, pretending to wretch as if he's going to be sick, prompting her to immediately call for help.
During the press tour for A Quiet Place, John was surprised during an interview with a prerecorded "question" from Emily, who'd been told that she could finally ask him "anything she wanted" without being face-to-face. "There's so many things! I have so many ideas," she said, laughing, before landing on this: "Why does he scare so easily when I walk in while he's talking a shower? Who does he think I am? That's what I want to know. When I walk in, who does he think it is?!"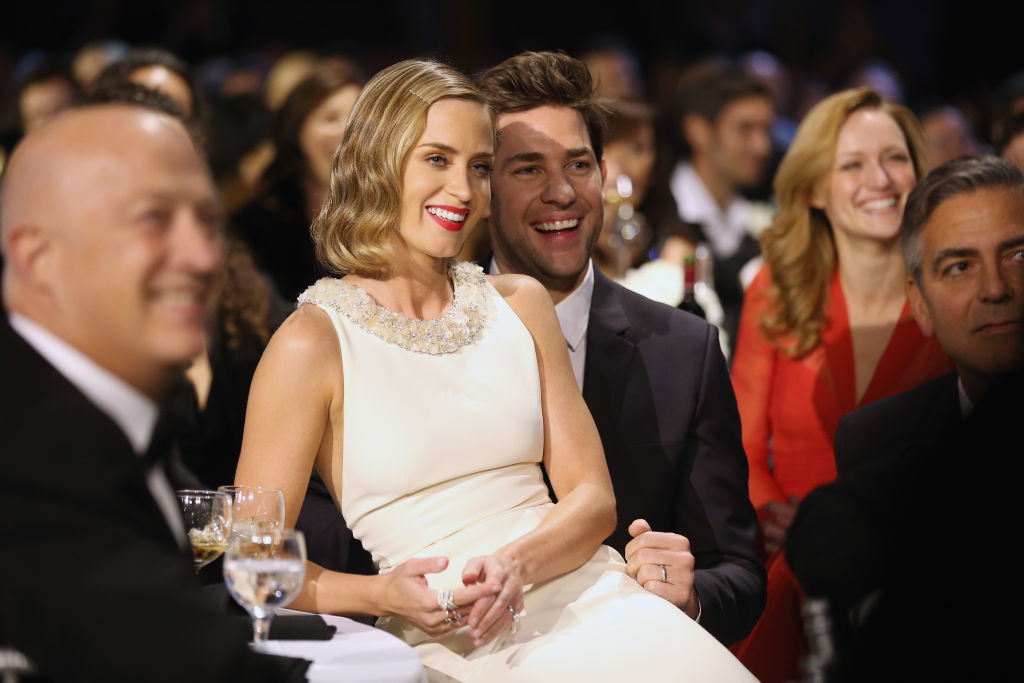 "That's a really good question. She's also bringing our personal life to the public, which is of course what I want — for everyone to know that I scare easily in the shower," John joked before going on to say, "I have no idea why I've been such a scaredy-cat, but yes, every time she comes into the bathroom when I'm showering, it is like the world's ending."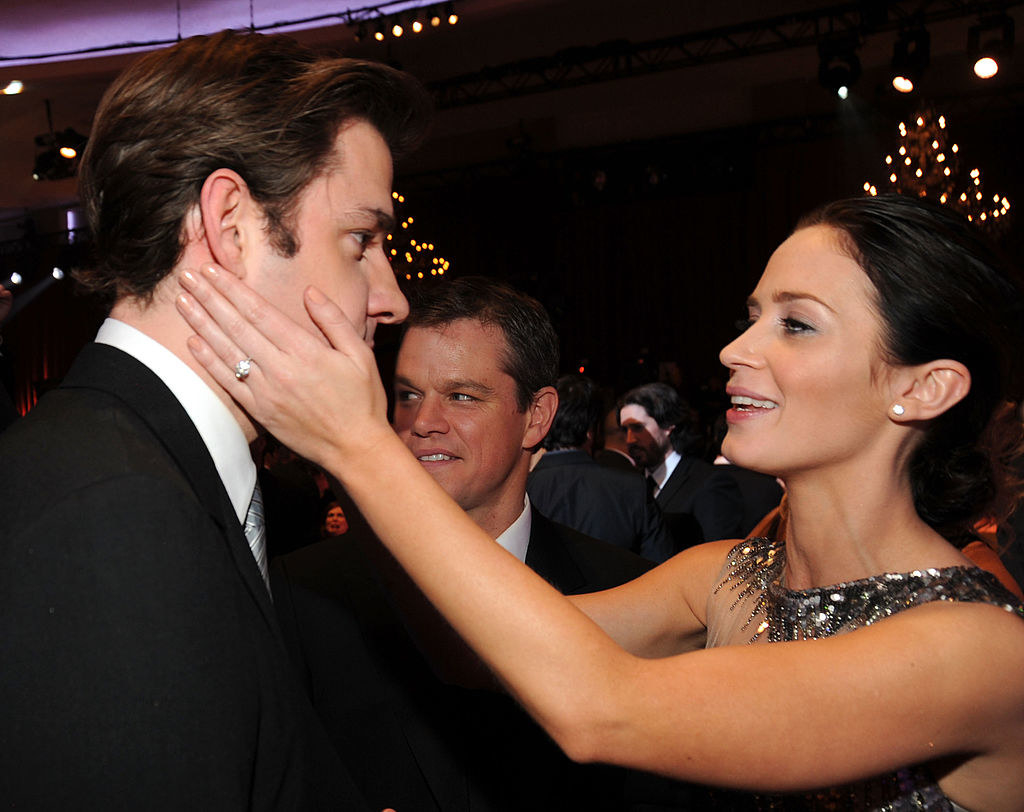 What's a very random, very intimate celeb couple story you remember hearing about? Share in the comments below!