Netflix's "Living With Yourself" Grants The Wishes Of People Everywhere By Giving Us Two Paul Rudds
"Double your pleasure. Double your fun. Double your Paul Rudd." — Netflix, probably.
All right, let's just cut to the chase on this one: You know what's better than one Paul Rudd? TWO PAUL RUDDS.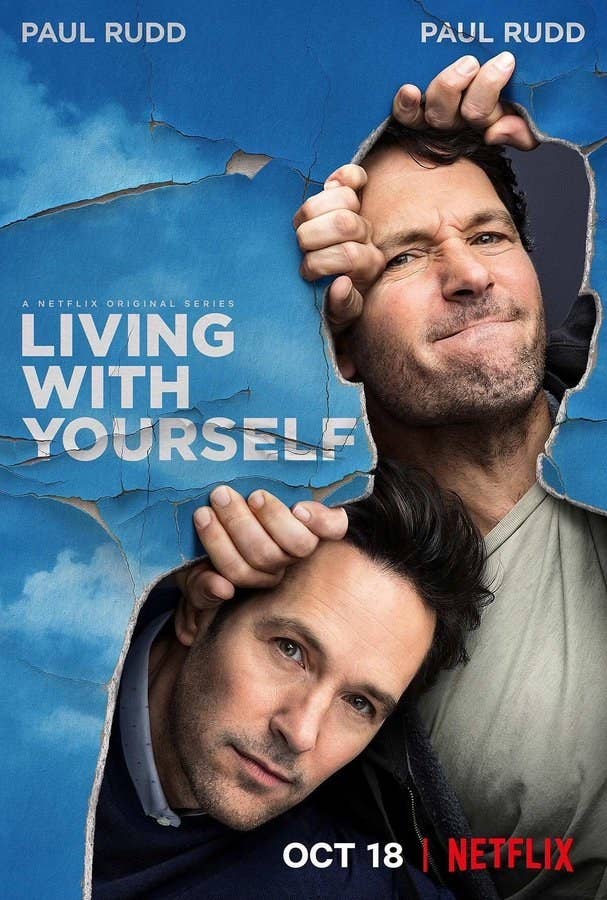 And that's EXACTLY the gift Netflix has given us with its strange new sci-fi series, Living With Yourself:
In the series, Miles Elliot (Rudd) is a man who pretty over life in general. He's down on his luck, and just looking for a way to feel better about himself.
That's when he discovers an experimental spa located in a random strip mall, where he undergoes a ~mysterious~ treatment and wakes up a happier, more optimistic version of himself.
Except for the fact that he's, quite literally, NOT "himself" anymore...and there are now TWO of him.
The original Miles woke up buried alive — having no recollection of what happened — while the "new and improved" Miles went home. With the original Miles surviving and escaping, the two must figure out how to live as one single person together.
Naturally, fans of ONE single Paul Rudd were pretty freakin' excited to be gifted with TWO:
And fans were also quick to point out how this is TRULY a testament the actor's talent:
So be sure to catch all the sweet Paul Rudd action when Living With Yourself hits Netflix Oct. 18, 2019!