The miniseries describes itself as being "set in the Wild West early days of the internet" and follows the true story of Pamela Anderson (Lily James), Tommy Lee (Sebastian Stan), and their now-infamous stolen and leaked sex tape scandal.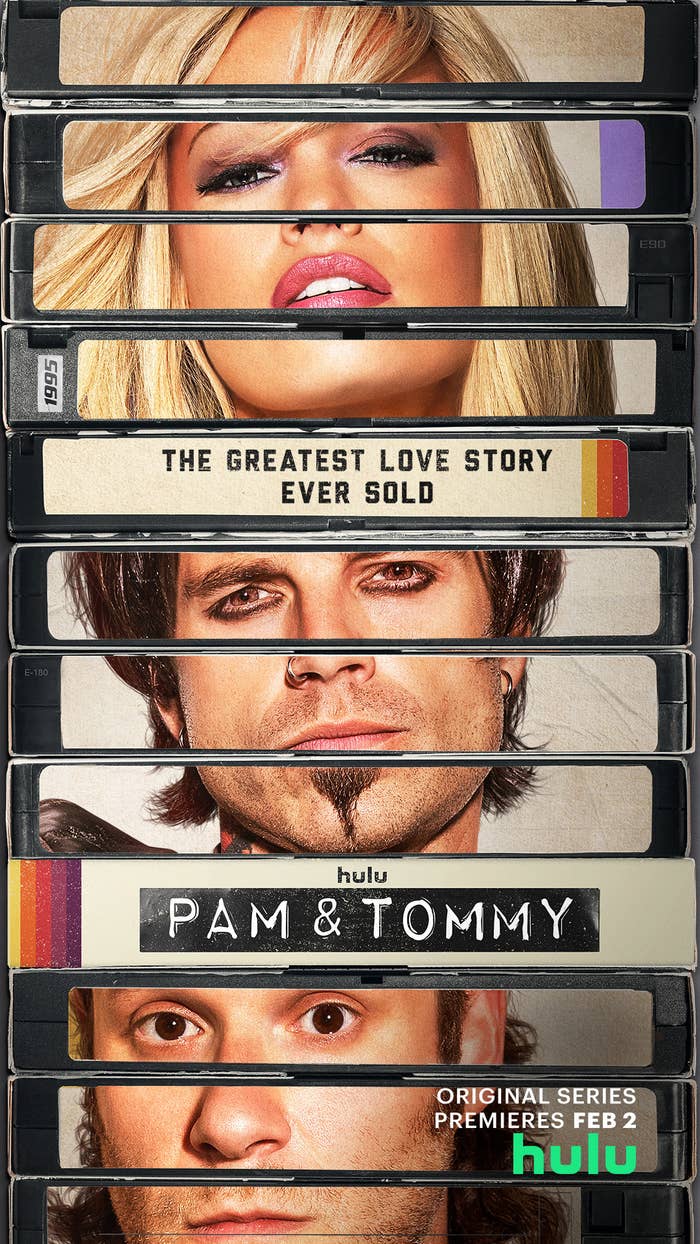 But first things first — I just want to go on record and say that I don't actually believe this is Lily James and/or Sebastian Stan. I think the producers at Hulu have a time machine, traveled back to 1995 to get the actual Pam and Tommy from that era, and are using these modern actors' names to cover it all up...because SERIOUSLY?!
Anyway, for the youths among us who don't remember what this media frenzy was like in real time, tuck in and let your Ol' Internet Yia Yia here spin a little sex scandal yarn for ya:
Basically, back in the very late 1900s, superstar actor Pamela Anderson and Mötley Crüe drummer Tommy Lee were married after what can only be described as a whirlwind romance.
Shortly thereafter, a disgruntled contractor named Rand Gauthier (played in this by a mullet-sporting Seth Rogen) stole a safe from the couple's home. The safe contained many things — including a very intimate, private tape of the pair on their honeymoon.
After an unprecedented sequence of events caused the tape to be uploaded to a dark and mysterious place known only as ~The Internet~, Pam and Tommy's relationship was forever changed, as well as Pam's relationship with the media at large.
The limited miniseries — which was written by Robert D. Siegel (The Wrestler) and directed by Craig Gillespie (I, Tonya) — will consist of eight episodes and promises to "explore the intersection of privacy, technology, and celebrity, tracing the origins of our current reality TV era to a stolen tape."