Our First "Ocean's 8" Teaser Is Here And Please Someone Call For Help, I'm Going To Faint
*Immediately downloads Nancy Sinatra's "These Boots Are Made For Walkin'"*
So, the hype for the female-led Ocean's 8 is REAL.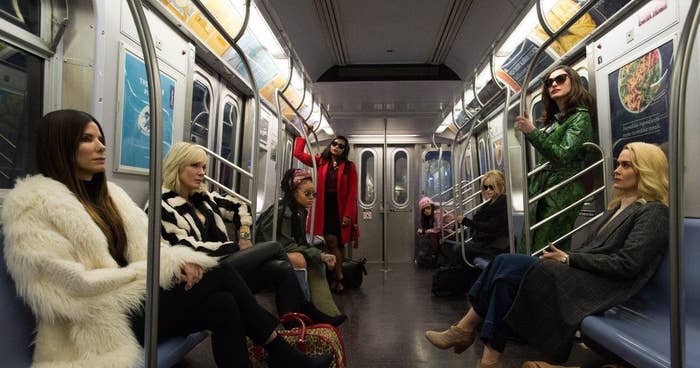 And last week we got our first look at the new con film in the form of this amazing poster, and the internet imploded.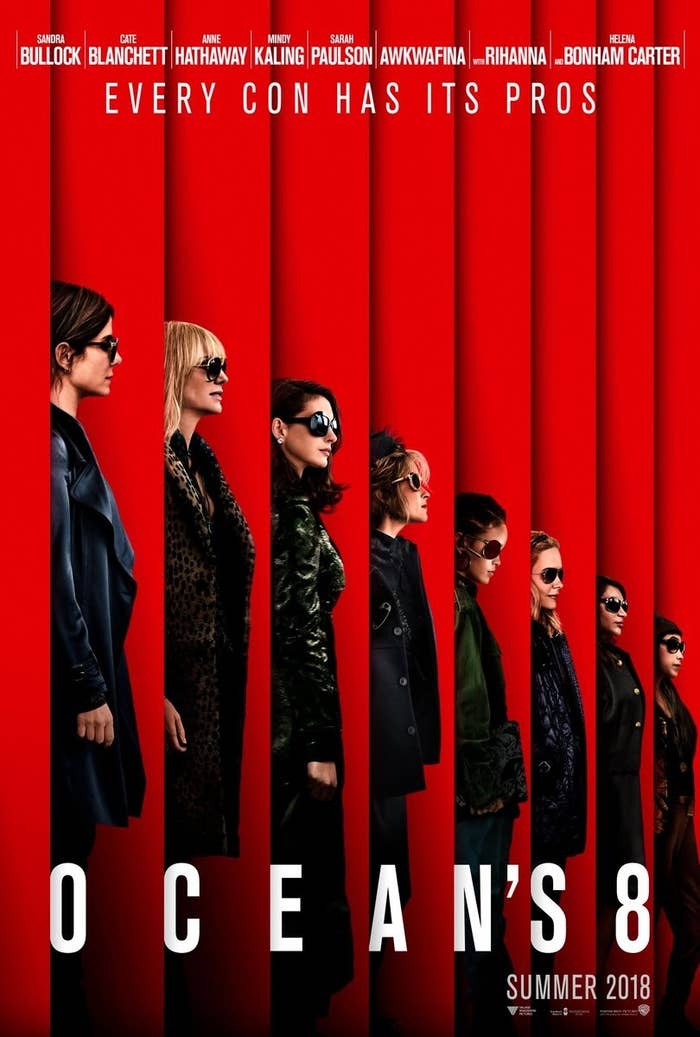 Like, this movie is going to SAVE LIVES with its sheer badass nature.
Anyway, just in time for the holidays, we got our first teaser with actual footage and EXCUSE ME WHILE I SCREAM.
Even though the teaser is a mere 15 seconds long, it's absolute ART.
Look at Mindy Kaling being a boss-ass babe.
And Queen Helena Bonham Carter oogling some jewels.
And do I even NEED to show you Riri in a peace sign choker? Just take my money now.
Just do yourself a favor and watch the teaser for yourself, and keep your eyes out for the full-length trailer, coming to us Dec. 19, 2017!