No matter how big a fan you are of music, we've all heard at least ONE song lyric completely wrong over the course of our lives.
And this fact was amplified when Jimmy Fallon asked his followers on Twitter for song lyrics THEY'D misheard...and WHEW, people DID NOT disappoint.
Here are just a few of the absolute best ~accidental remixes~:
1.
Elton John's "Rocket Man":

2.
The Ghostbusters' Theme Song: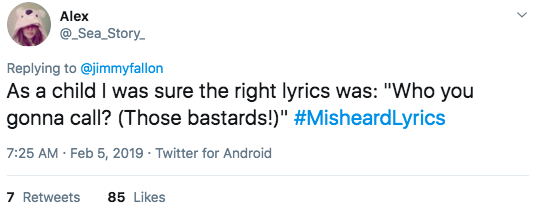 3.
Ed Sheeran's "Shape of You":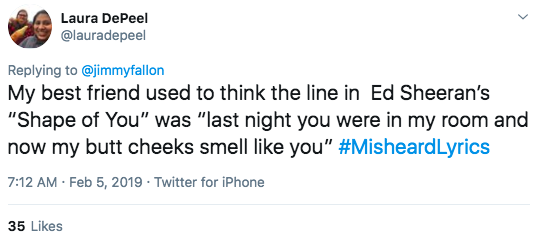 4.
Elton John's "Tiny Dancer":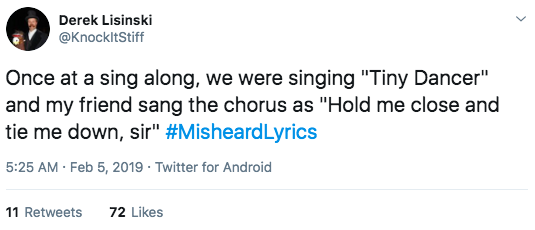 5.
Culture Club's "Karma Chameleon":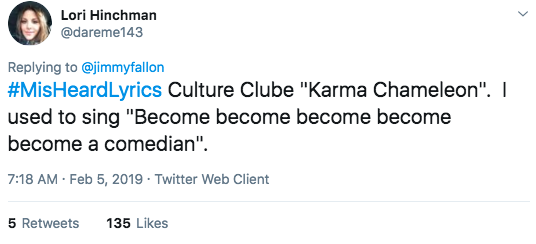 6.
Abba's "Dancing Queen":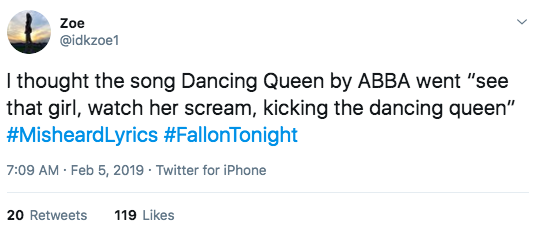 7.
The Red Hot Chili Pepper's "Give It Away":
8.
TLC's "Waterfalls":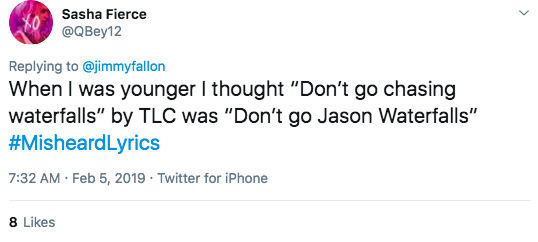 9.
"The Star-Spangled Banner":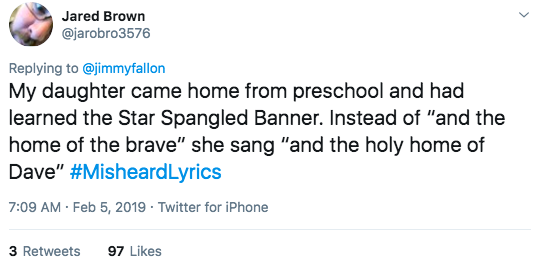 10.
Elton John's "Benny and the Jets":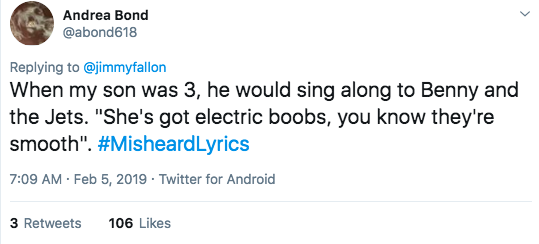 11.
Melissa Etheridge's "I Want to Come Over":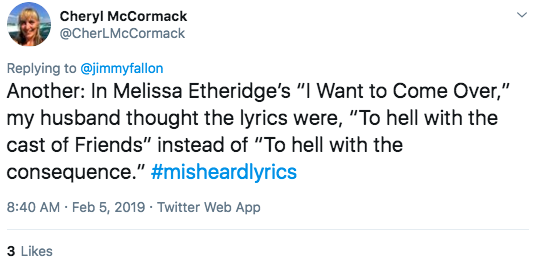 12.
Trey Songz's "Bottoms Up":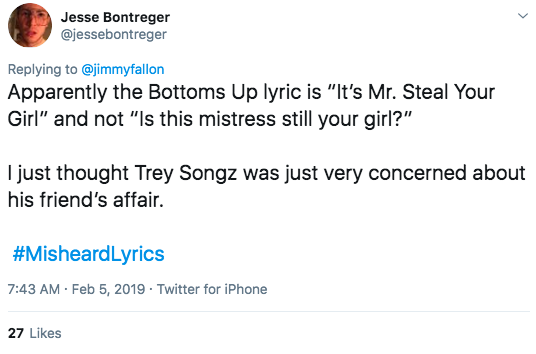 13.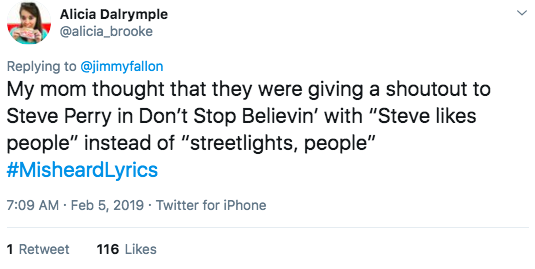 14.
Amy Grant's "El Shaddai":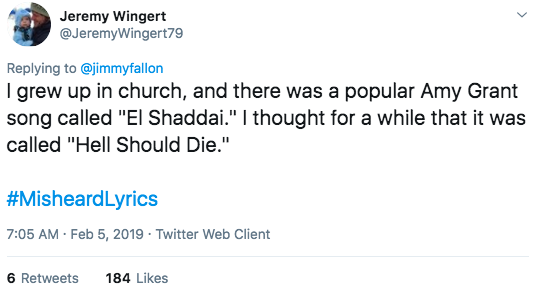 15.
Queen's "Bohemian Rhapsody":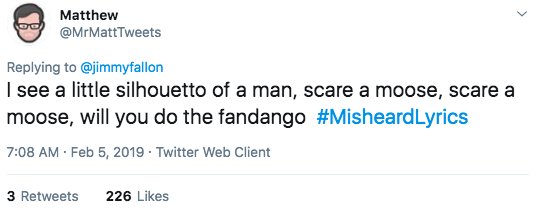 16.
Miley Cyrus' "Party in the U.S.A.":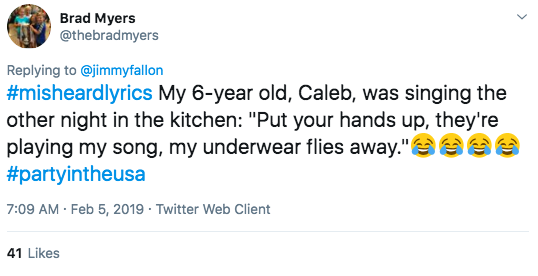 17.
The Venus Razor Commercials: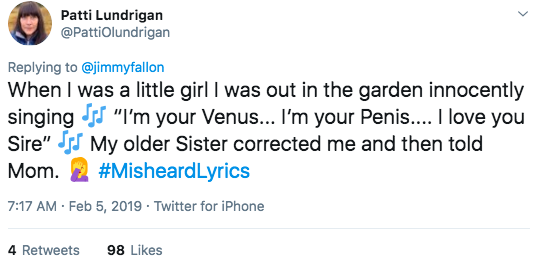 18.
Kendrick Lamar's "Humble":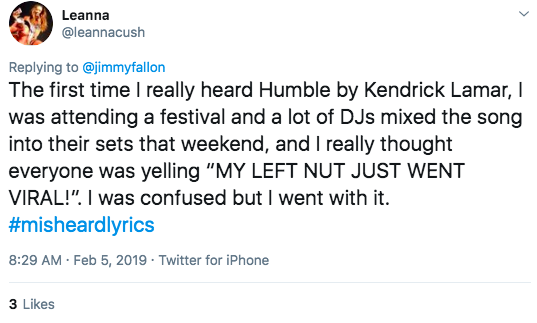 19.
And finally, Creedence Clearwater Revival's "Bad Moon Rising":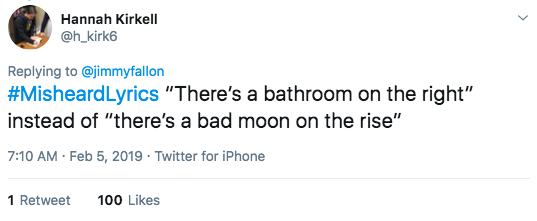 Now it's your turn! Can you top these? What's the most ridiculously random, hilariously incorrect song lyric you've ever misheard? Share yours in the comments below!