Hey nerds! How are you? Good?! Great! I'm glad to hear it!
You're about to be even better in a second, because BuzzFeed's still reporting to you live from San Diego Comic-Con 2022, where today Prime Video's The Lord of the Rings: The Rings of Power took over the iconic Hall H for an epic panel moderated by LOTR super-fan, Stephen Colbert.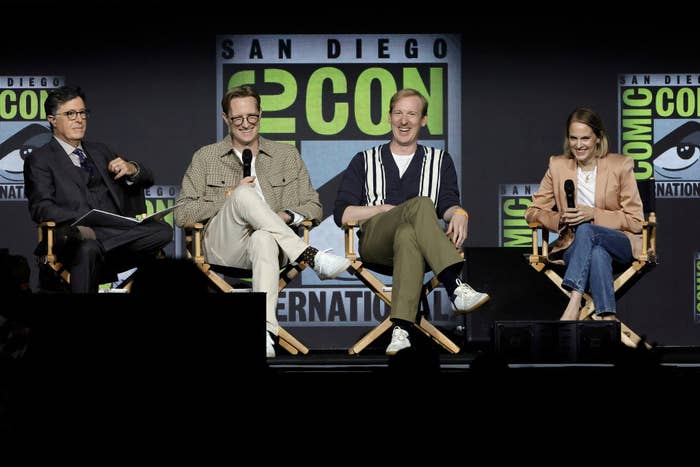 And, of course, with a Hall H panel comes all kinds of marvelous newness, this time in the form of an absolutely incredible trailer. Check it out for yourself here:
The trailer dives deeper into the story of the show while still revealing very little. What we do know for sure is that it will take place during the Second Age of Middle Earth, thousands of years before the events of The Lord of the Rings.
Over the course of the series, we'll get a look at things like the rise of Númenor and the forging of the rings.
We also know that this season will follow some familiar characters, like Galadriel and Elrond, while also introducing new characters plucked from the appendices of J.R.R. Tolkien's original works.
Anyway, there's no denying that the show looks visually incredible. The costumes are stunning, the set pieces are beautiful, and the cinematography is breathtaking.
Also, I want to take a second to talk about the music, because that's what got me, honestly. The music for the series was composed by Bear McCreary, and it's such a clear homage to Howard Shore's original composition. I'm not ashamed to say it made me emotional when I heard it play in Hall H.
So, uh, yeah! There you have it! Be sure to check out The Lord of the Rings: The Rings of Power when it hits Prime Video Sept. 2!