Y'all, let's get right to it. John Wick: Chapter 3 has its first trailer and it looks FREAKIN' STUNNING. Stop whatever you're doing and watch it immediately:
So, if you HAVEN'T watched the previous two films...this is where I have to ask you to leave and do so now. Trust me, YOU WILL THANK ME LATER. THEY ARE ICONIC PIECES OF CINEMA.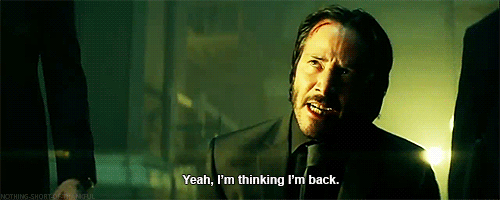 So the trailer starts off with a shot of a dog's butt (which, already, strong start) before panning up to see the handsome and bloodied John Wick (Keanu Reeves) on the run in the rain.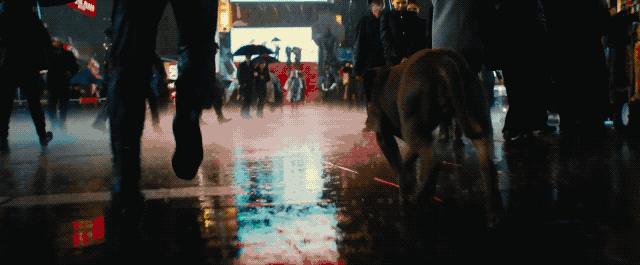 Basically, John is about to be excommunicated from the secret league of super-assassins with a $14 million bounty on his head, and is looking for absolutely ANYWHERE he can go.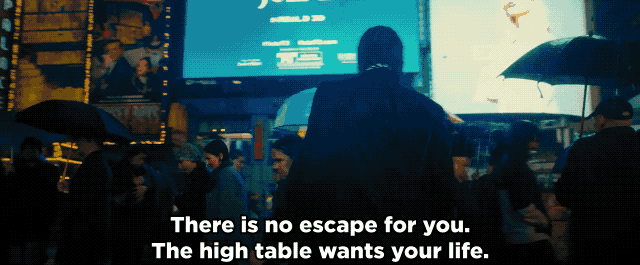 But, of course, the part that stands out the most in the trailer is the absolutely breathtaking action that definitely belongs in a museum.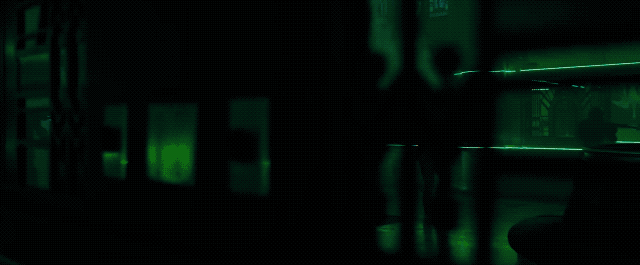 Like, holy actual heck, they outdid themselves with this one. It's like watching a dance. A really violent, beautiful dance.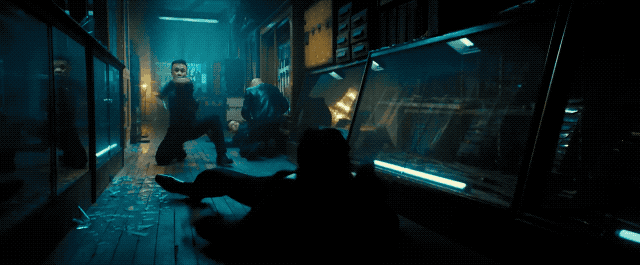 Here is John literally killing a man with a BOOK. Killing a man with KNOWLEDGE. Sheer poetry.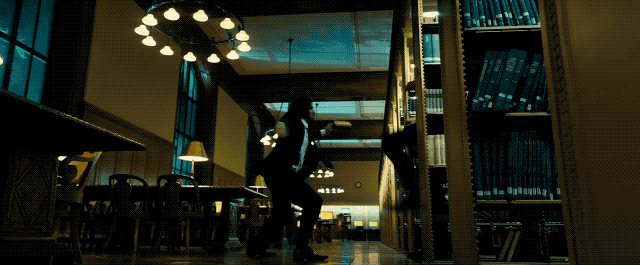 And here he is riding a horse into the night while shooting bad guys like he's some sort of badass Prince Charming.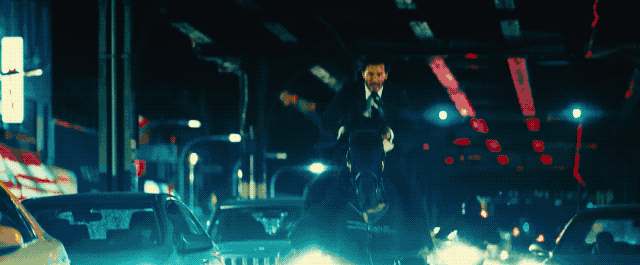 And there's another mini-Matrix reunion because Laurence Fishburne is returning for this one, too!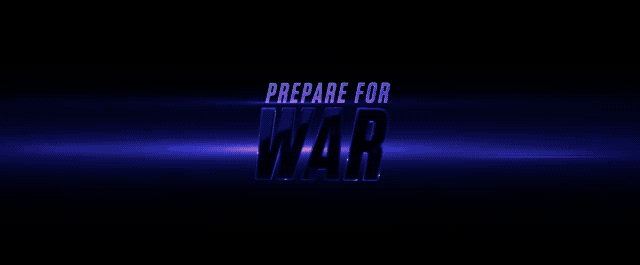 Anyway, fans of the series are completely losing their minds over the new trailer:
Because, with the crazy kills we've just seen, this promises to be the WILDEST installment yet:
Seriously, I don't understand why movie trailers aren't considered for Academy Award nominations: