While comedian John Oliver may have famously NOT met his celebrity co-star, Beyoncé, he's still met some pretty awesome people over the years.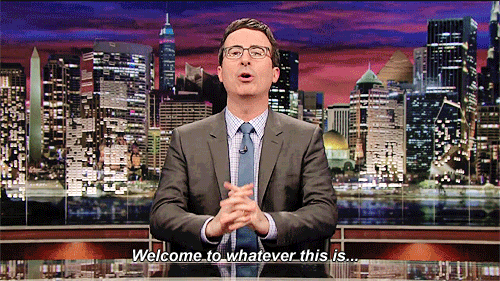 And this week — while promoting The Lion King on Late Night with Seth Meyers — John revealed that ON HIS FIRST DAY IN AMERICA his life came full circle when he met none other than author J.K. Rowling:
During the first part of the interview, John was OF COURSE asked again if he'd met Beyoncé in the time since the movie premiered and press had finished, which he confirmed...no, he still hasn't.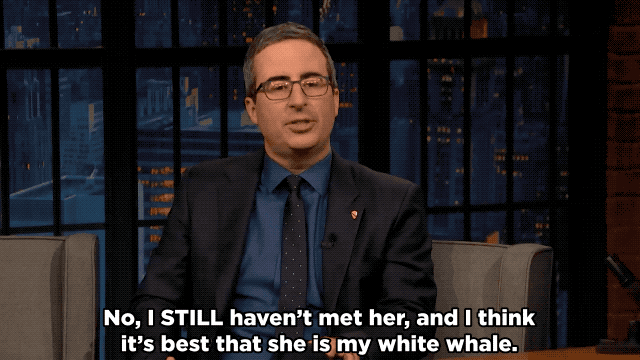 But then the conversation turned to what John did BEFORE he was a ~big movie star,~ focusing on when he was a stand-up comedian back in the UK.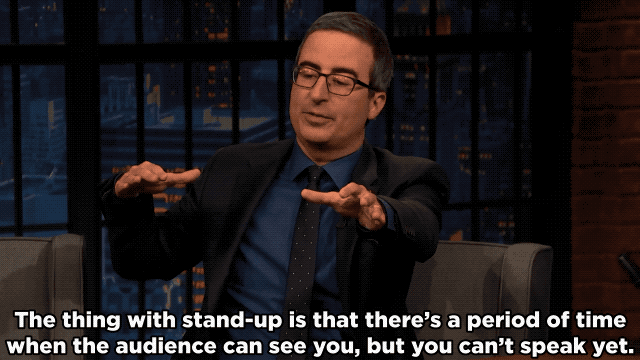 And apparently, it wasn't too pleasant to be a a comic in the UK during the late '90s/early '00s due to all the out-of-control heckling at clubs.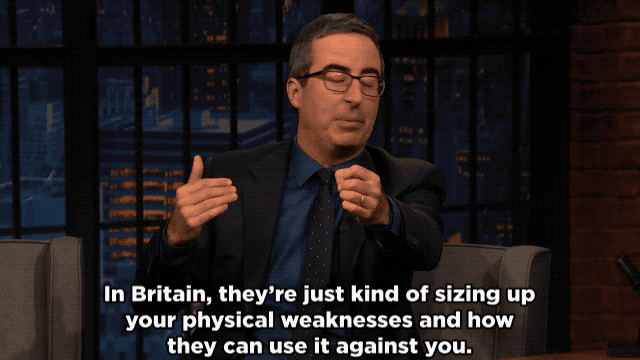 But the most popular heckle John received during his time as a stand-up comic was that — with his dark, messy hair and circular glasses — he looked a little too much like a certain boy wizard.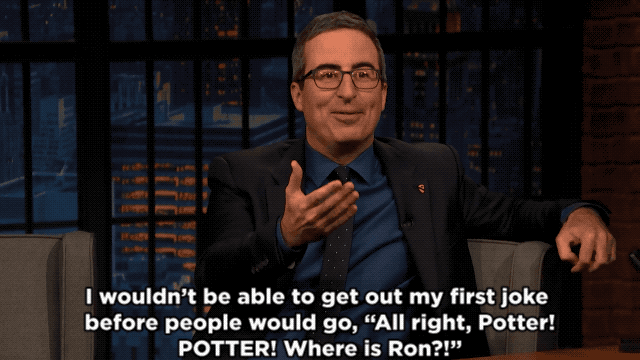 And, I mean...they weren't wrong*:
Anyway, this heckle then came full circle in the weirdest way possible when — on his first day in America while filming The Daily Show, J.K. ROWLING just so happened to be in the front row.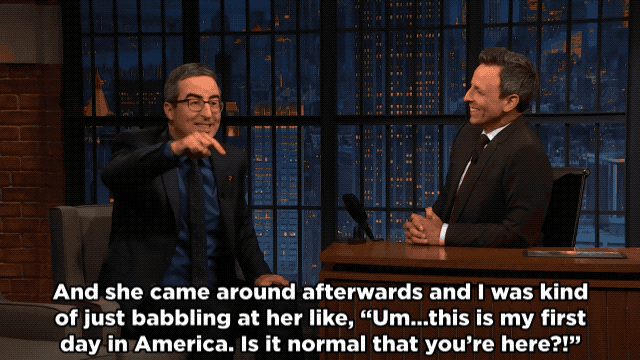 And — much to John's dismay — she confirmed what all those hecklers had been saying for years previously: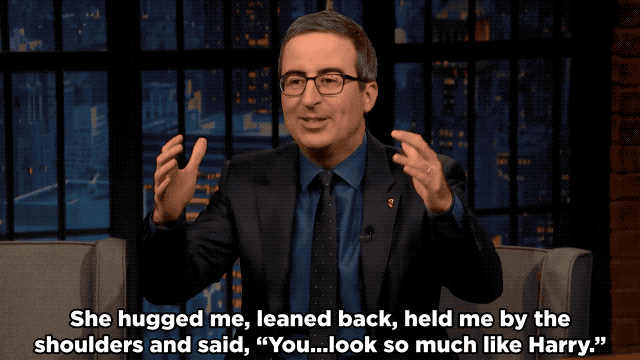 In short, I will not rest until John meets Beyoncé...but now I would also like a Harry Potter spin-off in which a middle-aged Harry cannot move past those Hogwarts glory days, starring John Oliver.