So, in case you've been living in an elephant graveyard outside of the Pride Lands, you know that the cast of The Lion King reboot is the best thing that's ever happened.
One role in particular that is cast to perfection is ~HBO News Daddy~ John Oliver as the morning report-touting hornbill, Zazu.
So, during an interview this week on Late Night with Seth Meyers, Oliver was asked the question on everyone's minds: You're going to get to work with Beyoncé?!
And Oliver's reaction was, honestly, pretty freakin' cute.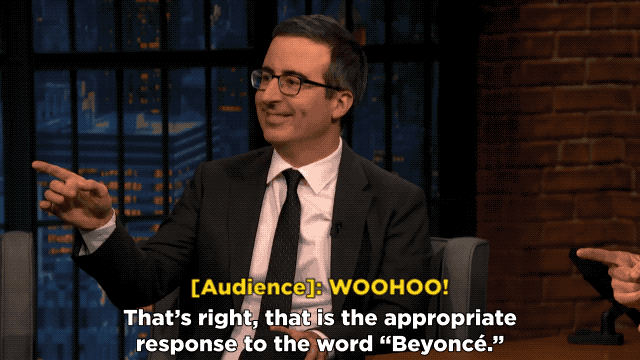 Because, for those who are unaware, Oliver has consistently been a huge fanboy when it comes to discussing Queen B, though he has yet to meet her in person.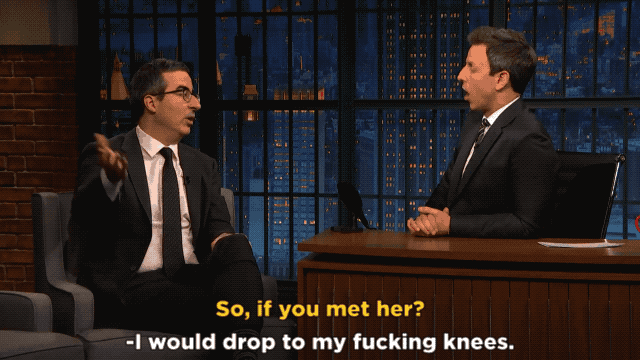 And, when Oliver asked Meyers if he'd ever met her while on SNL, this exchange happened, in which Oliver is literally ALL OF US.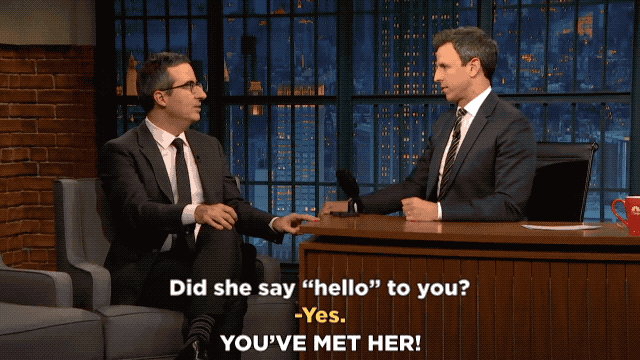 Literally, just look at his reaction when he realizes Meyers really DID meet her.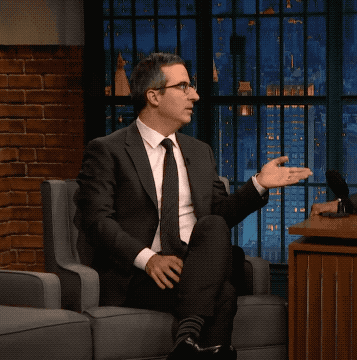 He then went on to share a story from a couple years ago, in which he experienced true disappointment.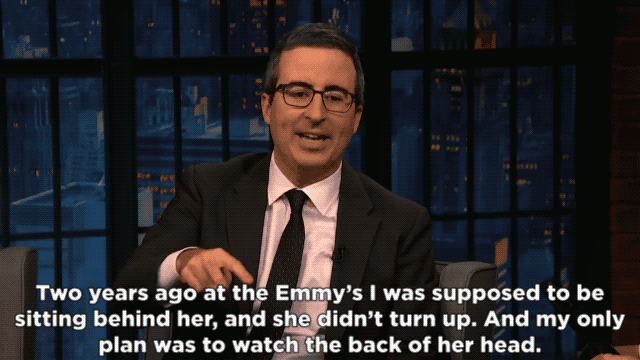 So, in short, I will not rest until John Oliver and Beyoncé meet in person. Universe, please make it happen.