Look, unless you've been trapped in the bowels of Arkham Hospital, you're aware that Joaquin Phoenix has been positively CLEANING UP this awards season for his role as Arthur Fleck/Joker in Joker.
And each of Joaquin's victories has been accompanied by exceptional speeches, ranging from him emotionally thanking his dear friend and former Joker, Heath Ledger, at the SAG Awards, to him simultaneously acknowledging his privilege while calling out the lack of diversity at the BAFTAs.
He took the stage and — in true Joaquin fashion — asked the audience outright to stop applauding him:
He began his speech by expressing his immense gratitude for the award, and his shared love of filmmaking with everyone in the room:
As a lifelong vegan, he also used some of his time to speak about one thing he's truly passionate about — animal rights:
He closed out his speech by talking about the importance of redemption and second chances, and the ways we can hold each other up instead of bringing each other down:
"That's when we're at our best — when we support each other," Joaquin said. "Not when we cancel each other out for past mistakes, but when we help each other to grow, when we educate each other, when we guide each other toward redemption. That is the best of humanity."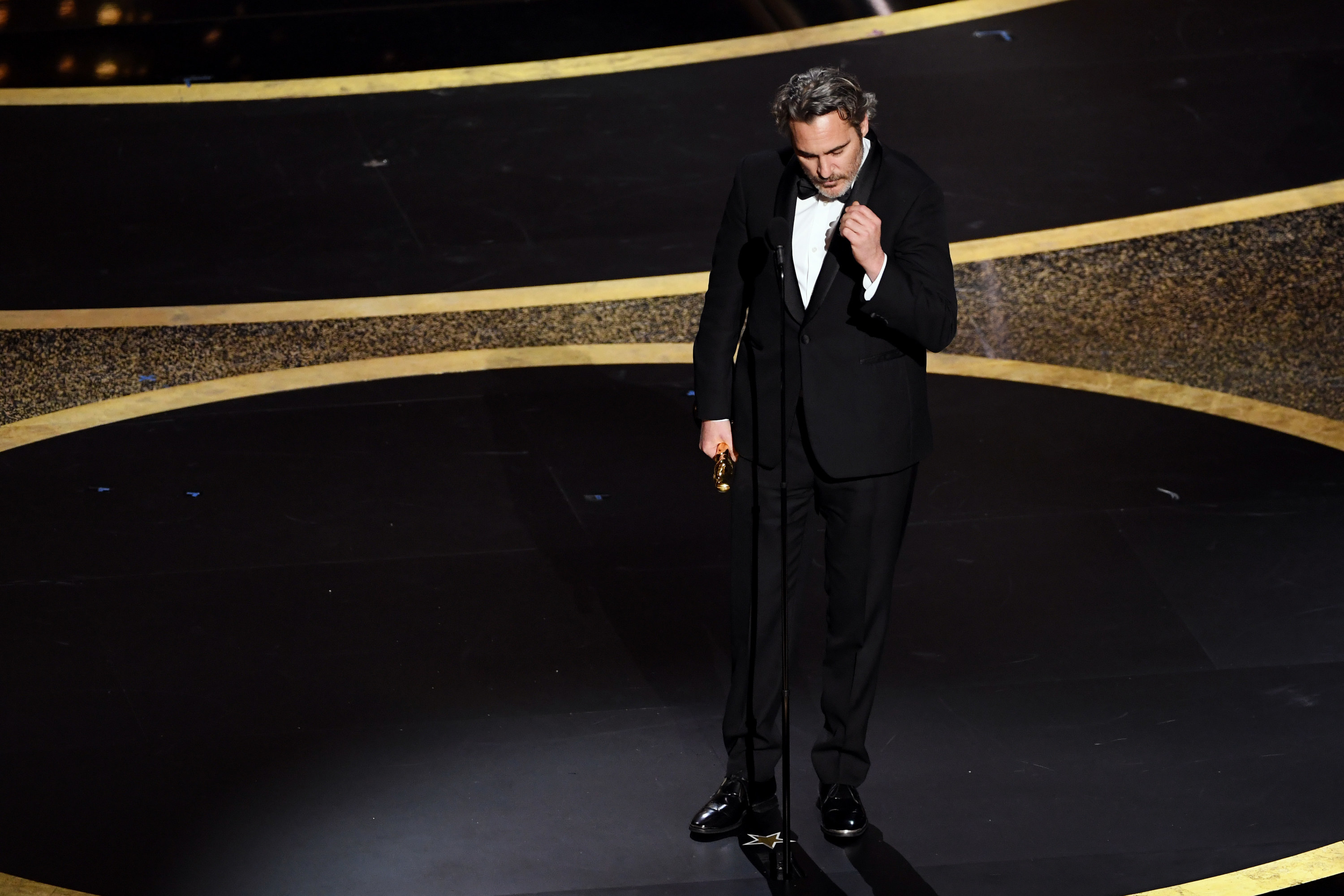 Which was when Joaquin emotionally quoted a lyric by his late brother, River Phoenix, to powerfully end his speech:
Naturally, I wasn't the only one emotional about this ending:
Like, if you're not crying...you're lying:
In short, congratulations to Joaquin Phoenix! In his character's own words (though MUCH less aggressively): You get what you deserve!