Jamie Dornan is one of the sexiest men alive, fight me.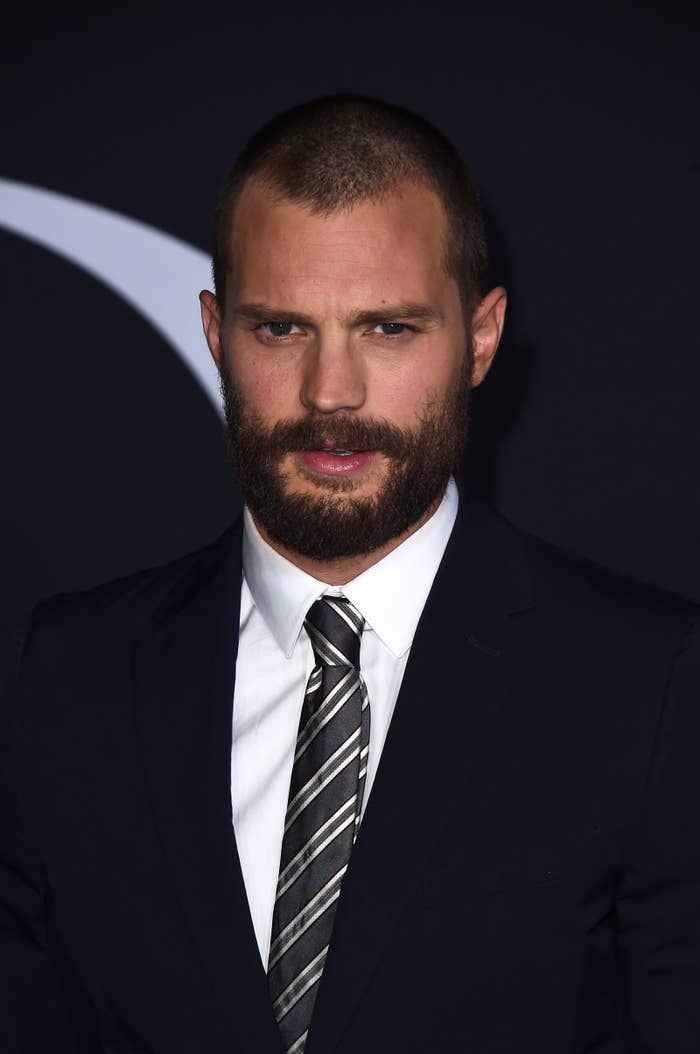 But he's sexy for so much more than just being Mr. Grey in the Fifty Shades franchise, because he's actually a wonderfully adorable human IRL.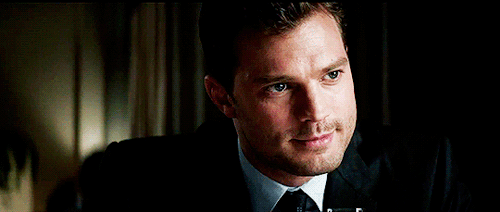 And, while it would be easy to assume that he's always been stealing hearts (and droppin' panties), that was NOT the case in his youth, as he revealed this week on The Graham Norton Show.
Honestly, his awkwardness just makes him MORE enjoyable, especially when he set up this story in the perfect way: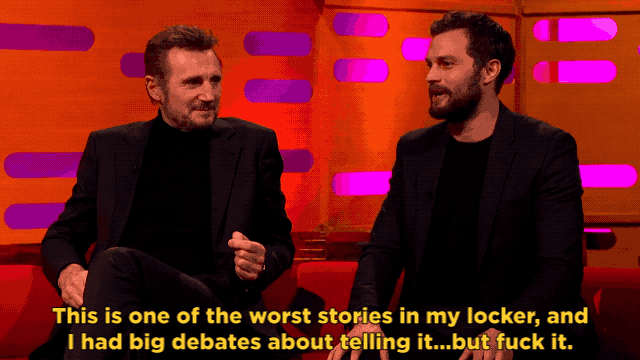 He then went on to explain that at 15-years-old he "looked about seven," and was definitely not the bearded hunk we see today.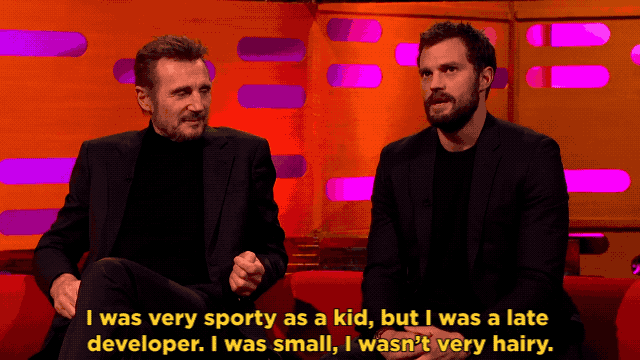 So apparently, in high school he was a real-life Troy Bolton à la High School Musical: playing sports, but sneaking in a bit of theater on the side. Well, one time he had big rugby match, a play, and a party FOR the rugby match all in the same night.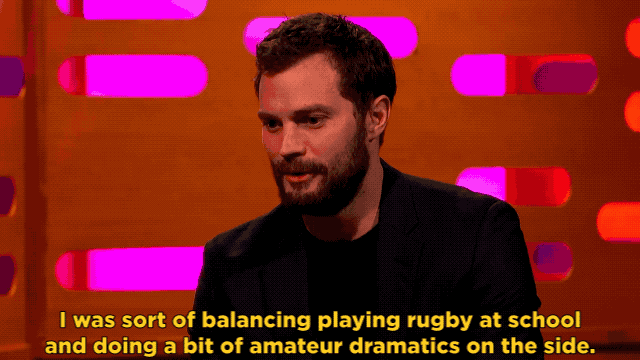 And, he was given a fake wig to use as a beard for the play to create the illusion he was "older."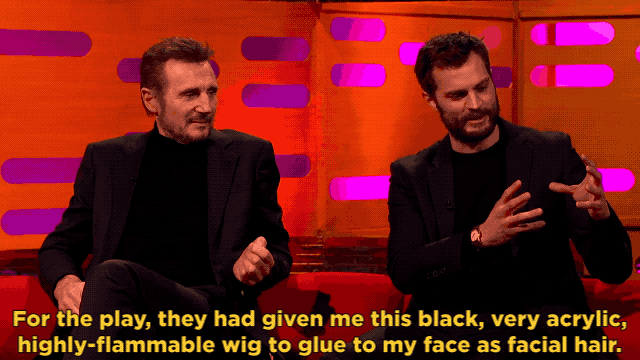 But he realized hey, grown-up men also have hair ~elsewhere~ and he didn't want any girls he may encounter at the party later in the night to be disappointed.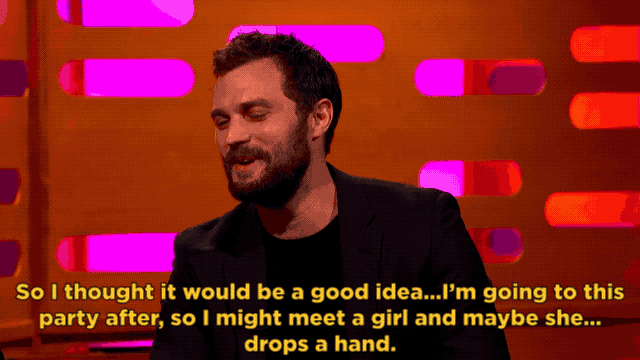 So, naturally, hilarity ensued.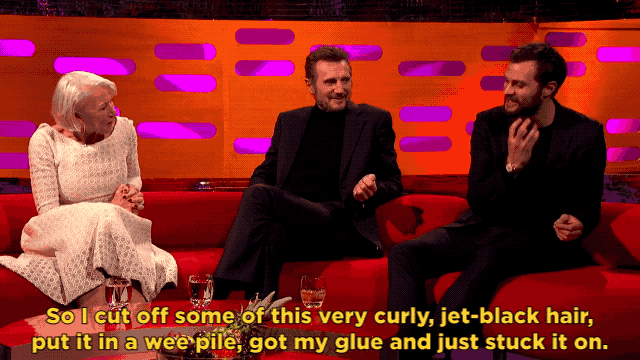 Seriously, just watch the video because it's HILARIOUS, and honestly pretty freakin' cute to see Mr. Fifty Shades of Grey turn fifty shades of red.