1.
When Jake had Amy doing her "double tuck":
2.
When they made this very foreshadow-y promise to each other: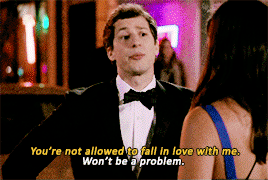 3.
When Jake revealed he DID want something to happen between them after all: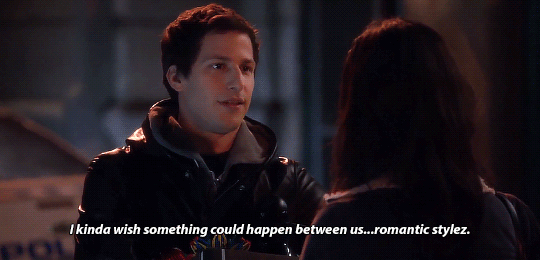 4.
When they had the perfect first kiss: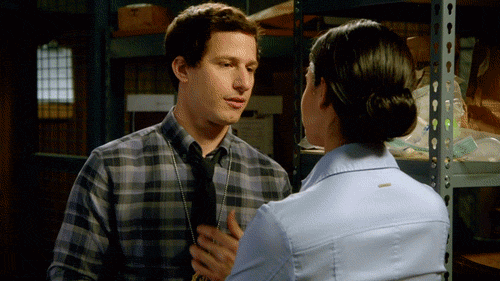 5.
Which then lead to them breaking their rule: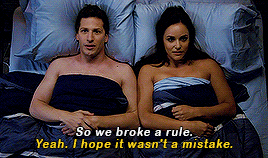 6.
When Jake admitted to crushing on Amy after she "flirted with him for 20 seconds":
7.
When Jake gave this perfect toast:
8.
When even jail couldn't get Jake down because he was able to talk to his ~lady love~:
9.
When they were literally every couple in a long-term relationship:
10.
When Jake revealed the EXACT moment he realized he wanted to marry Amy:
11.
When they knew the right way to do dirty talk: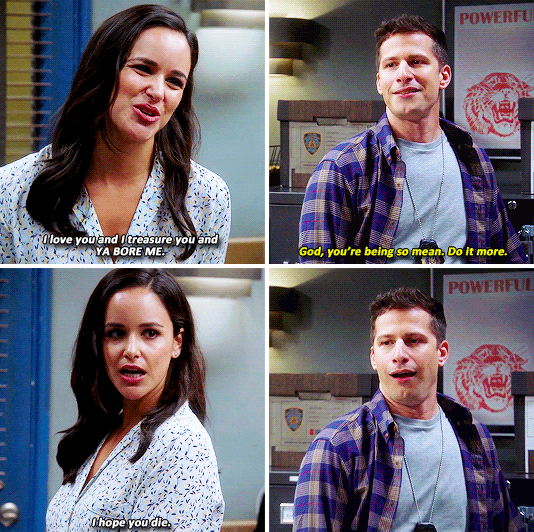 12.
When Jake called Amy's dad to ask his permission for her hand in marriage: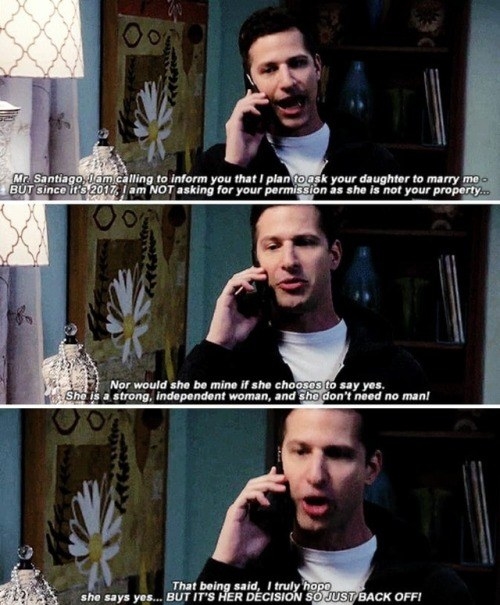 13.
When they had the most perfect, on-brand proposal to ever grace our TV screens:
14.
When they aimed to have only the toitest of nups when planning their wedding day: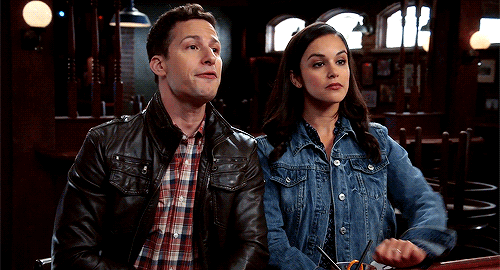 15.
When they realized the venue of their wedding didn't matter: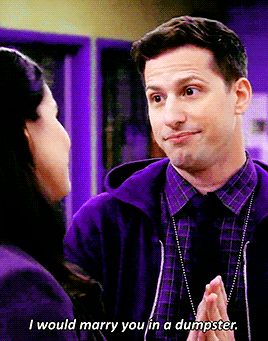 16.
When their relationship escalated from work rivals to friends to dating to marriage:
17.
And finally, when Amy had the perfect wedding vows: