Hello, I'm Allie, resident weird fashion lover.
So when I saw her at the 2018 Golden Globes a few weeks ago looking like a genuine queen, I was fully invested.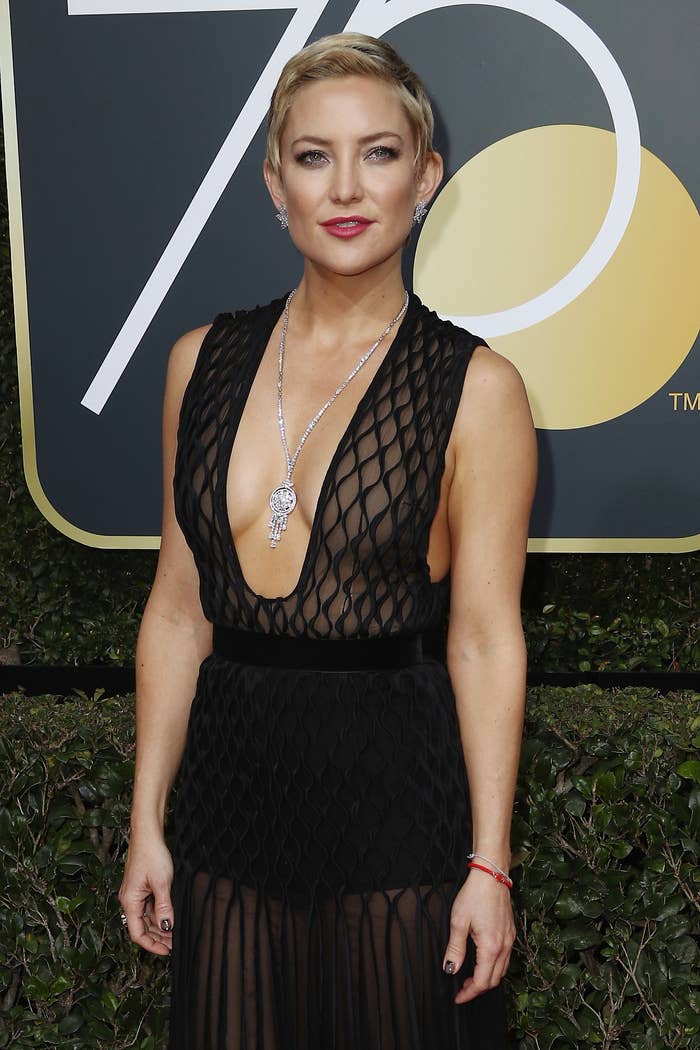 Well, tonight she's presenting at the 24th Annual Screen Actor's Guild Awards, and she showed up looking like this: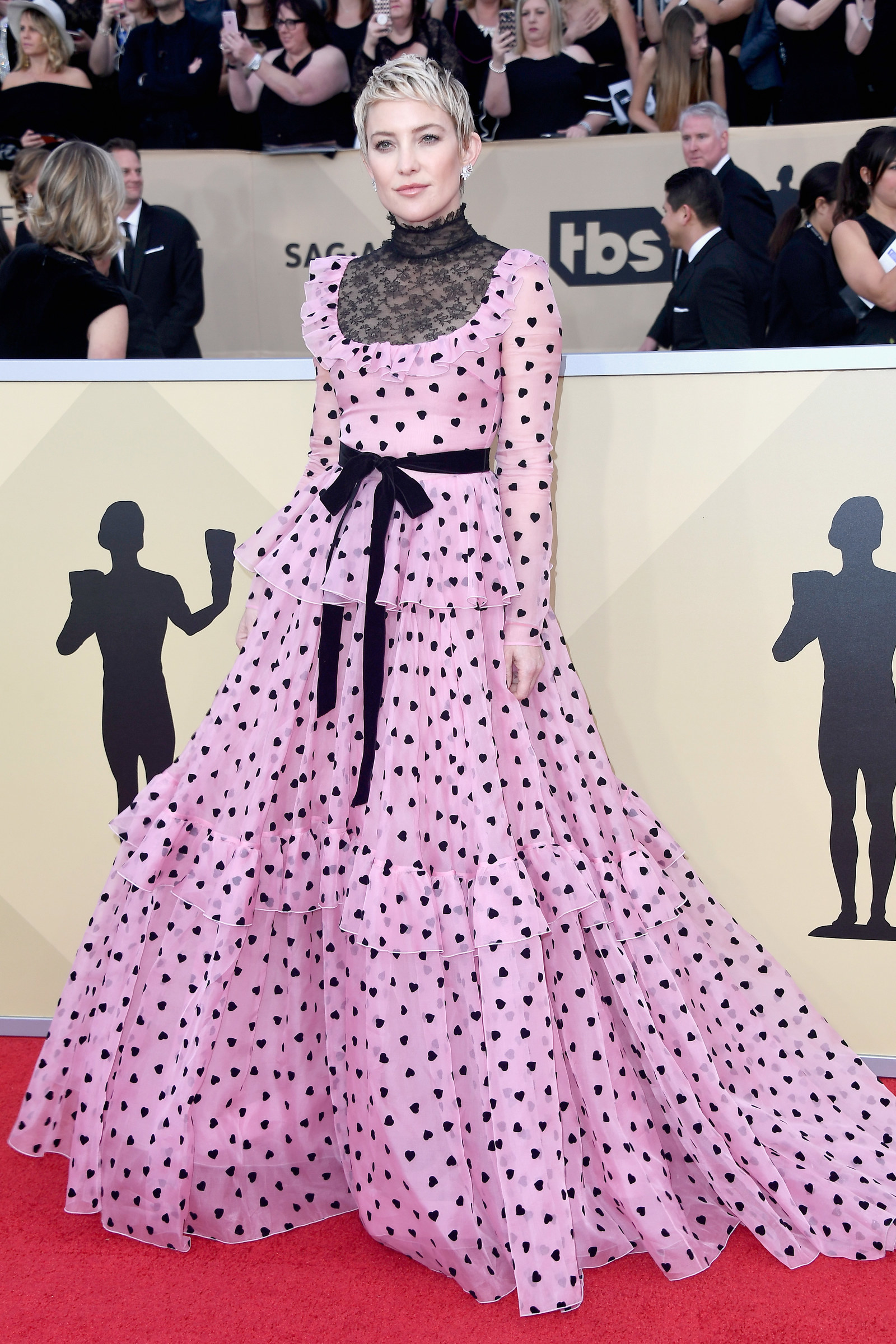 And...I'm in love with it???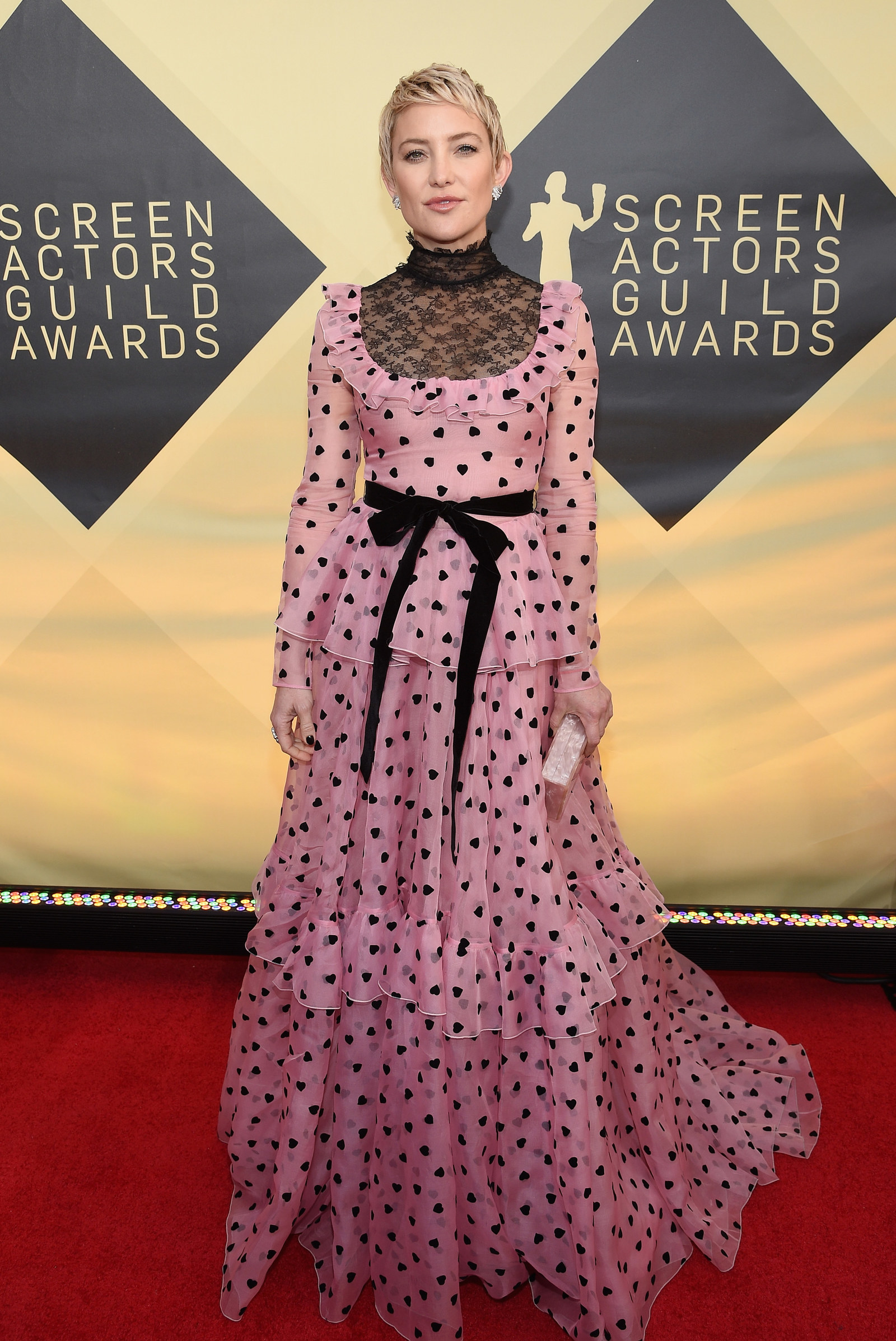 Like, it's so weird and odd and different, but also kind of amazing and life-changing???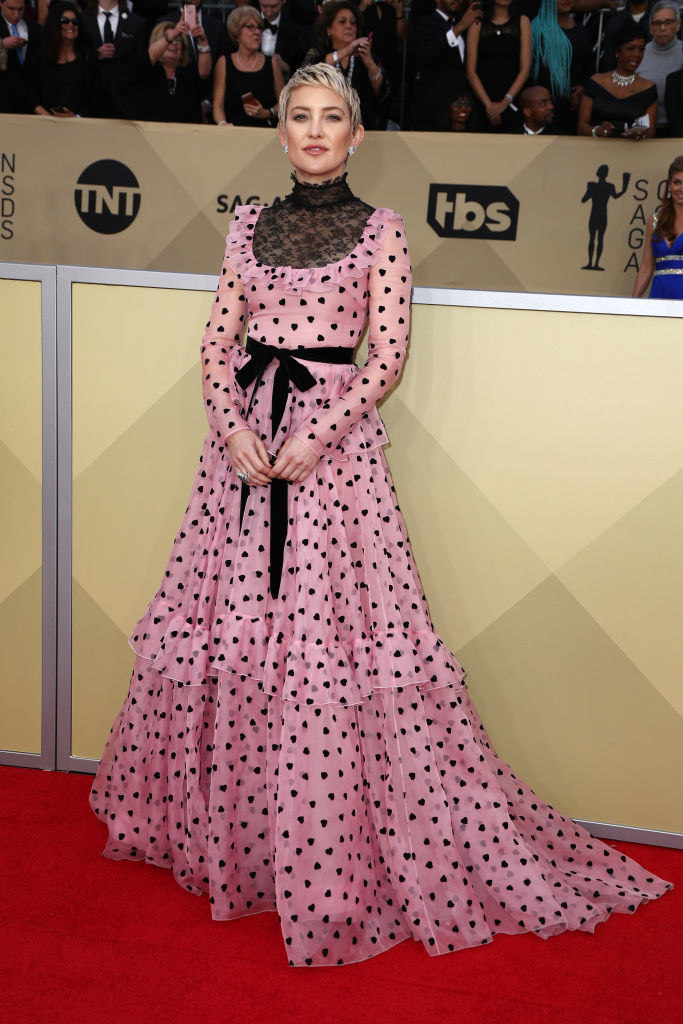 Here's a close-up.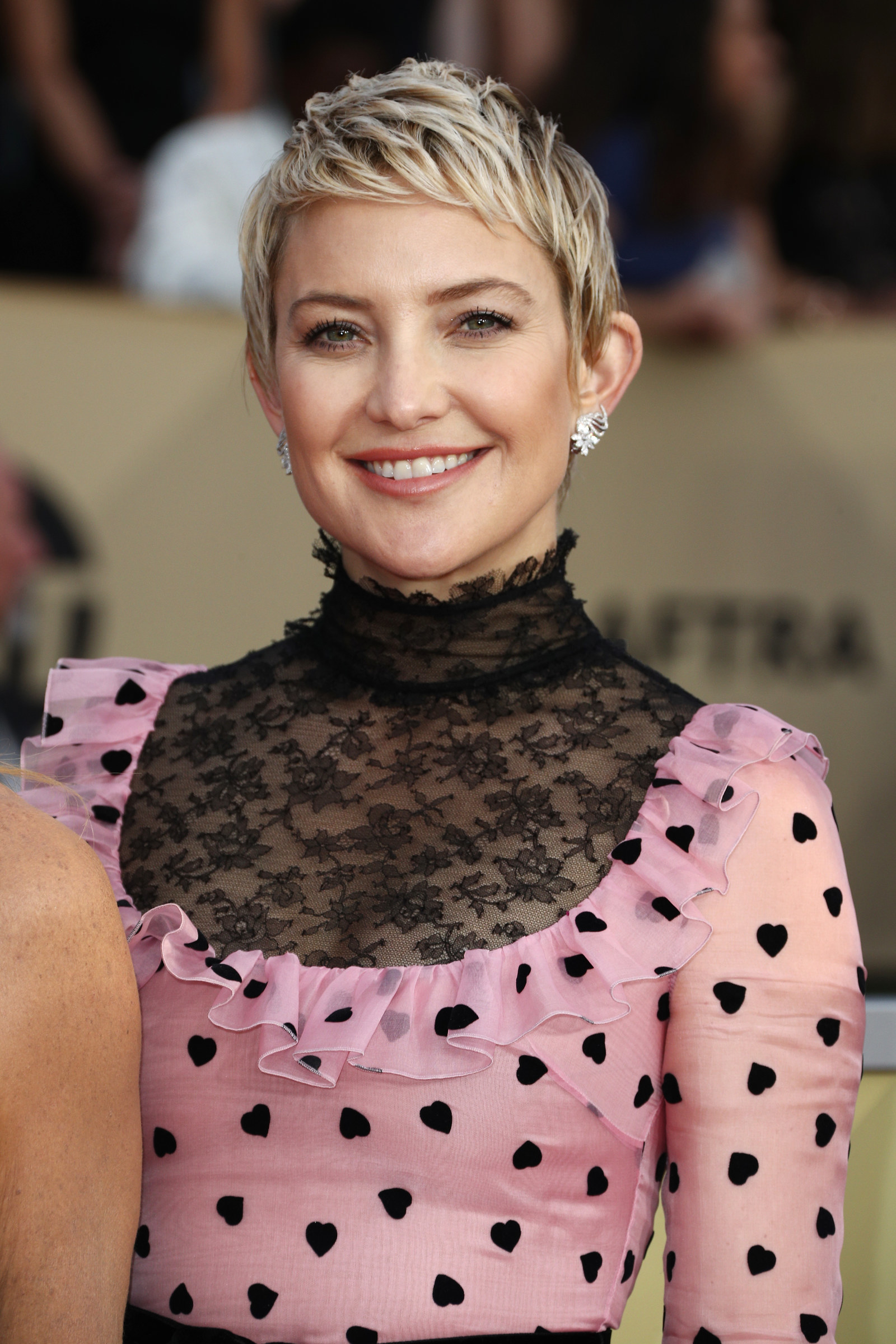 Here's a profile.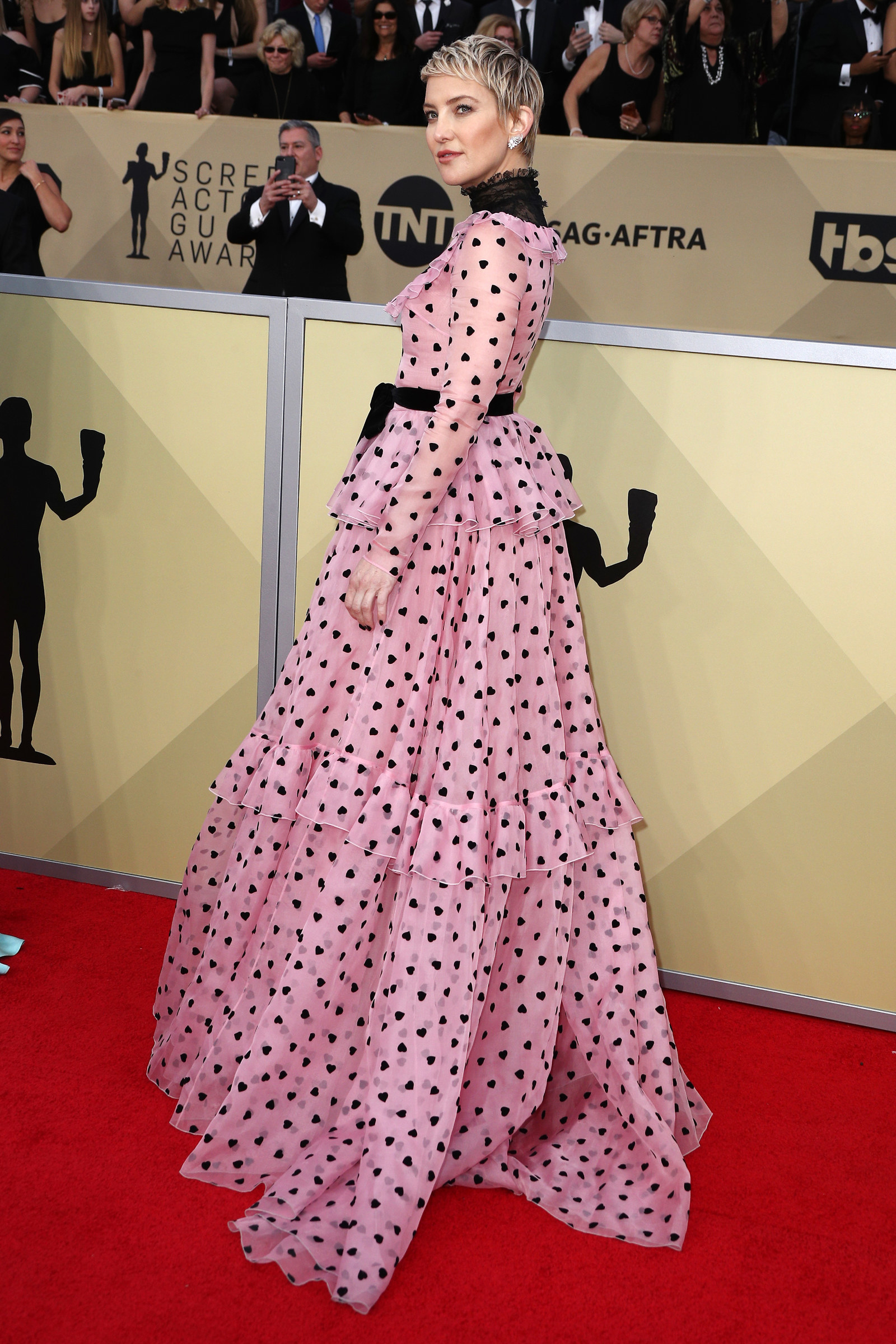 Here's her with her mom, icon Goldie Hawn.
That's all. I'm intrigued, enlightened, obsessed...I see you Kate, I see you.