The audience was treated to the entire first episode of the Stephen King-inspired series, which was followed by the cast all coming out on the stage for a Q&A.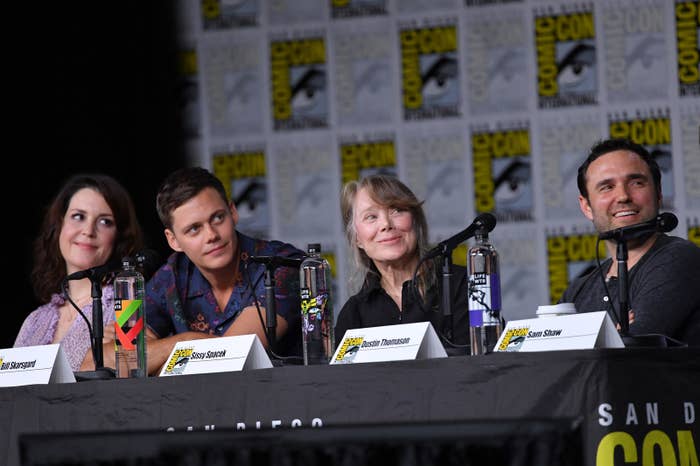 And I was like: "Cool, neat, awesome, but hold TF up, wait a sweet minute, IS THIS THE BILL SKARSGARD GUY EVERYONE HAS BEEN TALKING ABOUT???"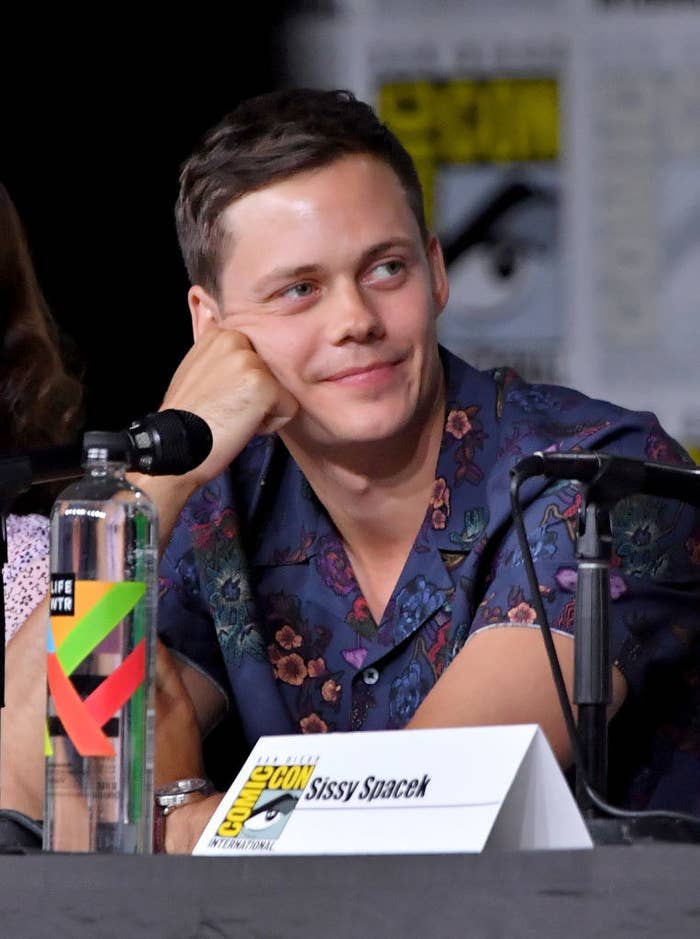 Hot-diggity-clown-in-a-sewer, I was SHOOK. I had never seen him outside of his IT get-up before, so I thought ya'll were a little loopy thinking Pennywise was a ~sewer prince~.
Real talk, I didn't even know how to process this information. The man of my dreams is the clown from my nightmares???
You mean to tell me I've been dating amatuer clowns when I could've been thirsting after this man who ACTUALLY plays a clown?
Just look at him, all cuddled up with a horror icon, looking right at home.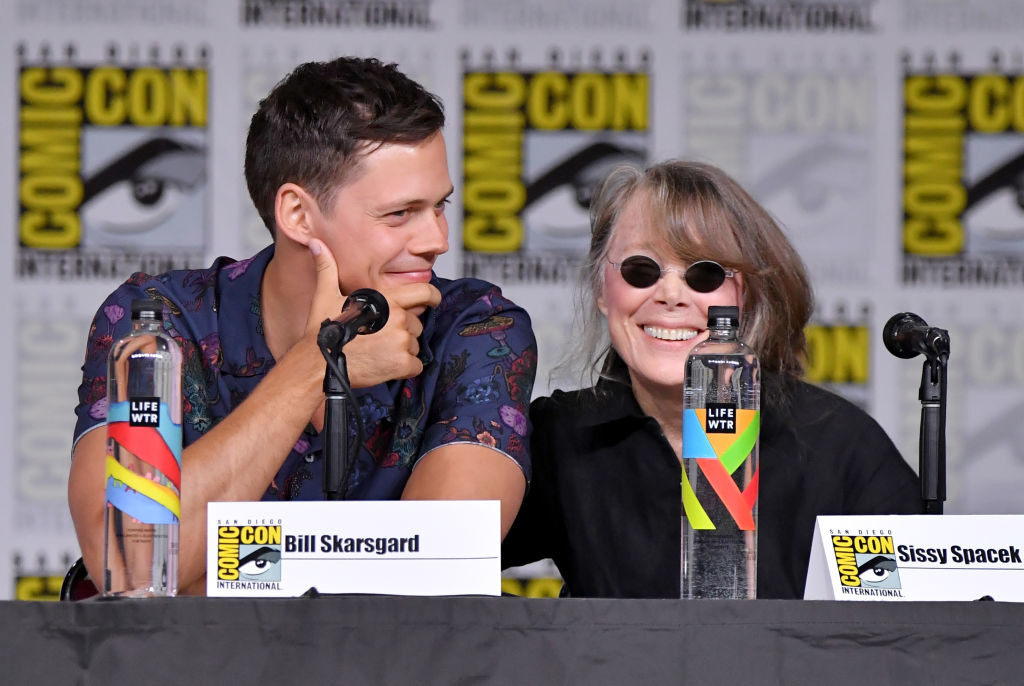 Here's a picture of him staring longingly at me in the audience as I plan our spring Stephen King-themed wedding.*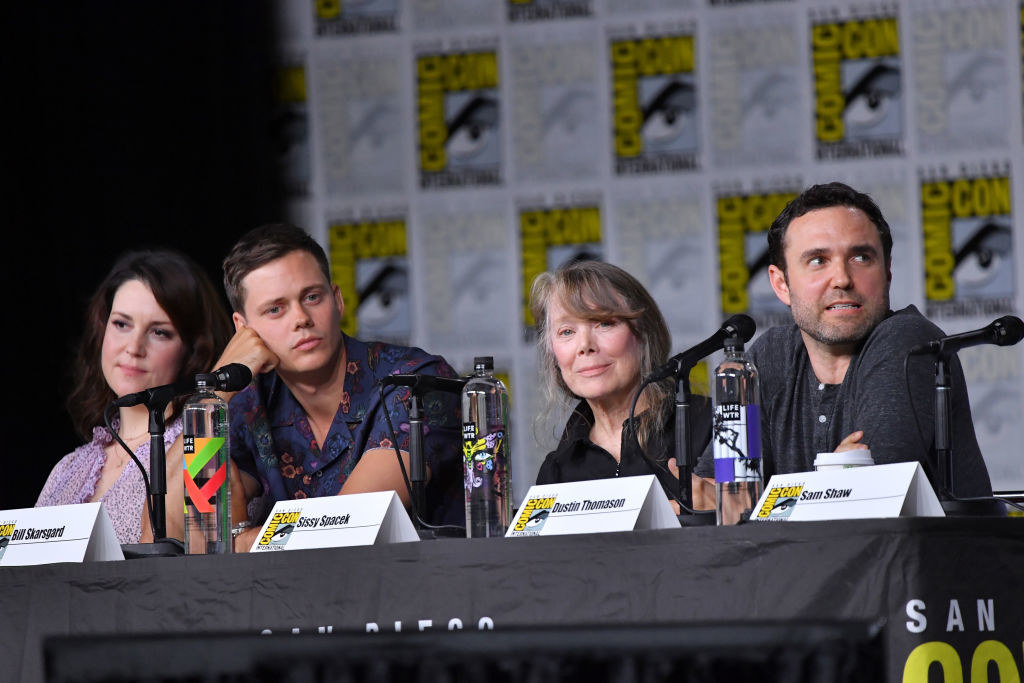 So yeah, that's all I've got for ya. I fell in love at Comic-Con...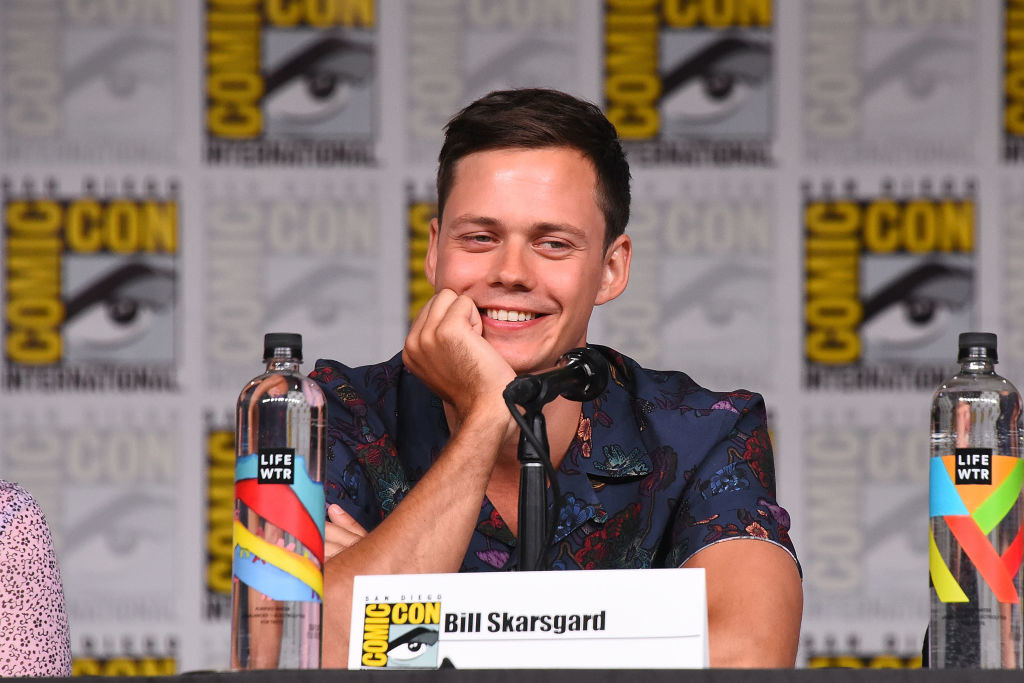 ...and, oh yeah, Castle Rock is absolutely amazing and coming to Hulu July 25, 2018!