Ryan Gosling's Reaction To Harrison Ford Forgetting His Name Is The Cutest Thing Ever
"Did you say 'Rosling'?"
It's not even officially out yet and Blade Runner 2049 is already being hailed as a masterpiece of modern sci fi by critics everywhere.
While not much has been revealed about the film, we do know one thing for sure: It stars two of the biggest heart-throbs from two separate generations, Harrison Ford and Ryan Gosling.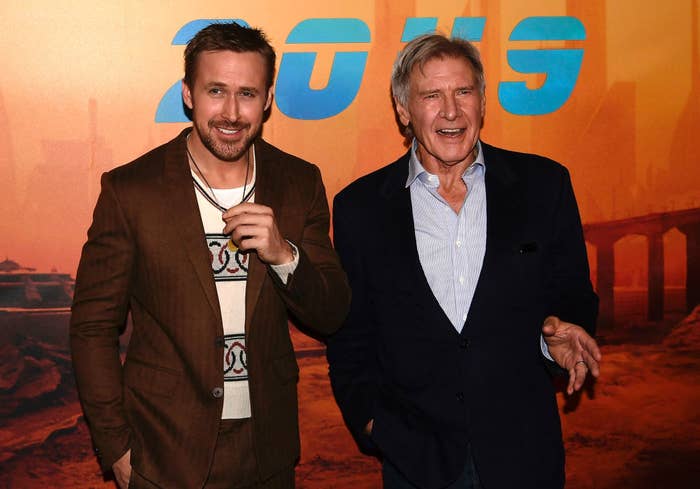 However, while the sheer sound of Gosling's name may be swoon-worthy to others, Ford won't let that go to his head.
Ford starts off by ~sassily~ praising the screenplay as "awesome."
Then talks about how, as he was reading it, he LOVED the character that...uh... what's-his-name plays.
And Gosling's reaction is, of course, adorable.
Then Ford admits that before anyone was officially cast, he already had a great choice of actor in mind for that particular role...if only he could recall the actor's name.
In conclusion, I will not rest until I get a father/son road trip comedy starring these two.
Until then, I guess I'll ~settle~ for Blade Runner 2049, out Oct. 6, 2017.