So let's make like a Quidditch player and cut right to...the chase(r).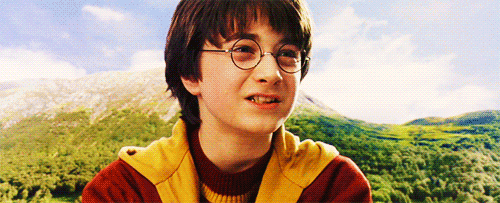 Daniel Radcliffe appeared on The Tonight Show Starring Jimmy Fallon this week to promote his new play, The Lifespan of a Fact, and he reacted to some of the more ICONIC Harry Potter memes:
And, as you can imagine, it was pretty much perfect.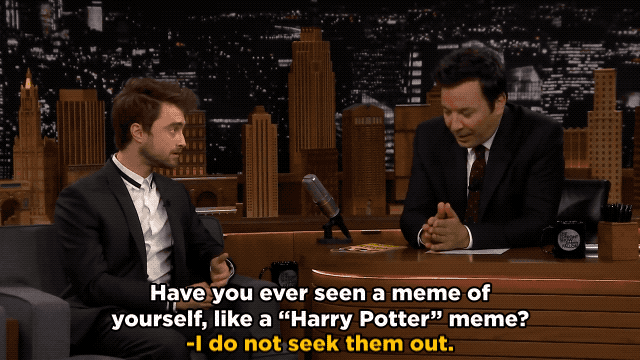 One meme in particular that really made Radcliffe chuckle was this Jay-Z inspired piece of artwork: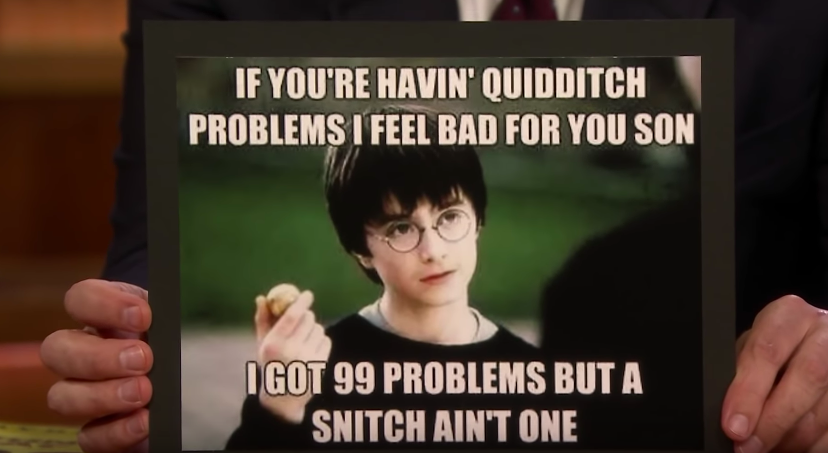 Which should not be surprising, as any good fan knows of his deep love of rap music.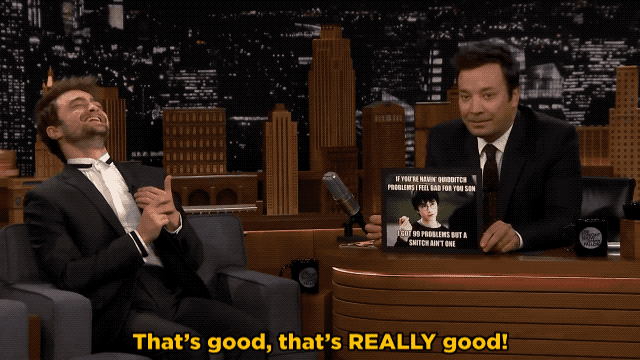 He went on to admit that, though fans seem to think he's pretty awesome, he never felt "cool" as Harry Potter, which is why memes like this make him feel better about it.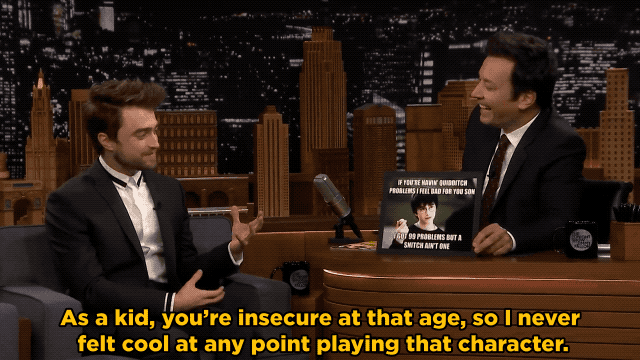 Another meme that struck him as silly was this HIGHLY RELATABLE Hogwarts/student loan commentary:
A photo which he revealed was taken seconds after he realized he was being photographed mid-lunch.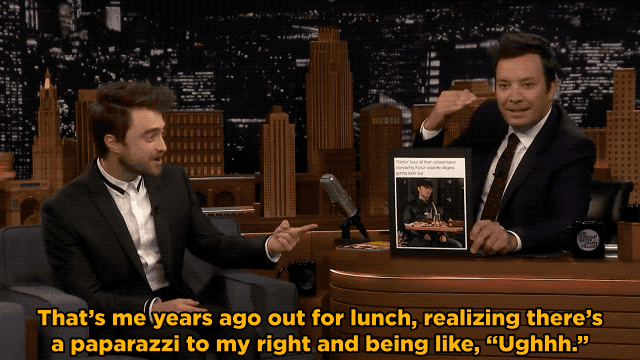 But easily the most exciting meme to see Radcliffe react to was everyone's personal favorite, Hermione the voguing witch: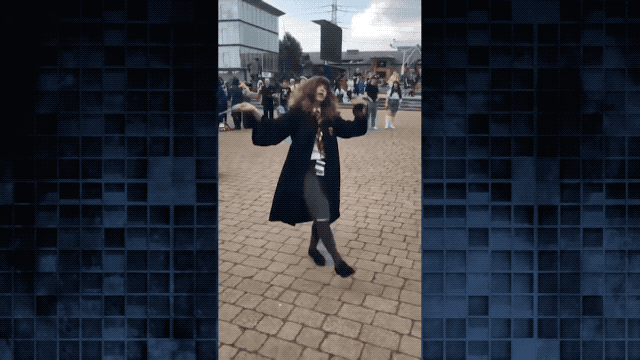 Needless to say, he was IMPRESSED.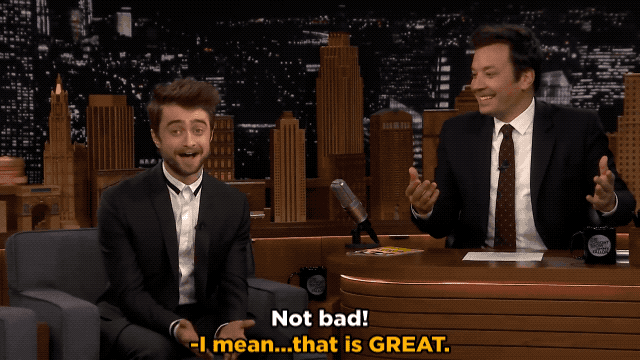 He even suggested that they need to remake the films with a dancing Hermione at the center.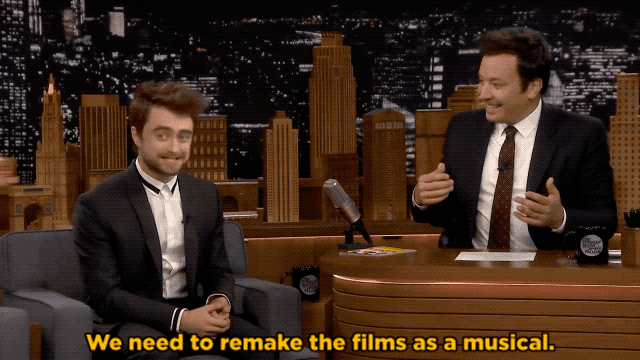 So yeah, there you have it! To see all the memes he reacted to, as well as hear a little about his new play, be sure to check out the full segment!