ICYMI, Marvel Studios' latest epic Phase Four entry, Eternals, debuted in theaters this past weekend, and it! Was! A! Lot!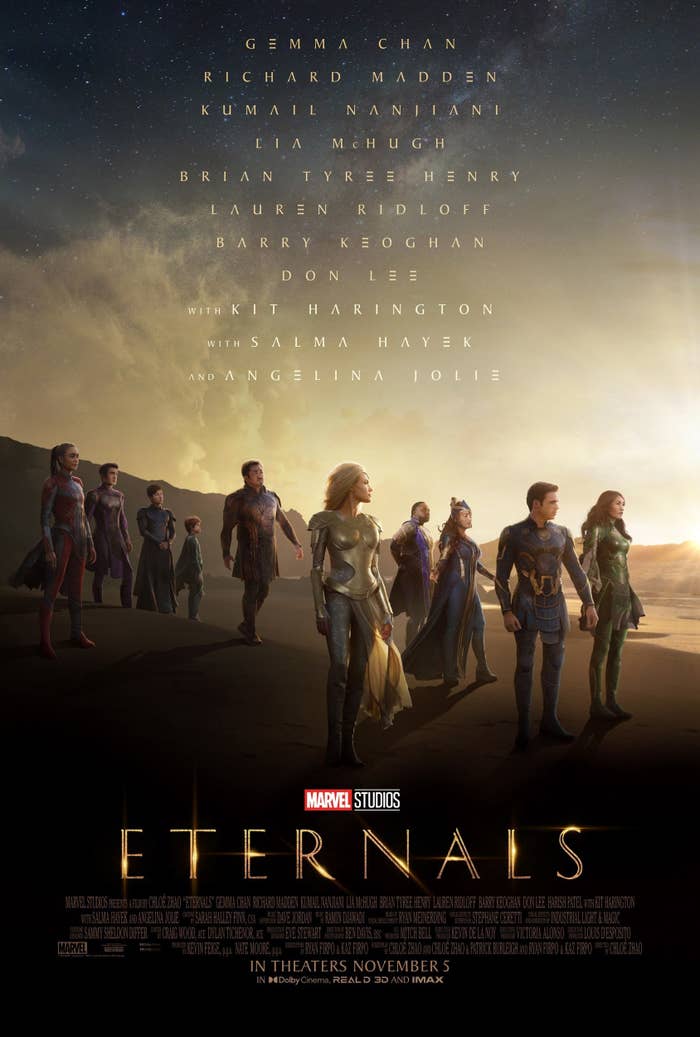 And despite being an almost three-hour movie, there's only been one small scene that most of the internet is abuzz about — it takes place during the end credits! Now, if you've already seen the film (or, ya know, read the title of this post), you likely already know where this is going...
HOWEVER, before we can dive into it, I do have to give a quick SPOILER WARNING. If you have not seen Eternals yet and do not wish to be spoiled, please bookmark this post and CLICK AWAY!!! This is your one and only SPOILER WARNING!!!
Okay...everyone who doesn't want to be spoiled gone? Good:
During the first mid-credits scene, Harry Styles (yes, THAT Harry Styles) made his official MCU debut as Eros/Starfox — Thanos's (yes, THAT Thanos) brother, who is also an Eternal!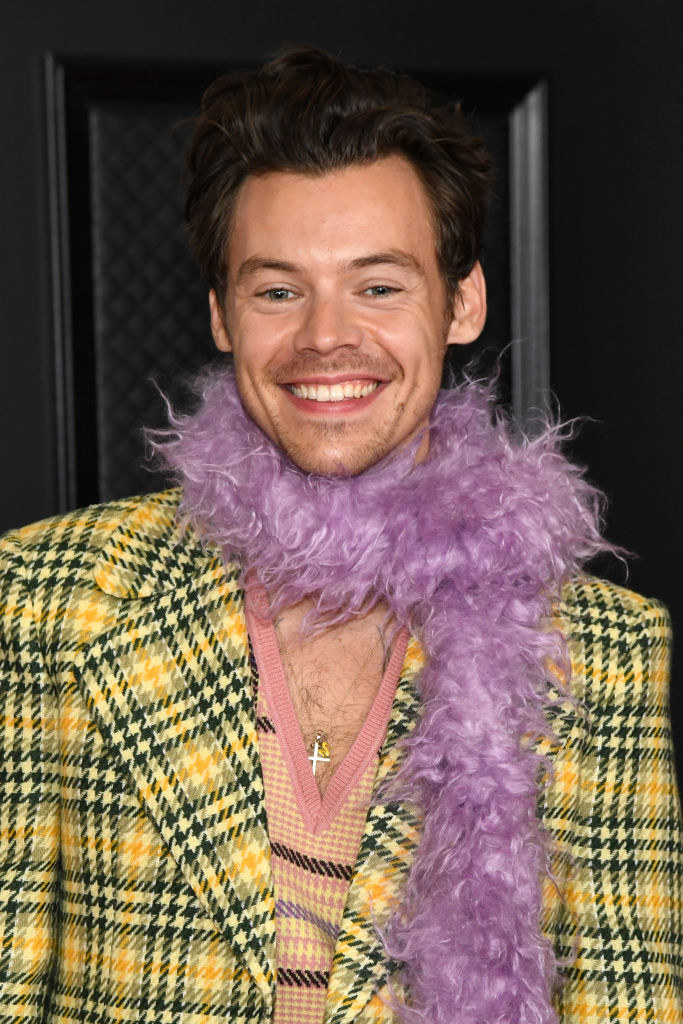 Well, this past week, the film's director — Oscar winner Chloé Zhao — revealed some behind-the-scenes context for the mind-blowing casting choice, as well as one big secret: She never once considered casting anyone OTHER than Harry for the role!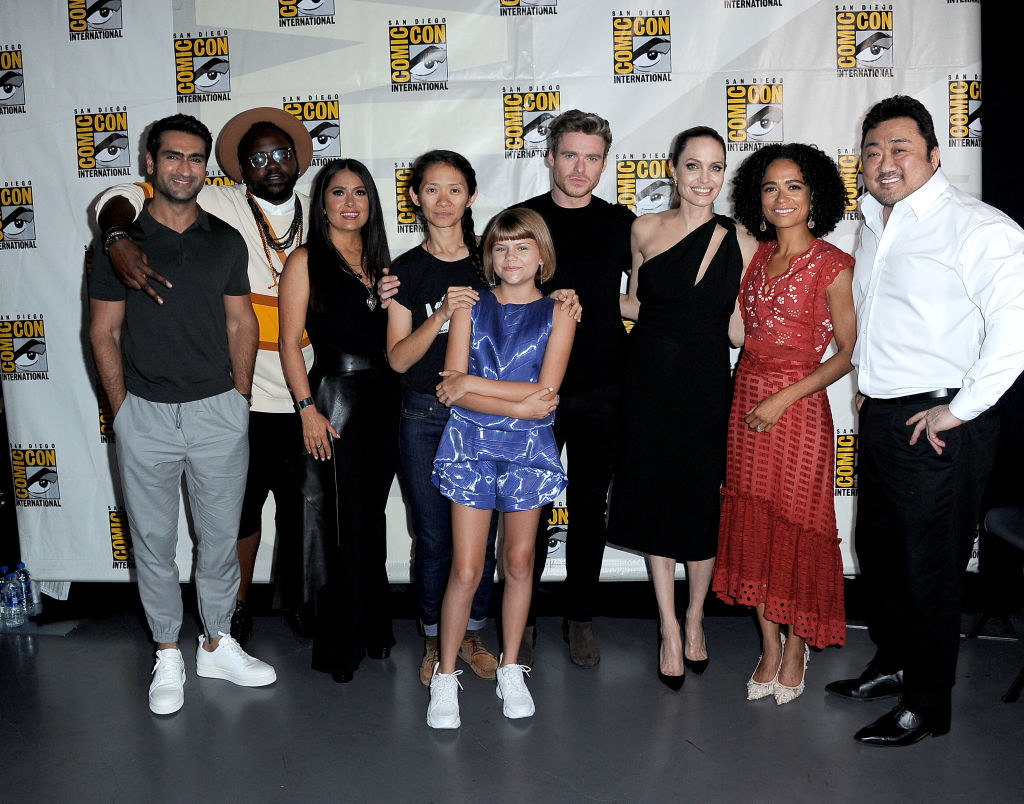 "Harry as Eros was very much a package deal for me," Chloé told Deadline. "I pitched the idea of Pip the Troll [voiced by Patton Oswalt] and Eros to Kevin [Feige, President of Marvel Studios] a while back. I love the idea of exploring an Eternal who is beyond Titan and who may have influenced Thanos throughout the years, the same way Eternals influenced us earthlings."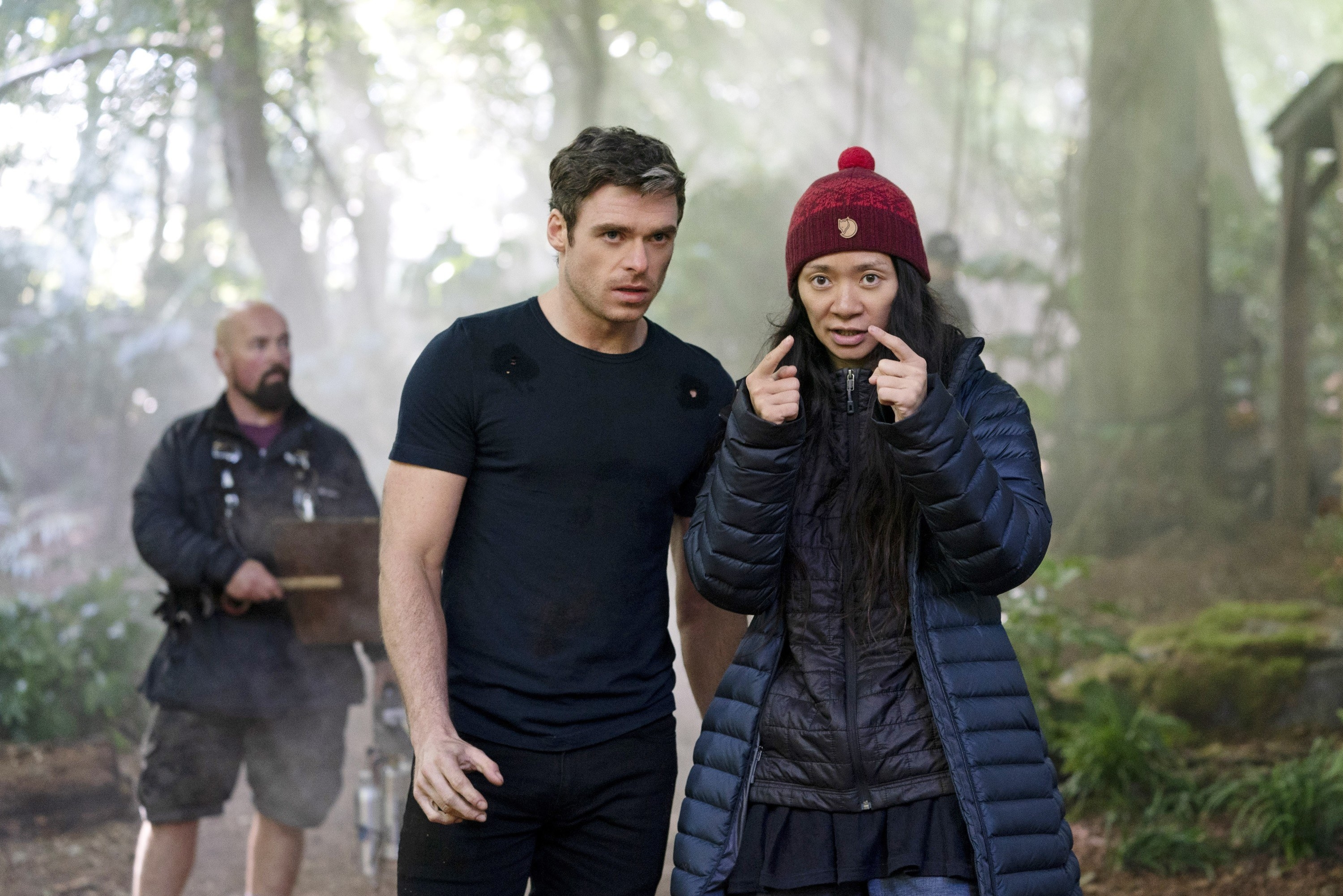 "And then, it wasn't like I suggested Eros and [we said] 'let's go find actors,'" she continued. "I kept tabs on Harry since Dunkirk. I thought he was very interesting."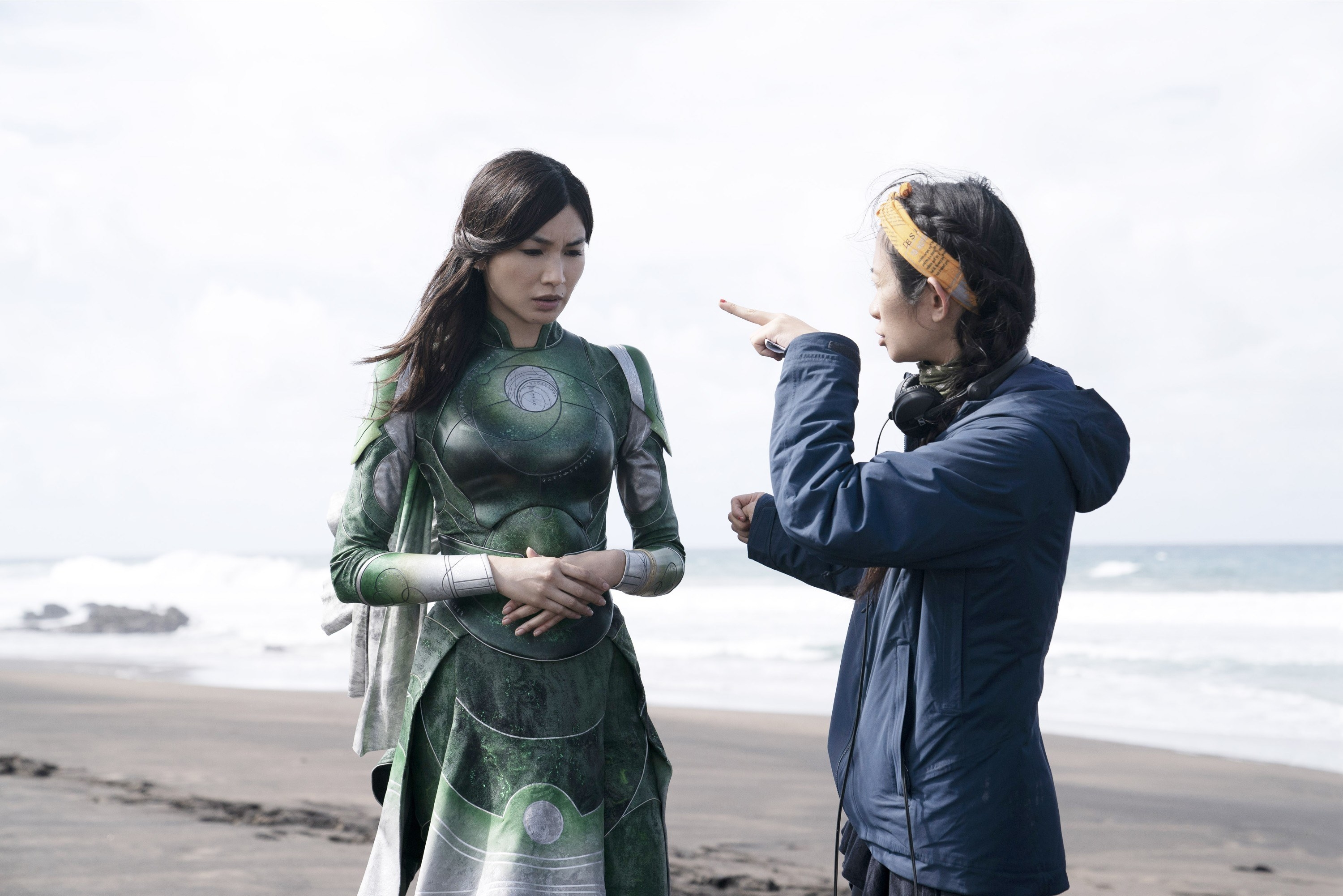 "After meeting him, I realized he is that character — the same way I cast the rest of my cast. There's so much of Eros in him. [I thought] if [Harry] says yes, and Kevin says yes, then it's a go — and I'm very happy they both did!"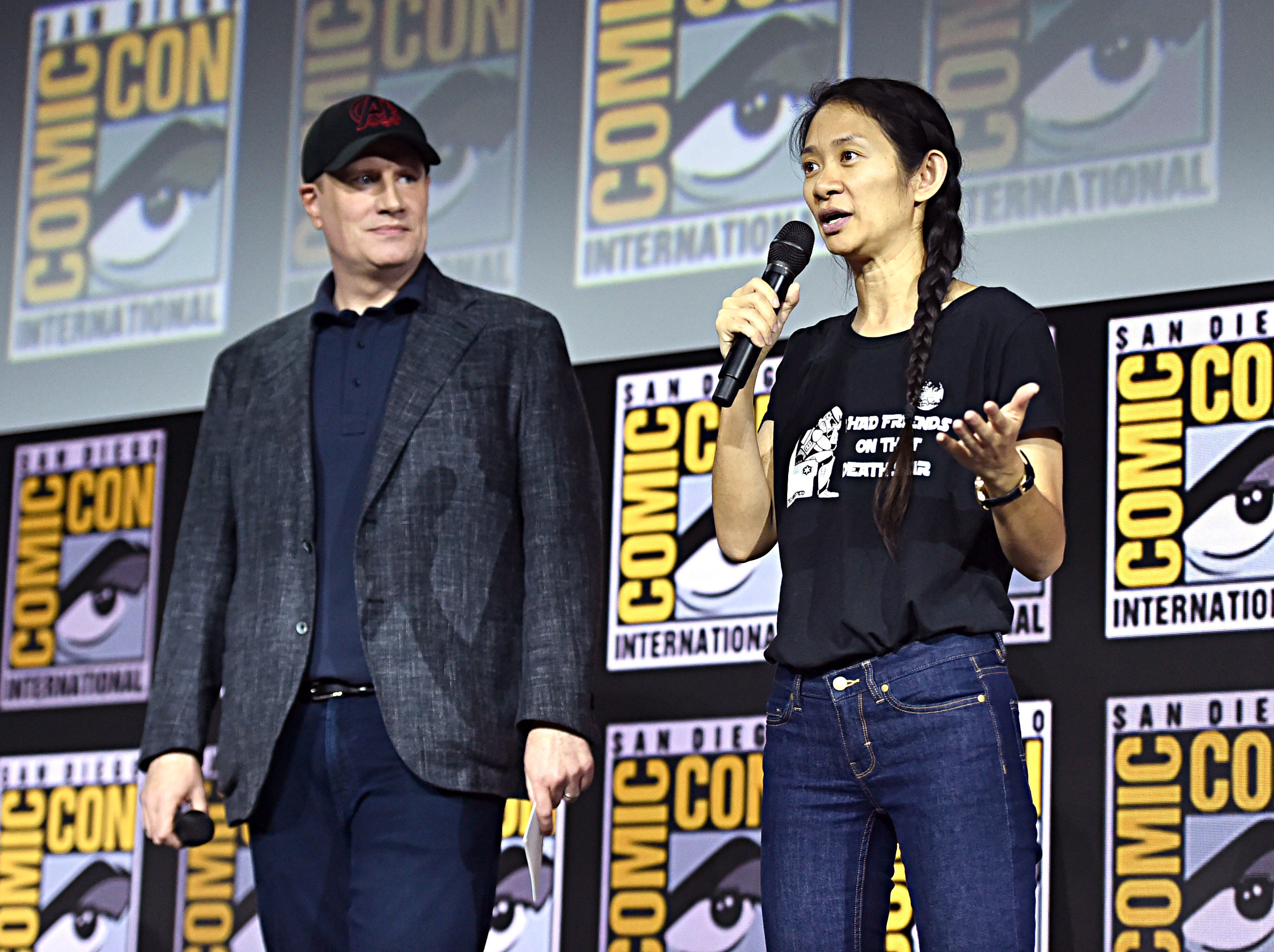 And let's all be real, so are we!!!!
How will Eros play into the future of the MCU? I guess only time (and more movies, of course) will tell!