And, while there were a bunch of moments to obsess over, the stand-out scene is, easily, the interaction between Mr. God of Thunder from Down Under, Thor, and Ms. Literal Atomic Bomb, Carol Danvers/Captain Marvel.
Basically, Thor approaches Carol in a menacing manner before summoning the all-mighty Stormbreaker. The weapon literally SWOOSHES past her face and you better believe she doesn't even FLINCH.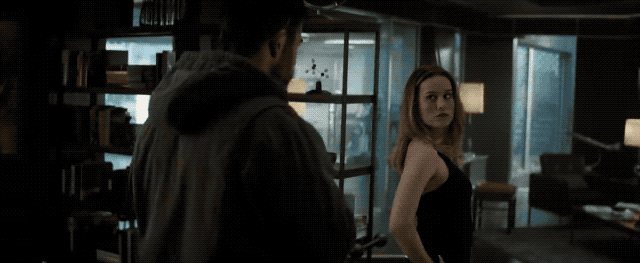 Instead, she gives Thor a "...and you are?" look, which immediately renders the god with no choice but to admit he likes her style.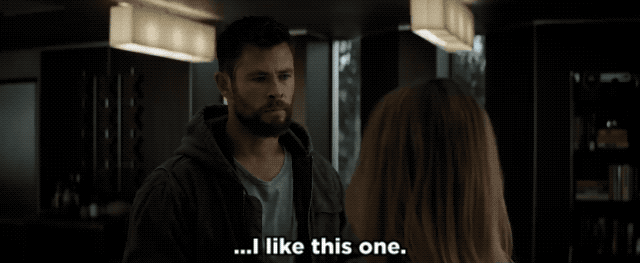 Seriously, these two ARE THE STRONGEST AVENGERS. Two babes whose lives were turned UPSIDE-DOWN by the Tesseract, uniting to snap Thanos' farm-living butt in half.
And I am, of course, not the only fan to christen this interaction one of the best in the franchises' history. Here are just a few of the funniest reactions to their meeting:
1.
This perfect description:
2.
This video reenactment:
3.
This friendship monologue:
4.
This accurate reaction:
5.
This dream scene:
6.
This OTHER dream scene:
7.
No seriously, please make this happen:
8.
This Lord of the Lesbians:
9.
This song and dance:
10.
This power stance:
11.
This Marvel Studios pitch:
12.
This undeniable truth:
13.
And finally, this accurate representation of the overall experience:
So, how hype are you for Avengers: Endgame? What was YOUR favorite part of the new trailer? Share in the comments below!