"Candyman" Has A New Trailer And Hey, Cool, Looks Like I'll Be Having Nightmares On A Weekday
BEE careful what you wish for!
Y'all — 2021 is really coming through with some incredible content for us horror movie lovers, and I! For! One! Am! Grateful!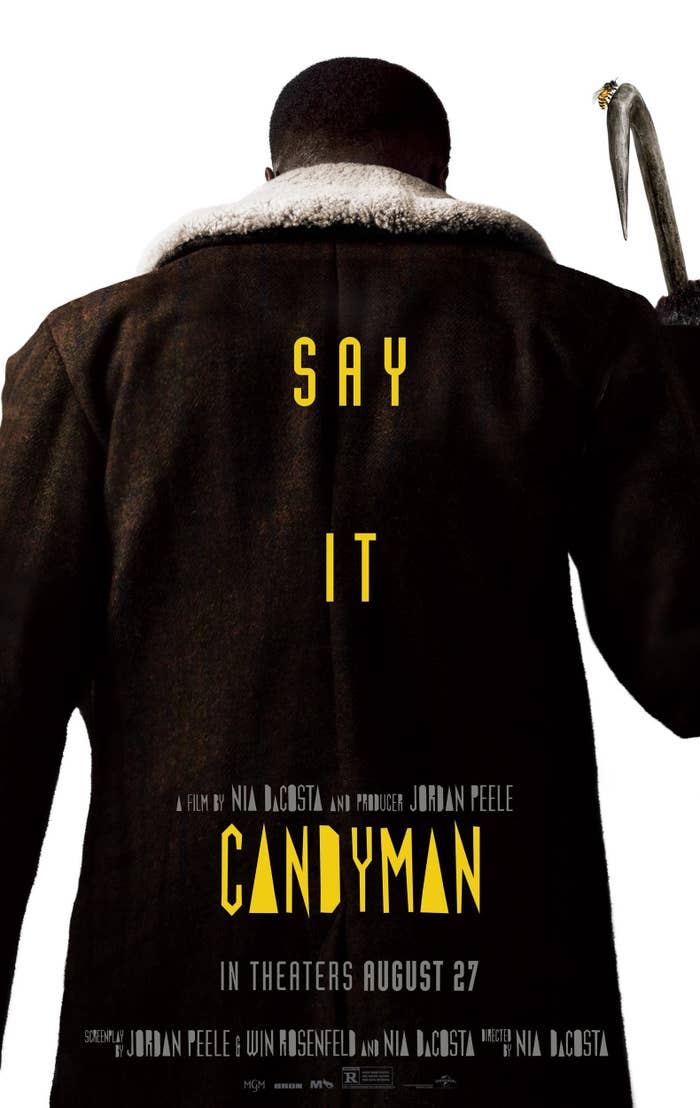 Our story follows a visual artist named Anthony (played by the absurdly handsome Yahya Abdul-Mateen II) as he seeks to unravel the mystery behind an urban legend that's haunted a Chicago neighborhood for decades.
However, Anthony's apparently never seen a horror movie before in his life, and the second he discovers how to summon the elusive Candyman — a supernatural entity who was murdered after being wrongly accused of putting razors in children's candy — he does so, terrorizing his much smarter girlfriend, Brianna (played by the MCU's stunning Teyonah Parris).
(For the uninitiated among us, you summon Candyman by looking into a mirror and saying his name FIVE times. He requires a little more effort than Beetlejuice.)
And everyone around Anthony is like, "Hey man, maybe don't do that!" and he's like, "Nah, I'm going to do it!" and THEN he's like, "Oh no, I shouldn't have done that!"
Hoping that the heart-wrenching true story of Candyman's death will bring new life to his artwork, Anthony accidentally opens a portal into a space between our world and something much more sinister (and positively FILLED with bees).
As a huge fan of everyone involved in this project, as well as the original 1992 film, I for one am excited beyond belief for this to finally be released! Though, I WILL be avoiding mirrors for the foreseeable future, so if I look like garbage, mind ya business!
ANYWAY — there ya have it! BEE sure to catch Candyman when it hits theaters Aug. 27, just in time for Halloween Foreplay Season!