Let's cut to the chase: Back in October, we recieved our first full-length trailer for Birds of Prey (and the Fantabulous Emancipation of One Harley Quinn), and fans damn near lost their minds with excitement.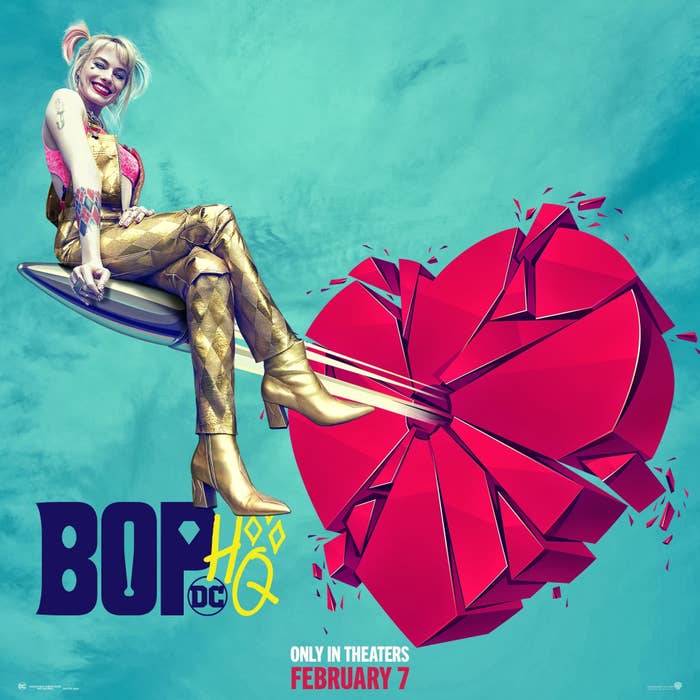 Well this week, the DC Comics gods have smiled down upon us once more. We've been gifted with a second trailer that's chock-full of brand new footage. Bless up:
The trailer begins with Harley "reporting a terrible crime" while using an absolutely amazing accent. IDK where it's supposed to be from...but A+.
She quickly moves on to explain that she and the Joker are no longer an item (good), and it seems she's found some catharsis in blowing up Gotham's Ace Chemicals plant.* You know, the plant where the Joker had her dive into a vat of acid.
Anyway, the only thing putting a damper on her newly found freedom as a single woman is, as it turns out — now that she's not with the Joker — quite a few OTHER supervillains in Gotham would like to see her...not alive.
And no one wants to see her dead more than mafia don Roman Sionis, aka Black Mask (Ewan McGregor), who we finally get a glimpse of in that...ya know...black mask.
This trailer also gives us a better look at the little team Harley has put together, who are all ALSO on Black Mask's hit list. This includes Renee Montoya (Rosie Perez), a Gotham cop who is putting together a case against him:
Lounge singer — and screamer — Black Canary (Jurnee Smollett-Bell), who "betrayed" Black Mask at some point:
Vigilante badass Huntress (Mary Elizabeth Winstead), who "killed his BFF":
And pickpocket Cassandra Cain (Ella Jay Basco), who straight-up robbed Black Mask:
The trailer ends with Cassandra meeting one of Harley's beloved pet hyenas, who she has named after her unfortunate-but-consistent crush:
That's it! I just really love this, y'all!! Seriously, this movie cannot get here fast enough! So be sure to catch Birds of Prey (and the Fantabulous Emancipation of One Harley Quinn) when it finally hits theaters Feb. 7, 2020!