Hi all. It's me again. Allie. BuzzFeed's movie editor and resident final girl. ICYMI, I recently revealed one of my favorite hobbies to y'all: sneaking peeks at cool behind-the-scenes pics on photo sites when I'm actually supposed to be looking for movie stills to use in posts. Oops!
Anyway, given my well-documented love of horror on this website, I figured it was a good time to finally merge my two great loves: behind-the-scenes pics and horror! And, while horror movies may be terrifying to watch, I think these photos show that they're actually quite fun to make!
Ready? I hope so! Let's go:
1.
Nick Castle and James Jude Courtney — who both play Michael Myers — hold up their prized masks on the set of Halloween (2018):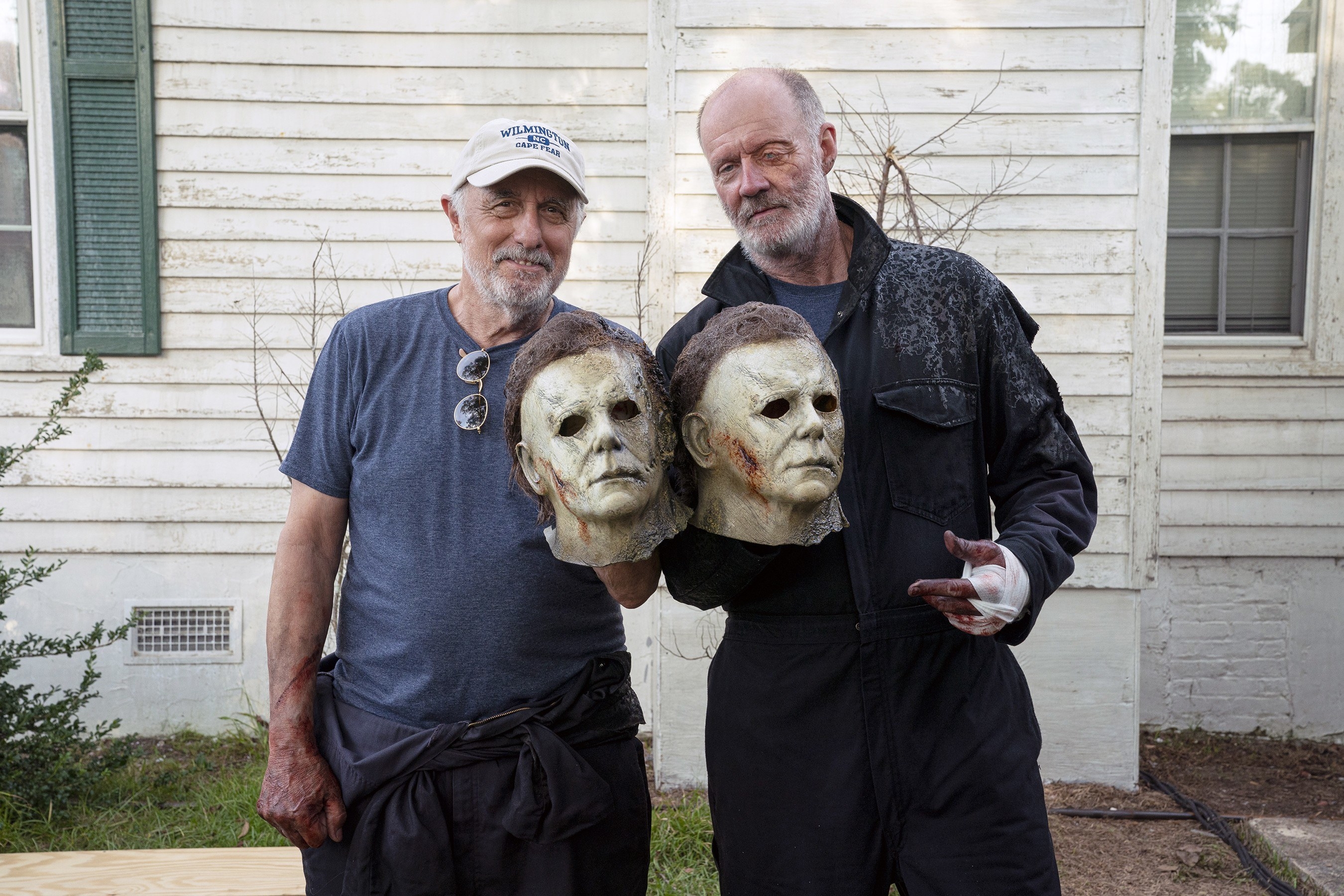 2.
While Jamie Lee Curtis and director David Gordon Green discuss her plans to decimate them both on the set of Halloween Ends (2022):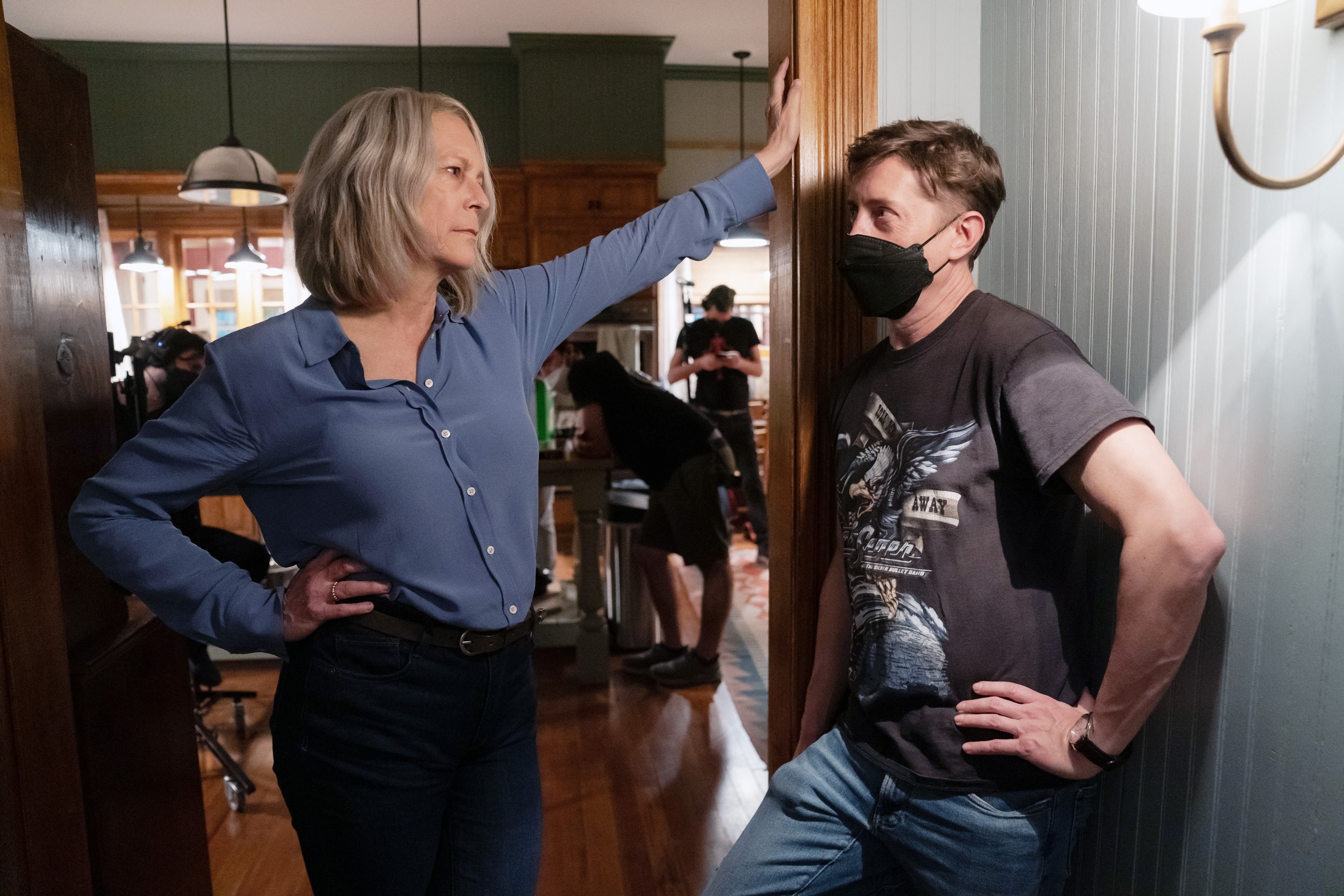 3.
Meanwhile, director Jordan Peele hangs out at Jupiter's Claim on the set of Nope (2022):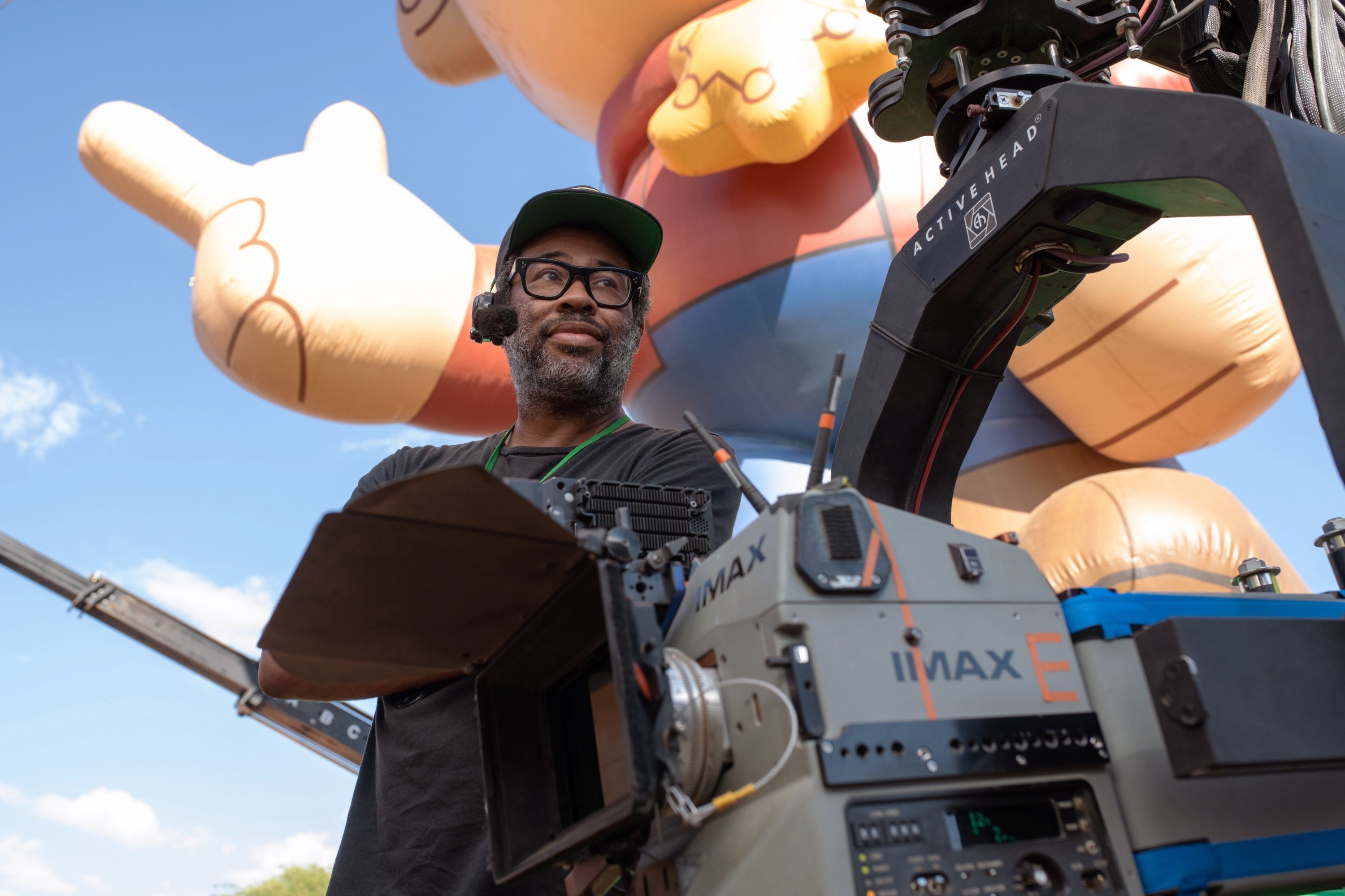 4.
Here's a young Steven Spielberg making a call while a shark ominously watches in the background on the set of Jaws (1975) — hopefully, he's not on the phone with a ~loan shark~: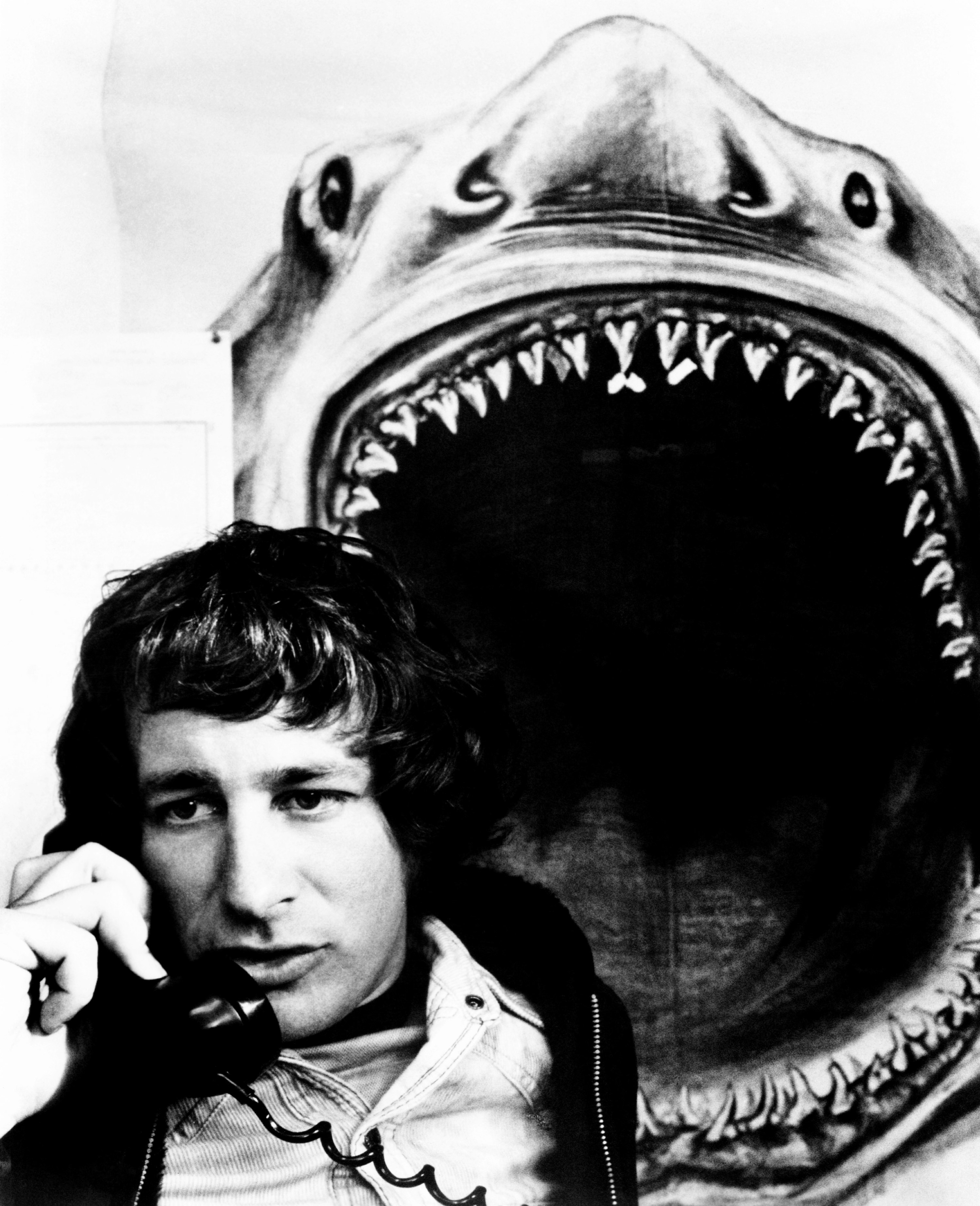 6.
Robert Englund checks out a playback while behind-the-scenes of A Nightmare on Elm Street (1984):
7.
Clive Barker hangs out with the squad on the set of Hellraiser (1987):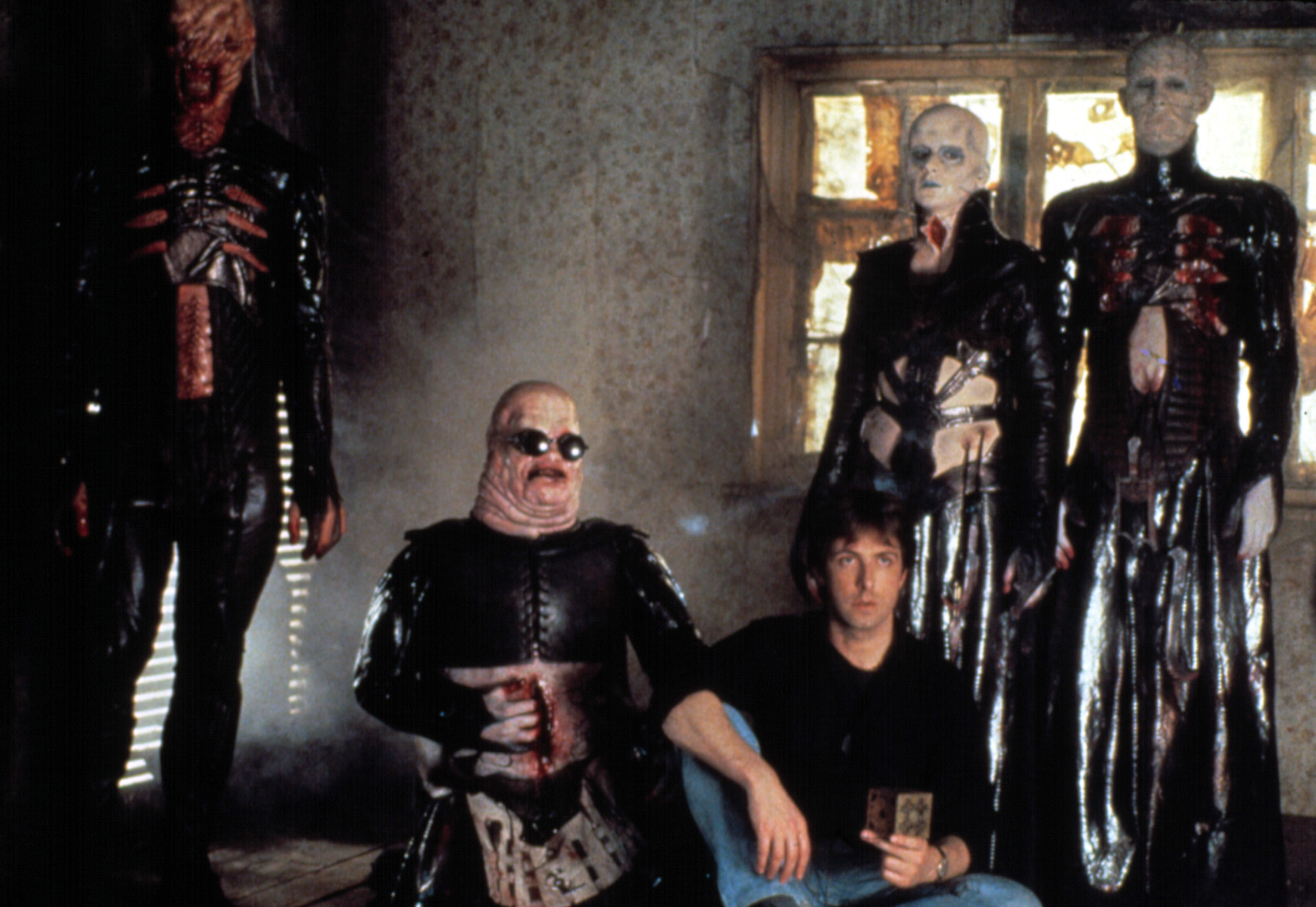 8.
And, speaking of squads, here's Harry Dean Stanton, Ian Holm, John Hurt, Veronica Cartwright, Tom Skerritt, Sigourney Weaver, and Yaphet Kotto on the set of Alien (1979):
9.
Ari Lehman wades in the water in a mask while waiting to terrify you with the final jump scare in Friday the 13th (1980):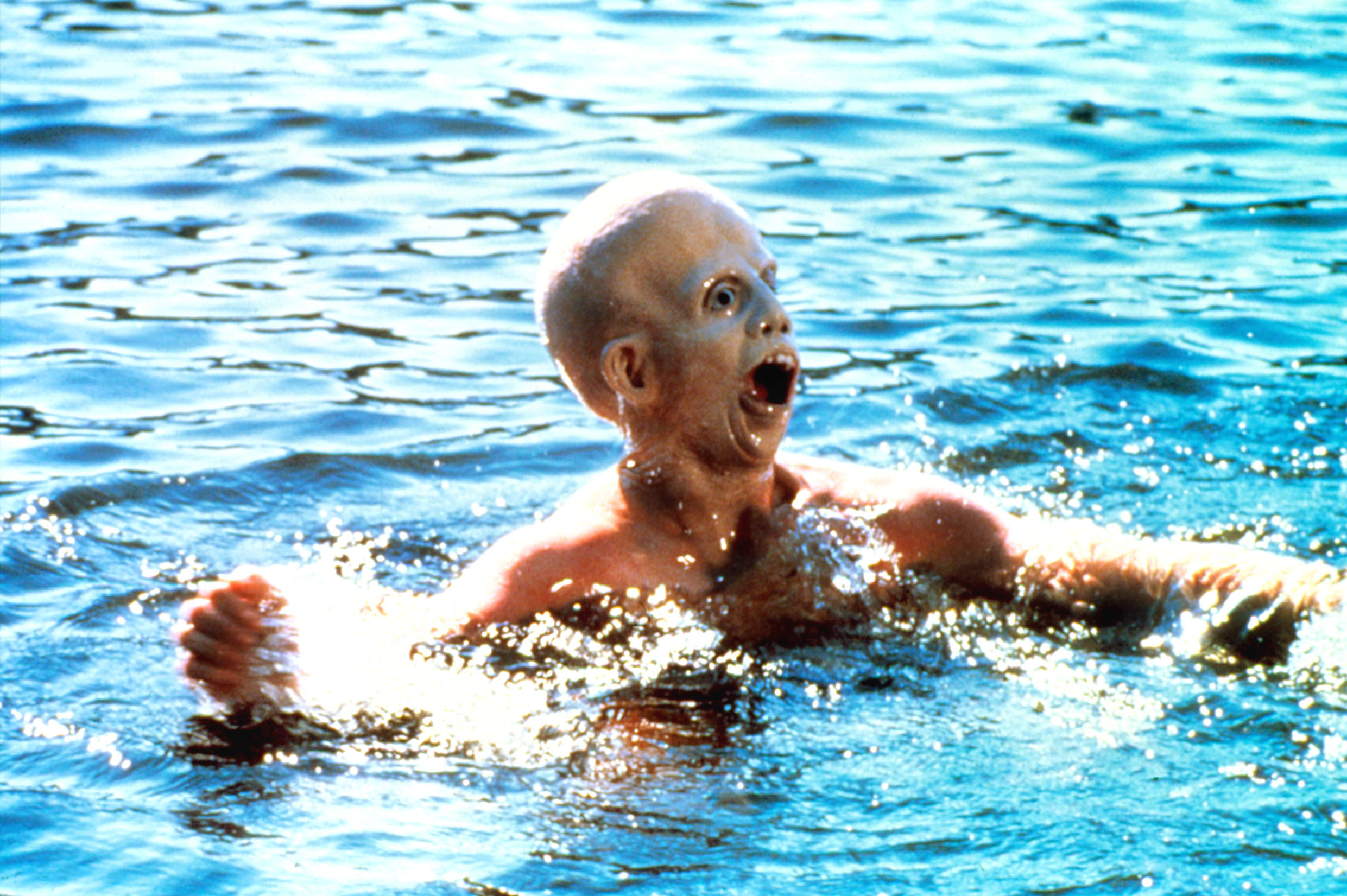 10.
And, while we're talking about water, here you see Ben Chapman and Julie Adams enjoying some down time on the set of Creature from the Black Lagoon (1954):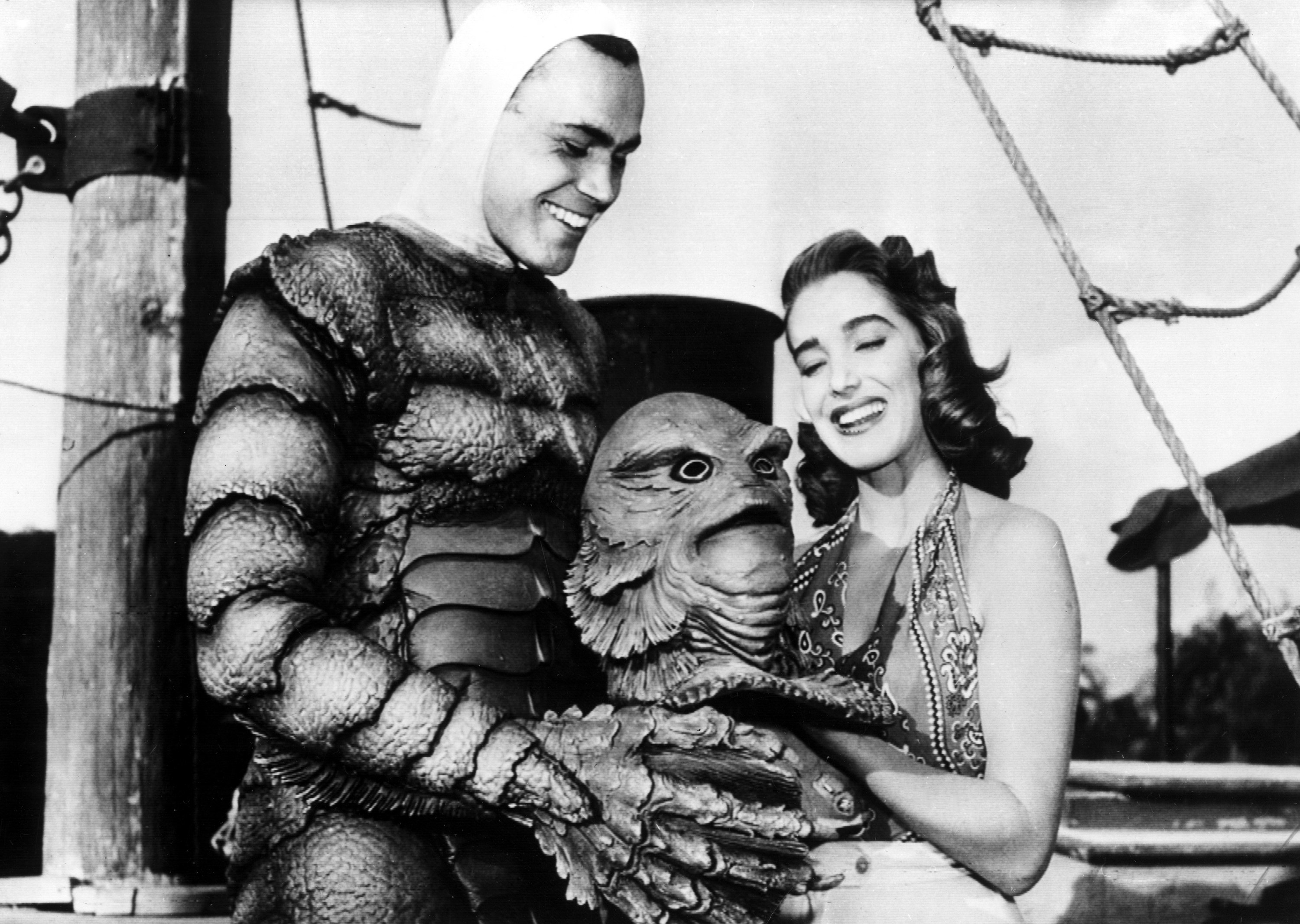 11.
Oh, and did you ever wonder how this iconic horror film was shot? All really underwater, babyyy: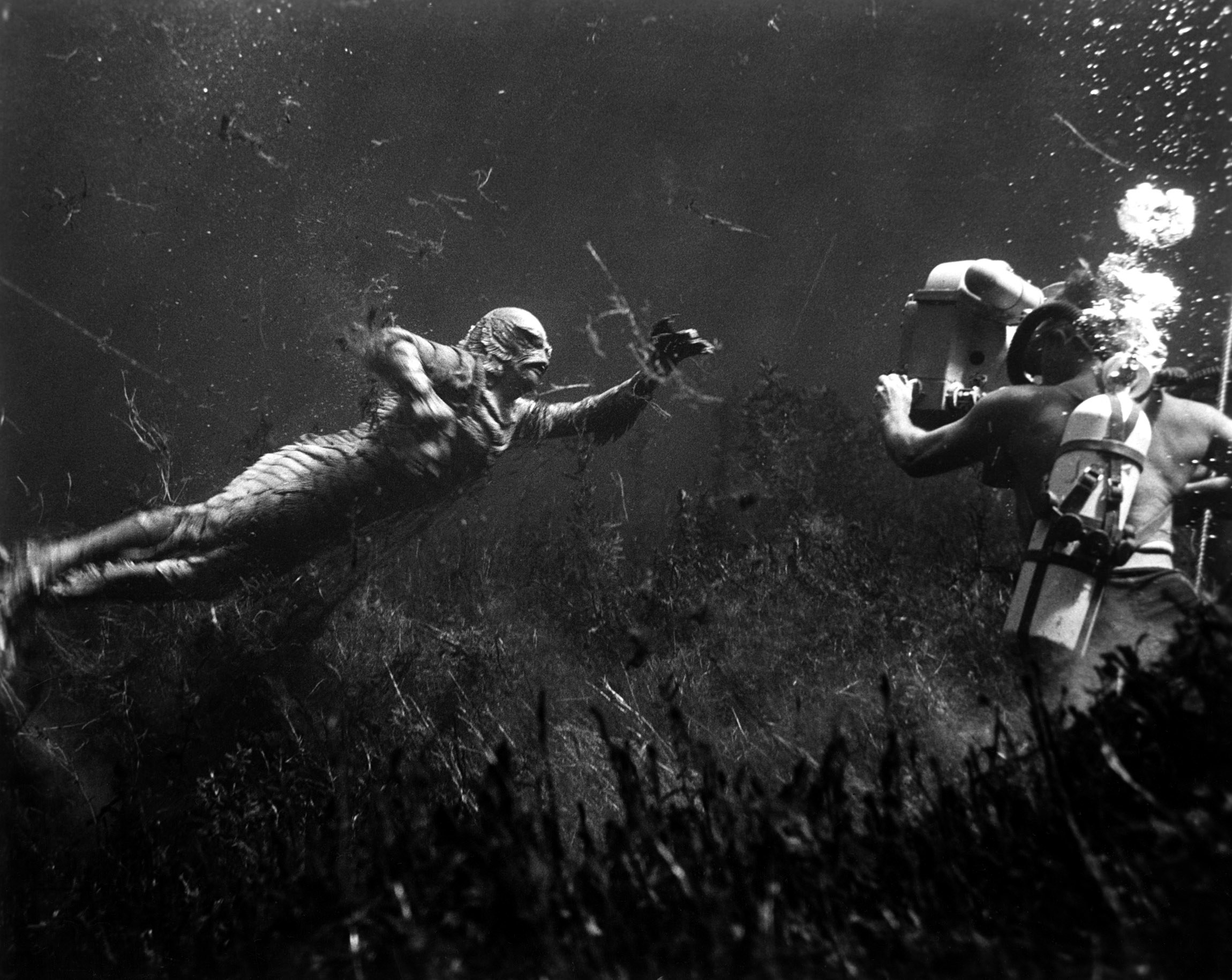 12.
Director Nia DaCosta instructs Yahya Abdul-Mateen II on the set of Candyman (2021):
13.
And Kristen Bell gets attacked by a green screen while filming Pulse (2006):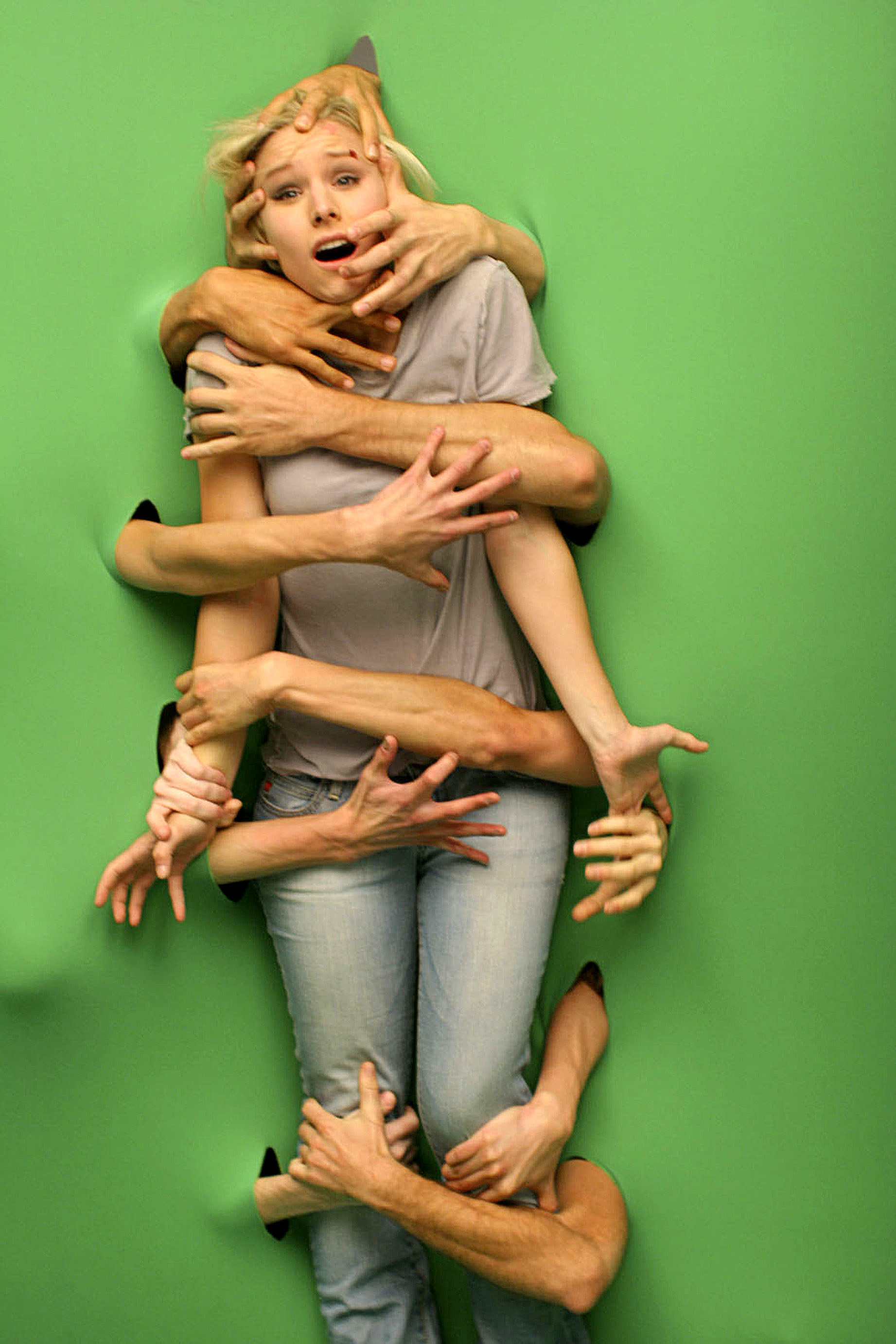 14.
Eli Roth looks unbothered while directing Arie Verveen on the set of Cabin Fever (2002):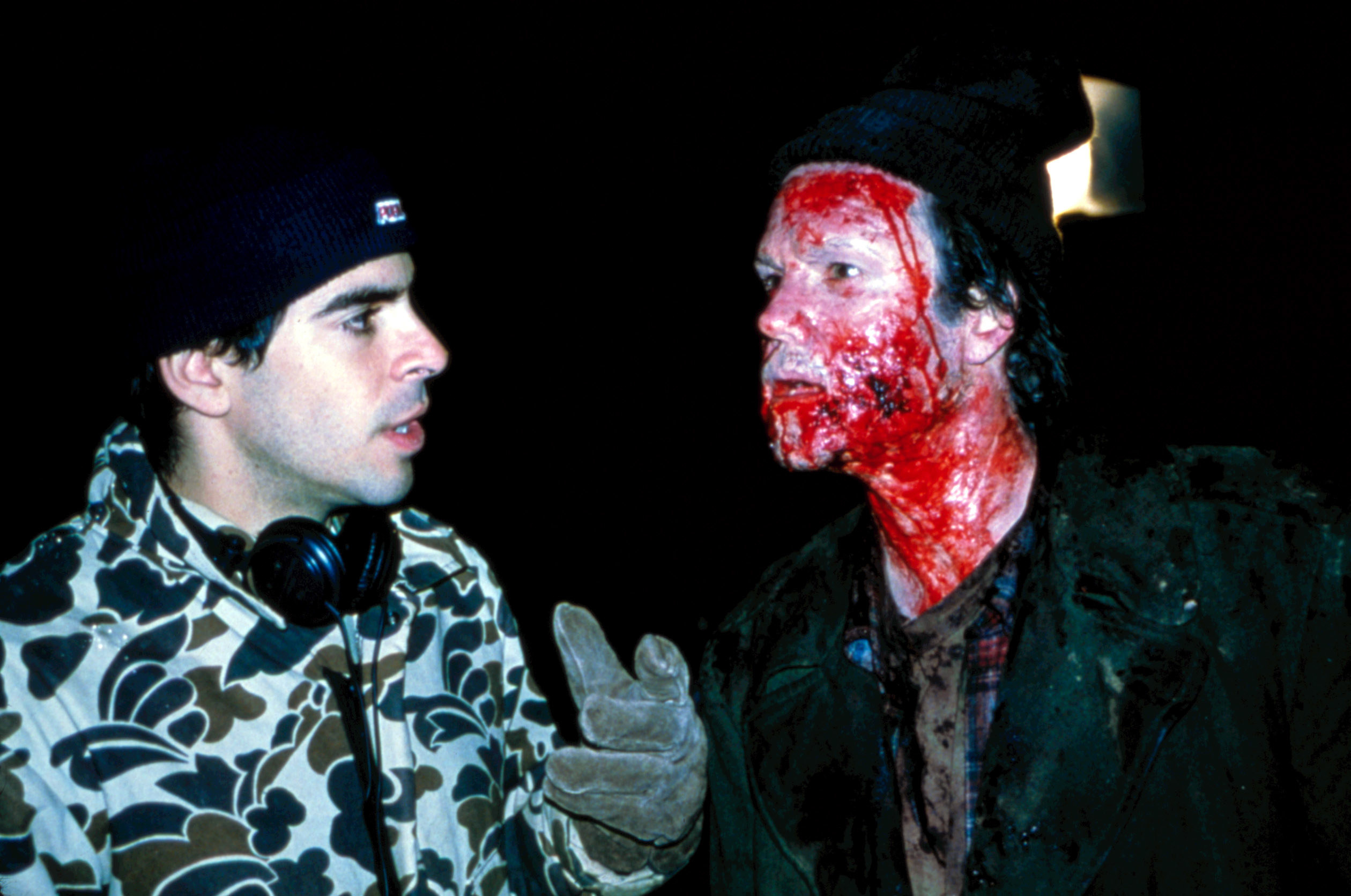 15.
And he continues this vibe while shooting Hostel (2005):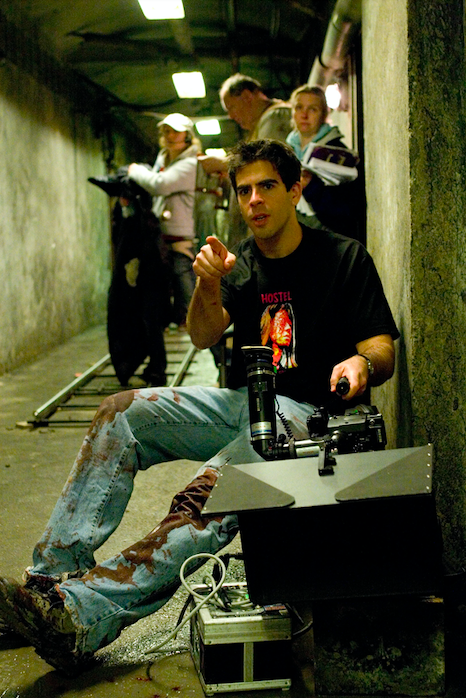 16.
Moving from metaphorical chill to literal chill, director Stanley Kubrick, Jack Nicholson, and the whole crew try to stay warm on the set of The Shining (1980):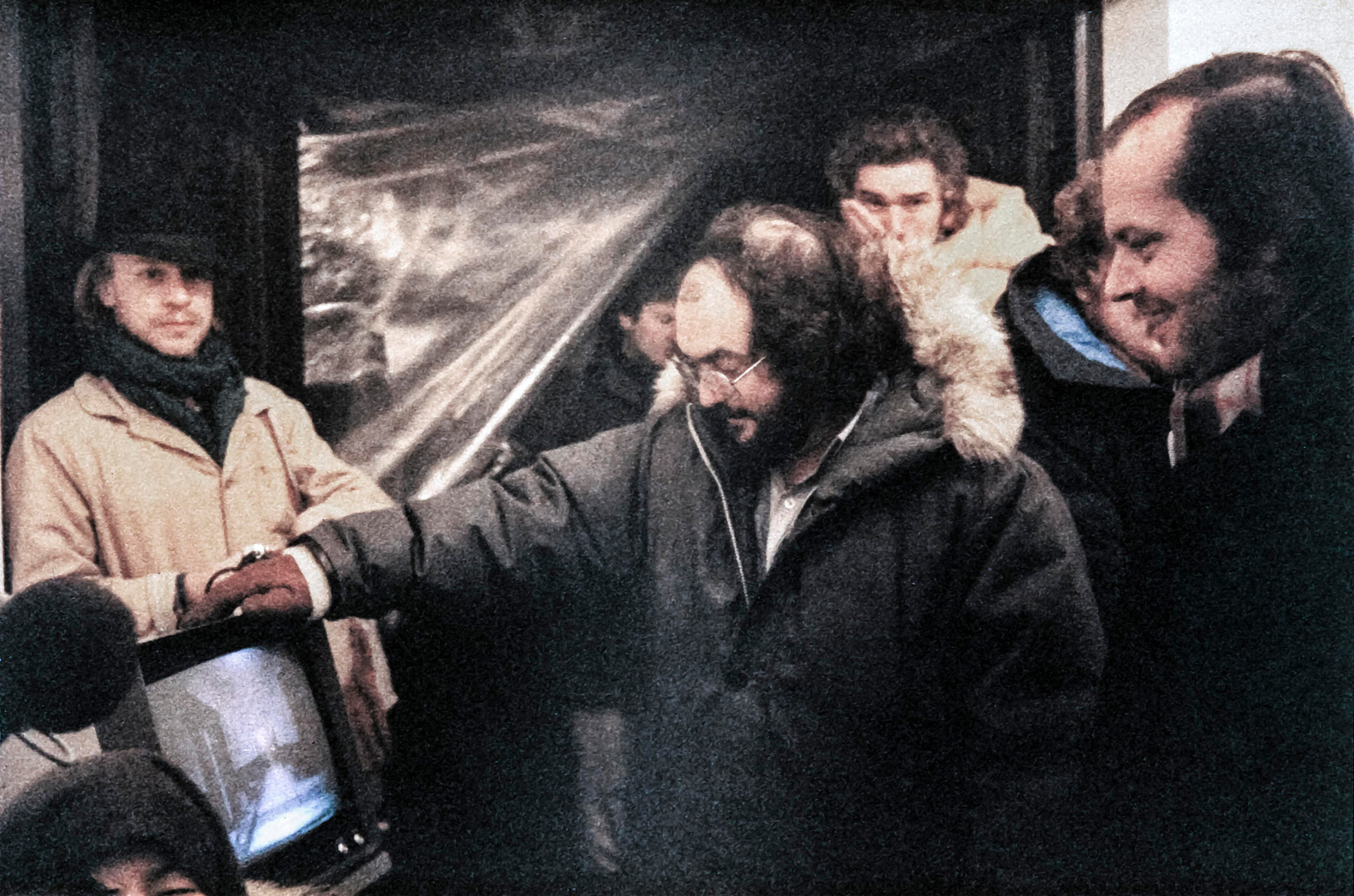 17.
And Chucky's ready for his closeup on the set of Child's Play 3 (1991):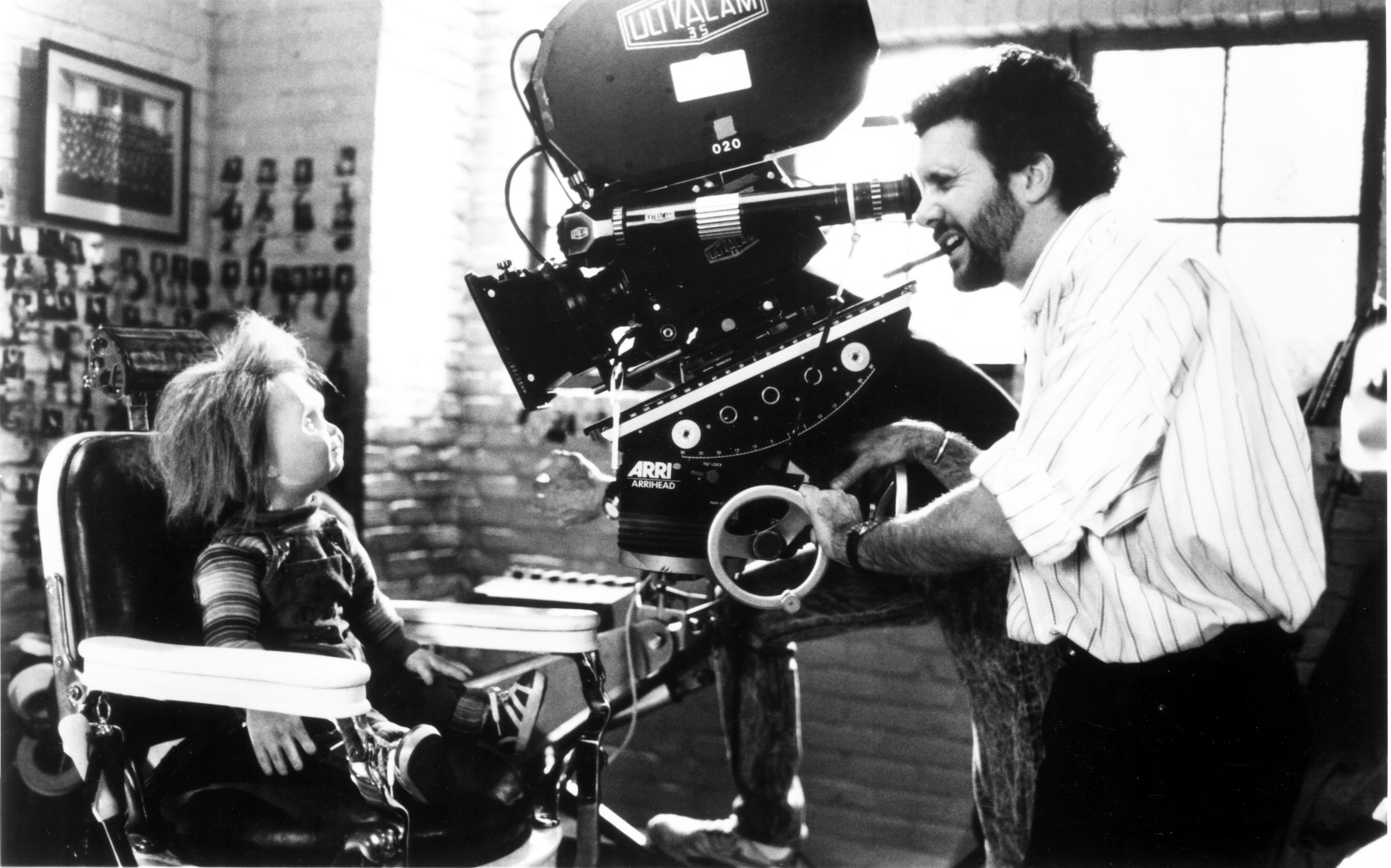 18.
Director Ari Aster points Florence Pugh and her iconic frown in the right direction for a scene in Midsommar (2019):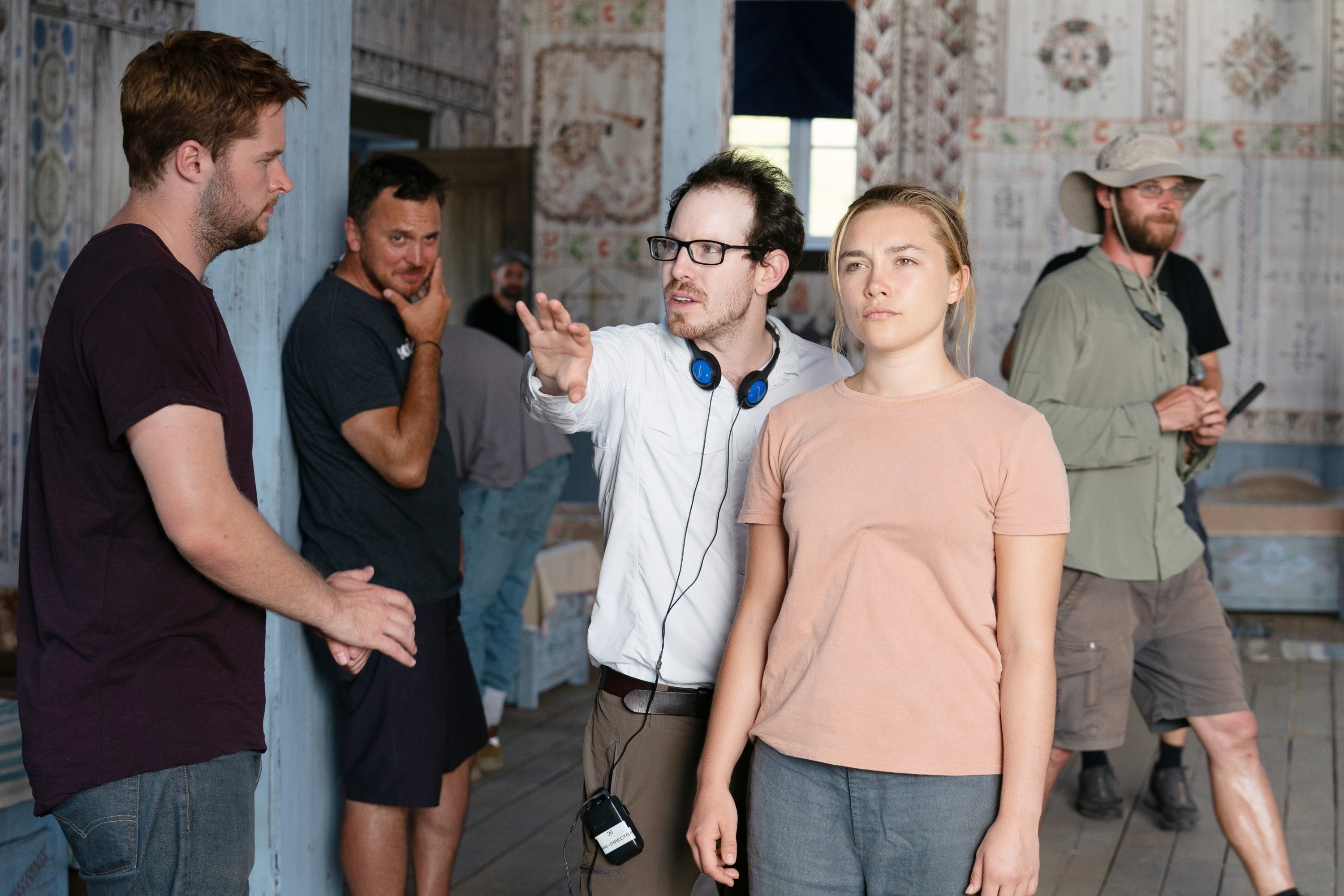 19.
And a bloodied Natalie Portman listens intently to director Alex Garland while filming Annihilation (2018):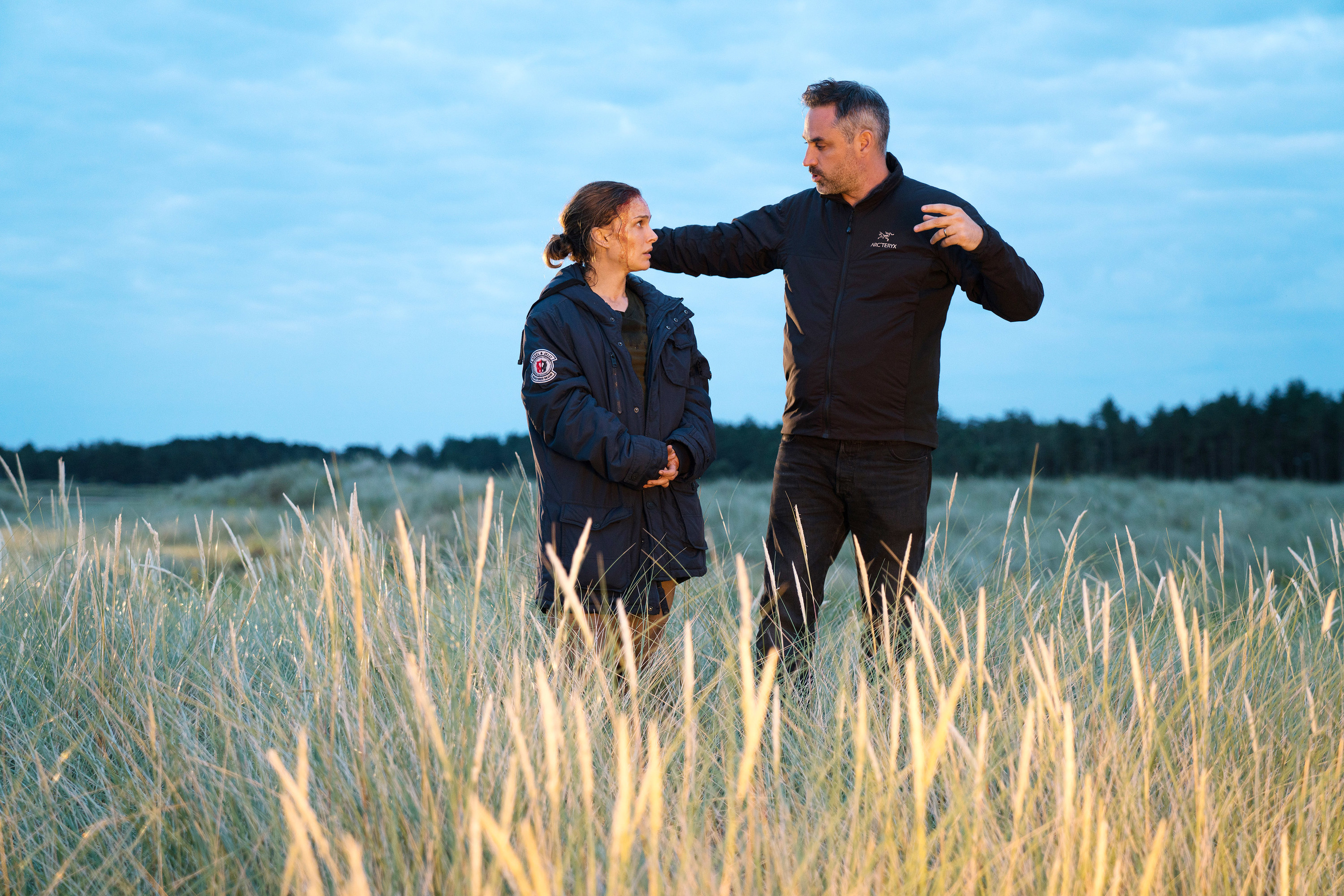 20.
While shooting Glass (2019), M. Night Shyamalan, James McAvoy, and Bruce Willis prepare in a very pink room: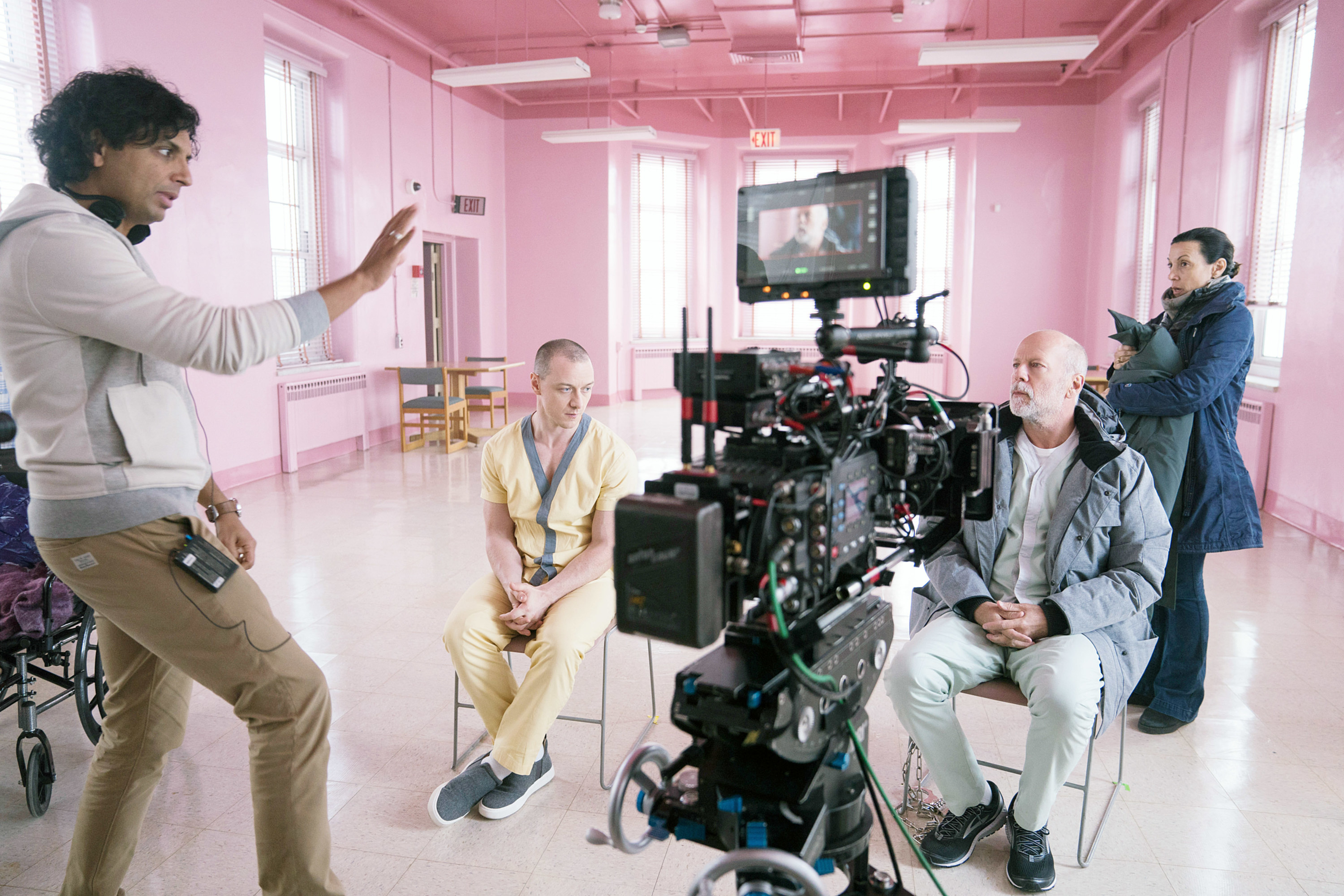 21.
Director Halina Reijn shows Amandla Stenberg and Maria Bakalova a very muddy playback while filming Bodies Bodies Bodies (2022):
22.
Scream (2022) producer Kevin Williamson seems to have some issues with his peripheral vision: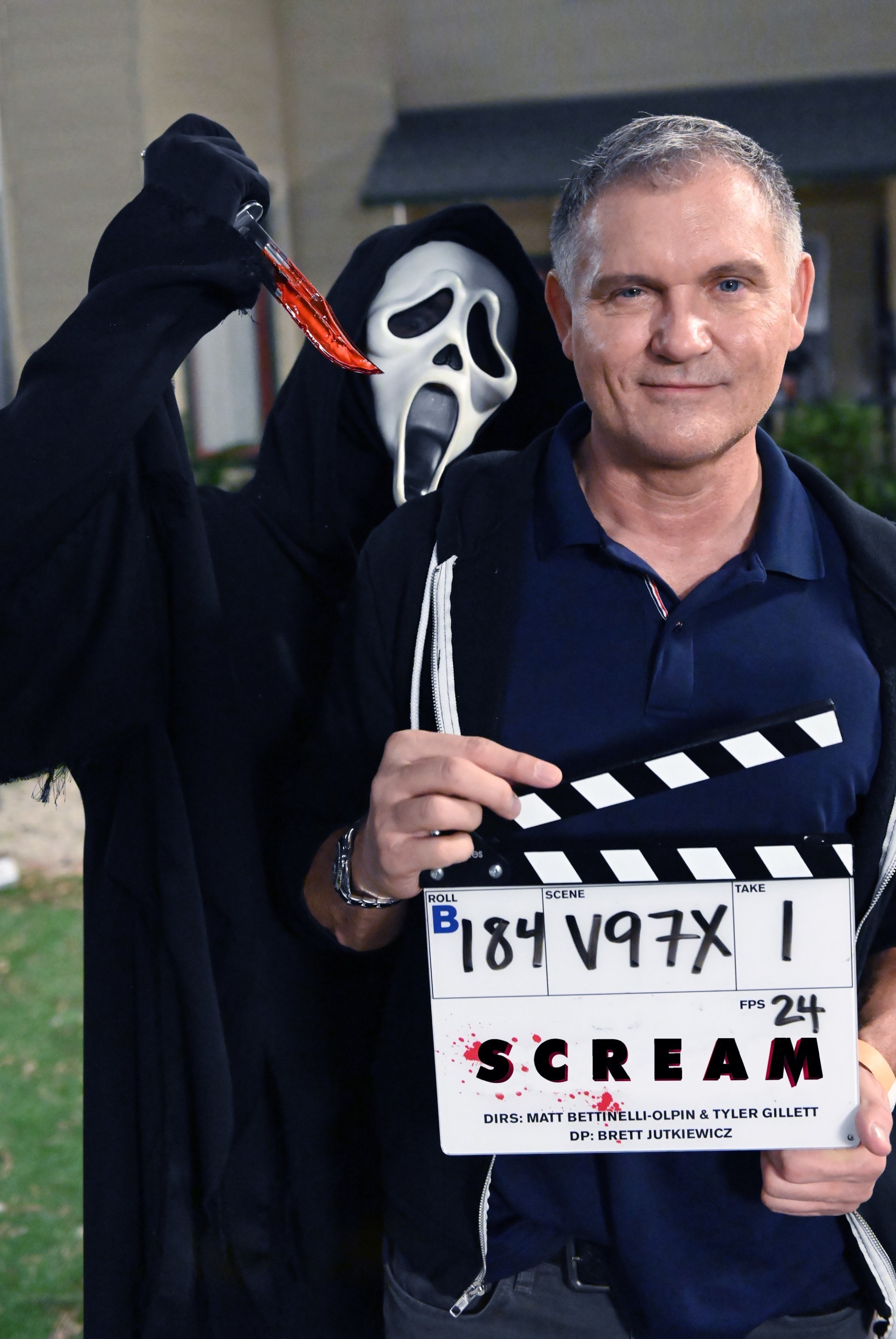 23.
While director Wes Craven preps Drew Barrymore for the intense opening sequence in Scream (1996):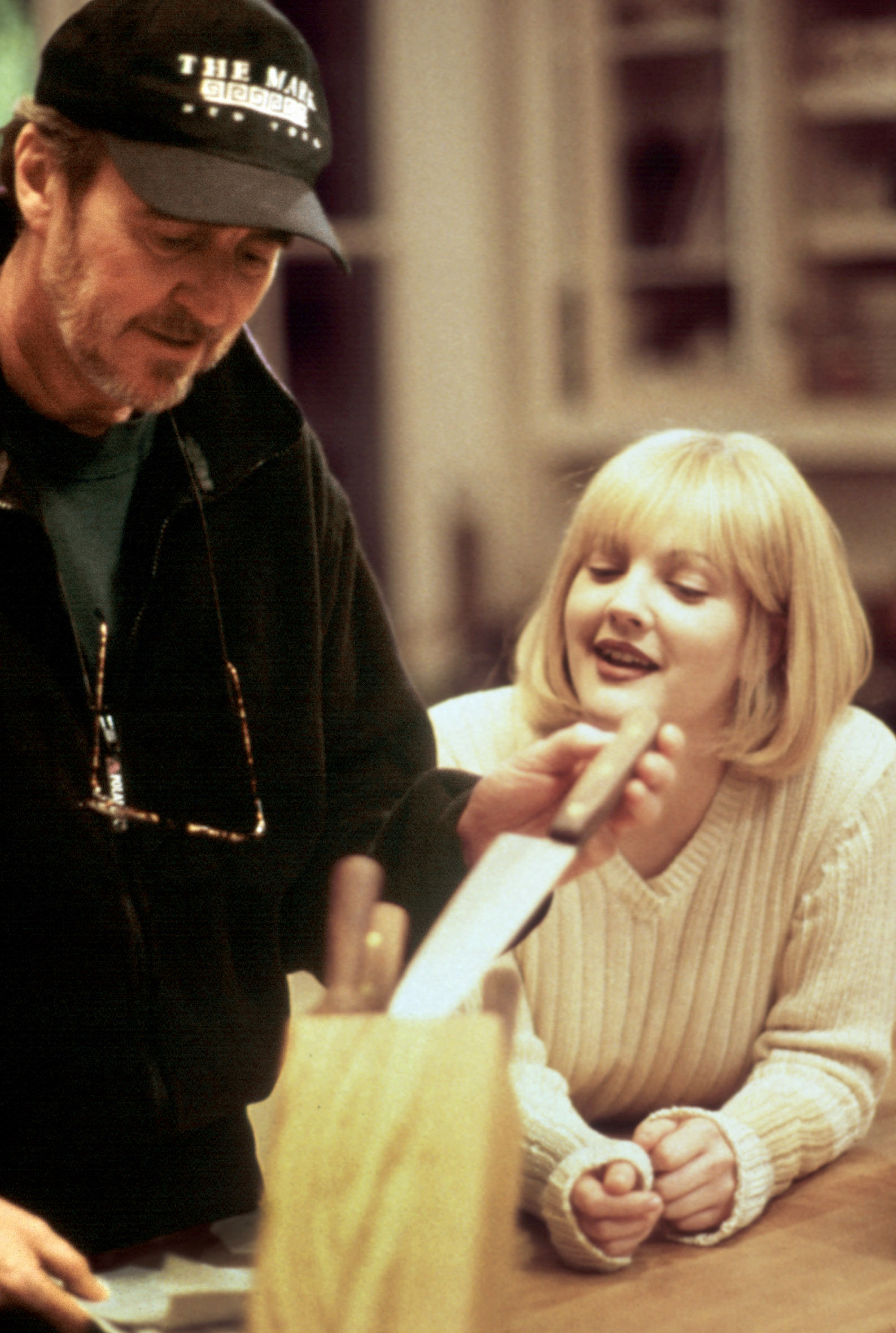 24.
A Quiet Place (2018) director John Krasinski positions the camera for the perfect angle on a hectic scene: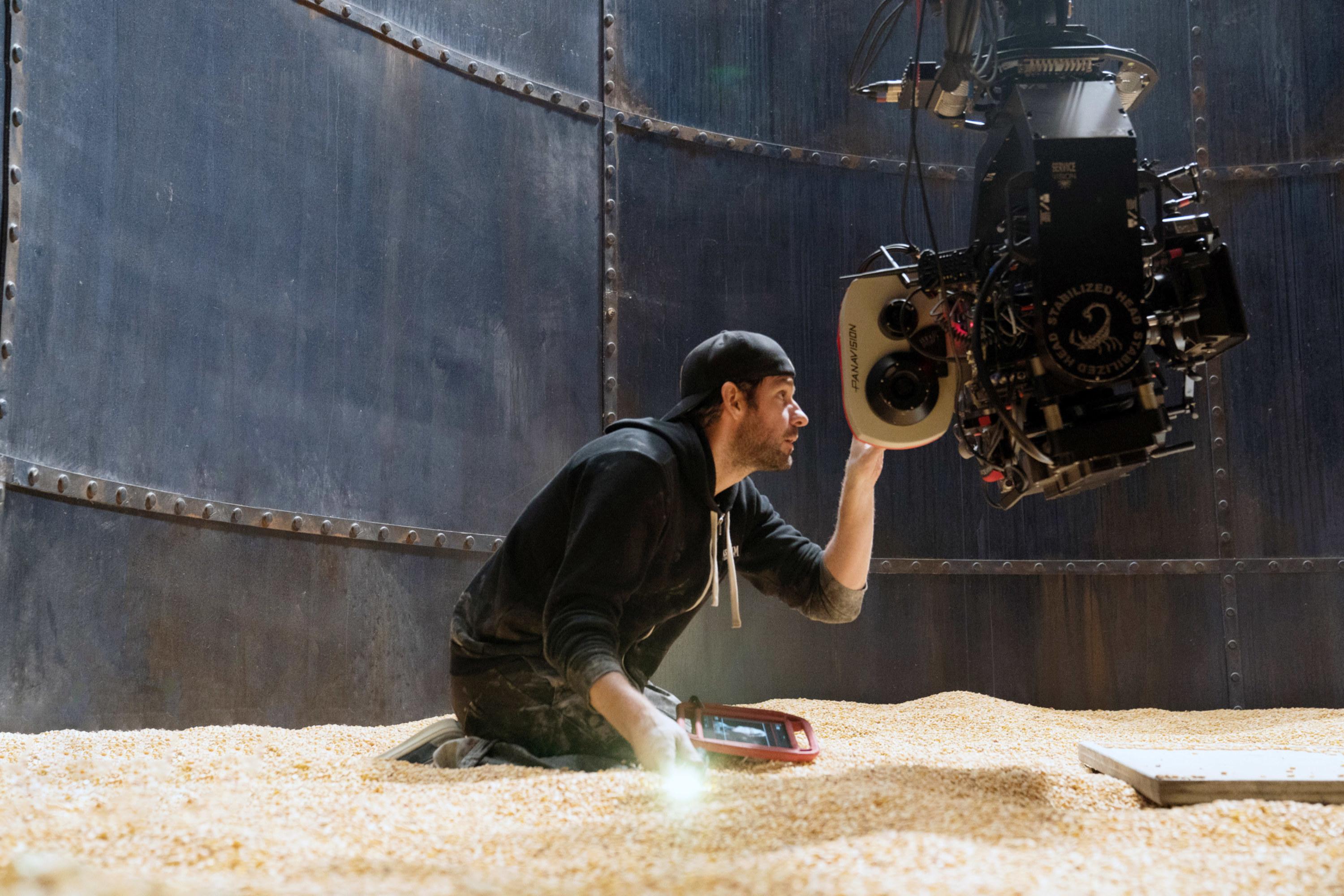 25.
Anthony Hopkins and director Jonathan Demme have a totally normal chat on the set of The Silence of the Lambs (1991) while a film crew watches on: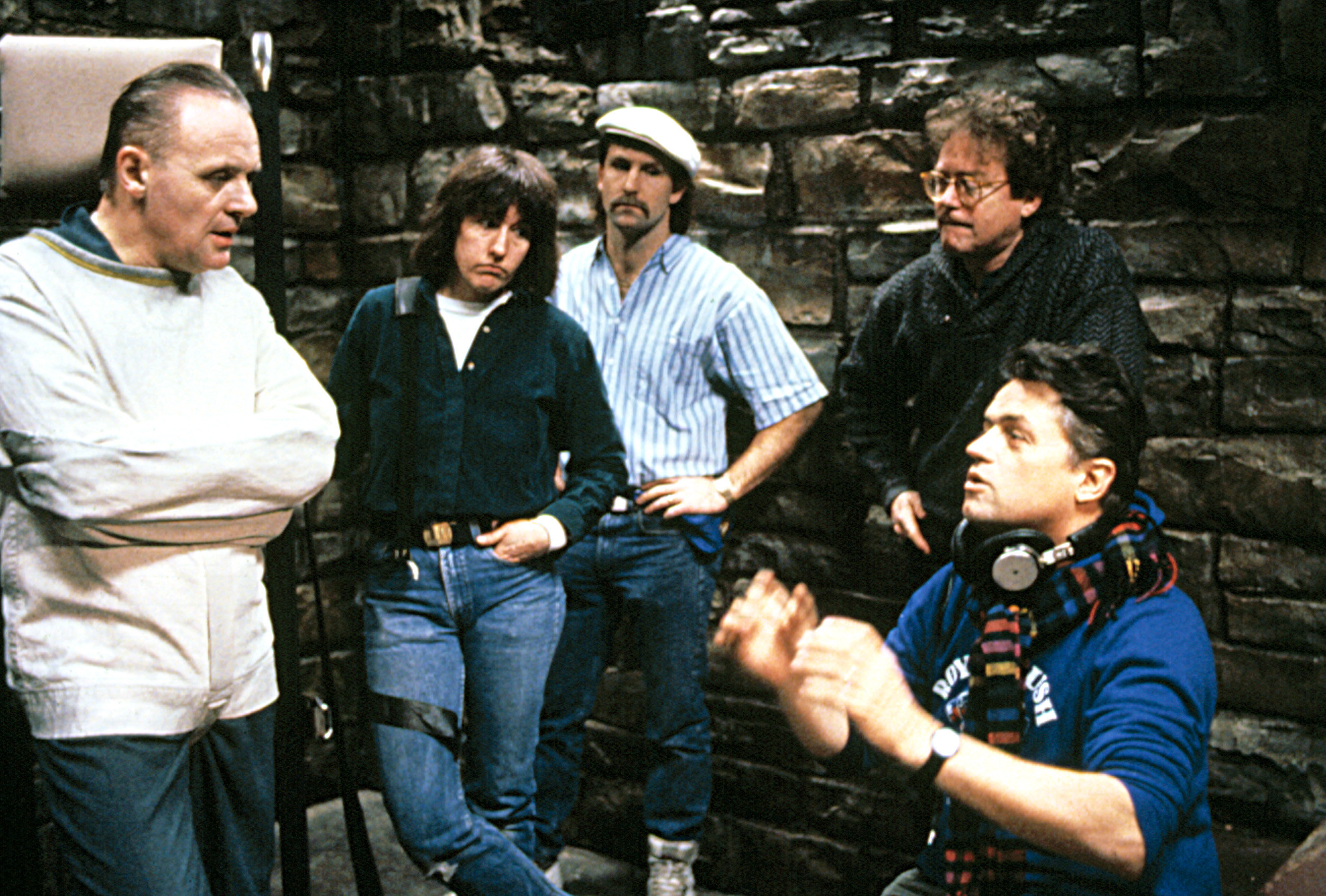 26.
Director James Wan preps Cary Elwes for the gore to come on the set of Saw (2004):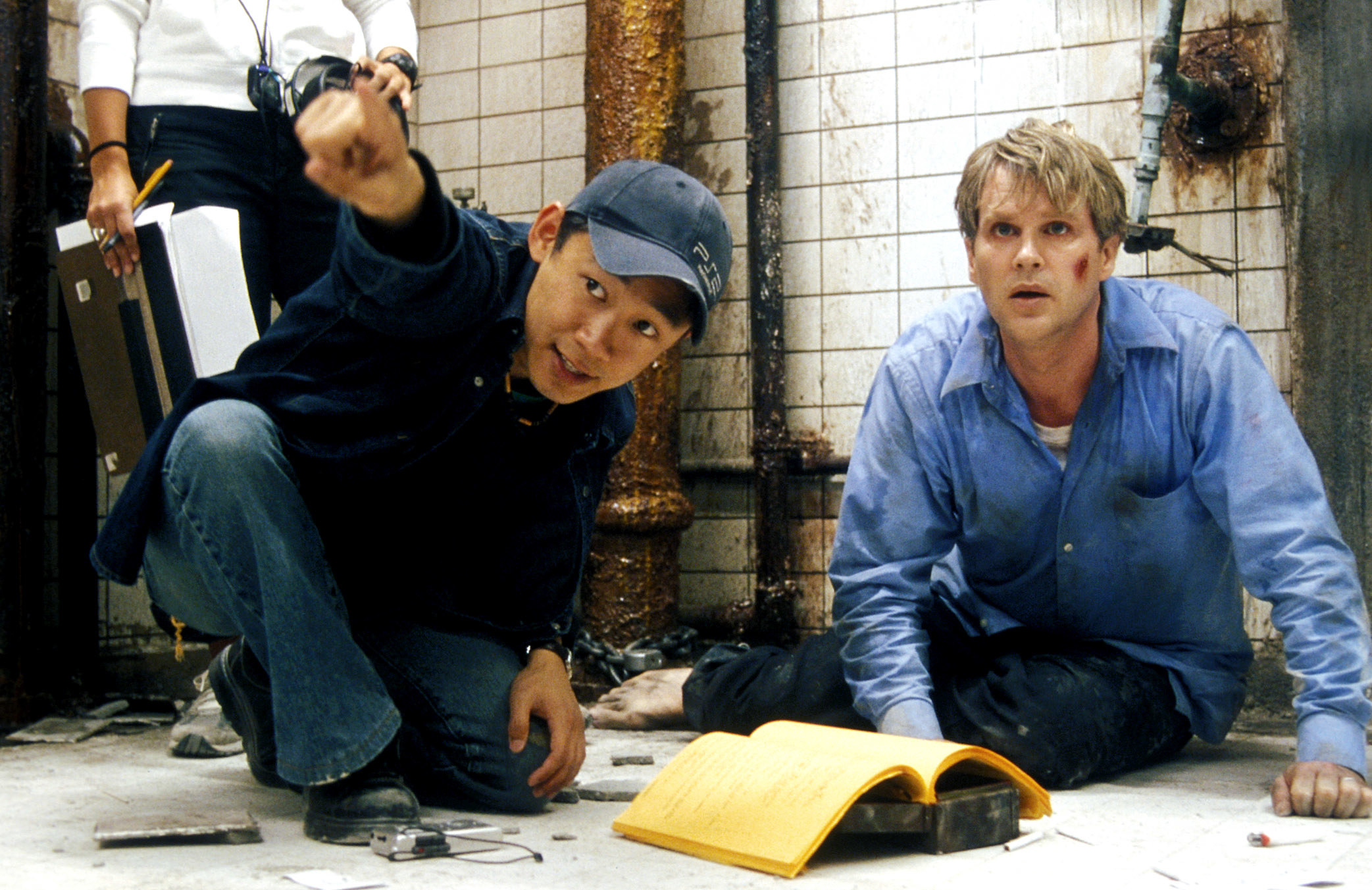 27.
And James moves from the 2000s to the 1970s to direct Vera Farmiga in The Conjuring (2013):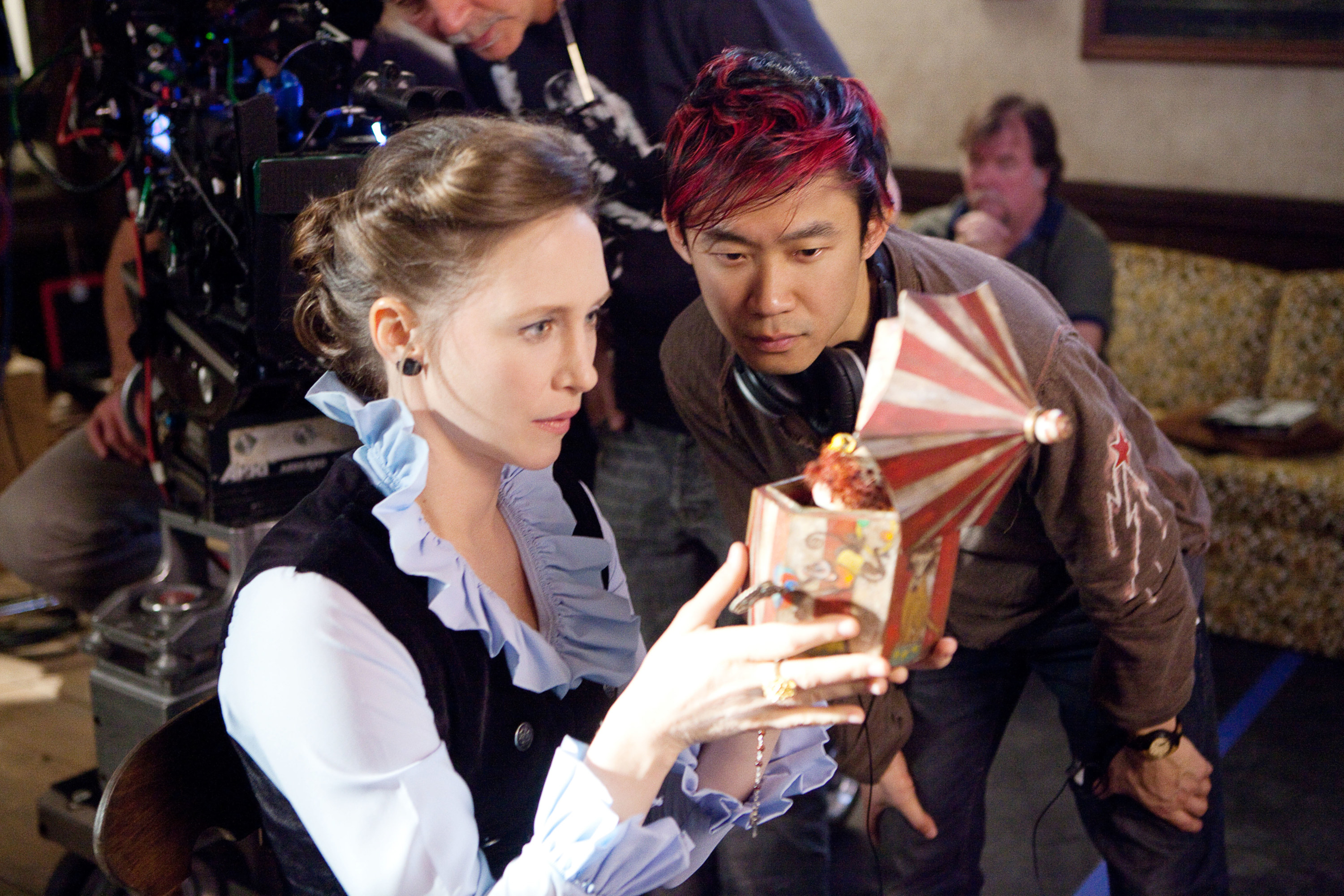 28.
Boris Karloff gets a touchup from makeup artist Jack Pierce between scenes while filming Son of Frankenstein (1939):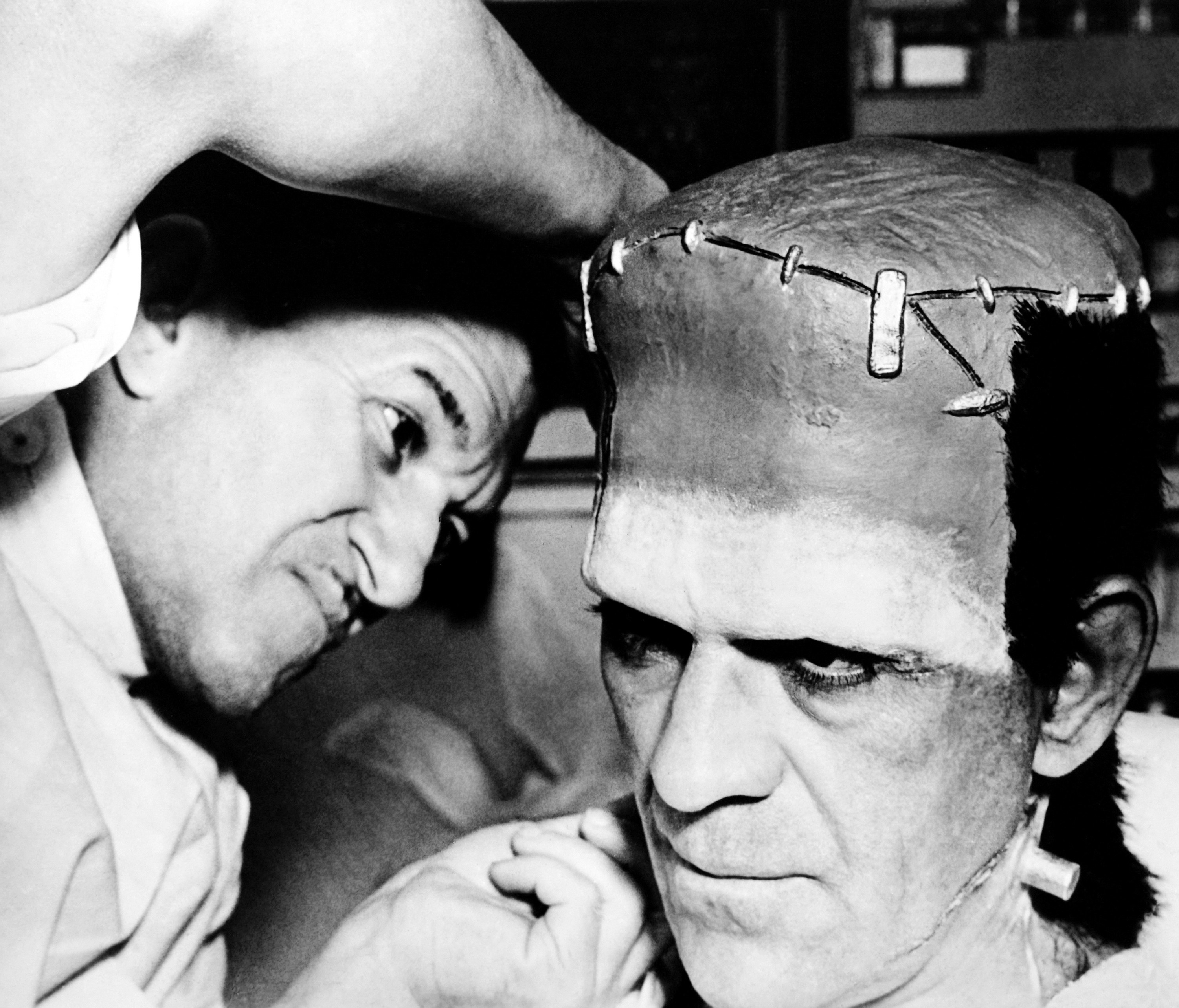 29.
Things get heated on the set of The Purge: Election Year (2016):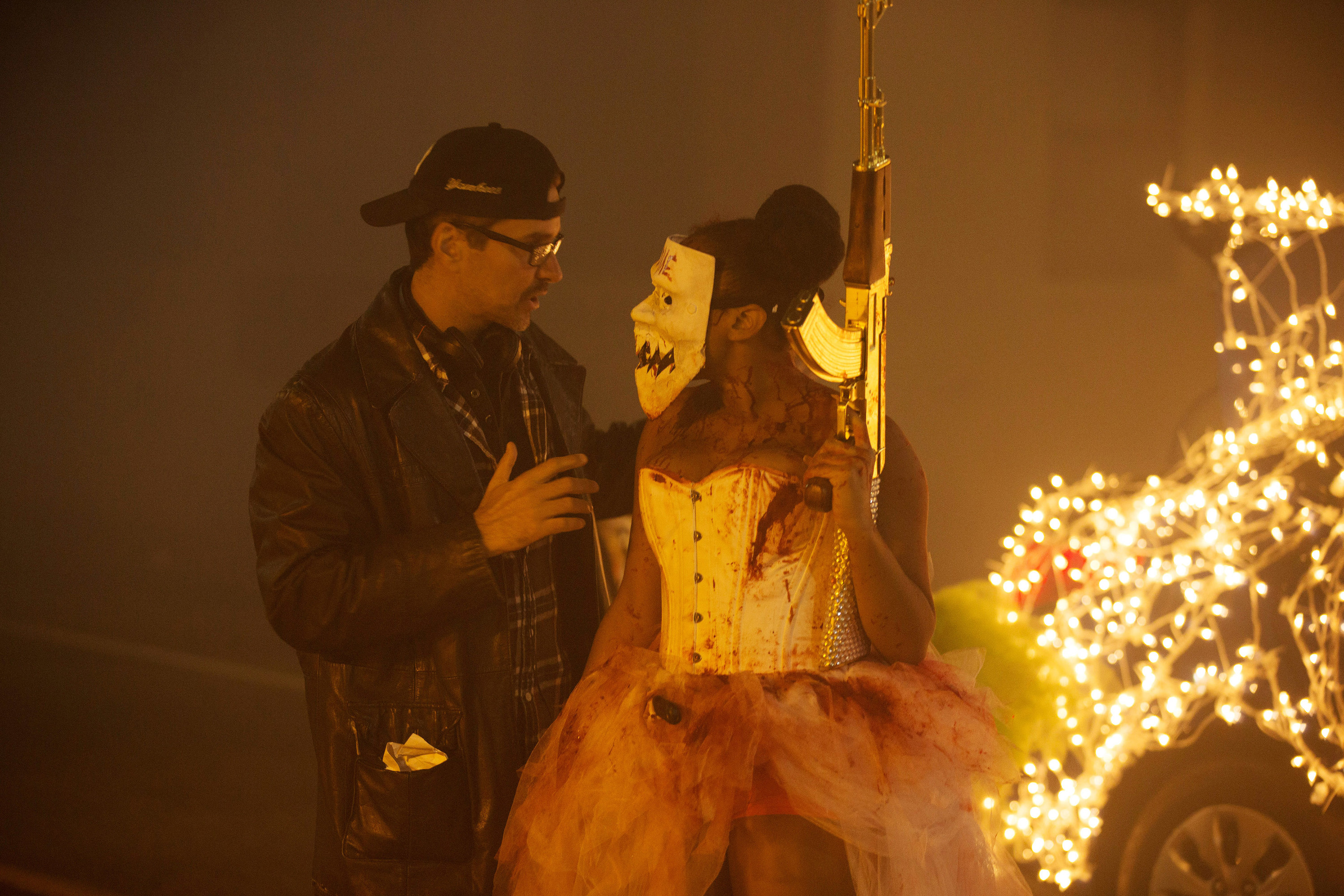 30.
Makeup artist Rick Baker makes Griffin Dunne look extra scary between scenes on An American Werewolf in London (1981):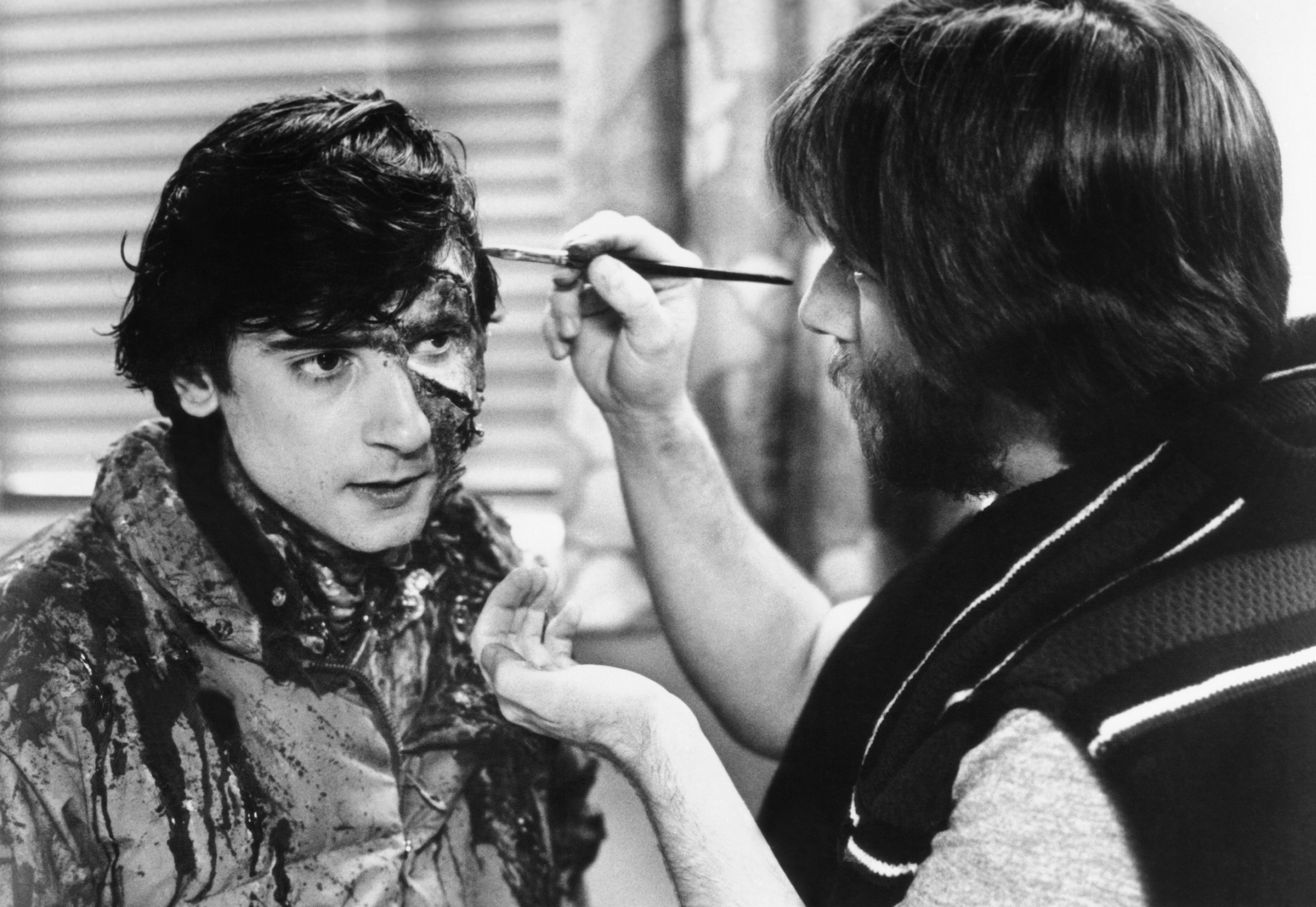 31.
Chloë Grace Moretz and director Kimberly Peirce have a bloody chat behind-the-scenes of Carrie (2013):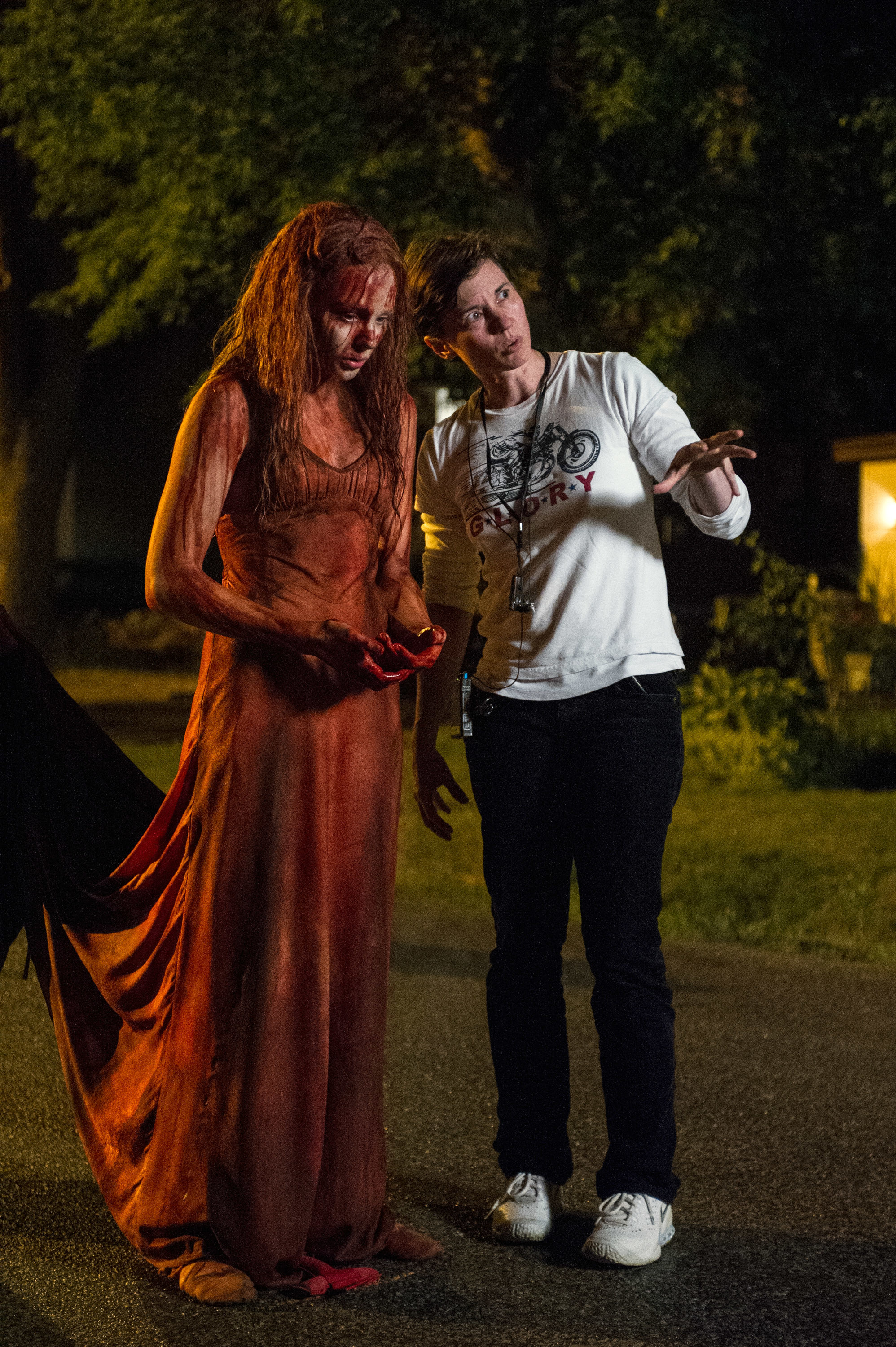 32.
Director Tod Browning preps Olga Baclanova for her ending scene in Freaks (1932):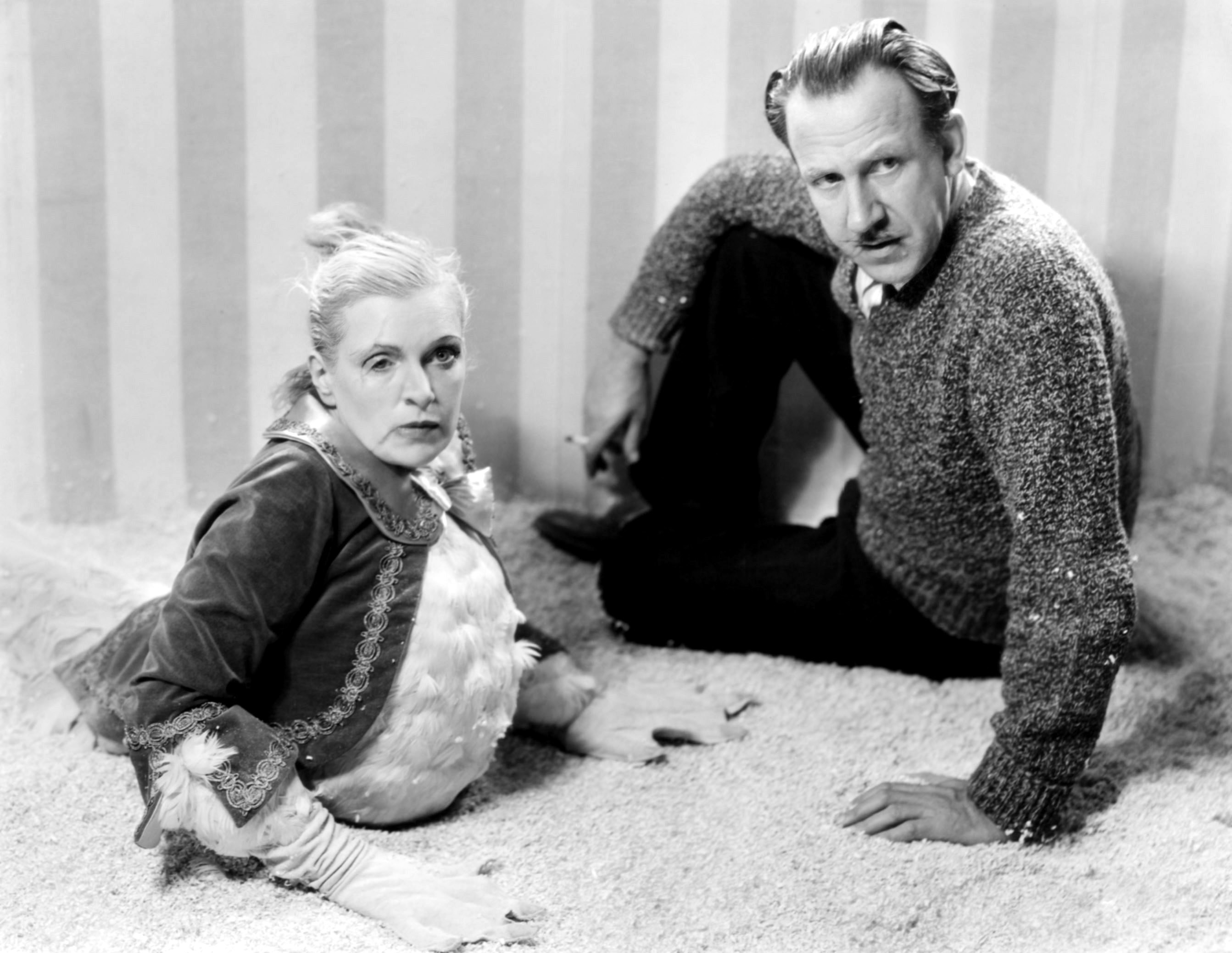 33.
Things get up close and personal on the set of The Descent Part 2 (2009):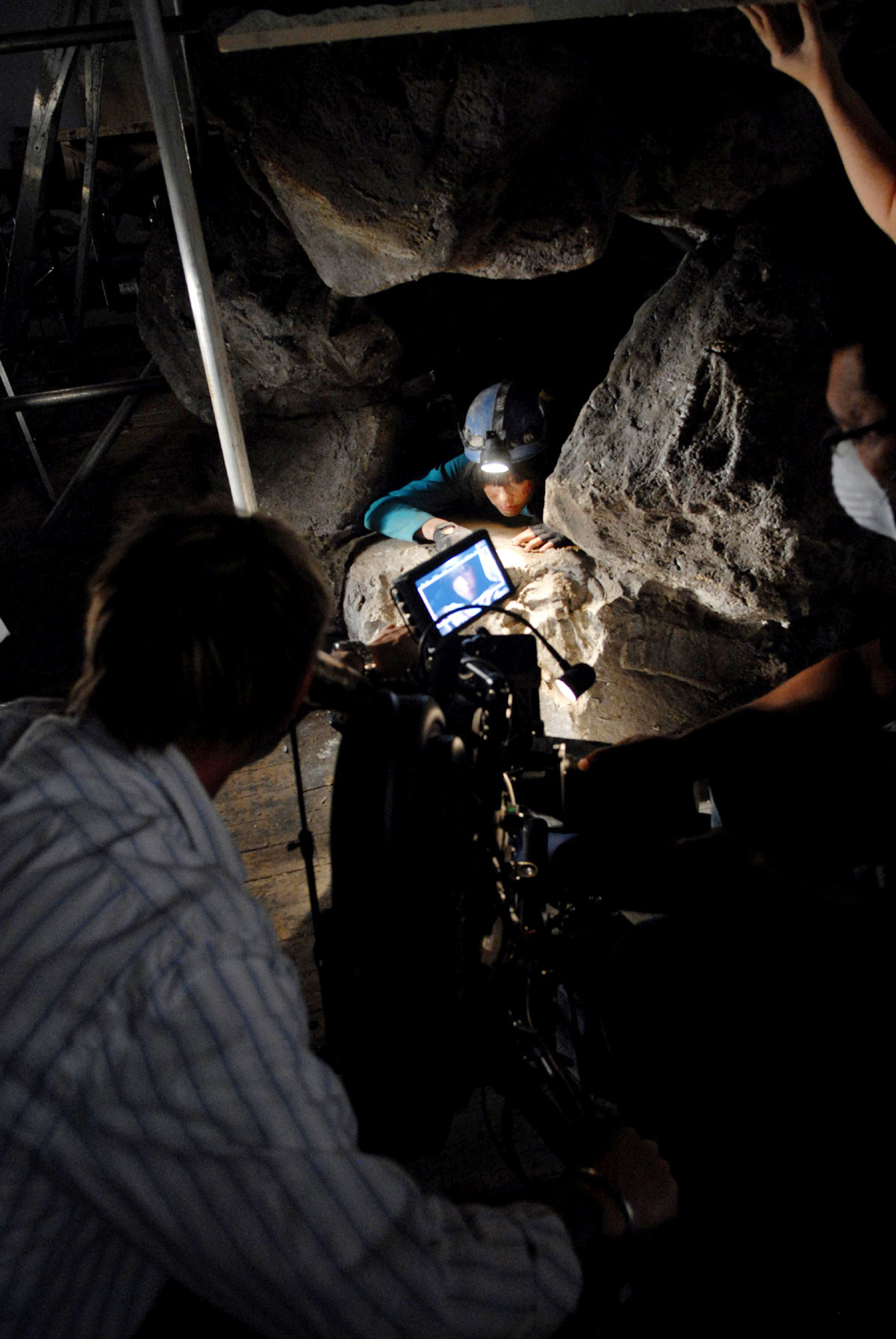 34.
Meat Loaf takes a break from singin' to get a touchup on the set of The Rocky Horror Picture Show (1975):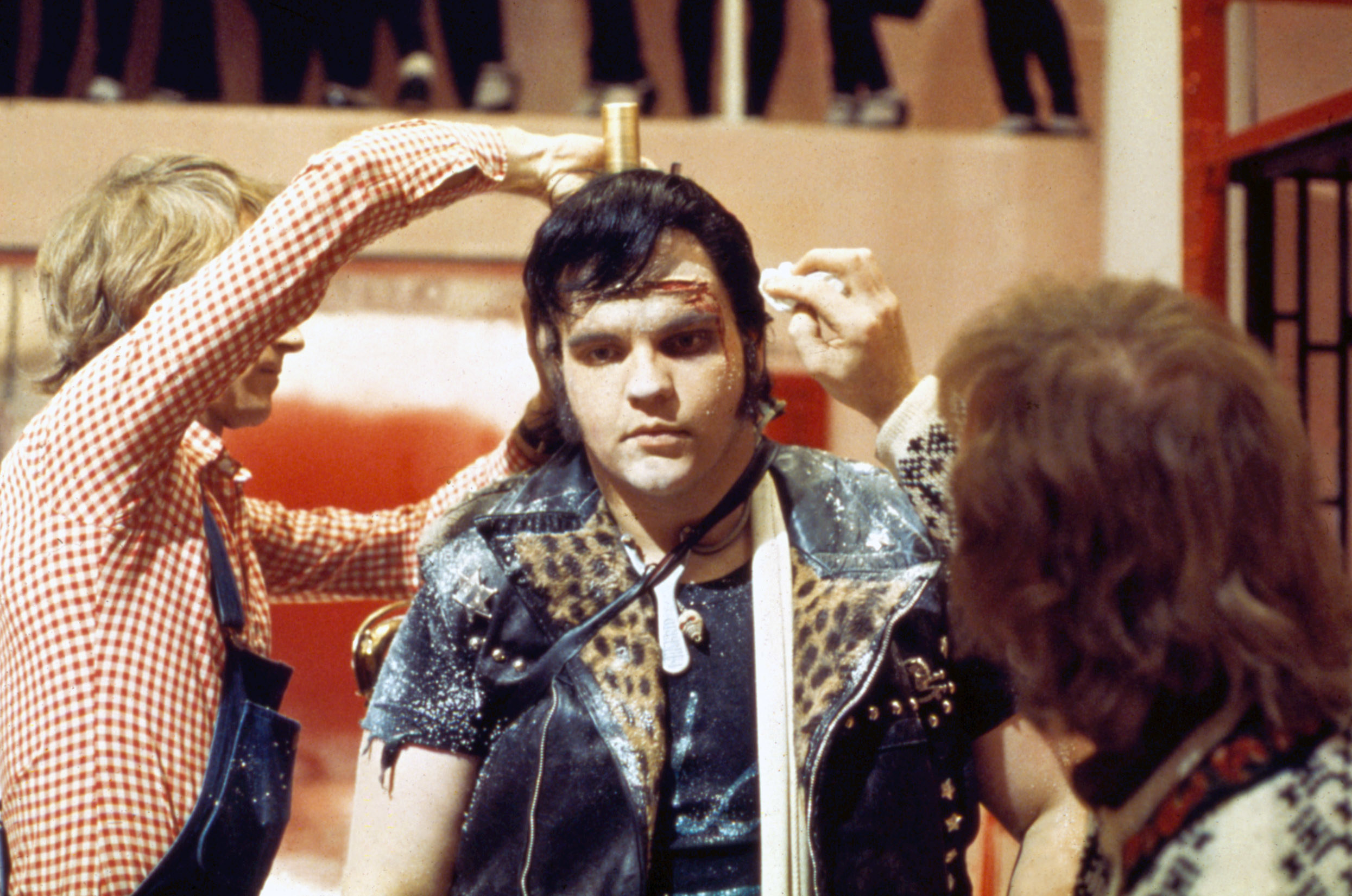 35.
Lon Chaney Jr. shakes hands with child star Joel Kupperman while filming The Mummy's Ghost (1944), because this child is far braver than me: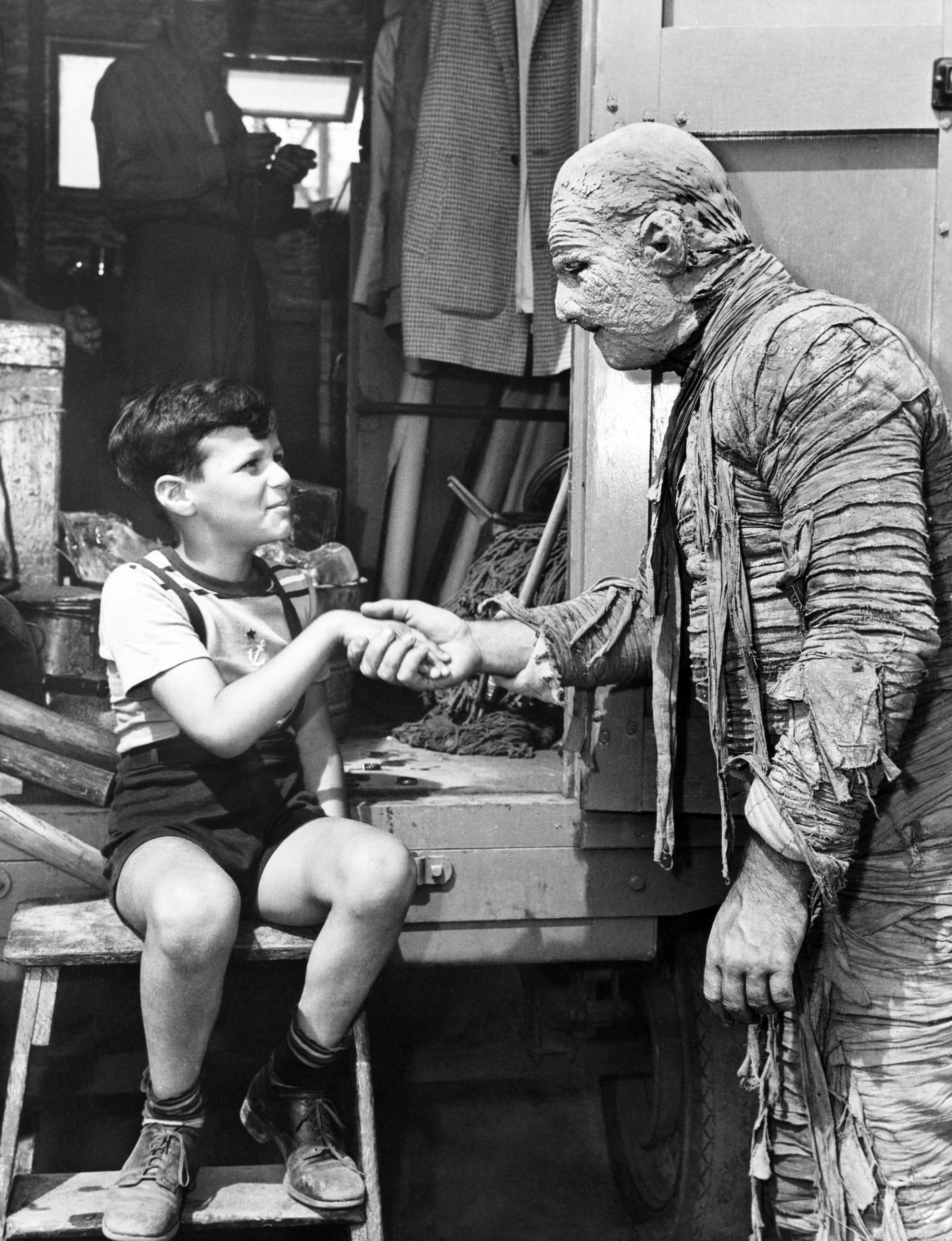 36.
Iconic director George A. Romero makes a friend on the set of Diary of the Dead (2007):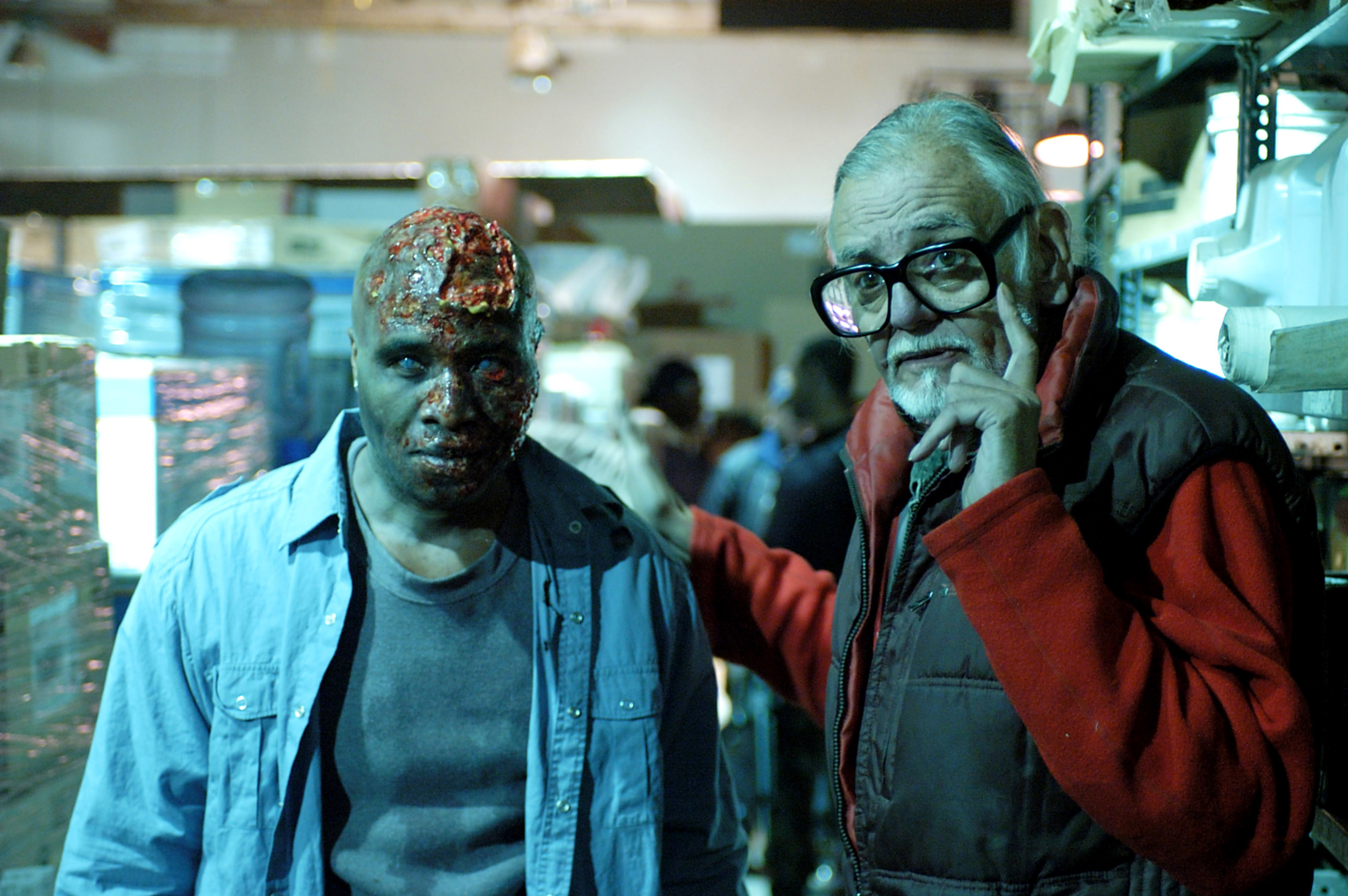 37.
And director Guillermo del Toro also makes a friend on the set of Blade II (2002):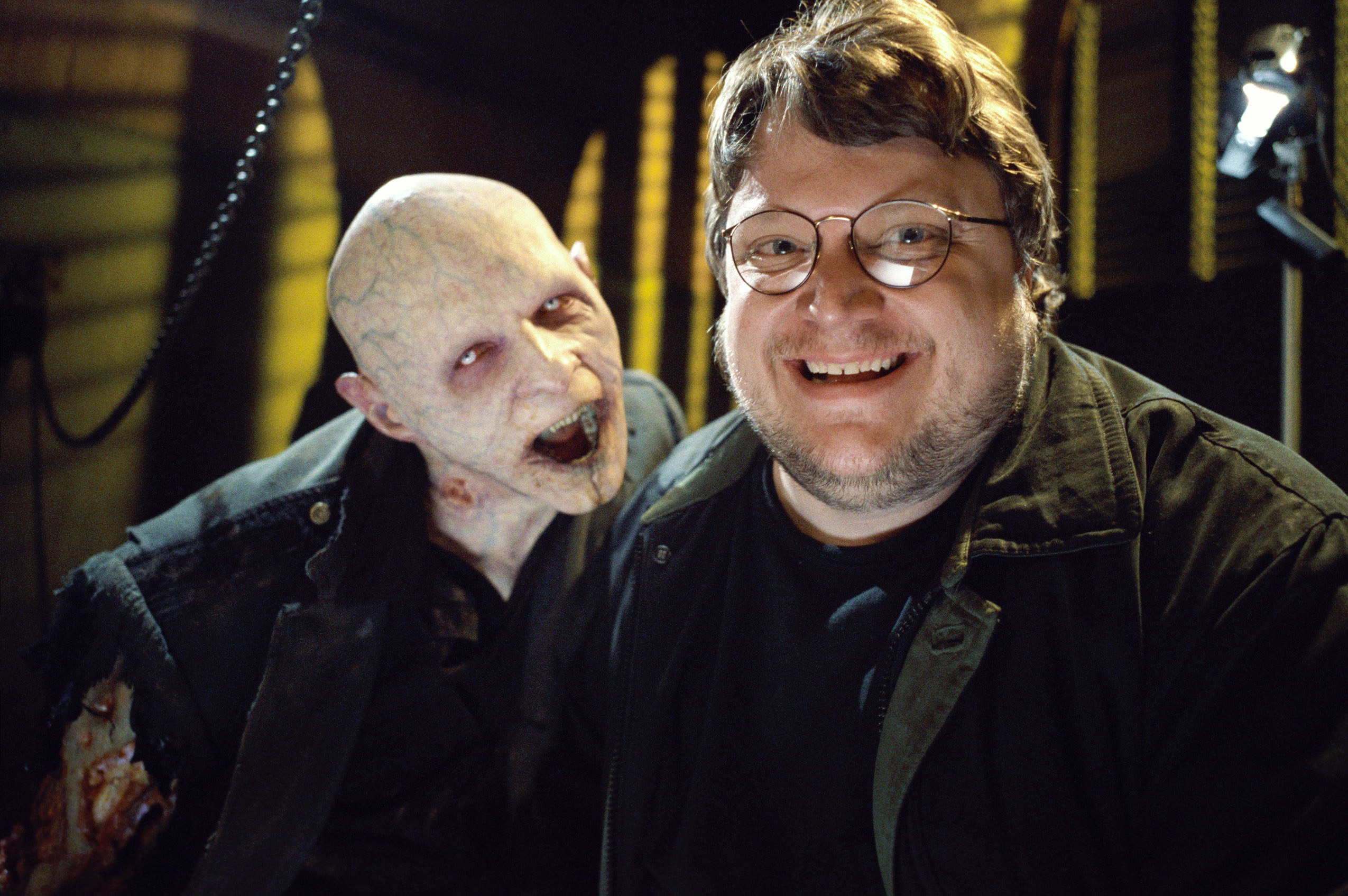 38.
Director William Friedkin prepares to freak Max von Sydow out while filming The Exorcist (1973):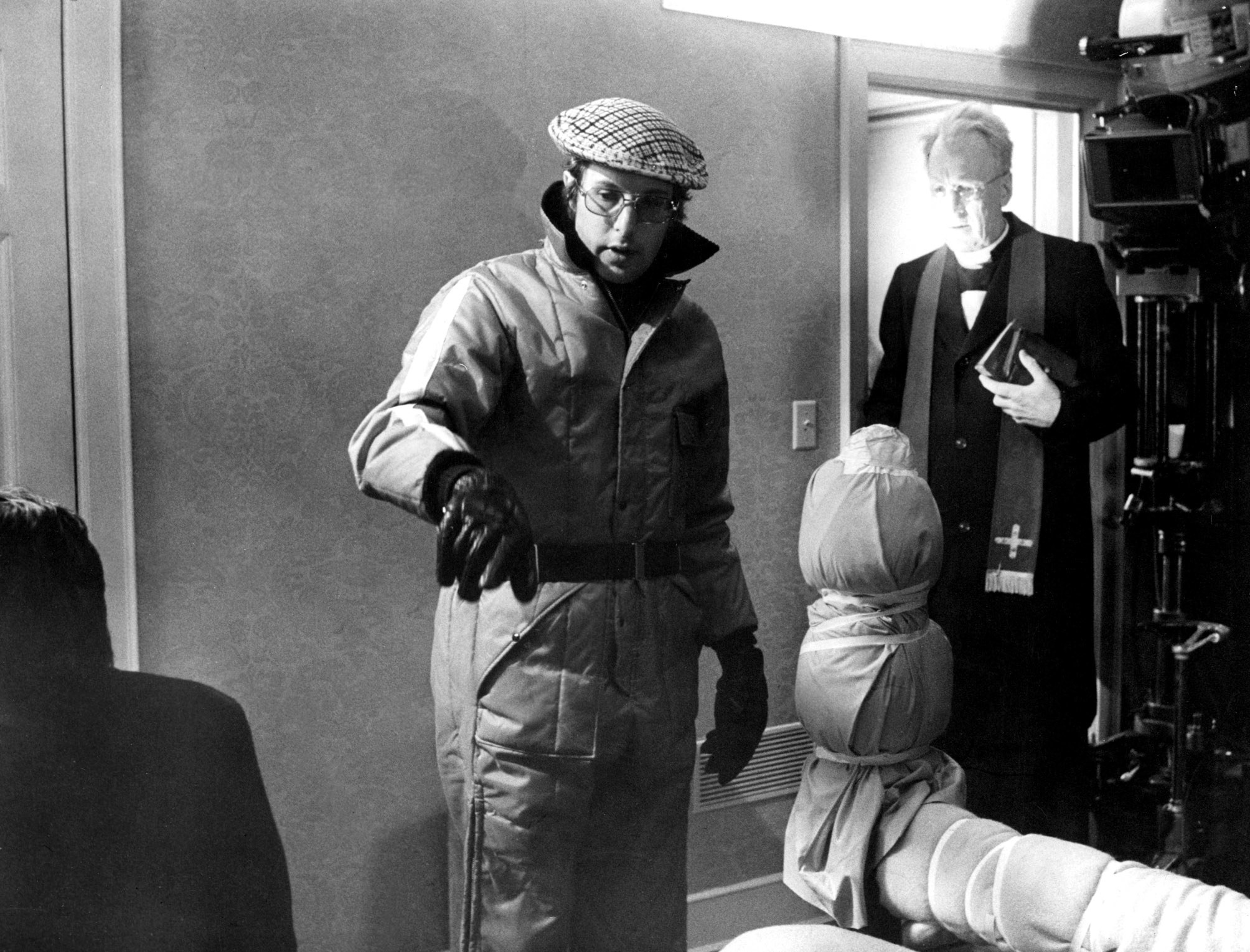 39.
While shooting The Strangers (2008), director Bryan Bertino assures Liv Tyler and Scott Speedman there's nothing strange to see here: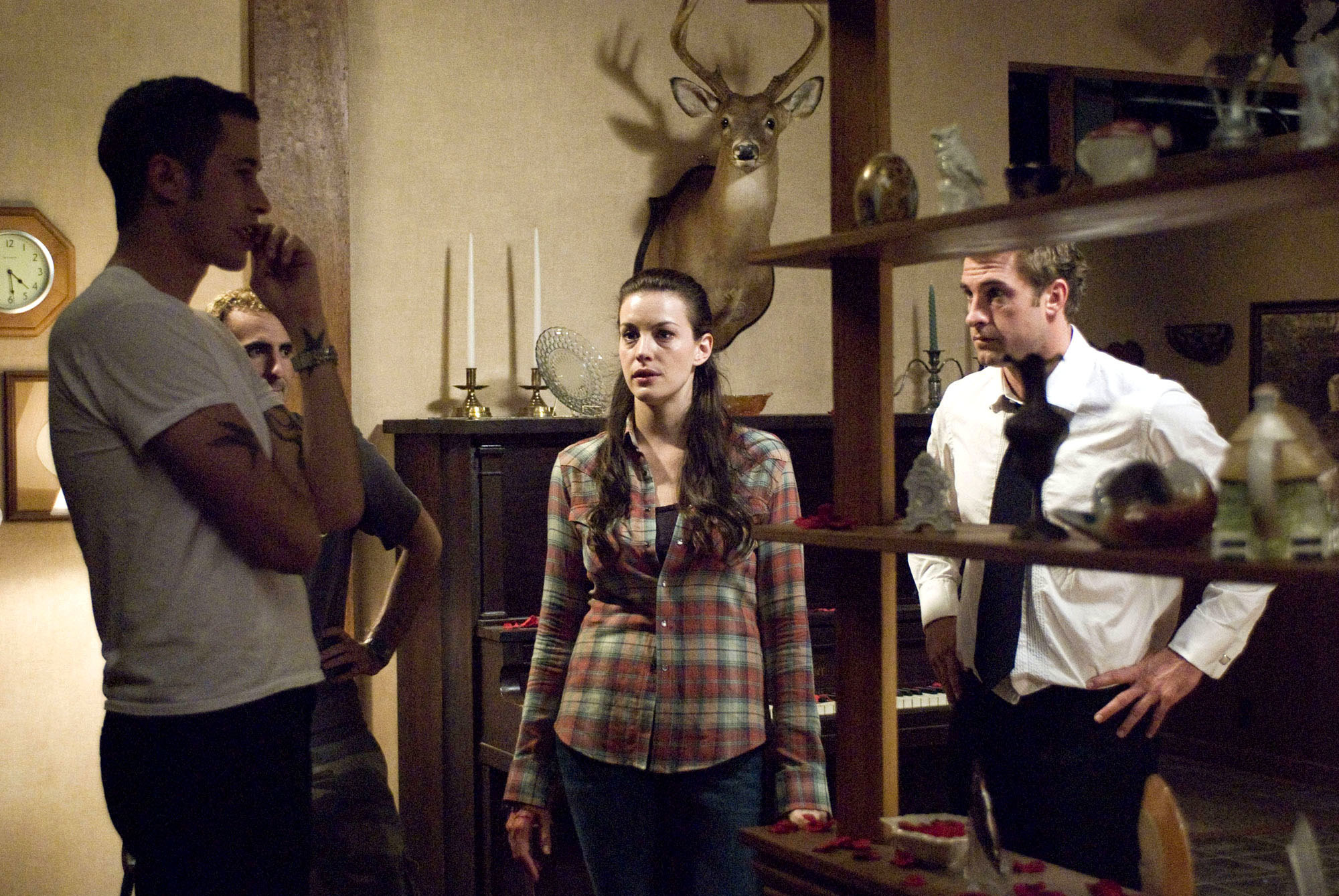 40.
And finally, ending on my favorite picture: Here's a behind-the-scenes look at how they filmed that absolutely ridiculous Cheddar Goblin commercial in Mandy (2018):