So, it's been over a month since Avengers: Endgame came out and emotionally wrecked us all. Still, I'm going to take half a second to tell you THERE ARE SPOILERS IN HERE because I love you and I care about you and, frankly, I'm worried about you if you STILL haven't seen it yet.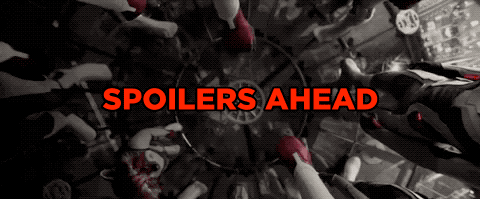 Anyway, as you've likely already seen — or at least HEARD — by now, Avengers: Endgame finishes with an emotional funeral scene involving ALL of Marvel Studios' beloved characters as they pay homage to Tony Stark aka Iron Man, who gave his life to save the world.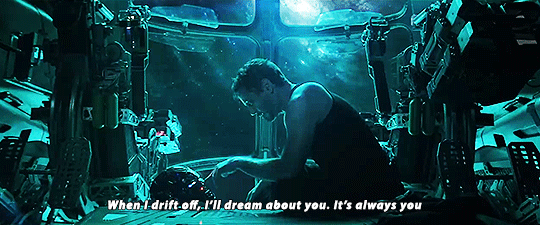 But not EVERYONE on set was aware of this ending, because — in order to avoid spoilers getting out — the directors actually told some cast members they were "shooting a wedding scene" and THAT'S why they were all in one scene together donning such formal wear.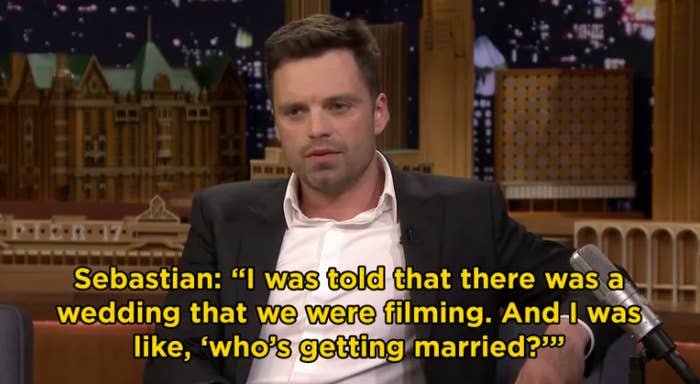 Well, to further confirm that story, this week Mr. The Hulk himself, Mark Ruffalo, won Throwback Thursday by tweeting out some brand-new behind-the-scenes pics from THAT final scene, and...just prepare to feel things, okay?
Okay so, let's take a few minutes to break down these pictures, shall we?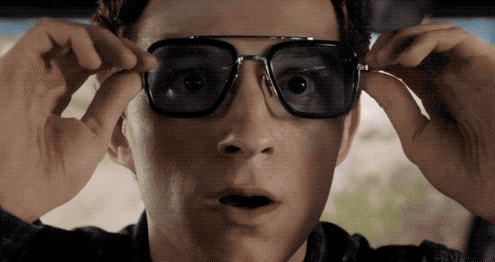 First up we have this gorgeous photo that I will be fitting for a frame, starring (from left to right) Chris Evans, Don Cheadle, Chris Hemsworth, and Tom Holland: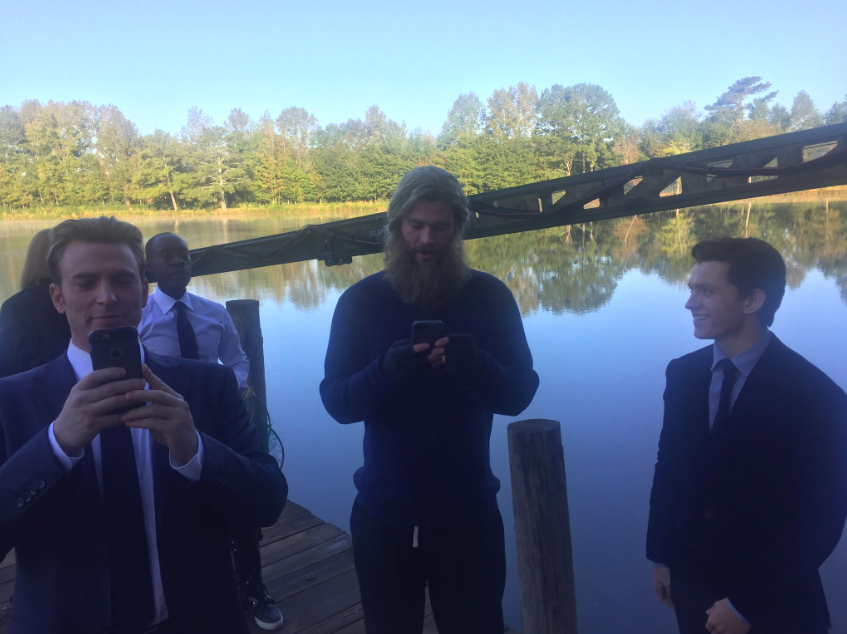 And — as a fan on Twitter pointed out — Evans seems to be doing his best impression of ANOTHER famous Kris (Jenner):
Up next we have this GODLY close-up of the God of Thunder (from down under), Hemsworth, and his sassy beard. These two deserve a spinoff series: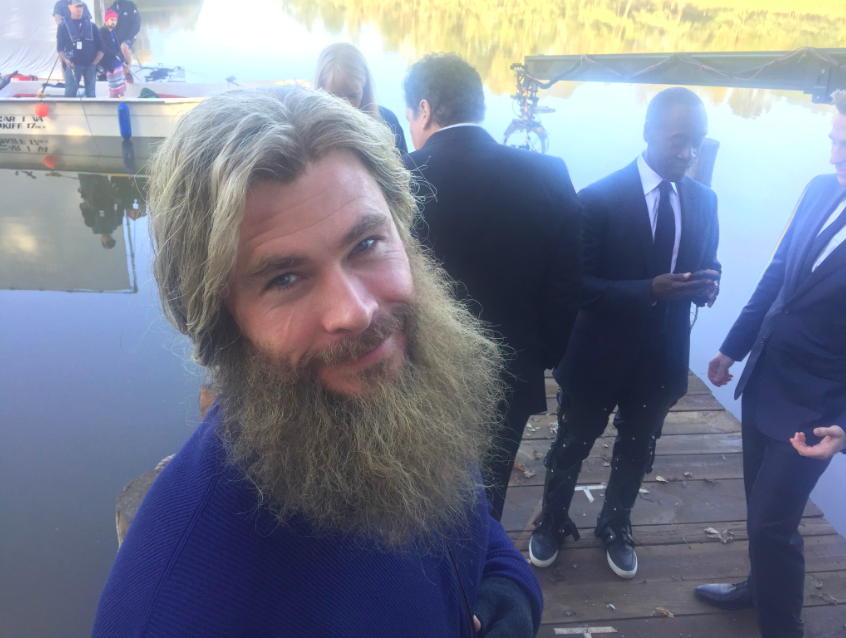 And I can't NOT point out Cheadle in the background lookin' like he's texting someone all sly like "You won't believe it, they really think we're shooting a wedding scene! We got 'em!"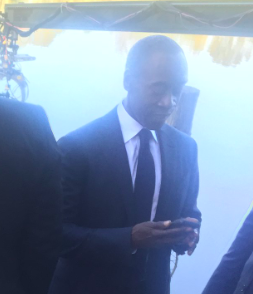 Last but not by any means least, there's this COMICALLY STAR-STACKED photo: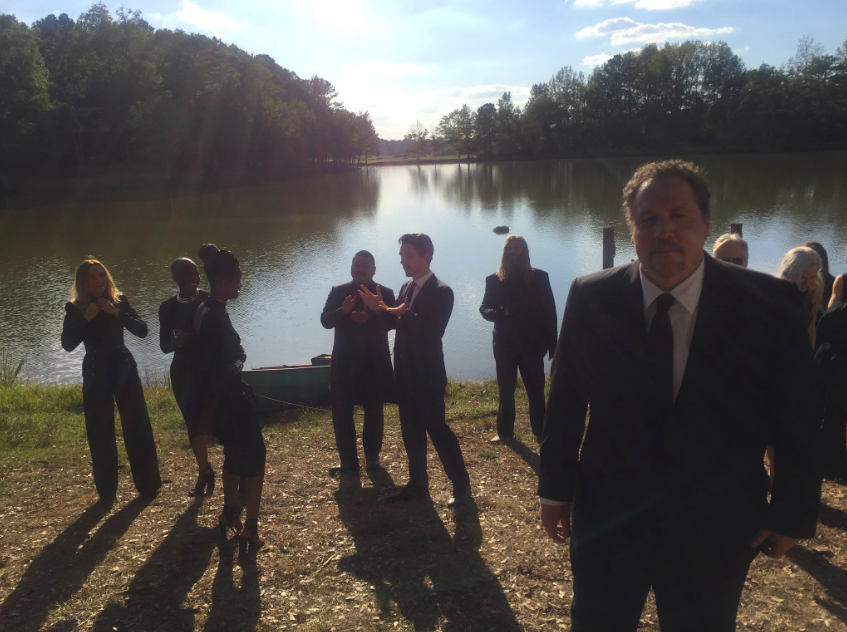 We have Jon Favreau in the foreground looking more like Mr. Not-So-Happy (get it? Because, like, his character's name is Happy?) and — if you REALLY squint, you can see Michael Douglas and Michelle Pfeiffer of Ant-Man and the Wasp fame in the background: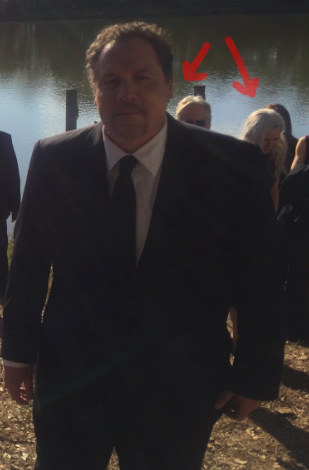 Then — to his left — there's Danai Gurira (Okoye), Letitia Wright (Shuri), Benedict Wong (Wong), and Benedict Cumberbatch (Doctor Strange) deep in some sort of (science-related?!) conversation: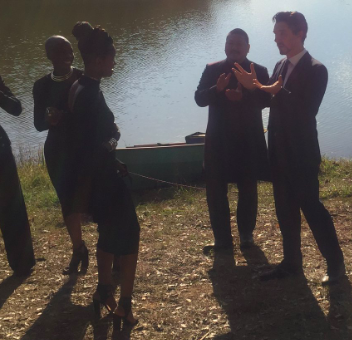 To THEIR right, there's MORE Hemsworth, just hanging out alone, looking like me at every party I've ever been to in my life: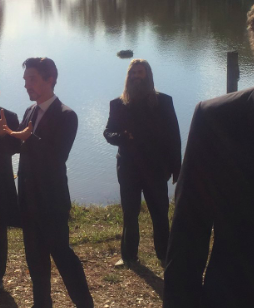 And if you were wondering what was on the OTHER side of the camera in these photos, WONDER NO LONGER thanks to this hilarious response tweeted by Evans aka Captain America aka the king of Twitter receipts:
Would you just look at this absolutely marvelous dork?! He looks like every friend of yours who's ever tried to discretely take a photo of your ex with their new significant other in public: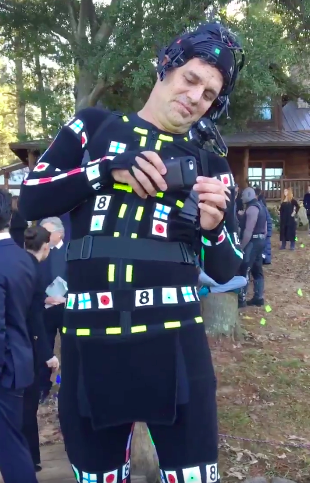 So there ya have it! I don't know how the stars of this franchise expect us all to emotionally move on from this movie if they keep dropping behind-the-scenes photos like this! I guess you could say that some people (emotionally) move on — but not us.