16 Times April And Ron's Friendship On "Parks And Recreation" Was Everything
Zuzu and Duke Silver at it again!
2.
The time April rescheduled all of Ron's meetings for an imaginary day, so that he wouldn't have to take them...but she accidentally chose a REAL day:
5.
The time Ron gave April some sage love advice "disguised" as fishing advice:
11.
The time Ann revealed April's true nature to Ron: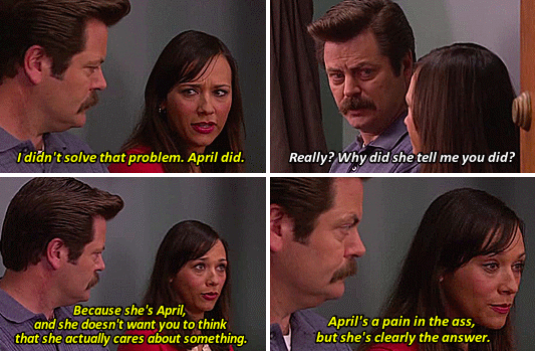 15.
The time April revealed why she chose the hiding spot for Ron's keys, and Ron was moved...for surprising reasons: